How can a thirteen-year-old make money? Read on to find out some of the best jobs for 13-year-olds.
13-year-olds are old enough to earn their own money. However, they are still minors, so there are restrictions on the type of jobs and the number of hours they can work.
The good news is that there are still a lot of job opportunities for 13-year-olds. They can go the traditional way by getting employed by family members or doing basic household tasks to earn money. Or with the growth of the internet, they can now find online job opportunities for 13-year-olds.
So what are some of those jobs that a thirteen-year-old can do?
22 Best jobs for 13-year-olds
There are several easy Online jobs for 13-year-olds. And all they need is an internet connection and the right skills to do the job.
The online jobs a 13-year-old can do, include content creation, editing, playing games online, watching movies & ads, surveys, and even virtual assistant jobs. They include:
Online Jobs for 13-Year-Olds
1. Earn Money from YouTube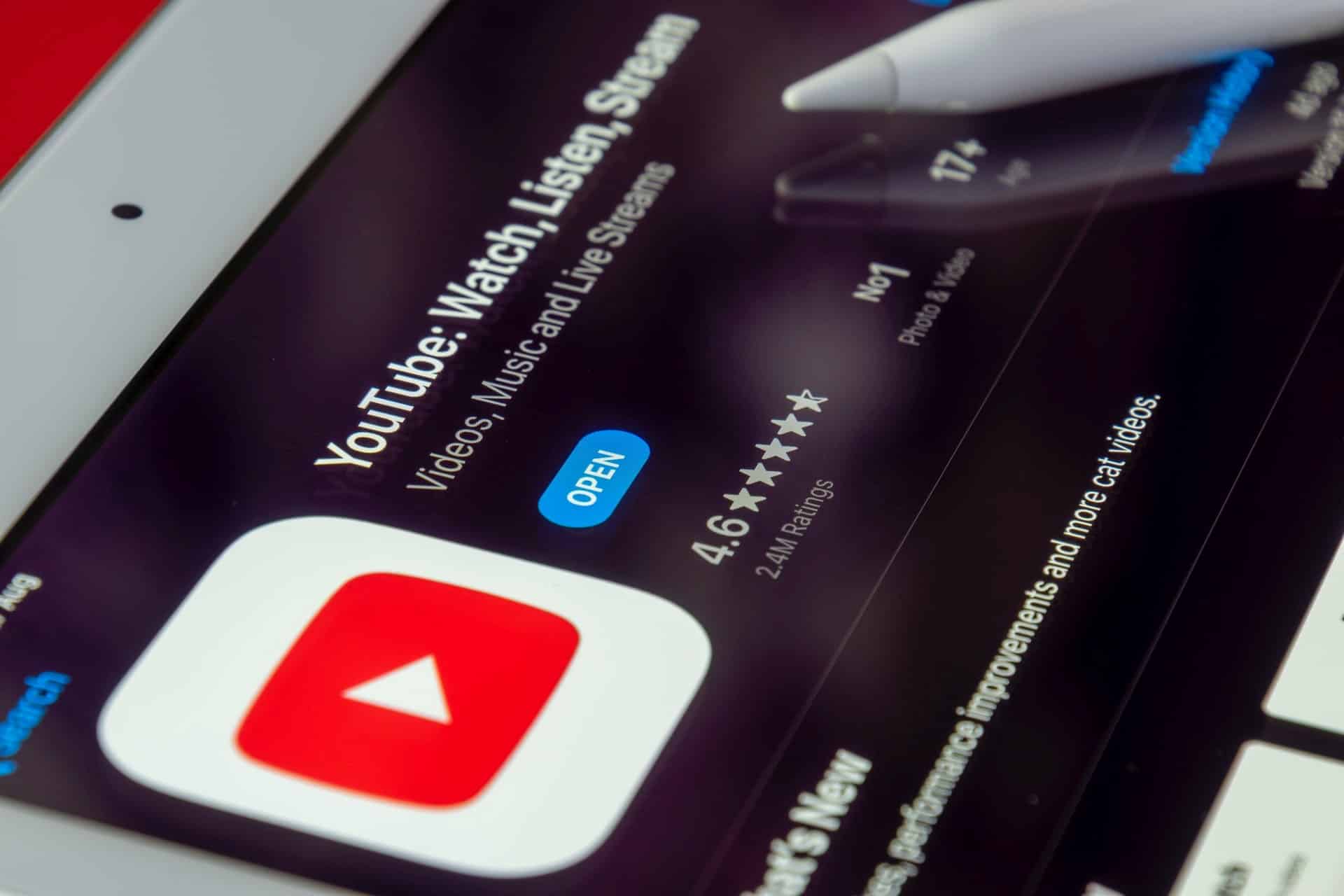 Starting a YouTube channel is the most common way for teens to make money. If your teenager is passionate or talented, they can showcase their skills on YouTube.
They can open a YouTube channel for singing, cooking, dancing, or teaching. Then start posting videos and monetize.
See Related: How to Make Money on YouTube Without Making Videos
2. Play online games
Professional gamers earn money on online platforms such as Twitch. If your teenager is good at gaming, they can start a gaming channel and earn money through live streams.
Some fun games teenagers can play include BlackoutBingo, Pokeman, and Solitaire Club. The best sites to find these jobs include Luckastic, MistPlay, Swagbucks, and InboxDollars.
See Related: Ways to Get Paid to Play Games
3. Sell items on eBay
This is a good platform for selling handmade crafts, collectibles, vintage items, and entertainment memorabilia. Teenagers can create and sell handmade items like bracelets, dolls, jewelry, and other small items. Also, they can find collectibles, including postcards, coins, stamps, and other items, and sell them on eBay.
4. Take paid online Surveys
Doing surveys is a perfect way to make money fast. Survey sites reward peoples' opinions. You can visit survey websites like Lifepoints, Surveyvoices, or OpinionOutpost to take paid surveys.
Some may not be accessible if you are under 18, but you can ask a reliable adult to open one and give you the details. Then take surveys with the account during free hours. When you want to cash out, you can ask them to help too.
See Related: Highest Paying Survey Sites to Make Money
5. Blogging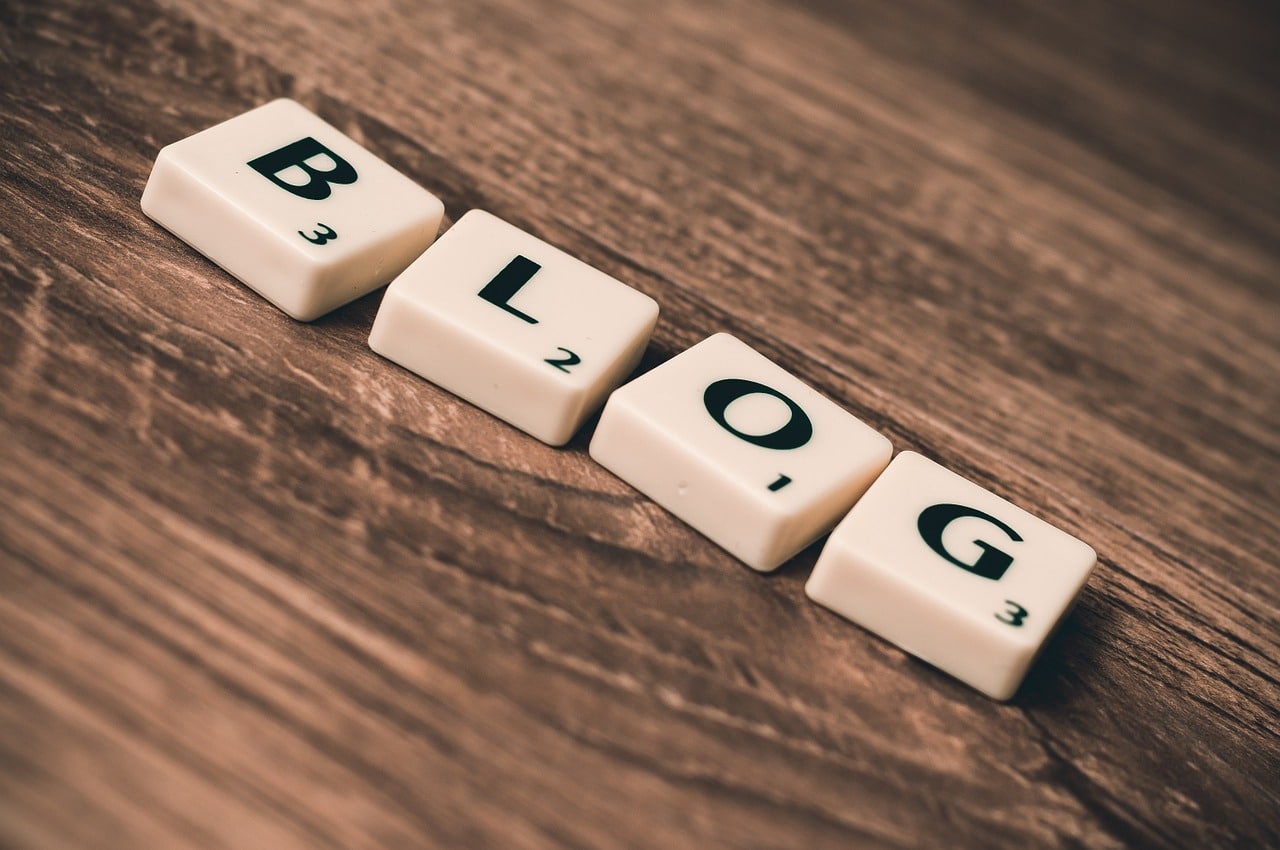 Opening a blog today is easy peasy. If you have savings, your parent/guardian can give you a few coins, invest in a domain and hosting, and start blogging.
Pick a niche you're passionate about or teach fellow teens interesting things using your blog. Then monetize it through affiliate links, display ads, or sponsored deals.
See Related: Best Blogging Courses: Build Your Brand
6. Draw for Money
If you are a teenager talented in drawing, this is a job you can do and earn. You can draw portraits, anime characters, or other items and sell them online. You can sell your crafts online through a website or Facebook Marketplace.
Apart from selling the art, you can take videos while drawing and upload them to your YouTube channel. That way, they will make money from YouTube.
See Related: How to Make Money on YouTube
Offline Jobs for 13-Year-Olds
7. Become a Garage Sale Assistant
A teenage garage sale assistant helps in setting up, arranging items, sales, and even tearing up the structures after the day is done. A 13-year-old can help their parents or neighbors by working on the garage sale.
Most 13-year-olds can earn up to $20 per day, depending on their job type. The most common tasks in a garage sale include setting up the tables, arranging the items to be sold, putting some price markers, and even distributing flyers for advertisement.
8. Do Pet Sitting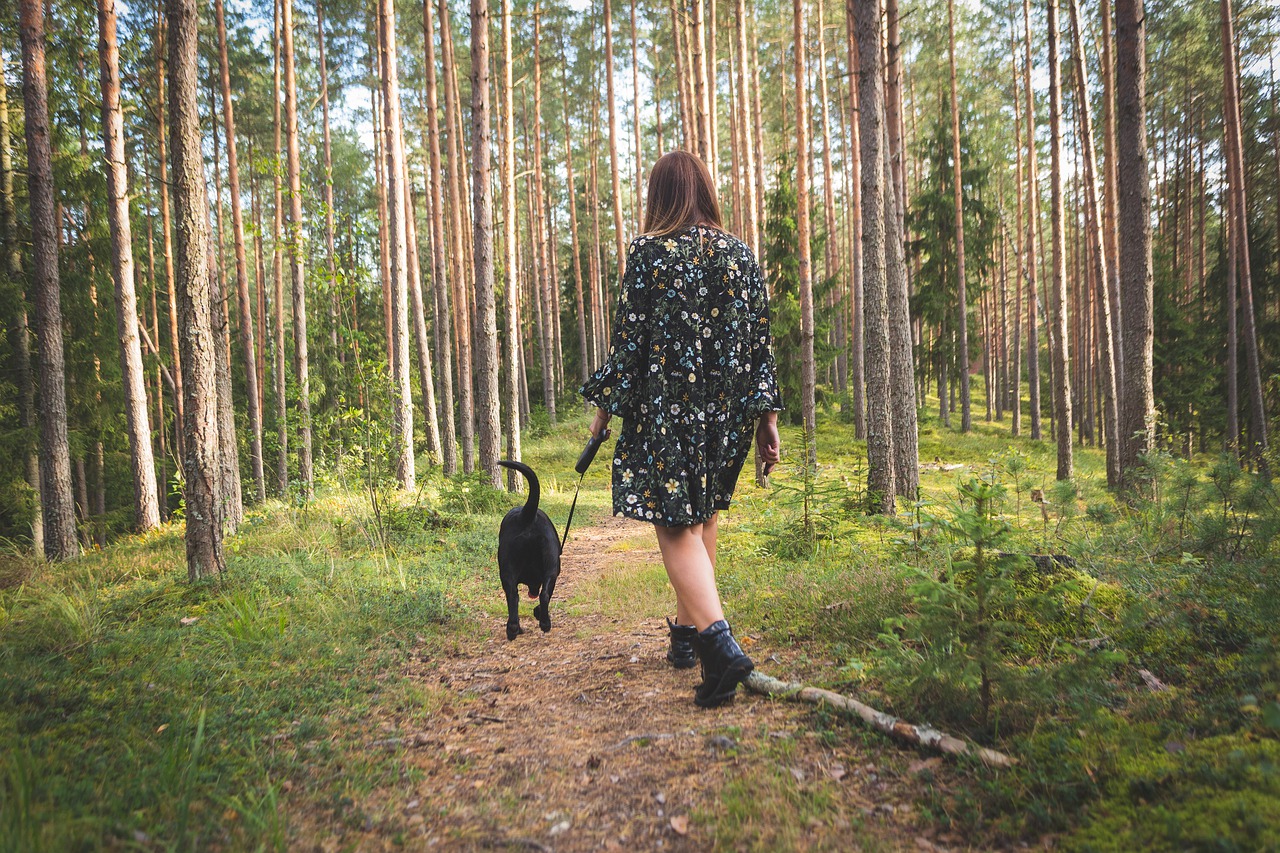 Being a pet sitter is a good job if you are a teenager passionate about animals. Depending on the type of pet sitter, it only takes a few hours of the day.
Pet sitting jobs involve caring for the pet when the owner is not around, feeding, and even walking them. This job needs some passion and knowledge of how pets behave.
The pet sitter immediately reports the incident to the owner if anything goes wrong. Teenage pet sitters can take care of pets when the owners are at work or when they go on vacation for the long term. Some good apps to scour for pet sitting and dog walking gigs include Rover and Wag.
See Related: Best Same-day Pay Jobs You Should Try Today
9. Become a Gift Basket Creator
Teenage gift basket creators arrange and wrap gift baskets. People use gift baskets for different occasions, such as holidays, and even for visiting the sick.
If you are an innovative 13-year-old passionate thinking about starting a business, this is something you should consider. The first step is to collect the gift items that will go into the basket and creatively wrap them.
This job needs creativity in selecting the right gift items and wrapping them with flowers. Good advertising skills are also necessary.
10. Become a Bike Mechanic
Knowing how to fix a bike is a great skill. If your 13-year-old is handy and likes to fix things, you can help them become a teenage bike mechanic.
The process involves learning how to diagnose bike problems, recommending solutions to customers, and even repairing spare parts.
This job requires knowledge of how to fix a bike, so it would help if your 13-year-old gets some training. They can start by fixing bikes for other teenagers around the neighborhood. The best thing is that they can do this job from your car garage.
11. Junior Camp Counselor
A 13-year-old can be a junior camp counselor. Their role is to assist senior counselors with activities delegated to them. A 13-year-old camp counselor will be responsible for the younger kids below ten or other pre-teens.
This job requires them to be responsible and organized because they will organize, plan, guide, and monitor the activities of other younger kids in different activities.
These are usually summer jobs, so they are seasonal. But they can be very helpful. This job teaches 13-year-olds how to be responsible and other crucial life skills.
See Related: Jobs for 15-Year-Olds Near Me
12. Teenage Gardening
Teenage gardening is a perfect job for a 13-year-old. The job involves operating a lawn mower and other basic gardening tools.
You can start by giving your teenager a job to work in your garden. Once you are sure they are good at the job, you can spread the news to the neighbors. The Nextdoor app is a great place to find gigs of this nature from people around you.
This job is good for a 13-year-old because it only takes a few hours. But it involves physical activities, but a good thing is it will keep them fit. The job also helps them develop negotiation skills and other handy skills, such as machine operation.
13. Do Newspaper Delivery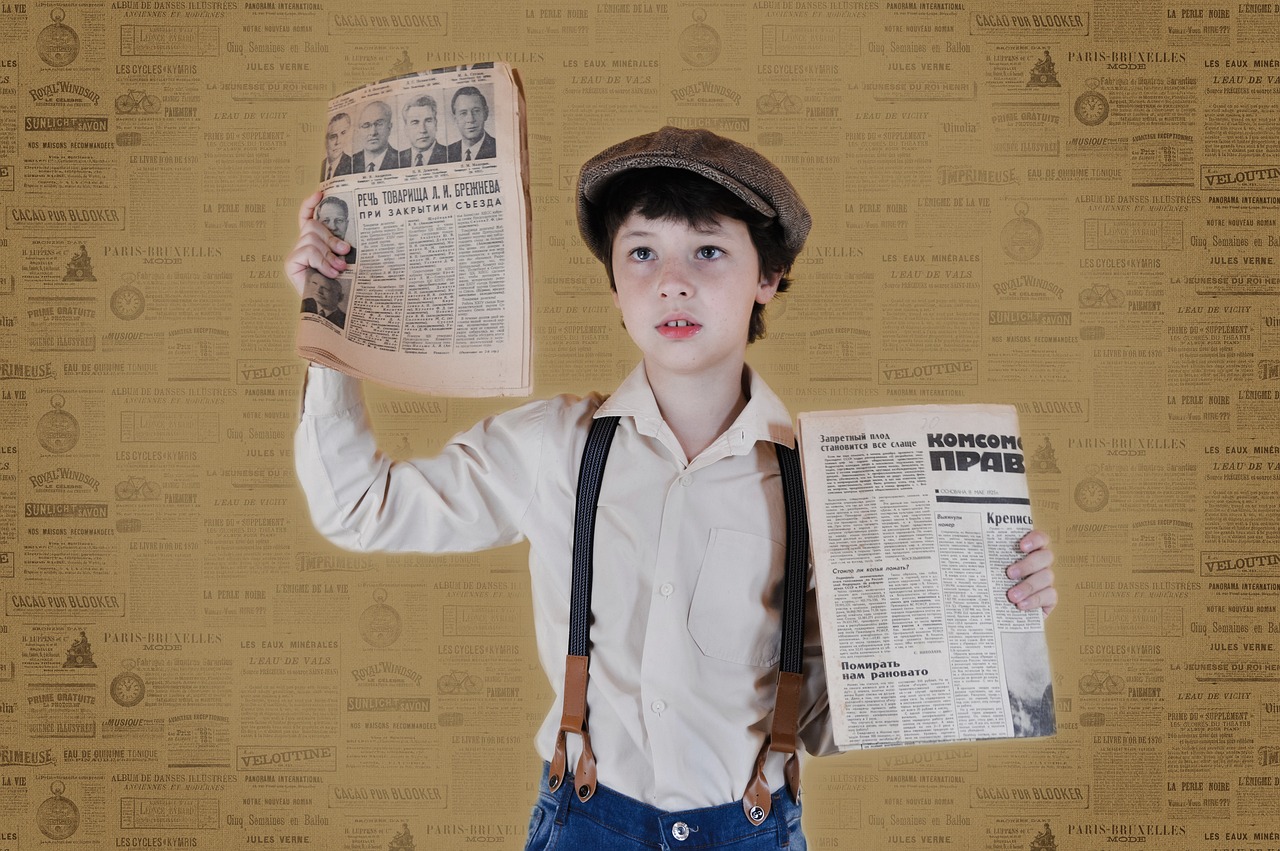 Most teenagers have done this job at the same point. The job requires your 13-year-old to have a bike so that they can easily do the deliveries.
Newspapers delivery is usually in the morning, so this is a good job for them to do in the morning before they do other activities. This job will teach them how to manage their time well and start the day early.
Delivering newspapers in the neighborhood should be an easy task for most teenagers. The best thing is that the job only takes a few hours and your 13-year-old can go on with other activities.
14. Become a Mother's helper
Busy moms sometimes need a mother's helper. A mother's helper's role is to help manage the house and kids.
Moms who spend time with the kids need someone to relieve them of tasks such as cleaning and cooking. This is a job that a 13-year-old can do since they will be under the mother's supervision.
It is a job that will teach them about basic household tasks and how to run a home effectively. Family members can employ them, or they can work for other people in the neighborhood.
See Related: Best Stay-at-Home Jobs for Moms and Remote Workers
15. Become Lesson Assistants
If your 13-year-old is skilled or talented, they can become a lesson assistant. The role of a lesson assistant is to work closely with the lead teacher in delivering the lessons effectively.
For instance, a lesson assistant in a dance class will help the lead teacher show movements. This is a good way to deliver the lesson in a way the students understand.
Lesson assistants can work in different fields, such as acrobats, singing, dancing, and even playing instruments. Being a lesson assistant will help your 13-year-old develop more skills.
16. Work at a Car wash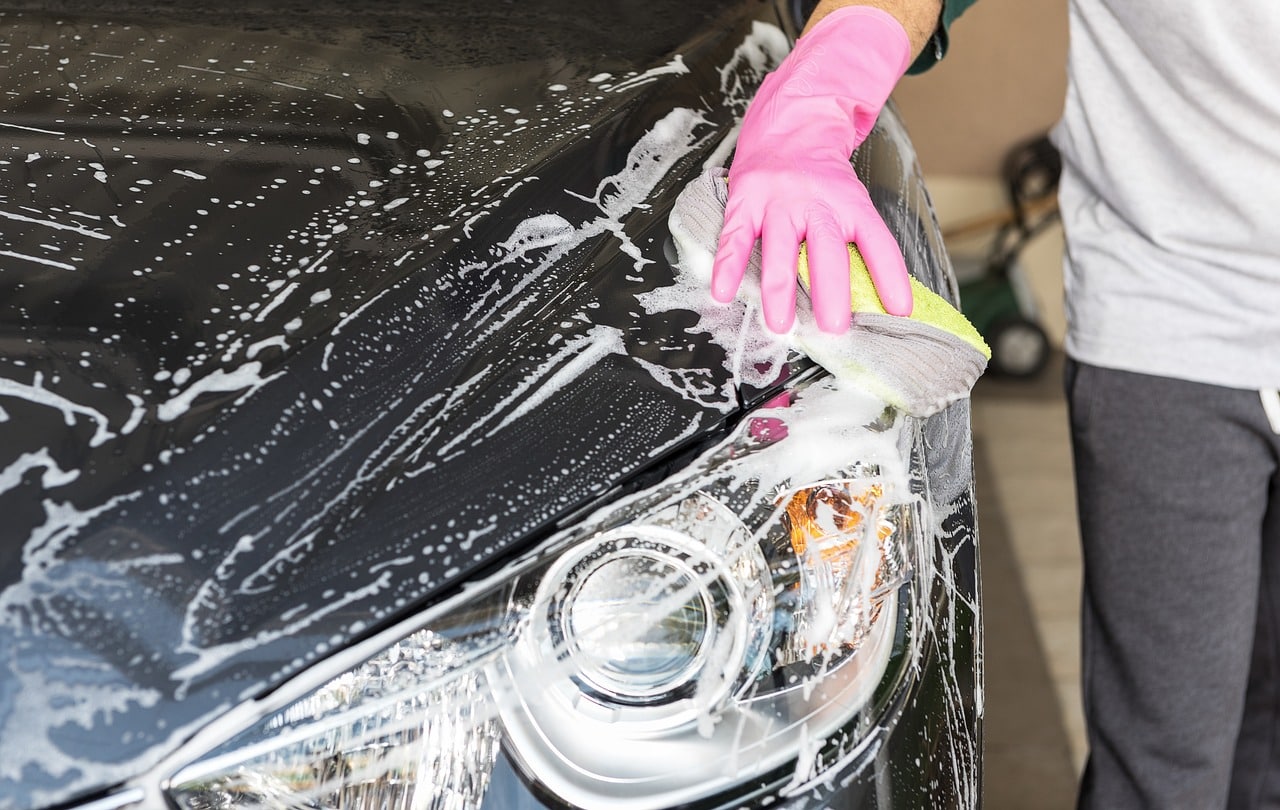 For 13-year-olds with an entrepreneurial mind, a car wash business is the best one to start. They can start by cleaning cars for family members. As their skills advance, they can start washing cars for other people in the neighborhood or nearby car wash stations.
All they need is a workstation and a vacuum cleaner that can be used for cleaning interiors. Several teenagers can pool their efforts together and start a car wash business. And it will be a perfect side hustle for them.
See Related: Online Entrepreneurship Scholarship
17. Do House Sitting
House sitting is a great job for teenagers. This involves caring for the house when the owner is not around.
The job requires your teenager to have good management and organizational skills. They will also be required to stay in the house independently, so they need to be responsible.
House sitting might also involve pet sitting and caring for plants. So, if the house owner has some plants, the job will involve watering them. And if they have pets, they will feed and walk them.
18. Running Errands
Running errands is a fun job for a 13-year-old. This job involves buying groceries for the elderly and getting their prescription medications.
Your teenager can advertise their services in the neighborhood, and they will get clients. The best way is to distribute flyers in the neighborhood so that they can get clients. This is a good job because running errands takes a few hours.
19. Selling Crafted Items
Selling crafted items is a good job for a 13-year-old. If your 13-year-old is talented in making handmade items, knitting, or making creative items, this is a good business to start.
The job requires your teenager to be creative and develop appealing items for clients. They can sell the items to neighbors or use online marketplaces such as a Facebook marketplace or Etsy.
Some cities also have fairs where crafters can showcase their handmade items to customers. So they can participate in these events to network and find clients.
20. Tutor
It may surprise you that a 13year old can be a tutor. But academically bright 13-year-olds can offer tutoring services for kids in elementary or middle school students.
There are a lot of parents in need of tutoring support. So it is possible to get clients.
The best way to get a tutoring job is to advertise the services through various community organizations and local schools. Teenagers can tutor hourly and get paid for the hours worked.
The best thing is that it's now possible to do it online. So, 13-year-olds can offer tutoring services online to help clients.
See Related: College Side Hustles for Students that Need Flexible Work
21. Filing and Paperwork
Your 13-year-old can also do some paperwork in the nearby offices. They can help with arranging paperwork and putting the files in order.
Some office tasks like cleaning shelves and arranging everything can be great for a teenager. This is something that they can do during the weekends or for a few hours every day.
This is even better if you have a family business because they can be part of it. It is a great way to introduce them to the family business and teach them some organizational skills.
22. Sell Lemonade
A lemonade stand in the neighborhood is ideal for a 13-year-old. Setting up a lemonade stand outside the house where people are passing is easy.
It is simple to start and does not require any special skills. All they need to know is how to talk to customers and some little capital to buy the essentials needed for the business.
See Related: How to Make Money as a Teenager: Proven Ways
FAQ
Is it legal for 13-year-olds to work?
According to child labor laws, 13-year-olds are still young, so it might be too early to work. However, they can work in a family-based business or do jobs that do not take too many hours. They should not work in agricultural or mining jobs because they are too young. If you are a parent to a 13-year-old, you can employ them in your business.
Should 13-year-olds work?
A job for a 13-year-old can be very useful. Apart from helping them earn some money, it can also be a great opportunity to grow some skills. It will help them learn important skills such as time management, networking, and interacting with people and prepare them for their future careers. For 13-year-olds who have not yet decided what to do, taking a job can help them know the career direction they want to take.
What are some job tips for 13-year-olds?
If you have a 13-year-old looking for a job, it is important to prepare them for the job hunt. The most important thing is for them to know the job they would like to do. This will depend on their passions and their interests. Teenagers should also look for a job that will not take too much of their time since they have to balance school and work without compromising on their schoolwork. Legally, they should also work for a few hours.