Are you in between jobs and want to make some extra cash? Or do you have mounting debts you want to offset? You can try same-day pay jobs. Let's explore what these jobs are and where to find them.
Imagine not worrying about when your next paycheck will come in. Getting an instant-pay job is a perfect side hustle to make extra income and help offset some bills without waiting for the end month.
Same-day pay jobs do away with the lengthy wait to get the regular paycheck. With this kind of work, you get paid instantly depending on the number of hours you've worked or agreed with your employer.
Working in a same-day pay job is beneficial as you can fit the job into your daily plan as time permits. That means you can create your own schedule and choose the hours to clock to work.
However, not all same-day pay jobs have the same rights. Some have greater flexibility than others. So, you must research well before committing to anything. Luckily, we have compiled a list of the best same-day pay jobs. But first:
What is a Same-Day Pay Job?
Same-day pay, also known as expedited pay, real-time pay, or on-demand pay, is a relatively new payment option that eliminates the conventional waiting period for a weekly, bimonthly, or monthly salary.
This payment option benefits workers by easing financial strain and aids employers lure new applicants to fill unfilled positions.
See Related: How to Get Free Money Instantly
Pro Tips for Finding Same-Day Pay Jobs
First, think about what you're good at. Are you great with customers? Do you have much experience in a particular field? There are many jobs available that can match your strengths. Selling a service is often an easy way to make money, and it can be highly satisfying to see the results of your hard work.
Second, knowing what to expect is essential when looking for a job. And that's especially true with jobs that offer same-day pay. For example, you need to find out what your roles & responsibilities will be, the deliverables, the hours you need to work, and what you need to accomplish to receive your payment.
Where to Find Same-Day Pay Jobs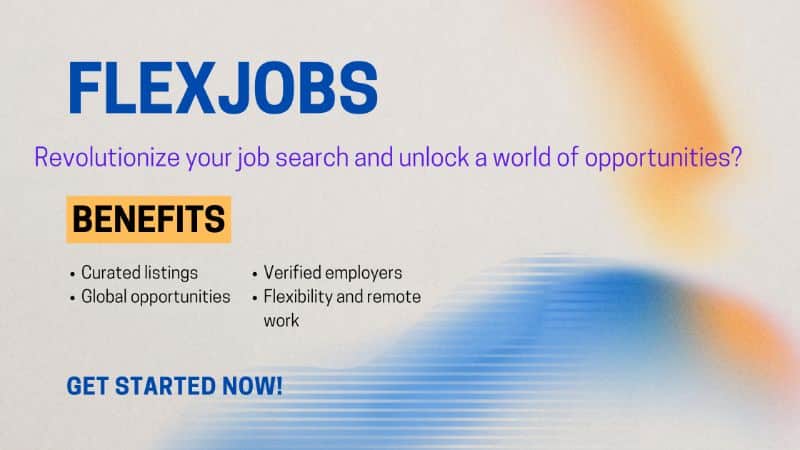 But how can you find the same day pay jobs? An excellent way to find same-day pay jobs is through apps. There are many options based on the same-day job you're looking for. For example, drivers can try rideshare firms like Lyft or Uber, and so forth.
Additionally, online job sources such as freelance marketplaces or job boards offer many opportunities. Start your job search by visiting Flexjobs. Posting jobs in over 50 careers, you have a better chance to get a job here than from most other sites. This way, you can pick a job that best suits your skills and passion.
With FlexJobs, you can find part-time, full-time, or even freelance jobs. In other words, the choice is yours. So, what are you waiting for? Sign up today for FlexJobs and land your dream job.
Other incredible sites you can also try out include:
Ultimately, stay positive and believe in yourself. Finding a good job can take time, but you'll find something perfect with effort and perseverance.
So without further ado, here are some of the best same-day pay jobs:
10 Best Same-Day Pay Jobs
There are many types of jobs that fall into this category. You can do most of these jobs through work-at-home arrangements or freelance jobs. Employers and gig economy applications continue to provide choices for same-day pay jobs and rapid payouts.
Here is our top pick of same-day pay jobs that might interest you.
1. Offer Dog Walking Services
Dog walking is a great task one can do to earn extra money. And there are many apps to use to find dog walking gigs.
For example, being a dog walker for Wag is an excellent same-day job if you need additional money but have an irregular schedule. To work for Wag in your region, you must;
Submit a valid ID (Identification card)
Set up a Stripe account to accept payments
Take the pet care questionnaire
Receive background check (this incurs a cost)
Building your list of clients who regularly need their dogs to be walked can take time. The Wag app might assist you in developing a clientele because previous customers who liked you can book you again on the platform.
Wag pays its dog walkers and sitters every Friday, but instant payment is also an option. However, 3% is taken from each instant transfer. Instant payments typically appear in your bank account within 30 minutes of the transaction.
Besides Dog walking, you can do pet-sitting. You may use the Rover app to get pet-sitting gigs for daily pay.
2. Driving for Uber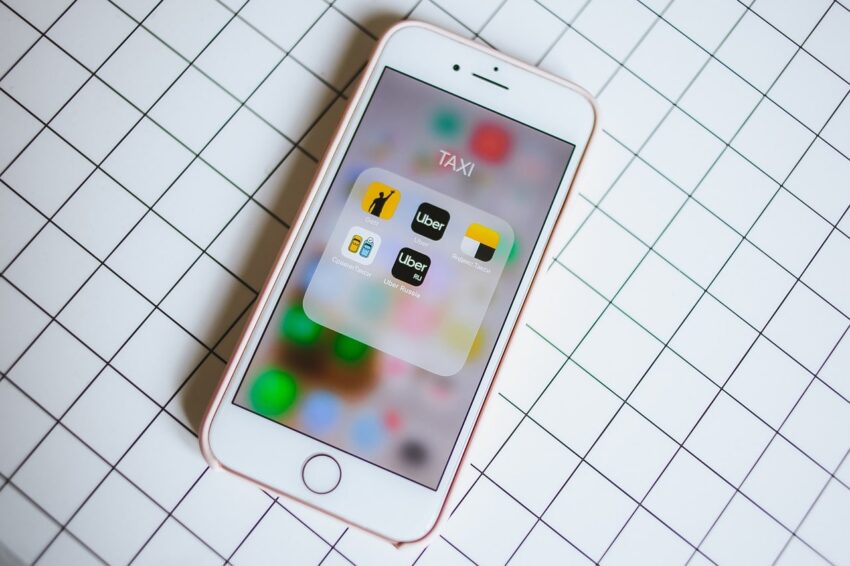 Driving is a fantastic way to make instant cash. Anyone who relies on gig labor to make ends meet and is looking for a career that doesn't demand much experience should consider it.
You only need a reliable vehicle and a valid driver's license to work as a driver. With that, you can work wherever you want, providing on-demand transportation for customers.
One of the best apps for delivery drivers to work for is Uber. Uber is unquestionably more well-known among the two rideshare firms and is present in many cities worldwide. It now offers an Uber debit card that enables drivers to withdraw money up to five times each day without a minimum transaction amount, making driving a fantastic way to make quick money daily.
See Related: Best Uber Alternatives to Earn Money
3. Do Food Delivery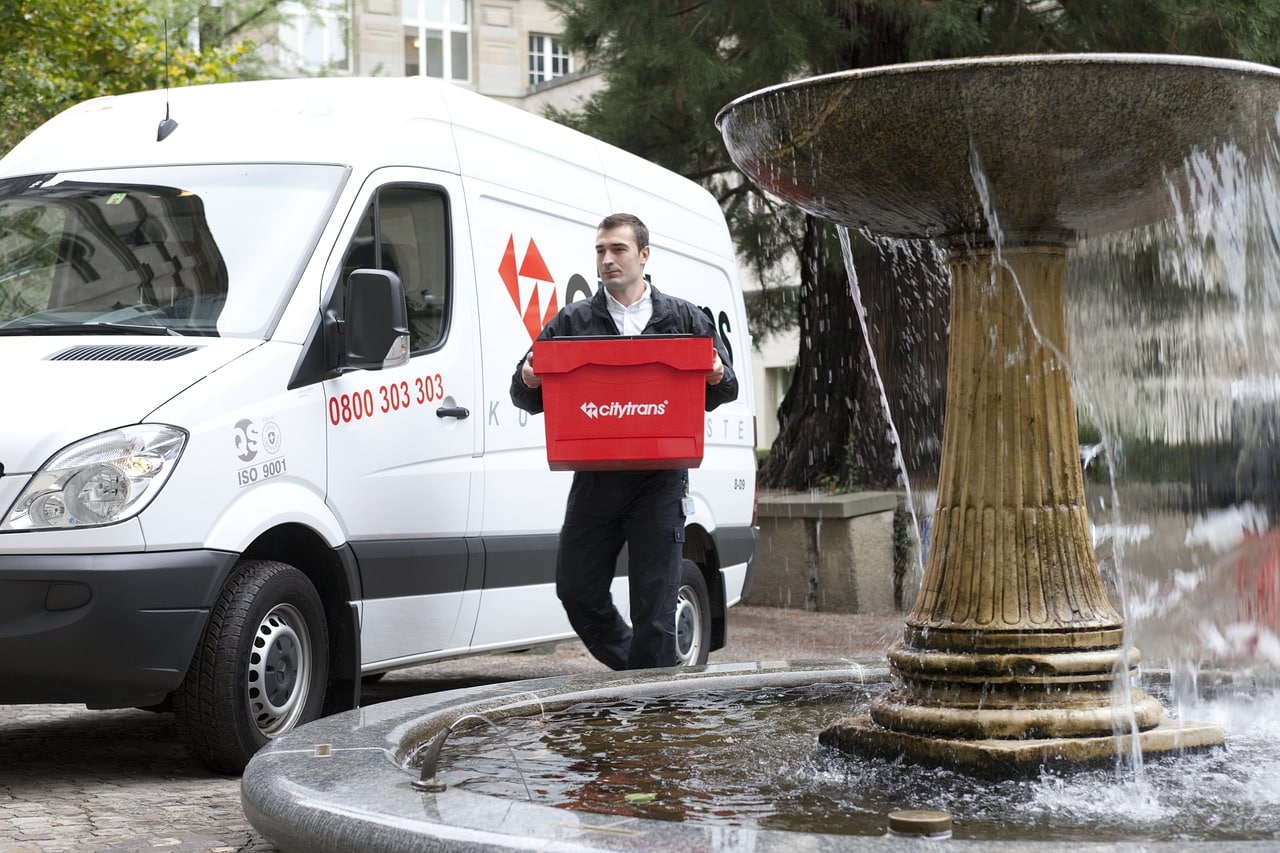 Food delivery gigs are some of the most dependable occupations that pay daily. And the best part is you can start working for them without prior work experience.
There are many small and medium-sized enterprises without delivery services. To compete with big stores like Walmart and Amazon, they must still provide same-day delivery. As UPS and FedEx are pricey, you can offer an affordable option. The gig economy fills the holes left by larger companies unable or unwilling to provide last-mile delivery.
Many freelance grocery and package delivery applications have emerged in recent years to offer businesses unparalleled mobility and opportunity for gig workers to make cash. Perfect examples include Postmates, DoorDash, and Uber Eats.
You can earn with Uber Eats delivering food to people. You can provide your scooter, car, or bike. Uber Eats has the advantage of being so in demand that employment is available in every market and is accessible in numerous nations.
How much can you earn with Uber Eats? For an hour, drivers earn between $14 and $20 per hour, depending on the market and tips. You can also use Uber Eats Instant Pay to withdraw daily profits for a fee of $0.50 for each cashout.
See Related: Postmates vs. DoorDash: What is Better to Work For
4. Take Paid Online Surveys
You can make quick money online on survey websites. While this is a way to get fast free cash, earning money daily is not sustainable. But the good thing is you can do it while watching TV or in your free time and make a few quick bucks.
Many cash-paying survey websites are available today. The top survey companies frequently allow fast cash out or cash outs at just $5 or less. So you get paid the same day you take surveys.
You can check out a few popular surveys and pay-to-survey websites, such as:
Survey Junkie: Complete surveys and, after earning $5, cash out for gift cards or cash paid via PayPal accounts.
Swagbucks: You can make some money back, starting from $1, for taking surveys, watching ads, playing games, and online shopping.
Others include InboxDollars, LifePoints, Opinion Outpost, and Prize Rebel.
See Related: Highest Paying Survey Sites to Make Money Fast
5. Do Baby Sitting
Babysitters typically receive payment each day after finishing their shift from their clients. Excellent apps to find babysitting jobs are Care.com and Sittercity. With these two apps, you can negotiate your rate and payment method with the clients.
The two websites are perfect if you need money on the same day. Sittercity acts as a matchmaker, connecting the customer with the sitter but does not manage funds. Care.com, on the other hand, allows payments through its website.
6. Blogging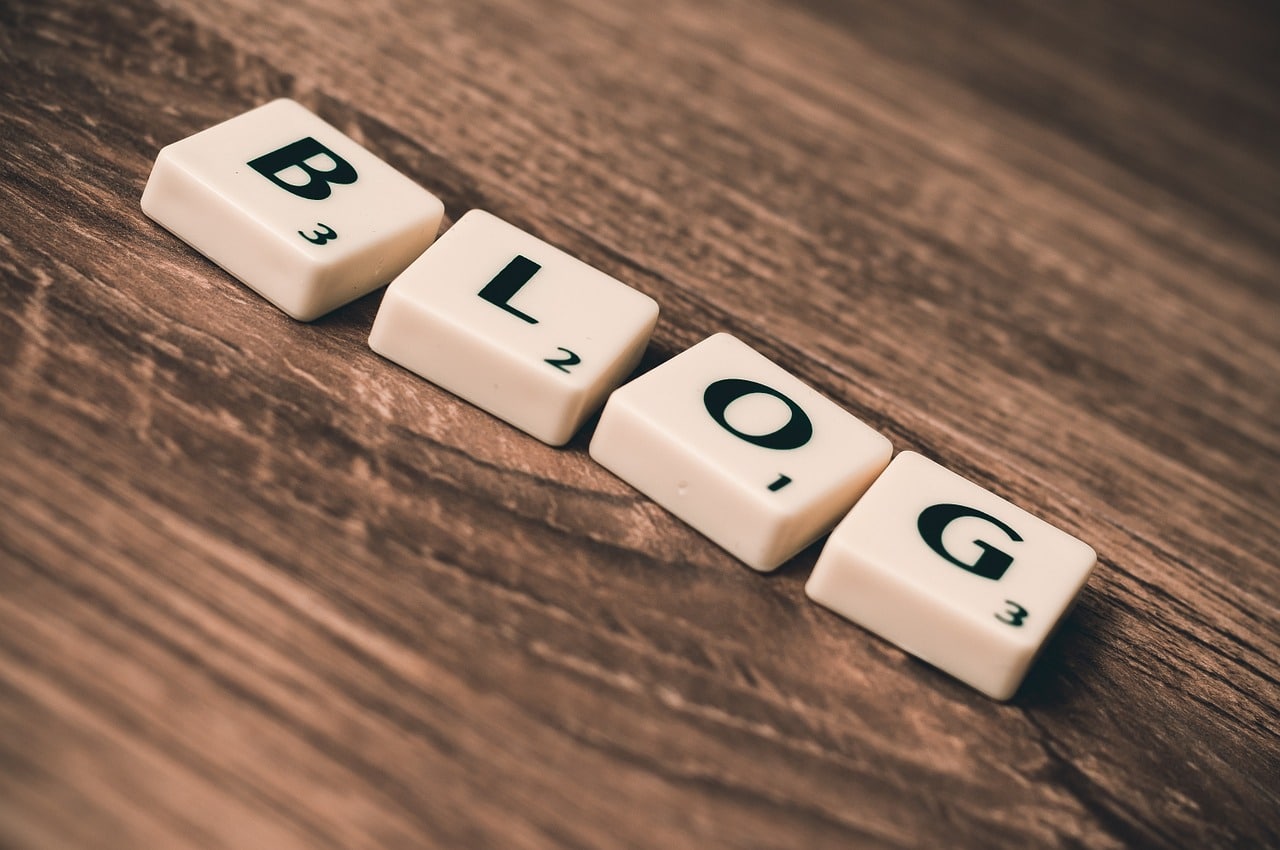 Blogging is a perfect hustle if you want passive income. However, it has notable exceptions. First, it takes a while before you earn money from a blog. Increasing visitors and understanding how to monetize takes time and practice.
Nevertheless, once you grow your readership, a blog may be a reliable and absurdly rich source of daily income. You may not always get paid on the same day because different blog monetization programs pay per month or more. But you can receive daily payments from some affiliate programs.
See Related: Best Blogging Courses: Build your Brand
7. Try Freelance Writing
Writing is one of the best online side hustles that rewards you daily. And it also lets you work around a flexible schedule.
While some freelance writing gigs only accept monthly invoices, which means waiting 30 days to be paid, you can get clients that pay per project, usually daily.
Some ideal content mills to get daily writing gigs include Upwork and Fiverr. You can get paid as soon as you finish a project which can be on the same day.
It all depends on your arrangements with your clients or what writing job boards you use. Freelance writing is definitely one of the best same-day pay jobs you should try.
See Related: Fiverr vs. Upwork: What is Better
8. Work for Micro-task Websites
Micro-tasks websites offer temporary jobs that allow one to be an independent contractor. They could provide you with online employment with same-day pay.
Some online micro-task companies you can try are M-Turk or Appen. For instance, Appen offers a variety of occupations such as content censorship, data entry, creating image Tags, social media censorship, and transcription. And they pay you for accomplishing duties.
See Related: How to Make a Day Go By Fast: Incredible Tips
9. Do Laundry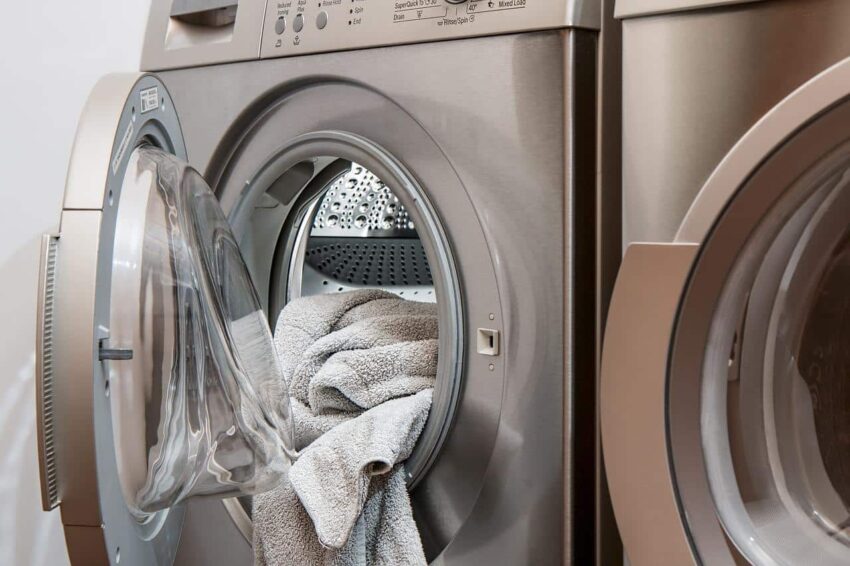 This is another venture to earn extra money. Initially practiced long ago, this job has since resurfaced because of advancements in modern technology, making it easier to find work.
You can sign up on an app like Task Rabbit or Sudshare and offer to do laundry for other people. The app lets you decide which orders you want to complete.
You only need a washer, drying rack, dryer, bathroom scale (customers pay by the pound of laundry), and a way to deliver the clothes once you finish. In Sudshare, you will undergo a brief training to be a 'Sudster." Regular Sudsters get paid twice daily, and diamond-level Sudsters are paid daily.
See Related: GoTranscript Review: Is It Worth It
10. Do handyperson and Manual Labor
Despite a thriving gig economy, using your local network of friends, family members, and local connections is advisable to access various jobs (such as handyperson and manual labor). If you're new to the handyperson scene, websites like Craigslist, Nextdoor, and Facebook Marketplace are excellent places to start. Some contractors even advocate employing antiquated strategies like passing out business cards and posting flyers at hardware stores.
See Related: Best-Paying Jobs in Miscellaneous
How to Make the Most of a Same-Day Pay Job
To make the most out of your same-day pay jobs, here are a few tips:
Make sure you're eligible for the job. Not all same-day pay jobs are open to everyone, so check the eligibility requirements before applying.

Read the job description carefully. That will hint at what's expected of you and what type of work you'll do.

Dress professionally. Even if the job doesn't require it, it's always a good idea to dress professionally for an interview. You never know whom you might meet.

Show up on time. That is essential and should go without saying. You'll likely lose out on the job if you're late for your interview.

Be prepared to answer questions. The interviewer will want to know why you're interested in the job and what skills you bring to the table. Be ready to answer these questions and more.

Offer excellent customer service when you are in the field.
Making the most of the same-day pay job can be daunting. But if you follow these tips, you'll be well on your way to success.
With so many online and temporary jobs that offer immediate pay, it's easier now than ever to find a job that fits your schedule and pays you daily. Regardless of whether you want some extra spending money or a job that can help you pay the bills, plenty of options can help you get paid quickly.
However, research thoroughly about the job lest you fall for a scam.
See Related: $25 an Hour is How Much a Year
FAQ
How I'm paid for same-day pay jobs?
Some companies and clients pay you on the spot with cash. Others remit the cash to different accounts like your bank, PayPal, Stripe, Cash App, or Express Pay.
Are same-day pay jobs taxed?
Yes. Same-day pay jobs attract tax just like any other job. But how they're taxed depends on the specific situation you worked under.
How are same-day jobs taxed?
Same-day pay jobs can either fall under the self-employment or employee category. So to determine the tax issue, you'll need to decide if you were employed by someone or working for them. When employed, the employer dictates the job roles and period, and you're taxed based on your income. On the other hand, if you were self-employed, you'll be taxed as a small business.