Making $25 an hour is how much a year? If you want to understand your hourly wage in yearly terms, here is all you need to know.
According to research, the national average hourly salary is around $25. It's worth noting that this pay depends on your employer and varies for different industries. For example, the average salary in the hospitality industry is $16, and $40 an hour for the utility industry.
In this article, you'll learn how to convert your hourly salary depending on your specific financial situation. Also, we have prepared some extra bonus tips on how you can reduce your taxable income while earning $25 an hour.
If you want more help in managing your finances, try out Personal Capital. With this app, your expenses, savings, and income management will never be the same.
Now, let's dive in and see how much you earn annually from a $25 an hour wage: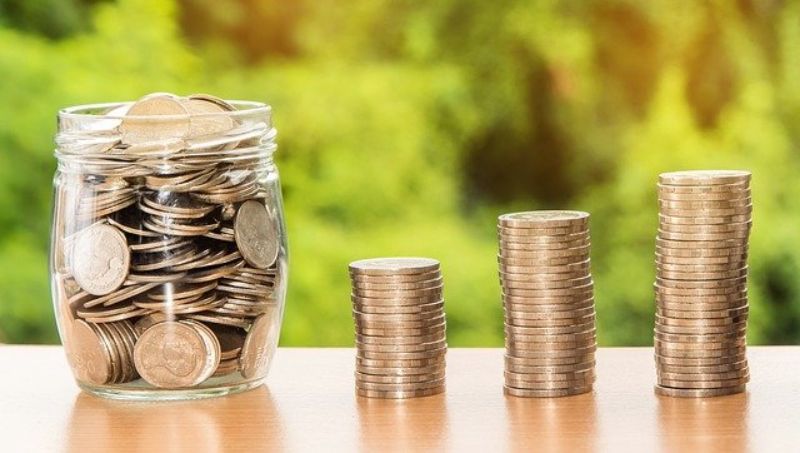 25 Dollars a Year Salary Simple Overview
To calculate your annual income from your 25-dollar hourly wages, you have to multiply the hourly rate by the number of hours you work for the whole year.
So, assuming you're a full-time worker working 40 hours/week for 52 weeks in a year (with two weeks of paid vacation), making 25 dollars an hour would earn a total annual salary of $52,000. i.e.
40 hours x 52 weeks x $25 = $52000
$52,000 is the gross yearly salary before taxes, insurance, or any other deduction. While it's above the $50,000 threshold for a minimum wage, it's slightly below the $60,000 annual wage desired to become a middle-income earner.
See related: How to Make Money as a 13-Year-Old
$25 an Hour is how much per Month?
It's important to know how much $25 hourly earns you in a month to help with your monthly budget. Some months have more days and thus more working hours than others – your monthly salary may vary.
But taking the average of 30 days in a month, you'd make a $4000 monthly salary assuming you're working on a full-time basis (40 hours a week). It's calculated as follows:
$25 hourly x 40 hours/week x 4 weeks a month = $4,000
$25 an Hour is how much Getting Paid Bi-Weekly?
Bi-weekly means after every two weeks. Working two 40-hours weeks is equivalent to working for 80 hours. Your bi-weekly salary would be $2,000.
If you work on a part-time basis, your wage will reduce.
How much is 25 Dollars an Hour Getting Paid Weekly?
If you prefer making a weekly budget, then it's easier to break it down further to a weekly income.
$25 an hour per week, working full time – equivalent to 40 hours a week – means $25 an hour for 40 hours. Your weekly wages will be $1,000, calculated as follows:
$25 hourly pay x 40 hours/week = $1,000
How Much is $25 Hourly Wage Getting Paid Daily?
An average employee working a full-time job, that is, 8 hours of work per day, will earn $200 a day.
The above daily, monthly, bi-weekly, weekly, and annual salary breakdown is for employees making an average of $25 an hour. But what if your situation is different? What would be the equivalent yearly salary if you earned less or more amount per hour? For example:
1. $15 an Hour is how much a Year
Getting paid $15 an hour working for 52 weeks a year for 40 hours per week, you'll make a $31,200 annual salary, calculated as follows:
$15 an hour x 40 hours per week x 52 weeks in a year = $31,200
Salaries at $15 hourly wage, depending on your budgeting arrangement, are as follows:
Monthly$15 hourly wage x 40 hours per week x 4 weeks a month = $2,400
Bi-weekly$15 hourly wage x 2 (40 hours per week) = $1,200
Weekly$15 hourly pay wage x 40 hours per week = $600
Daily$15 hourly wage x 8 hours a day = $120
2. $16 an Hour is how much a Year
If you're earning $16 an hour and work for 52 weeks a year for 40 hours of work per week, your yearly salary will be:
$16 an hour x 52 weeks a year x 40 hours every week = $33,280 per year.
A further breakdown of your preferred budgeting plan:
Monthly$16 an hour x 40 hours per week x 4 weeks a month = $2,560
Bi-weekly$16 an hour x 2 (40 hours per week) = $1,280
Weekly$16 an hour x 40 hours per week = $640
Daily$16 an hour x 8 hours per day =$128
You can calculate your sum wages using this method for your own situation.
See related: How to Earn $100 Free Cash App Money
$25 an Hour is how much a Year After Taxes?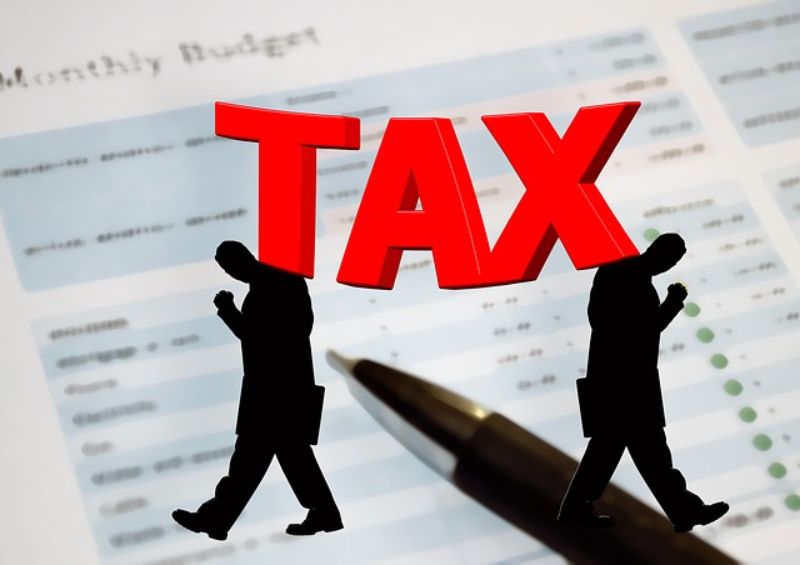 Most people making $25 an hour usually take home around $39,000 after paying 25% in taxes. Different factors are considered when deciding how much you pay in taxes – it's only reasonable to assume a 25% to 30% rate.
That means almost a third of your income will be tax deductible. You can always find ways to minimize the amount.
Reduce Income Taxes Earning 25 dollars an Hour for a Year
Can an average American income earner pay less or no taxes at all? The fact is, it's financially prudent to leverage on credit cards, credits, and tax deductions you qualify for to pay off debts, keep your tax bill at zero, and build wealth.
Here's a bird's eye view of these tax-saving tips that you should consider to save your money.
1. Earn Tax-Free Income
There are income types that are not subject to taxation. The best way to legally not pay taxes is to earn tax-free income. There are plenty of ways that you can use to earn tax-free income, including:
Sell your home, which involves a home sale tax exclusion
Save for your children's school fees
Invest in municipal bonds
Save in a health savings account
Receive health insurance
Through certain employee benefits
Award some investments to your loved ones
See related: How to Build Credit without a Credit Card
2. Leverage on Tax Credits
The next big thing to avoid paying taxes is getting a tax credit since it lowers your amount dollar for dollar. This is different from what a tax deduction does. A few examples of how you can leverage credits include;
Tax credits for buying a hybrid car
Making particular home improvements
Education credits
Child and child care tax credits
3. Reduce Your Tax Rate
The Federal income tax rates can drastically change from as low as 0% to as high as 37%. You can take advantage of the lowest rates available, especially if you invest in mutual funds, bonds, or real estate.
The marginal revenue from these investments is usually taxed at long-term capital gains rates, lower than the federal tax rates.
Is $25 an Hour a Good Pay for my Budget?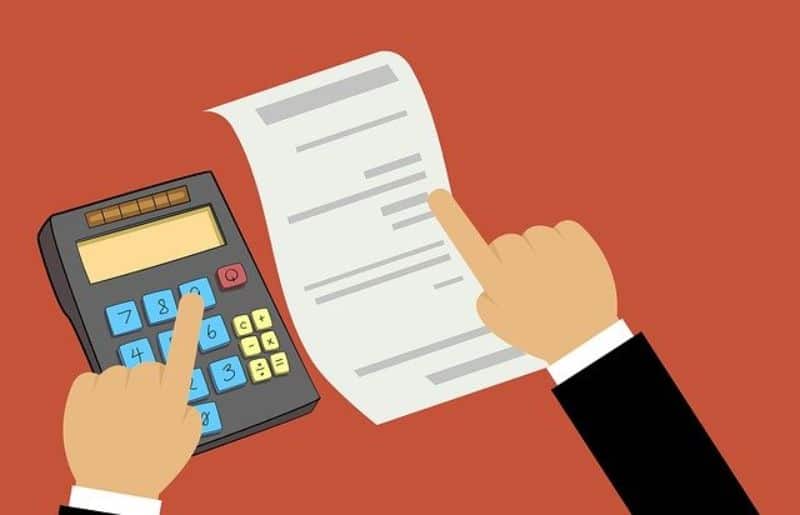 Budgeting on hourly pay is hard unless you annualize it or at least look at it on a monthly, bi-weekly, or weekly basis. Depending on where you live, $25 an hour is good (if you work full time) to cater to your budget as far as you can live well and bump up your savings rate.
Be sure to stay intentional with your expenses and savings to achieve financial independence!
FAQS
Can I Live off $25 an Hour Annually?
If you're making a $25 per hour wage, you're almost double your minimum wage. It might be easy to live off this income if you are frugal with your budgeting, saving, and investing.
What Jobs Make 25 Dollars an Hour?
Most employers pay $25 an hour but if you can't find a job paying $25 an hour, consider supplementing your work with these side hustles.
Related Resources