What are some of the fantastic jobs for 12-year-olds? I've compiled a list of some great opportunities a 12-year-old can do to make money. Read on to find out.
A 12-year-old child needs to take on new responsibilities and make extra money before they hit their teenage years. If you're a 12-year-old interested in earning pocket money and having work experience, finding part-time jobs outside school is a great idea.
Although you are not quite ready for gainful employment like adults, there are many opportunities to earn money, contribute to communities, and learn valuable skills simultaneously. These include traditional jobs such as dog walking and babysitting and online jobs such as selling crafts and photos and uploading videos to YouTube.
However, it is essential to note that as a 12-year-old child, you cannot perform typical adult tasks. This is because you are young and should primarily focus on schooling. Child labor laws do not allow 12-year-olds to work for employers, companies, or organizations. This is because compulsory school-age children with a job need a child employment permit, even if they offer voluntary work.
The following are some jobs that 12-year-olds can do to make some extra cash:
18 Best Jobs for 12-Year-Olds
1. Work in the Family Business
According to child labor laws, a 12-year-old cannot work in most conventional jobs unless a parent wholly owns the company. However, if the parents have a business, the child is allowed to perform most roles as long as they are considered safe.
Working in the family business gives the 12-year-old child valuable business and communication skills they may need in their future careers. Whether they work in the family business, get employed, or own their own business as adults, they'll come in handy.
Ultimately, parents decide what they want to offer their children. The earning potential and roles vary depending on the type of company, type of work, and other factors.
See Related: Jobs for 13-Year-Olds
2. Babysitting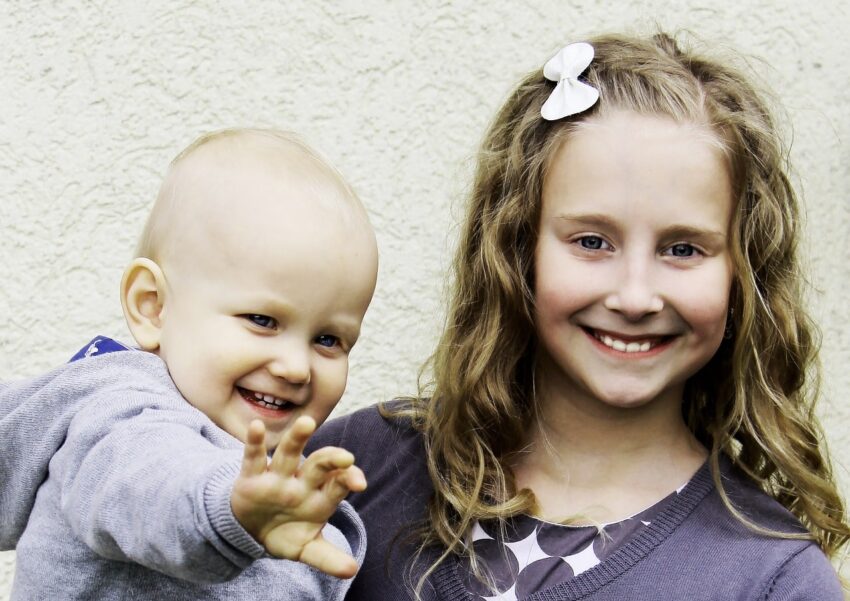 Another excellent way for a 12-year-old to earn their own money is doing a babysitting job. Most parents need babysitters in the evenings and weekends to fit into school schedules.
Their role entails supervising younger children while the parent or guardian is away. Babysitters also play with the children, help them with their homework, and feed them.
Babysitting is a great way to help a 12-year-old develop interpersonal and communication skills as they interact, teach and supervise children at a young age. Also, having a schedule allows 12-year-olds to develop efficient time management skills.
However, taking additional courses such as CPR and first aid training offered by the Red Cross is essential. Babysitting can be very lucrative if a 12-year-old gets all the training they need. It's not uncommon for an hourly wage to be between $15, depending on the number of children, their ages, and other factors.
3. Dog Walking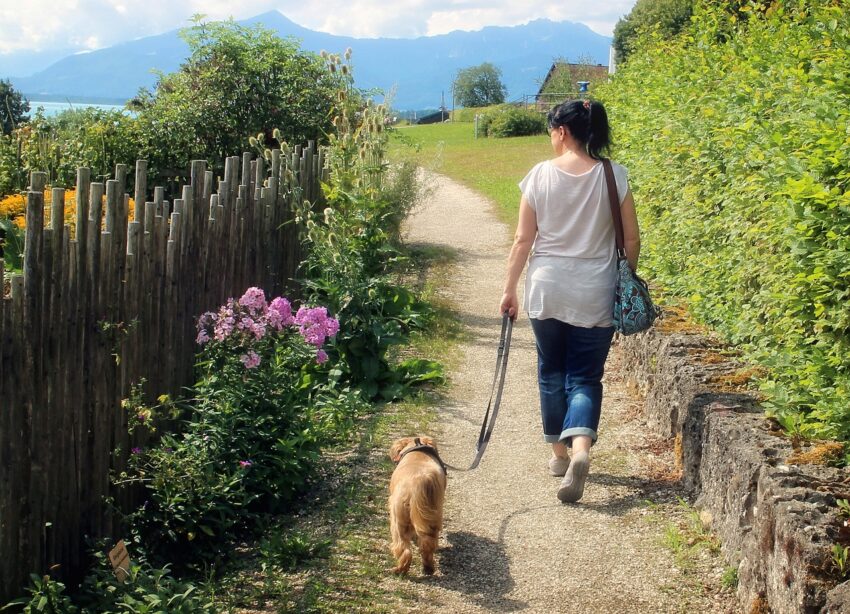 Another job option suitable for 12-year-olds is dog walking. They can walk the dogs before or after school, making it easier to fit into a regular school schedule.
Dog Walking is necessary when the owner is busy or on vacation. Dog walkers are often required to take dogs to beaches, parks, or designated dog walking areas where they can play and roam.
Regarding salaries, most people earn about $1 an hour. However, it is more common to charge a flat fee.
See Related: Jobs for 15-Year-Olds Near Me
4. Lawn Mowing
According to child labor laws, a 12-year-old can't generally work for a landscaping company unless their parent wholly owns it. However, they can earn a little extra cash by mowing lawns for family, friends, and neighbors.
In most cases, it's customary to bill by the order, not the hour. However, the rates are typically around $16 per hour, which is pretty good for a 12-year-old.
5. Do Newspaper Delivery
Another suitable job for a 12-year-old is delivering newspapers. This includes receiving newspapers, preparing them for individual subscribers, and delivering them to their doorstep at a specific time each day.
Many newspaper routes are easily navigated on foot or by bicycle. However, some routes require parental assistance, as they may not be .cycling friendly.
In any case, newspaper delivery earns children about $15 per hour. They may also get occasional tips, especially during vacations.
6. Car Washer
Washing cars for neighbors and relatives is another job 12-year-olds do to earn money. All they usually need is basic cleaning supplies and access to a water source.
The vehicle owner usually provides this. T\And the car is then washed in the owner's driveway. These jobs can be done during holidays or after-school hours.
The pay depends on your neighborhood, how dirty the car is, and how big the vehicle is. In most cases, it's best to charge a flat rate for this job. The average hourly rate for a single wash is anything in the $20-$40 range.
7. Become a YouTuber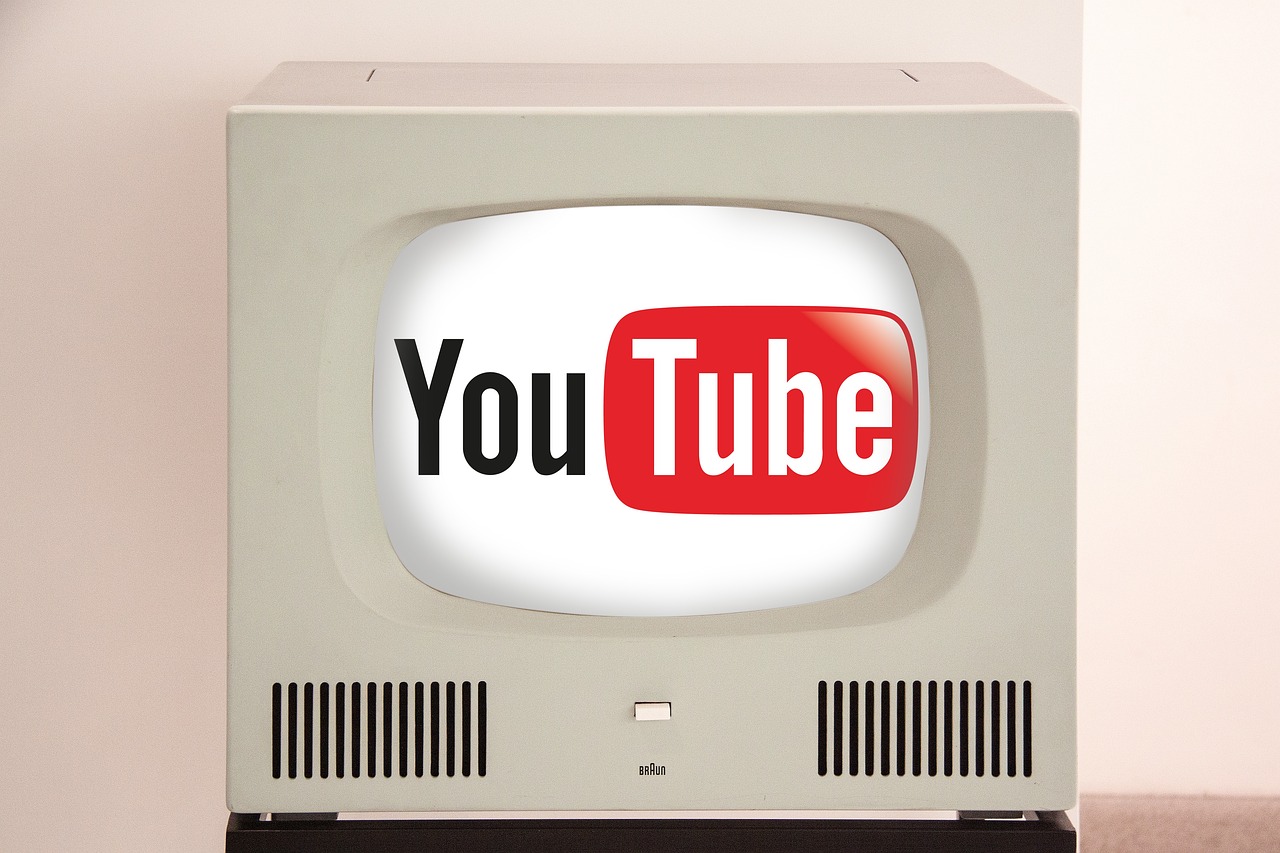 Uploading videos to YouTube is a great way to make money for many children. They make a living filming what they are good at.
A 12-year-old child can become a YouTuber and create interesting topics for their videos. Here are the video categories that 12-year-olds think of:
playing with toys

giving fashion advice

making arts and crafts

playing games

baking and cooking

unpacking toys
Together with their parents, they can find ways to make the videos interesting enough that people want to see them. On average, children YouTubers pay $5 per every thousand views through ads.
8. T-shirt Designer
For 12-year-olds who are creative and good at fashion and design, designing t-shirts is an excellent idea to earn extra income. They can do this by using software such as Photoshop to create beautiful graphic designs, put the designs on t-shirts, and sell to interested customers.
Parents can purchase a vinyl cutting machine to help create designs. The shirts can then be sold online or in stores that sell such crafts.
Creative 12 year old can also work online with businesses and individuals who need branded t-shirts. The average income for such jobs is about $20 per design.
See related: How to Make Money as a Freelance Graphic Designer
9. Logo Designer
An artistic 12-year-old who can design beautiful crafts can become a logo designer and make money. To be a successful logo designer, you'll need creativity and the ability to follow directions.
Thanks to technological advancements, you can find numerous apps, like Logo Maker and Canva, that design logos today. With such, you can practice your logo-designing skills.
Then find logo designing gigs around your area or online. Some ideal places to find logo-designing jobs online include Facebook marketplace, Upwork, Fiverr, and Freelancer. Some of these sites may not allow you to join because of age. But you can always find an adult, like a relative or guardian, who can create an account for you. You can earn up to $100 for a single Logo design.
See Related: Upwork Alternatives for Freelancers and Businesses
10. Game Developer
Any creative person can develop games and make money. One of the widely known professional video game programmers began at 14 years. So even at 12 years, you can try this incredible idea.
Find a competitive niche and do everything you need to do to be successful. You can organize and meet (in presence of a parent or guardian) professional game developers and offer to help for free. Then hone your skills and provide remote game development services for cash. You can make up to $20 to $40 an hour s a game developer.
11. Snow Shoveling
In winter, a 12-year-old might be able to earn money shoveling snow for family members, relatives, and neighbors. They must be willing to wake up early, clean driveways and sidewalks, and clean cars early in the morning, and the clients may pay for the convenience.
Snow shoveling children generally make about $20 an hour. But it's more common to charge per job. A flat fee would be more convenient and predictable, encouraging neighbors to sign up for regular services.
12. Plant Sitter/Elderly/Pet Sitter
Plant sitting is a simple task that even a 12-year-old can do well. This involves spending time looking after someone else's plants while they are away. This mainly ranges from adhering to a proper watering schedule, adding fertilizer, doing light trimming, etc.
A 12-year-old child can also earn money as a pet sitter. They can be left with neighbors' or relatives' pets for a while and feed them while they are gone. It is convenient to look for such work in their neighborhood within walking or biking distance.
As for elderly sitting, seniors need companionship and support during the day. If complex medical needs are not considered, a 12-year-old may find opportunities as a sitter for the elderly. They can help with everyday tasks or provide social support.
For these sitting jobs, the average pay for the child is $18 per hour.
See Related: How to Make Money as a College Student: Best Ways
13. Artistry and photography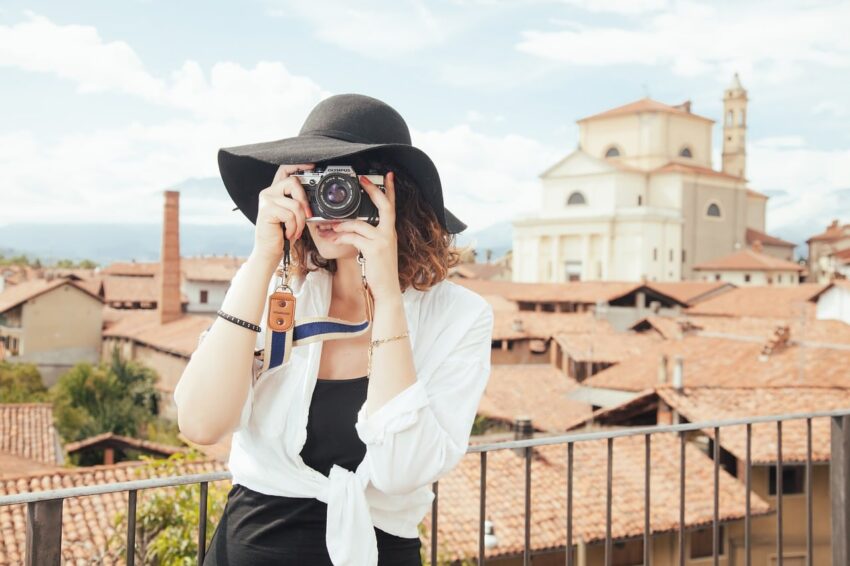 A creative 12-year-old can make money as an artist. Essentially, they could sell their crafts and make a little extra money.
It is important to note that most online platforms like Etsy or eBay do not allow minors to create accounts to sell such crafts. So a 12-year-old may need parental assistance to take this route.
Also, a 12-year-old child with an eye for photography can earn money by taking and selling photos online and physically. They can start by asking friends, family, or neighbors if they would like their pictures taken for a fee.
They can also take landscape, nature, and pet photos and sell them to interested customers. They can also do photo sessions and arrange photo shoots with other children, family members, and pets.
A parent must have her 12-year-old child take digital photos for sale online. Selling the photos through stock sites is a great way to make money. They can do this by uploading their images once and selling them repeatedly.
See Related: How to Make Passive income as a Photographer
14. Become a Book Author
A 12-year with a knack for creativity can become a book author and make money. Though this demands a lot, it's pretty rewarding.
The good thing about writing a book is that it can keep earning you money for a lifetime. So if you love writing about anything from fairy tales to real-life experiences, that's an excellent opportunity to make cash.
You can write, edit and publish the book or get some help with editing and publishing. You may create soft and hard copies and then market them. This way, you'll make money offline and online.
15. Start a Blog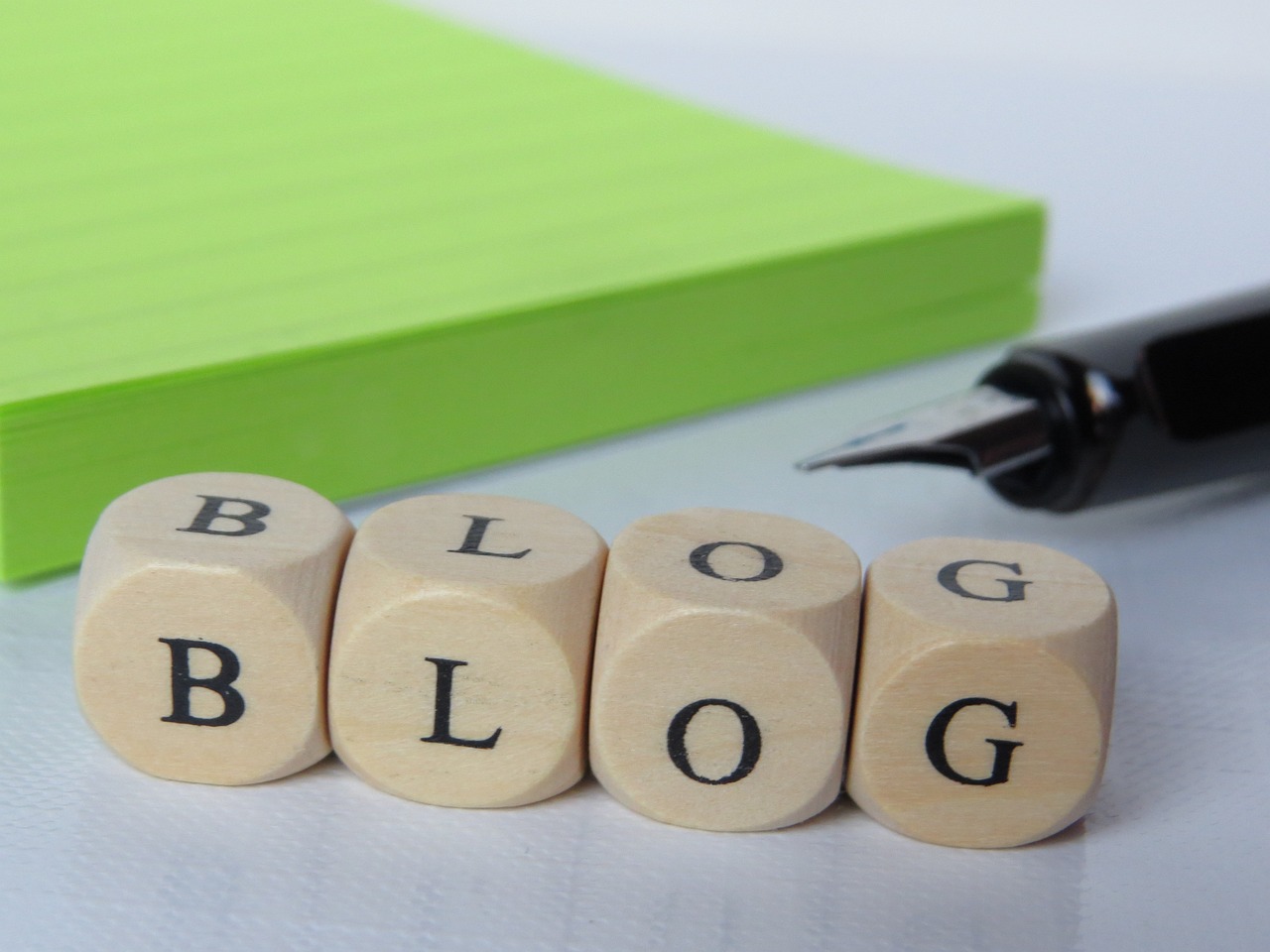 Starting a blog is another incredible way to make money online as a 12-year-old. You can find a niche that you love and can research and write about it.
You'll have to write interesting pieces and frequently publish them to make money with a blog. This will keep people visiting the blog. Some incredible ways to make money with a blog include affiliate marketing, selling digital downloads, display ads, and sponsorship deals.
See Related: How to Blog Anonymously and Make Money
16. Music Reviewer
You can become a music reviewer as a 12-year-old and earn from it. If you love music, you can make money from record labels and recording artists for reviewing music before it's released.
You'll need to sign up on specific sites like Music X-ray or Slice the Pie to make money as a music reviewer. Then, listen to music and give your genuine opinion about the song.
17. Sports Coaching
Another exciting job for a 12-year-old is to become a sports coach. A sports coach helps in sports such as tennis, cricket, baseball, hockey, netball, basketball, and soccer, among others.
If you have a talent for any sport, you can volunteer as a sports coach in your local community. Then, show children and other younger groups the best warm-ups, how to play, explain the game's rules and offer one-on-one coaching.
You may be given a token of appreciation for your work. Plus, with this, you may gain referring and leadership experience that will help your future career.
18. Selling Crafts Online
A creative 12-year-old can create and sell hand-made jewelry and crafts. This can include bracelets, mats, wall art, and more.
After you create these items, you can sell them offline and online. For example, you may sell the items to your friends, schoolmates, relatives, or neighbours. Also, you can post things on platforms such as Facebook Marketplace, Etsy, or eBay and sell them to people from different parts of the world.
FAQ
What are some of the best summer jobs for a 12-year-old?
There are many jobs that 12-year-olds can do to earn cash during summer. They include pet sitting, car washing, sports coaching, cleaning, and gardening.
Can I find a job as a 12-year-old?
Yes! There are plenty of job opportunities for a 12-year-old. They include designing, babysitting, dog walking, writing, and reviewing books.
Where Can I find a job as a 12-year-old?
You can find a job online or offline. For example, you can help your parents and relatives perform specific tasks at a fee. You may also find jobs near you by speaking to your neighbours or letting them know the kind of jobs you can help them with. Finally, you can find gigs online like logo designing, selling crafts, selling books, and starting a youtube among others.