Does Amazon Flex make sense to you? If yes, there are more, some even better, jobs like Amazon Flex that can also help you earn extra money in your free time. Here is the list of some other top job options.
Unless you're one of the few people who're not accustomed to online shopping yet, you've surely ordered a product or two from Amazon. It's easily one of the most reliable online shopping portals out there, making it one of the best paying driving apps.
Through the Amazon Flex app, you can take up Amazon delivery jobs, and earn a steady passive income.
You can choose from Amazon Prime Now, Amazon Fresh, Store Orders, and Instant Offer categories.
Unfortunately, Amazon Flex has a few eligibility criteria, making it challenging to qualify for the jobs. Even if you are eligible for the portal, there's a chance the website doesn't fit your needs.
List of Best Jobs Similar to Amazon Flex
In this case, it's good to have some alternative options up your sleeve. We've compiled the ultimate list for jobs like Amazon Flex to help you choose the best one.
So let's get started.
Doordash
Doordash is one of the most popular apps, like Amazon Flex. You've probably heard of it as a well-known food delivery app that employs people to deliver their customers' orders. The deliverers here are called Dashers.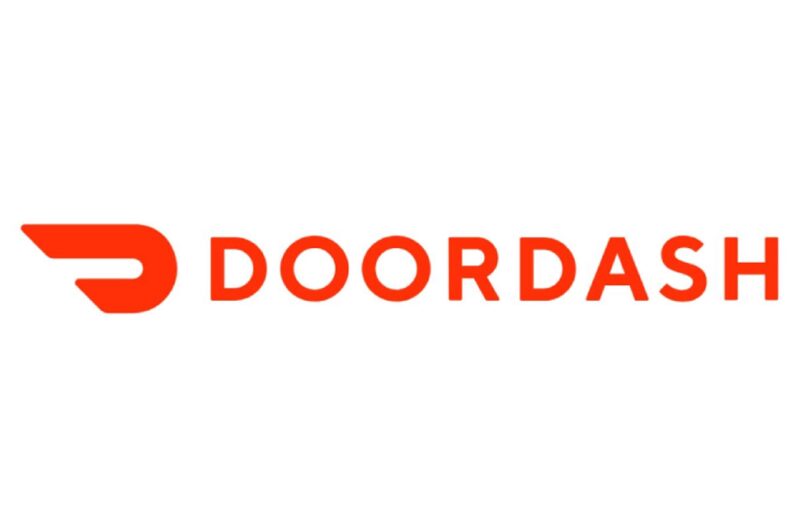 With Doordash, Dashers can select their areas and work hours. This way, you won't get any deliveries apart from your selected areas. The sign-up process is easy, but you should be at least 18 years old to get started.
The best part is, Doordash has no vehicle restrictions. You're eligible for driving a truck, car, or a bike; just get the food delivered, and you'll get the money.
The site pays anything from $10 to $15 per hour.
| Hourly Pay | Tip % | Delivery Volume | Next Steps | |
| --- | --- | --- | --- | --- |
| $10-$14/hour | 100% | Excellent | SIGN UP | Read Review |
Postmates
Postmates is one of the leading sites when it comes to delivery side hustles. What makes Postmates different from other delivery apps is that it promises delivery within one hour. This means the app will block you from accepting any delivery calls if you're not likely to make it on time.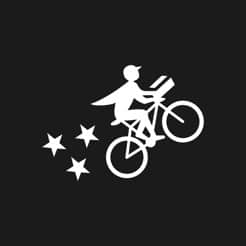 Besides food, the app deals with grocery items and alcohol as well. You'll get a free Postmates delivery bag to make drop off more accessible for you. Also, you can use any vehicle as long as you deliver the product on time.
Postmates operates in more than 400 cities all over the US. You can join if you're at least 18 years old with a valid driving license.
Instacart
Another popular genre of side hustle jobs like Amazon Flex is grocery shopping. Instacart is a grocery delivery app that operates in lots of cities across the US. Meaning, you can quickly sign up from anywhere in the country.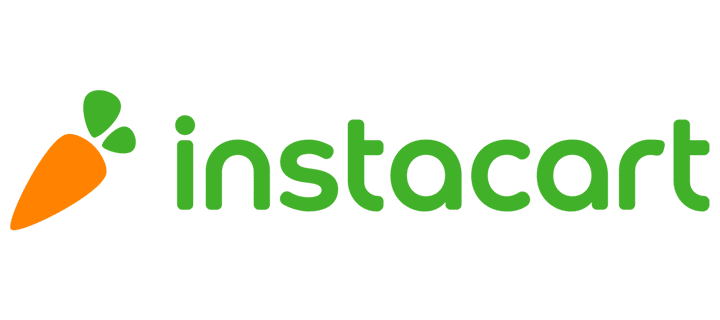 However, at Instacart, it's not all about picking up parcels and delivering them directly. Here, you have to buy the groceries yourself before you provide them to the customers. That's why, anyone signing up for the app should be at least 18, and ready to lift about 30-50 pounds at a time.
You can choose if you only want to do the shopping, but you'll miss out on the tips if you don't deliver your shopping items yourself.
Instacart offers about $20 per hour for grocery shoppers. Unlike delivery jobs like Amazon Flex, you'll get paid every week on Instacart, which means instant cash for you within a week of signing up.
Hourly Pay
Tip %
Delivery Volume
Next Steps
$10-$14/hour
100% (Check Policy)
Decent
BECOME A SHOPPER
Shipt
Shipt is a popular grocery delivery app that offers jobs like Amazon Flex. Besides grocery, the app lets you shop for your customers from a variety of stores and supermarkets. Once you sign-up, you can find a shopping list on the app and get to work.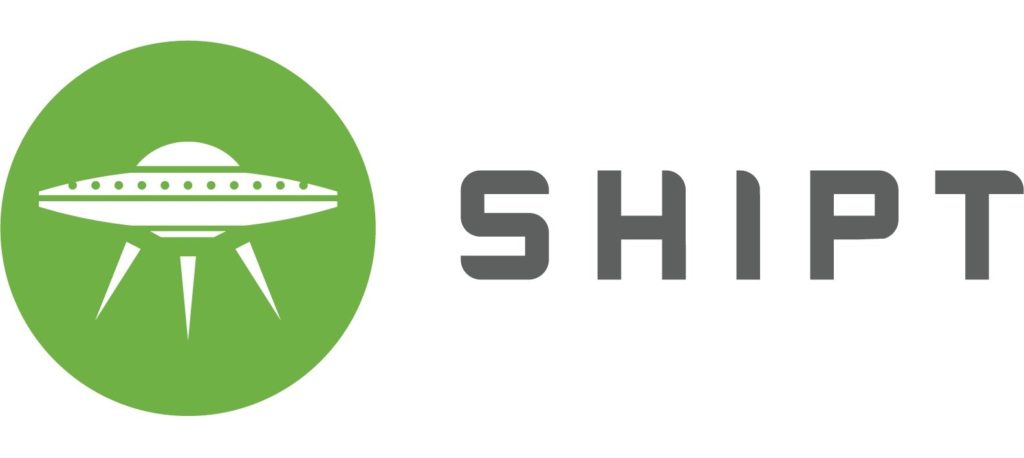 To become a member of Shipt, you should be at least 18 years old and have a reliable car to deliver the goods. Also, the platform gives preference to people who have hands-on knowledge about hand-picking good produce.
On average, you can earn anything from $20-$25 per hour on Shipt.
UberEats
UberEats is a go-to option if you're wondering how to make money delivering food. This California-based company operates in over 500 states in the US, giving you a nice opportunity to quickly find work in your area.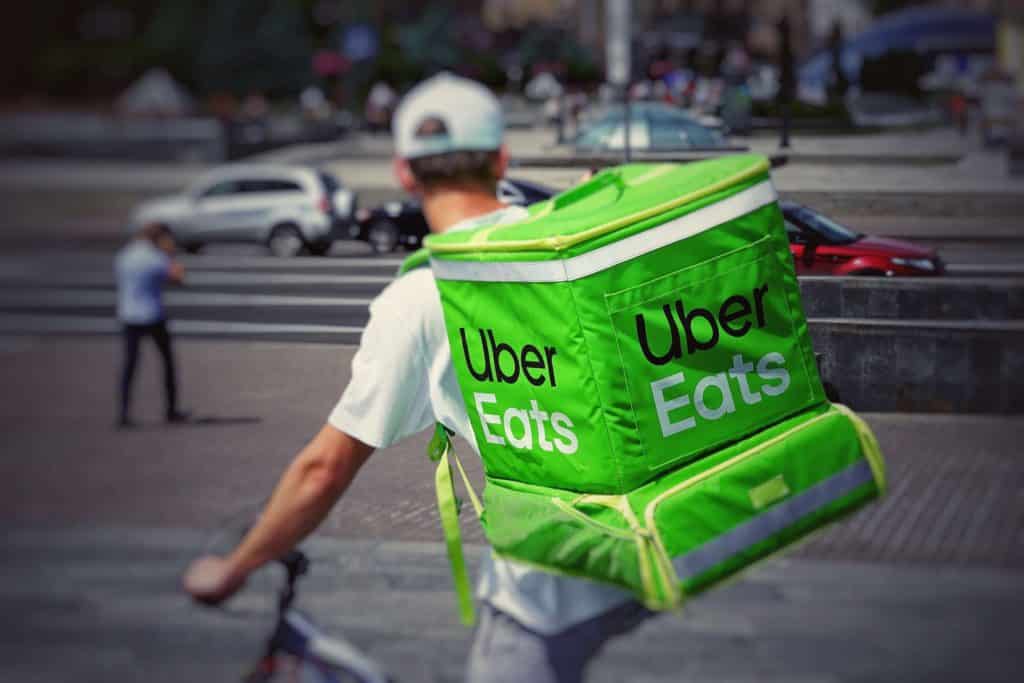 Upon signing up for UberEats, you'll have to go through a strict background check. If you have a bike, it should be at least 50cc, while your car should be a 1999 model or newer.
Besides that, UberEats gives you one of the best delivery rates in the market. You can earn about $15 per hour of delivering food. Also, you can keep the tips from your customers.
The best part is, you don't have to deliver the orders to the doorstep. Your customers will collect their food at the curb, minimizing the time you spend completing one delivery.
Grubhub
While speaking of delivery jobs like Amazon Flex, it's not possible to leave out Grubhub. It's similar to apps like Doordash and UberEats.
However, you should be at least 19 years or older with two years of proven driving experience to work for Grubhub.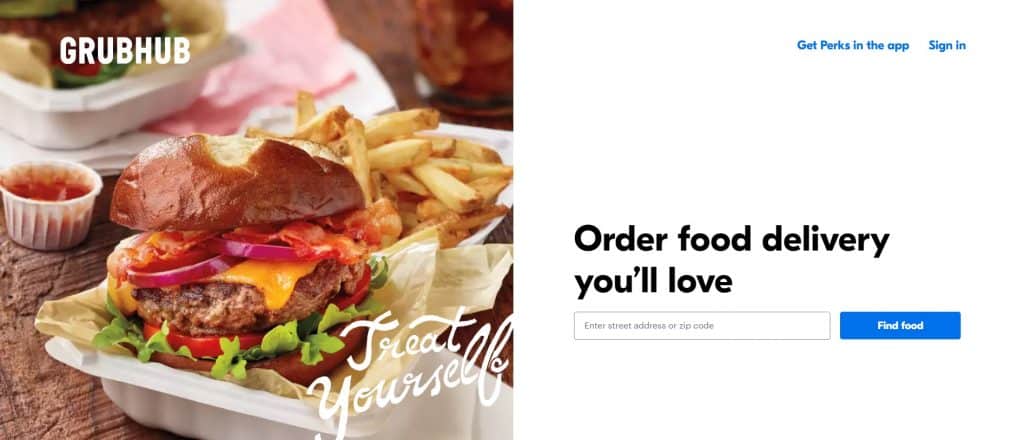 The good news is, Grubhub pays you $3 for each delivery you complete, unlike the hourly pay rate on other apps. The app also pays your $0.5 for every extra mile you have to take while delivering the food.
Deliv
Deliv is a reliable delivery app that transports food and other retail items to its customers.
If you choose to work for Deliv, you can select your own work hours and set your work schedule every week. According to that, the app will let you know about delivery jobs available to choose one and get to work.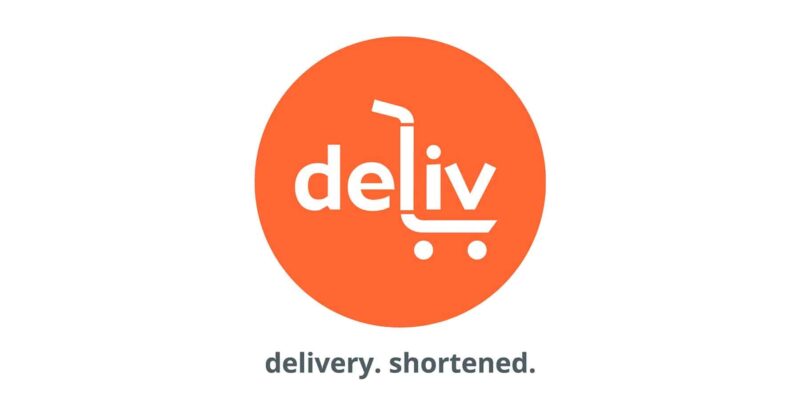 Like Instacart, you'll be delivering all sorts of items like clothes, alcohol, and stationery. However, Deliv requires that you have an airconditioned car and the latest model smartphone.
Besides that, you should be able to lift at least 50 pounds at a time. You can earn up to $22 per hour on Deliv, and receive your payment per week.
Caviar
Caviar is a top-rated food delivery app that offers delivery jobs like Amazon Flex. What we love about the app is its complete transparency.
As a Caviar courier, you can see your pickup and dropoff location and the earnings you'll receive before you accept the job.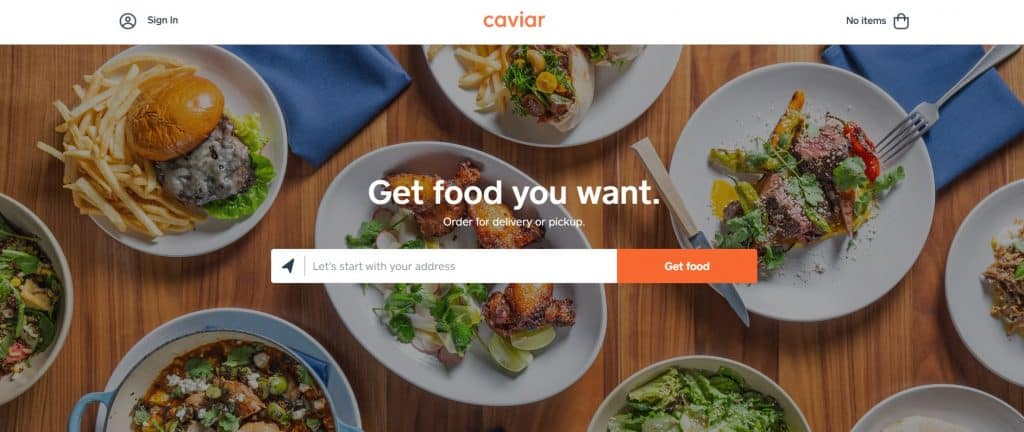 On average, you'll earn $25 for each delivery, which will be immediately transacted to your in-app account. You can sign-up regardless of the vehicle you drive. However, you should be at least 18 years old with a valid driving license.
Saucey
Saucey is a popular liquor delivery app operating in certain metropolitan cities in the US. You can work for Saucey if you're living in Los Angeles, Chicago, San Francisco, and a few other locations.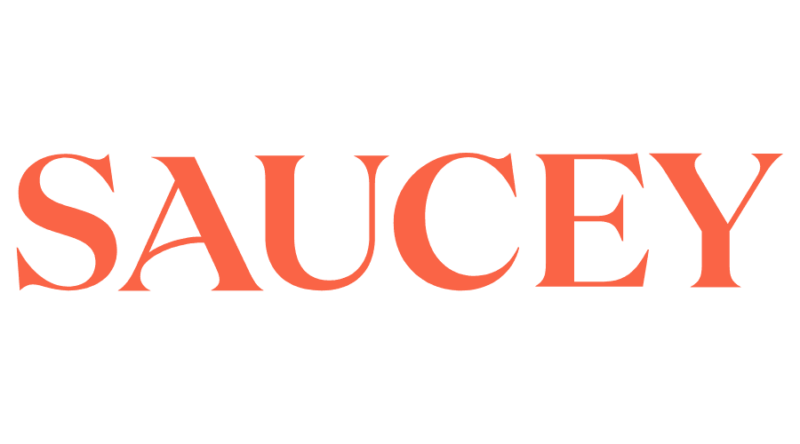 While signing up, you can choose your work hours and work areas. This way, the app won't recommend any deliveries outside your assigned location. The app pays you on a per-delivery basis, and you get to keep the tips.
However, because there's alcohol involved, you should be at least 21 to join the platform.
Favor Delivery
Favor Delivery is a well-known delivery app operating in various cities across the US. Their workers, known as runners, deliver food and essentials to their customers at around $18-$20 per hour.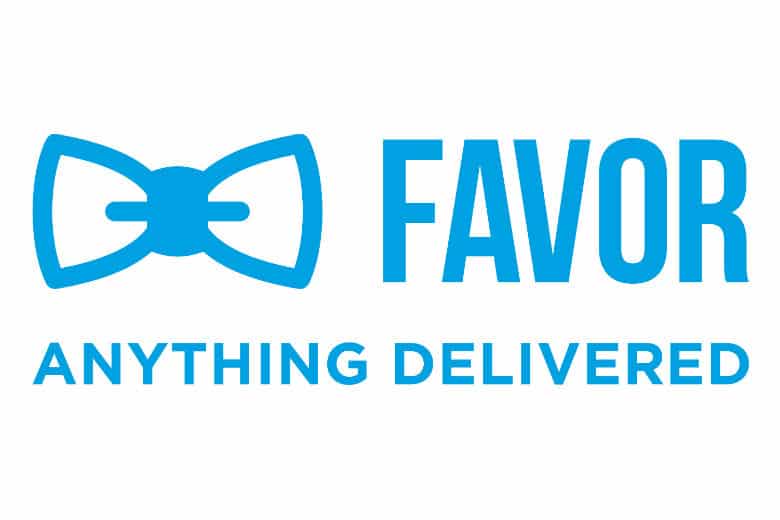 You can choose whether you want to work full-time or part-time on the platform. Once you choose your commitment, the app will show you a guaranteed minimum payment limit. Also, you can keep the tips you receive from your customers.
To join Favor, you should have either an Android or an Apple smartphone. Also, you should be at least 18 years old with a reliable vehicle for transportation.
Eaze
Just like Saucey delivers alcohol to its customers, Eaze delivers cannabis from licensed retailers to their customers.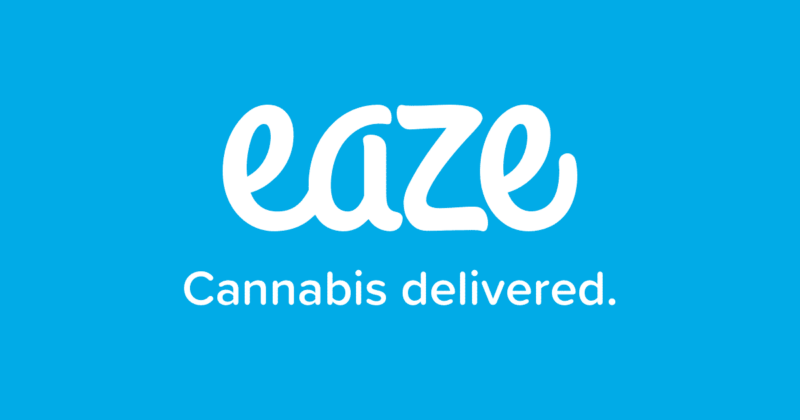 You'll need to be older than 21 to become a delivery on this app. Also, Eaze will run a mandatory criminal background check on you before you're deemed fit for the job. Besides that, your vehicle should not be older than 2005 and should be officially registered in your name.
The app will pay you on an hourly basis. You can currently earn $20-$25 per hour, but the rate is expected to increase, attributed to the sudden growth in the licensed cannabis industry.
goPuff
goPuff is a successful delivery start-up by 20-year old college students. They cater to late-night deliveries of anything from food, alcohol, and snacks to their customers. To become a deliverer for goPuff, you should be ready to work 24/7.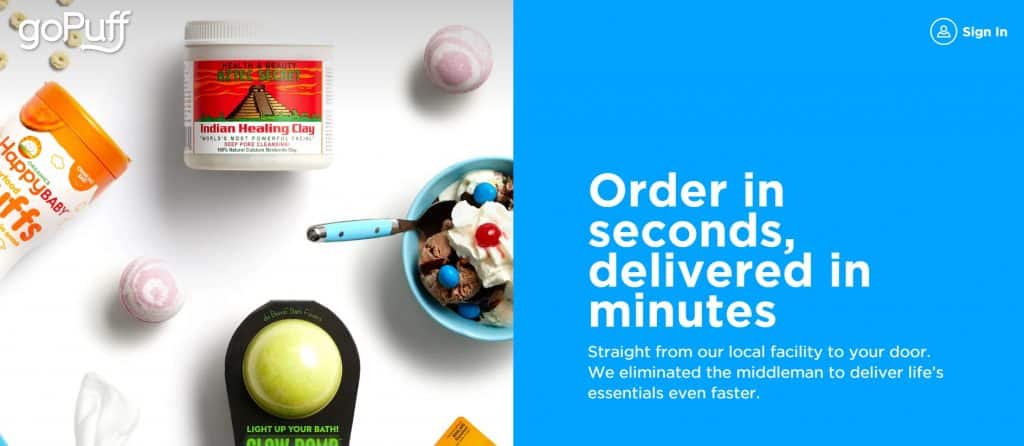 The app's basic pay rate is $14 per hour, but you'll get good bonuses if you work longer shifts. Unlike other delivery apps, you won't get job updates on the app. You'll have to report to the goPuff warehouse to pick the delivery goods before you take off.
Slightly on the downside, you'll have to collect cash payments, and you cannot leave the items at the doorstep, as customers are required to sign a receipt.
Roadie
Roadie is the ultimate hub that employs riders to deliver a wide range of items locally, or through long-haul deliveries. You can practically deliver anything that fits your vehicle, including grocery items, food, furniture, and even pets.
The apps pay you about $60 for local delivery gigs, depending on the items. For long-haul deliveries, the pay rate can go up to $650 per gig.
To join the Roadies app, you should be at least 18 years old with a valid driving license.
You can drive any vehicle as long as you complete the job and maintain a 4-star rating on the app.
Stuart
If you're looking for delivery jobs outside the US, Stuart is the go-to app for you. It operates in major cities across Europe and the UK, delivering food and retail goods to its customers. Just like Amazon Flex, you can choose your own work hours and delivery locations.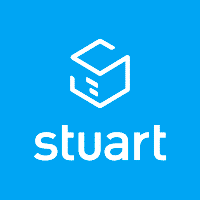 Besides that, you can carry delivery items on any vehicle you have, as long as you complete it on time. You can earn £13 per hour or £460 weekly through Stuart in the UK.
In European cities, you can make 15€ per hour or 300€ weekly.
You can join if you're at least 18 years old with a valid driving license.
TaskRabbit
TaskRabbit is a popular gig-economy app with no specific niche. You can find jobs delivering grocery items, food, and retail items as a Tasker, just like on Amazon Flex.

However, TaskRabbit goes beyond that and lets you complete real gigs such as home improvement, handyman, and shopping jobs. This way, you can diversify your working portfolio rather than working solely on deliveries.
The platform offers $20-$35 per hour, depending on the job you take up. But, it keeps 15% of your earnings as commission.
Conclusion
That concludes our list for the best apps where you can find jobs like Amazon Flex. Most people looking for delivery jobs consider Amazon Flex as their first choice because of the portal's reliability and accessibility.
While you'll find many delivery apps offering jobs online, if you don't complete your due diligence before signing up, you might fall into a scam and end up wasting your time.
The options we've listed in this post are legit alternatives to Amazon Flex that you can consider. However, the platform you choose must meet your needs as a passive earner.
The best idea is to choose a platform with minimal age and vehicle restrictions that give out immediate payouts to generate some steady part-time cash instantly.
Related Resources