Is it possible to make good money on Cash App? Absolutely! Learn how to make money on Cash App using the following easy tips.
More people are finding Cash App as a great platform for transacting. You can send and receive money using the app while also paying for purchases.
But did you know you also have a chance to make money and increase your cash balance, as a Cash App user? Yes, you can!
Even better, making easy Cash App money requires taking just simple steps. For instance, on this secure platform, you can use a Cash Card to pay for purchases and earn discounts.
And today, we take a closer look at all the available money-making options on Cash App. So, stay close!
7 Main Ways How to Make Money on Cash App
1. Sign Up for the Cash App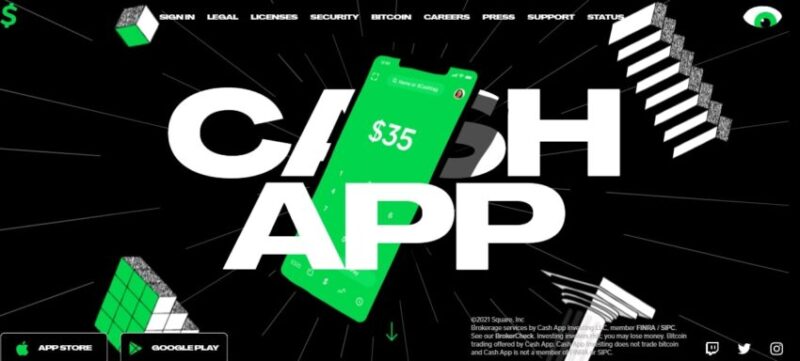 As more people focus on how to make money on Cash App, there's a simple way to do so. All you need to do is sign up for Cash App. Doing so qualifies you for the Cash App sign-up bonus and allows you to access other earning methods.
Before you sign up for Cash App, you need a few requirements. Among them is a free cash referral code to get the cash. After that, you are eligible to earn $5 after you complete the Cash App sign-up process.
Start by downloading the Cash App to your mobile device. Add your phone number to begin the registration process and earn Cash App free money. The platform requires you to link a personal debit card, so you must have a bank account.
Access the Cash App, head to settings, tap on 'Invite Code' and fill it in. Send money on Cash App that's $5 or more before the end of 14 days, and you get the $5 bonus from Cash App. This free mobile app gives you a quick and fun way to earn free cash.
2. Cash Card Boosts
Cash App's Cash Card has a cashback program you can benefit from with every purchase. The instant cashback program can save you up to 15% on purchases. It's known as Cash Card Boosts.
The boosts work as a reward system that gives you access to instant discounts. But, the Boosts that you earn are linked to the Cash Card (Cash App debit card). The debit card allows you to spend your Cash App balance from any point that accepts Visa cards.
This means that you can use the money you make to pay for purchases at eligible stores or restaurants. But, when you want to use Boosts, you can only activate one at a time. Ensure you do so before paying with Cash Card to earn.
Cash Card purchases anywhere can earn you $30 or more in Boosts for a minimum of $30 purchases. Remember, you can only use Boosts to pay for a purchase every 1 hour.
The unique thing about the Boosts is that they can be used to make purchases in merchants that decline other cash-back apps like Swagbucks or Rakuten. And, you can make both in-store and online purchases, even ordering food on Doordash.
3. Refer Friends

Among the top ways, you can earn money on Cash App is by referring a friend. The goal is to get someone you know to become a Cash App user. Once they get onboard, Cash App rewards you for referring them to the platform.
It's not hard to refer a friend or family member to Cash App, but you must be a Cash App account holder first. Therefore, start by signing up for Cash App and filling in all the information the platform requires.
Afterward, head to the Cash App home screen and tap on the 'Profile' icon. Follow that by selecting the 'Invite Friends' button. Tap 'Allow', which essentially gives Cash App access to your contacts list so that inviting friends is simple to do.
Tap the 'Get $' next to a contact number to send an invite. Inviting friends is still possible even if you don't give Cash App access to your contacts. Simply provide their phone number and email for Cash App to send an invitation message.
Once the recipient gets the invite, they must sign up using your special code on a mobile device. Next, they use the linked debit card to send $5 or more.
All this must happen within 14 days for you to get the invitation bonus from Cash App. Recipients under 18 get a cash card instead of a debit card.
4. Cash App Bitcoin Boost
Another way to make money on Cash App is by using a Cash Card to make purchases. Doing so earns you Bitcoin in the form of boosts. These Bitcoin Boosts are similar to normal boosts that you access on Cash App.
But, when normal boosts earn cash, these earn Bitcoin and are in the Boost carousel. Start by selecting Bitcoin Boosts before you start making Cash Card purchases. After that, Cash Card purchases start to earn you Bitcoin boosts.
Cash App places every Bitcoin you earn in the Bitcoin balance. Always check the number of boosts you have by checking the Bitcoin Boost. When you want to add Cash App Boost, follow the steps below.
Select the Cash Card tab on your device's home screen.
Tap 'Save with Boost'
Tap on the 'Boost' icon
Tap 'Add Boost'
Earn Bitcoin with every Cash Card purchase you make
Tap 'Investing' on the home screen to view the Bitcoin balance
Select 'Bitcoin'
It's among the easiest ways to make free money on this app.
See related: Is it too Late to Invest in Bitcoin?
5. Create Videos about Cash App and Post them on YouTube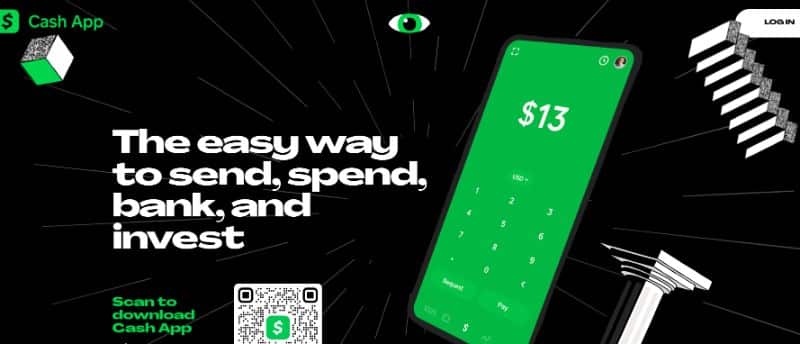 YouTube is a huge platform that allows creators to earn money. The platform pays content creators through video monetization. One way you can earn money here is by making videos about Cash App and posting them on a YouTube channel.
YouTube pays you for every 1000 views as you continue posting and gaining viewers. The platform will then make a PayPal money payout.
Also, it's possible to add a donation button on your YouTube channels. The Cash App donation button allows viewers that love your content to send you some money online.
This money app is easily accessible, so fans can send money using an easy Cash App. YouTube allows channel owners to access these earnings using PayPal cash.
See related: Top Video Monetization Platforms: Best YouTube Alternatives
6. Free ATM Reimbursements
It's possible to use your Cash App Cash Card on an ATM to withdraw funds since it's a secure platform. When you do so, the ATM charges a fee ranging from $2 to $2.50. If you use a card from another bank, the ATM charges you more for the transaction.
But, the good news is it's possible to get a reimbursement for the ATM fee. Cash App Cash Card makes this possible when receiving a $300 and above direct deposit. The next 3 ATM withdrawals you make using Cash Card will earn you free ATM reimbursements.
The withdrawals have to be every 31 days, and you get up to a $7 ATM fee back for each withdrawal. Any other withdrawal means you get $2 back. If you have any questions, contact customer service for assistance on this and other banking services.
7. Paid Surveys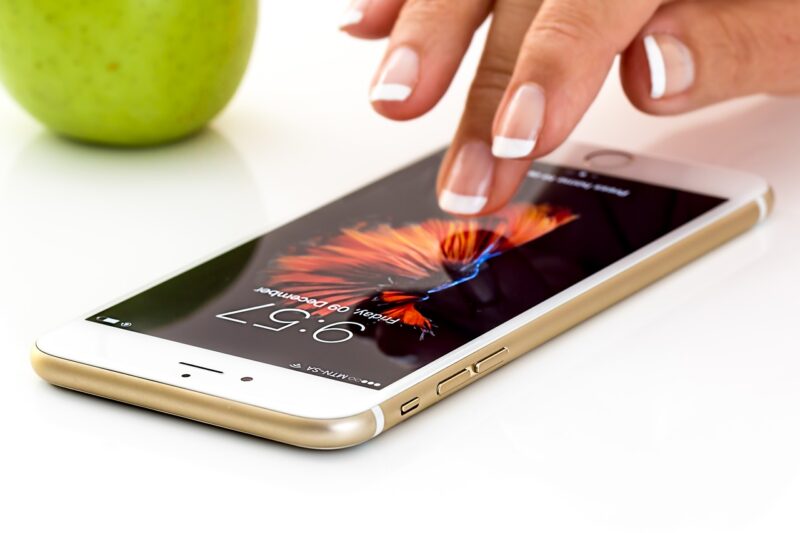 Paid surveys are a great and easy way to make money online. Different legitimate paid survey websites allow you to earn money.
Unfortunately, they don't send earnings to Cash App. The best thing to do is earn money and get PayPal Payouts.
Since there's no direct link between a PayPal account and Cash App, you have to transfer money. Both Cash App and PayPal allow linking to a bank account. Move money from PayPal to the bank account, then from the account to Cash App.
The PayPal money payout is easy to monitor by checking your PayPal balance. Once the money is available, you can engage fast PayPal money transfer to your bank account. Paid surveys like InboxDollars, Survey Junkie, and Opinion Outpost make it possible to make money online.
Related Resources