Is your loan increasing despite repayment efforts? What might be the cause of this scenario? This article explains what increases your total loan balance and how you can handle it.
We take loans for various reasons. And whether it's a federal student loan, mortgage, auto loan, or personal loan, these facilities help us to propel or accomplish a certain goal.
But sometimes, our plans don't always go as anticipated. Despite servicing the loan monthly, you might find that the loan's total is increasing instead of decreasing.
Is that even possible? Someone may ask!
Well, if you've not found yourself in such a situation, the truth is that this is more than possible. But mostly, if you are reading this piece, it's because it has happened to you or someone you know.
So, what increases your total loan balance despite your efforts to reduce it? Let's find out: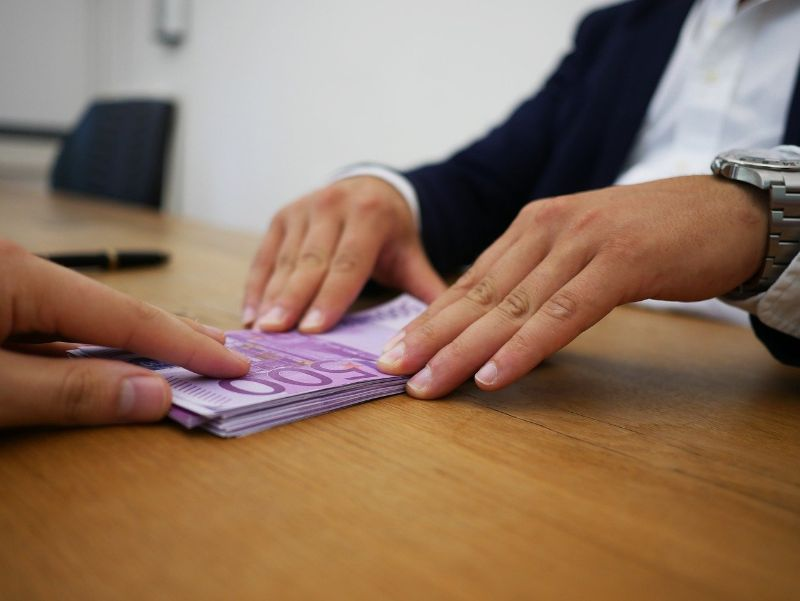 What Increases your Total Loan Balance
Here are the main reasons that cause an increase in your total loan balance:
1. Accrued Interested
Also known as interest capitalization, this is one of the major triggers of consumer loan balance increase.
But how?
Generally, financial institutions are there to make money from the borrowers. And they do this through the interest imposed on the loan.
Now, when you don't pay your loan on time, this interest can become a big menace for you. It can derail your efforts to clear your debts.
Usually, late loan repayments result in accrued interest. In return, the unpaid interest increases your debt as it is compounded over time and added to the principal balance.
The best solution here is to ensure that you repay the loan as the loan contract stipulates. This way, you don't end up paying more than you bargained for.
See related: College Side Hustles for Students That Need Flexible Work
2. Smaller Monthly Installments
Usually, after taking a loan, you are required to make monthly payments to offset the loan. The amount payable is set on the loan agreement. But what happens when you pay a lesser amount than agreed towards clearing the loan?
First, your monthly repayments will not be sufficient to cover the interest and the principal amounts. This is because, for every installment you make, a portion of it goes to clear interest and another towards the principal.
Therefore, any smaller monthly payment will lead to unpaid interest and principal for that period, which will only increase your balance.
3. Late Payment Fees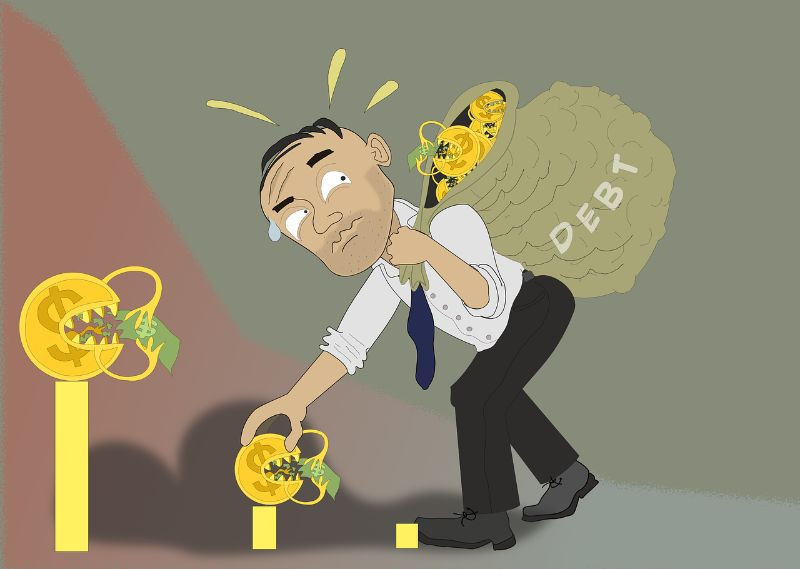 Late loan repayments will usually result in penalties and fees. These fees will be added to your initial loan amount, which increases your total loan.
People who have taken federal student loans are more likely to find themselves in such predicaments. This is because when you take a student loan, you might not be able to start making the necessary monthly installments on time.
Remember, the penalties and fees are not your worst scenario. You will also be affecting your credit score negatively with the late payments. Therefore, find a way to make money fast and start repaying the loan at the agreed time.
4. A Longer Repayment Plan
A more extended loan repayment period might indeed give you some peace of mind as you get to pay smaller installments.
But have you ever considered its repercussions on your total loan balance? Well, if you wondered what increases your total loan balance, this is one of those major factors.
The longer the repayment period, the more interest the lender will charge on the loan. As such, a 10-year loan will cost more than a 5-year one.
While most federal loans will offer this option for longer periods, always be wary of it and choose a plan that won't cost you too much in the long run. Remember, while it will offer you a sense of relief on your monthly payment, the long-run loan balance might not be friendly to your finances at all.
5. Income-Driven Payments
These types of loan payments are just as their name goes – they depend on the borrower's income level. And they are common with federal student loans and other income and family-size-based loans. Here, the lender will set the minimum monthly payment amount quite low to ensure that the borrower can make a payment depending on their income.
However, they have their drawbacks. And the main one is increasing your total loan balance over time.
When you pay the minimum installment, you've probably not covered the required interest and principal balance payment. As such, interest capitalization will come into play, driving up your total loan balance.
Examples of these types of loans include:
As you take that loan, ensure that you are fully aware of the terms and conditions. Also, know how some of your actions might affect the loan balance and cost. This way, you don't end up with a personal or student loan balance that's hard to clear.
Best Ways to Lower your Total Loan Balance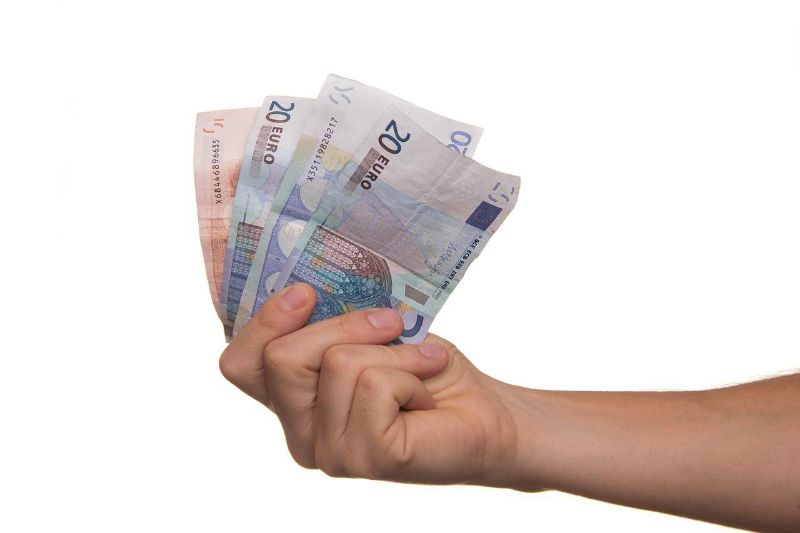 1. Make On-Time Payments
While sometimes it's hard to always make the payments on time, it's one of the best ways to avoid paying capitalized interest and penalties.
Making timely payments will also reflect positively on your credit score, meaning that you'll be able to take more loans if needed. So, after your loan's grace period, make sure you start those prompt repayments.
2. Make Sufficient Monthly Installments
Besides being prompt on your payments, ensure that your installment can cater to the interest and principal amount. This way, no interest will be accrued and added to your loan balance.
Remember, interest capitalization will affect your loan balance when you pay less.
3. Prioritize the Most Expensive and Must-Pay Loans
Generally, some loans are more expensive than others, and some you can't even run away from. That means, even if you apply for bankruptcy, they will still be there. So, when strategizing on how to clear your debts, start with these ones.
Mostly, student loans fall under this category, besides some personal loans and credit card debts. If you can clear such loans first, you'll be free from possible penalties due to late payments or even accrued interest.
See related: Can you Buy Money Order with Credit Card?
4. Source for a Lower Interest Rate
Higher interest rates are common sources of increased loan balances, especially in the long run. So, don't be in a hurry to take loans with excessive interest rates – unless it's an unavoidable emergency. Do your research well, and evaluate all the lenders at your disposal.
You can also consolidate some of the loans you have to get one bigger loan but with a lower interest rate. If you can move the interest even from 5% to 3%, it can really make a big difference.
5. Pay More in Installments
If you can pay more on your monthly repayments, it means you can clear your loan earlier. It also means that you are less likely to encounter capitalized interest or penalties. The faster you repay the loan, the better your credit score also gets.
FAQ
How can I reduce my total loan balance?
There are three simple ways; pay on time, don't default, and switch to lower interest rates.
Does a student loan balance incur capitalized interest?
Yes! If you stay for long without making necessary monthly payments, the accrued interest will be to the student loan balance and compounded.
Why does my loan keep rising despite making monthly payments?
This would mainly be due to making small monthly payments, delayed repayments, or a high-interest rate. All of these add to your loan's balance.
Related Resources