How much money should I save before buying a house? If this is a question you're grappling with, read on to find out.
Owning a home is everyone's dream. However, it's not always easy to acquire one due to cost limitations. And that's where a mortgage loan comes in.
But still, even with the mortgage, you need to have some money of your own. Remember, you need that downpayment. But how much exactly? How much money should I save before buying a house? Everyone seems to ask.
Well, financial experts argue that you should have at least 5 to 25% of the initial purchase price. Why? The higher the down payment, the better for you. Why? Because it will cover more expenses and help lower your interest rates.
Unfortunately, not everyone can afford to make a substantial down payment. So, if you cannot save up to 25% of the initial purchase, ensure that you at least have 5% of the price in savings.
Advantages of a Large Down Payment before Buying a House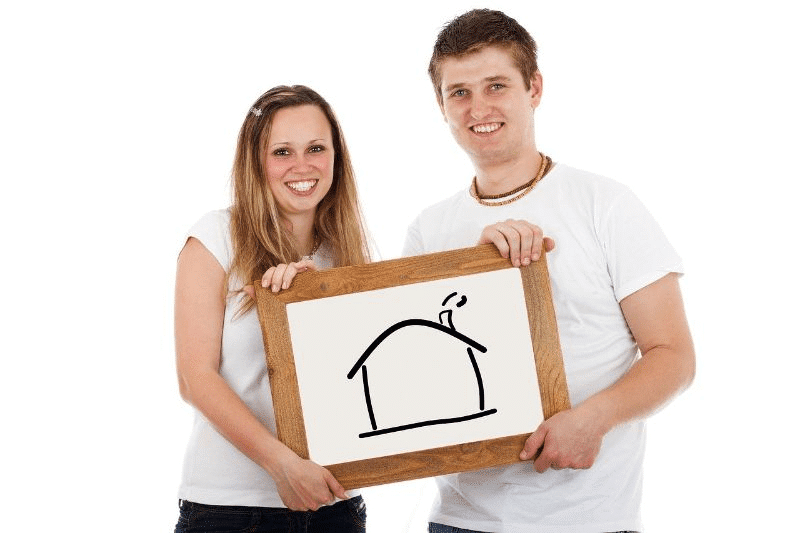 When we talk about a large down payment, it means that you can save more than 20% of the house purchase price. Here are some advantages that come with depositing more money for your house down payment:
1. Protect yourself Against Depreciation
With a large down payment, you are safe from depreciation. If the home's value goes down, you can be sure that you will not lose equity because you already have some money to shield you. The danger of a small down payment or none at all is that you are not protected from declines in the housing market.
2. Save Money on Private Mortgage Insurance
The lenders consider you a risky borrower when paying less than 20% of the initial house price. As such, they must protect themselves and ask you for private mortgage insurance to take care of the risk. And the premiums will automatically be higher.
However, larger down payments tend to make this better. The premiums will be lower. In essence, the size of the deposit determines the amount you pay as mortgage insurance premiums.
3. Low Monthly Mortgage Payments
The overall price will significantly reduce when you make a more significant initial payment on your house loan. This means that you are left with a smaller loan to finance.
With a smaller loan, you make small manageable monthly mortgage payments.
4. Negotiate better Interest Rates
You have the upper hand when negotiating interest rates with a down payment of 20% or above. Having a sizeable down payment and a good credit score is even better. This is a perfect combination since lenders see you as less risky, and you will likely get better rates.
Usually, lenders measure how risky a borrower is using the LTV ratio (loan-to-value ratio). And a larger down payment means your loan is less risky. As such, lenders are more willing to negotiate better terms with you, offering a lower interest rate for the loan.
5. It Teaches you how to Save and Budget
You certainly need to save to get that large amount for your downpayment. And, some of your spending habits need to change to achieve the amount you need.
For instance, you need to budget and only spend on essential items. This can be a great thing because it teaches you how to handle and manage your finances even in the future.
Disadvantages of a Large Down Payment before Buying a House
1. Saving Larger Amounts Take Time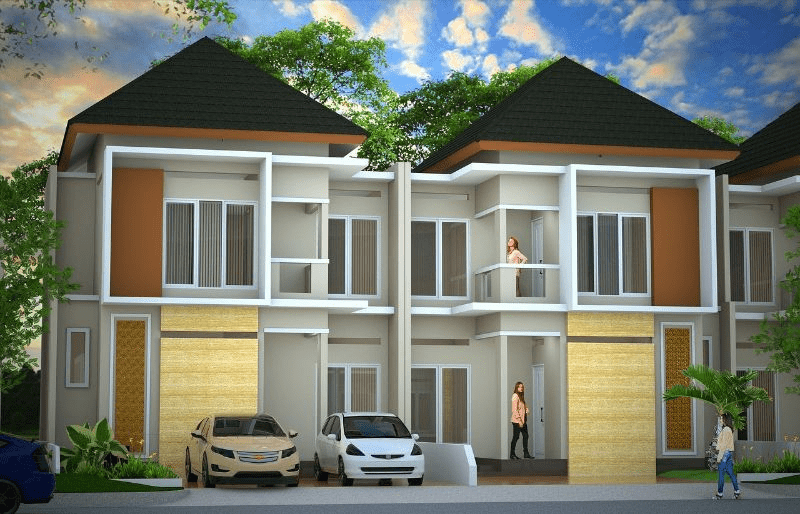 If you are not earning much, it might take a long time before you save enough money to make a substantial down payment. In the meantime, you might be required to continue paying rent for a little longer. Also, this might delay your home ownership plan even by years, something you might not be ready to do.
2. Other Areas of your Life Might Suffer
Buying a home is essential. But, it is not the only thing that you need to do. For example, you must put aside money for retirement and emergency funds.
Unfortunately, when you put a large amount of money into the house, other areas of your life might be neglected. You will have less money left for the emergency fund or the retirement plan.
3. It Takes a Long Time to see the Benefits
The benefits of making a large deposit on the house are long-term. In the short term, you will hardly see any benefits. In fact, you might see it as an unnecessary burden on your finances.
Advantages of Going Small
A small down payment can be as low as 3% of the house purchase. And there are instances when making a small initial deposit is perfectly fine.
Here are some advantages of making a small down payment for house purchases.
1. Make a Home Purchase Fast
With a small down payment, you do not have to wait years before buying a house. You can save for months or a few years and get enough money to pay at least 3% of the initial house purchase. If you are tired of renting and want to own a house as soon as possible, this is a good idea.
2. Put Money into other Important Ventures
Making a small house down payment does not necessarily mean that you do not have money. Sometimes you want to invest the money in other high-yield ventures that bring in income.
Let's face it; your home does not bring an income. So it is not wise to put all the savings you have into the purchase of a house. Investing might be a wiser way even to build more wealth.
See Related: Real Estate Investing for Dummies
Disadvantages of a Small Down Payment When Buying a House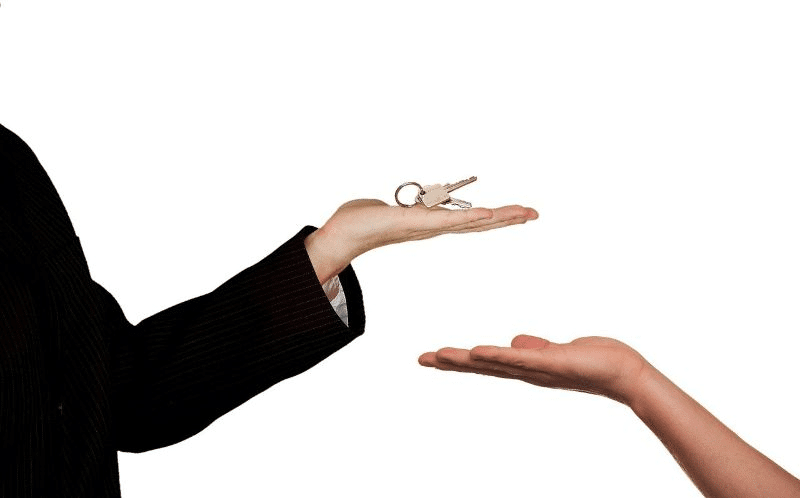 1. Interferes with your Home Equity
Home equity is the dream of every homeowner. Unfortunately, with a small down payment, you might not immediately realize the benefits of home equity.
In fact, you might lose some money if you decide to sell the house immediately. Home buyers who make a small initial down payment are advised to stay in the house for at least five years for their home equity to grow.
2. You have to Pay the Mortgage Insurance
If you make a small down payment, you are likely to incur additional costs in the form of mortgage insurance. Home buyers who pay a small down payment are considered risky borrowers by lenders. They must pay mortgage insurance to take care of the risk, so the overall cost of buying the home goes higher.
3. You Pay Higher Interest Rates
Interest rates are calculated based on your initial down payment and credit score. If you make a low initial deposit, you will likely pay a high-interest rate because the loan is considered riskier. The high-interest rates significantly impact your monthly mortgage payment.
4. High Monthly Repayment
With a low initial payment, your monthly payment will go up. Making high monthly payments can be draining, especially when you have to do it for a long time. Maintaining those high payments can be difficult when you have a disruption in your income.
See Related: What Increases your Total Loan Balance
How to Save Money when Buying a Home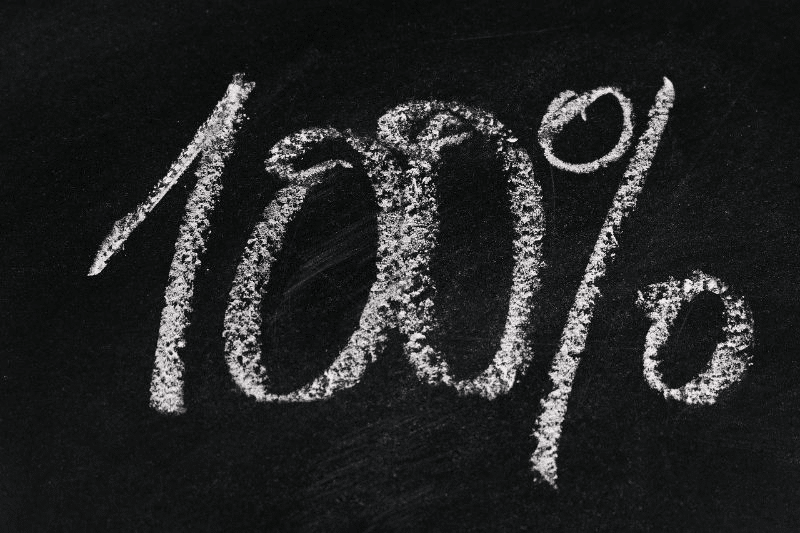 1. Set a Realistic Budget and Stick to It
Before you buy a home, it is essential to have a realistic budget. You need to know how much you will spend on the house and stick to it. Sticking to your budget is always the problem because you will likely see houses beyond your budget and be tempted to buy them.
If you want to know how much you can afford, some online calculators will help you with the calculations based on your income. With a realistic budget, you will not struggle to try to raise the down payment. You will also be able to make monthly payments without any problems.
2. Start Saving Early and Understand even the Closing Costs
Buying a house is not an emergency. You can always start saving early before you make a purchase.
Give yourself a few years for proper planning. A few costs are involved in buying a house, so you need to familiarize yourself with them to know how much money to save.
A down payment is the most substantial payment you must make when buying a house. Some lenders will allow you to buy a house without a down payment (zero-down mortgage). However, it is advisable to ensure that you have at least 5% of the initial amount.
You will also need to pay closing costs on the down payment. The closing cost is ideally 3 to 5% depending on the current market rates. They include appraisal fees, real estate transfer taxes, title insurance, etc.
Lastly, you need to have some moving costs because of relocating from one area to another. All these costs need to be planned for.
3. Start Repairing or Growing your Credit Score
A good credit score is always an added advantage when buying a home. With a good credit score, you can negotiate for better interest rates. Borrowers with good credit scores are seen as trustworthy to get better monthly payments.
If you know you will buy a house in the next few months or years, it is time to start repairing your credit to improve it. You can do various things to repair your credit, like paying bills on time and paying all your debt. Whether it's a student or credit card debt, not paying it on time damages your credit score.
See Related: How to Leverage Credit Cards to Build Wealth
4. Choose the Right Home Loan
There are a variety of home loans available in the market. Therefore, before making a purchase, make sure that you familiarize yourself with the available options.
Here are some home loan options that you might want to consider:
FHA loans – these are loans by the federal housing administration. They are flexible and accept a down payment of as low as 3%.
VA loans – if you are a military member or a former veteran, you can qualify for this loan. The department of veteran affairs guarantees the loan.
USDA loans – if you want to buy a rural home, you can take a loan from the department of agriculture. The best thing about this loan is that no down payment is required.
5. Know when to Buy your Home
It is essential to know the right time to buy a home. Experts argue that winter is the right time to buy a home. At this time, sellers are more willing to sell at lower prices. Few people are looking to buy a home at this time, so you have different options to choose from.
Summer is the worst time to buy a home as the prices and deals might not be favorable. You can also buy your home at the time when you are in a buyers' market as opposed to a sellers' market.
6. Find a Good Real Estate Agent
An excellent real estate agent can be quite beneficial when looking for a home. Finding an experienced agent with skills and experience in the type of home you are looking for is crucial. The agent will save you the stress of having to find a home.
All you need is to tell them your home needs, location, and even the budget. Since agents work with a network of sellers, it is easy for them to find something within your needs. If you are a busy person, you need someone who will do the searching so that you save time.
See Related: The Lazy Way to Invest in Real Estate
7. Hire a Lawyer
Hiring a lawyer is always a good idea when buying a home. Remember, when you buy a home, you enter into a contract.
Buying a home is a long-term commitment, and you need to know the type of contract you are entering. It is vital to get the services of a lawyer to help you break down the legal jargon.
The lawyer will read the contract on your behalf and facilitate the buying process. Before you sign any contract in the buying process, ensure that your lawyer affirms that you are doing the right thing. It will help you avoid costly mistakes.
See Related: Are Manufactured Homes a Good Investment?
8. Negotiate the Contract Terms
When buying a home, you will receive a contract containing all the home purchase details. The best thing is that you can always negotiate the contract terms to help you save money.
If you have a lawyer, they will help you negotiate the contract terms to get a better deal. Your goal as a home buyer should be to get the best deal possible to save cash. Most contract terms are negotiable, so do not be afraid to prioritize your interests.
9. Never Skip Home Inspection
Before you buy a home, make sure that you do a home inspection. It will cost you some money to do some inspection, but it is definitely worth it. A home inspection expert will help you ensure the home is in good condition.
They will check all the home areas and provide you with a report. If you are going to invest a substantial amount of money in a home purchase, you need to ensure that you get a good deal.
10. Property Taxes and Insurance can be Reviewed
Property taxes and insurance add to the final cost of the home. You are required to pay property taxes and insurance as separate fees.
Fortunately, the cost can constantly be reviewed downwards, so you do not spend much money. If your property fees are reduced, the lender will adjust, so you do not have to pay much.
11. Buy the Home in a Good Location
You will be surprised that buying a home in a good location can help you to save costs. For instance, avoid buying a home in areas likely to experience disasters such as floods. Buying a home in such areas requires you to pay high insurance costs, which is too expensive in the long run.
Also, if the home is in a good location, it will attract many buyers if you finally decide to sell.
See Related: Is Dallas a Good Place to Invest in Real Estate
12. Check out other Fees
When buying a home, there are other fees involved. You need to know all the fees involved to make a good decision. Sometimes, you might be required to pay additional fees, such as homeowners' association fees and extra loan-related fees.
These fees are not standard, and in some cases, they can be high. The only way to save money is to negotiate these fees or look for a way to avoid these fees.
FAQs
Should I pay a large down payment on a house?
While it's advisable to do so, it's not a must. The truth is the more you pay for your initial payment, the lesser the loan and interest rates. But, you can also find other ways to enjoy better terms even with a smaller deposit.
What is the ideal down payment for a house?
There's no definite answer, as the ideal down payment for a house depends on many factors, such as the type of loan you're applying for and your financial capability. However, experts recommend between 5 and 25% of the cost of the house.
Why should I pay a large down payment for a house?
First, you get to enjoy lower interest rates. Second, it allows you to build equity in your home faster. Third, it can help you avoid paying for private mortgage insurance (PMI).