Unless you come from a very wealthy family, getting rich seem impossible. However, all hope is not lost. You can still build wealth by being strategic and making smart financial decisions. Here are some tips on how to get rich quick:
Wealth is a great way to live a comfortable life or an abundance lifestyle without worrying about day-to-day expenses or financial struggles. It gives you more opportunities and freedom, and you can enjoy the finer things in life, such as travel and expensive dinners.
You can travel wherever and whenever you want. Spend time with loved ones. Donate freely to charity or causes that matter to you and invest in noble endeavors like education or healthcare research-the possibilities are endless!
While there are many reasons why people want to be rich, most stem from the same basic instinct: self-preservation. When you're wealthy, you can provide for your family and yourself, which is impossible if you don't have money.
But how can you build wealth? You can achieve wealth through many different avenues, including real estate investment, business startups, or earning passive income from investments. While becoming rich may not be as easy as it looks, there are a few key things you can do to start building wealth.
If you're looking for tips on becoming rich quickly, check these easy 25 tips to help you reach your financial goals faster. Let's get started:
How to Get Rich from Nothing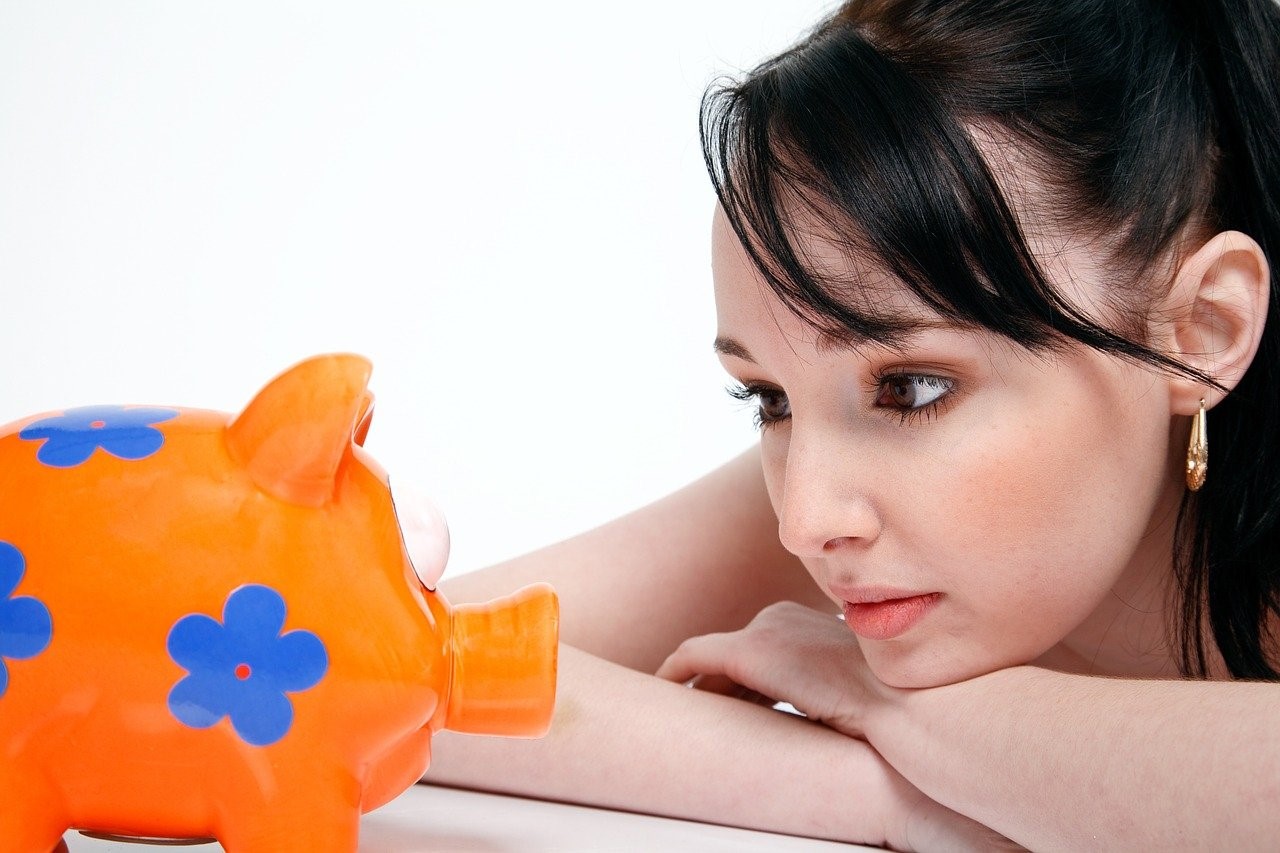 1. Develop the Right Money Mindset
This might sound cliché but making and keeping money starts in mind. You can get rich and stay rich with a positive money mindset. You can make money, save, and invest wisely with the right money mindset.
You can create a positive mindset by managing your emotions around money, developing good money habits, creating a budget, and being thankful for what you already have. It is also essential to eliminate toxic money habits such as overspending, impulse buying, and accumulating unnecessary debt.
2. Start Saving Early
Some people understand the importance of small savings steps. You can make more money through compound interest when you save money over a long period.
If you have a million-dollar goal, start by saving 10 dollars a day. It is the only way to reach your goals without feeling overwhelmed.
There is a popular misconception that only the wealthy can save. You do not have to wait until you get a better job or a pay increase. Create multiple savings accounts and put away money for the different financial goals you want.
3. Stay Away from Unnecessary Debt
Unnecessary debt can be a great hindrance when building wealth. Unfortunately, the debt culture is deeply ingrained in our lives and is becoming normalized.
Stay away from credit card debt because the interest payments are high. When you keep paying high-interest rates, you simply take away from the money you could have saved.
If you have unnecessary debt, look for a way to pay it so that you can start growing wealth. You can make small steps to repay your debt and still save some money in the process.
4. Hire a Financial Advisor
Hiring a financial advisor is an excellent way to grow your financial power. Many people have no idea how to grow wealth due to a lack of knowledge in personal finance.
A financial advisor will help you to achieve financial independence, and eventually, you can gain financial freedom. You need someone to walk with you to step by step so that you can save and invest wisely.
Financial advisors are experts in the field and will always guide you so that you do not make costly investment mistakes. They will also help you with all aspects of your finances, such as budgeting and even planning for retirement.
5. Start Budgeting
Budgeting is one of the best financial decisions you can make. Unfortunately, many people have negative views about budgeting. They think budgets are limiting and boring. Becoming rich is all about discipline, and a budget helps you to create all the focus you need to grow money.
A budget helps you to stay accountable and informed. You can know where your money is going so that you can understand your financial reality. If you are living beyond your means, a budget will help you to stay on track and manage your finances better.
6. Develop a Passive Income Stream
There is nothing as exciting as making money passively. You do not have to work daily to make money with a passive income. It is possible to earn even on days when you do not engage in an income-generating activity.
Several ways to make money passively, like investing in stocks or even putting money in a savings account, earn compound interest. No matter how little you make, being able to make money without working should be the dream of everyone. It is an excellent way to become rich fast because you are no longer trading your time for money.
7. Avoid Getting into Quick Riches Schemes
The desire to get rich fast can be dangerous. It is possible to get rich quickly, but ensure you have realistic standards.
Avoid investment options that claim that they will help you yield results in a short time. With get rich quick investment schemes, you are likely to lose money in the process because, most of the time, you end up getting scammed.
Instead of falling for scams and losing money, choosing only the investment options, you are confident in is advisable. Always carry out the needed research before investing.
How to Get Rich with a Normal Job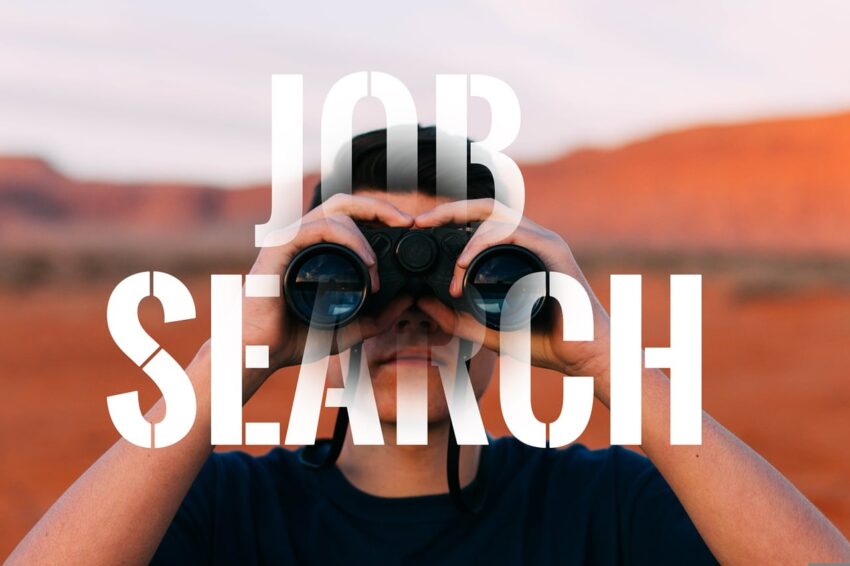 You do not have to get rich only through savings and budgeting. You can also get rich while in employment or through multiple income streams.
Some jobs will pay top dollar if you have the right skills. It is also possible to grow your money in other ways while still working a typical job. Here are some ways to get rich from a regular job:
8. Do a Part-time Side-Hustle
Side hustles are popular in the modern day. If you have a few hours left every day after your day job, you can start a side hustle to bring in more money. With the growth of the internet, we have online side hustles that can help you bring more money without leaving your house.
For instance, you can start an e-commerce website to sell items on the internet. You can also use other platforms like the Facebook marketplace to sell items to people in your area. A side hustle is a small business you do after your day job to help you grow wealth.
9. Get a Second Job
You can always get a second job if entrepreneurship is not your thing. The best thing is that you do not need new skills to get a second job. Working a few extra hours daily can help you earn more money.
Wealthy people understand the importance of multiple sources of income, and getting a second job is an excellent way to get an extra source of income. Your second job does not have to be something professional. You can do simple jobs like delivering pizza because they do not require special skills, and the hiring process is simple.
10. Negotiate for a Pay Increase
Sometimes all you need is to negotiate for a pay increase. Your current employer can give you a pay increase if you prove that you deserve it.
Show your employer why you should get a pay increase by offering something unique or extra services to the company or business. You can also upgrade your skills by becoming a registered professional. Registered professionals earn more because they are recognized members of the profession.
See related: How Many jobs are available in Real Estate Investments Trusts
11. Upgrade your Skills
Upgrading your skills can help you to earn more from a regular job. An excellent way to boost your skills is by returning to school or learning extra skills.
For instance, you can take a master's degree to help you advance your career, which will translate to more earnings. With the growth of the internet, you can also upgrade your skills by taking internet classes.
Most careers and day jobs can pay more if you upgrade your skills. The trick is to set yourself apart from other job seekers and employers by having a unique set of skills so that you can earn more.
How to Get Rich Off Stocks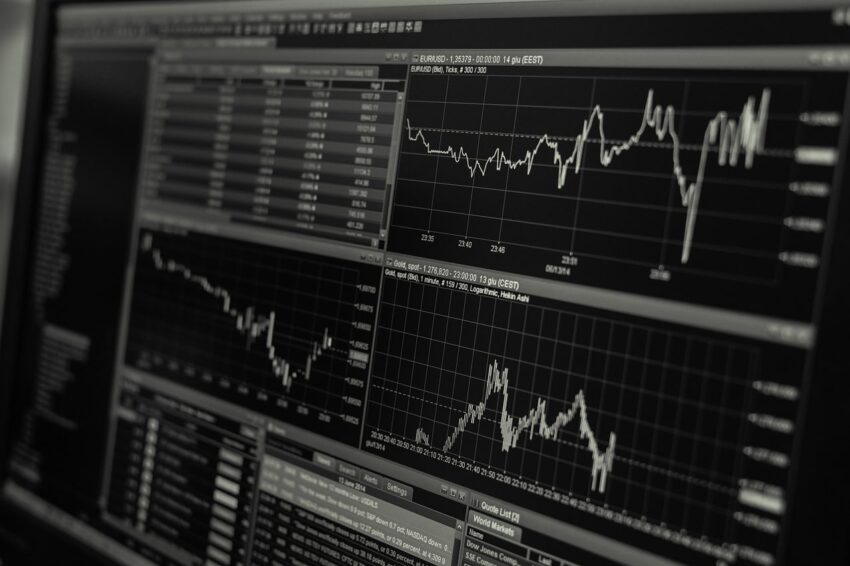 We have many millionaires who have gotten rich off stocks. Stock investment is not a unique way to get rich but a sure way to grow wealth. Here are some ways how to get rich off stocks:
12. Learn about the Stock Market
If you want to get rich off stocks, it is crucial to learn about the stock market. Do not be in a rush to put your money in the stock market without knowing the basics.
Fortunately, it is now possible to learn anything through the internet. You can take online courses to help you learn about the stock market, or you can hire a stock broker to help you navigate. You will avoid making costly mistakes with the proper knowledge about stock investment.
The best online brokers include:
TD Ameritrade
Ally Investment
Fidelity
Merill Edge
13. Diversify your Portfolio
You have probably heard that you should not put all our eggs in one basket. Every rich person knows the importance of managing risk. When it comes to investing in stock, this is the absolute truth. It is vital to make sure you diversify your portfolio by investing in different stocks.
At this point, you will need an investment expert to help you understand diversification. The best thing about diversification is that it allows you to minimize risk. If some of your stocks are not doing well, you can always make money from others.
14. Be a Long-term Investor
Investing in stock is not a get-rich-quick scheme. If you decide to invest in stocks, you need to do it for the long term. Make sure that you are ready to do it for years.
Being a long-term investor will help you make money and learn about stock investment. If you want to get rich through stocks, you have to go through a learning curve, and this can only be achieved when you commit to doing it in the long run. Long-term investors understand the importance of slow but steady investments.
See Related: Which Investment has the Least Liquidity: Best Illiquid Asset Options
15. Be a Rational, not Emotional Investor
Investment in stocks requires you to be rational. That is why you must learn how the stock market works before committing your money.
Being a rational investor means starting slow and investing only what you can afford to lose. You must remember that your investment can make a profit or a loss, so ensure you are ready for both outcomes.
If you are a rational investor, you will make investments that will help you grow slowly but steadily. A financial advisor will always help you stay focused when you start making emotional decisions.
How to Use Debt to Get Rich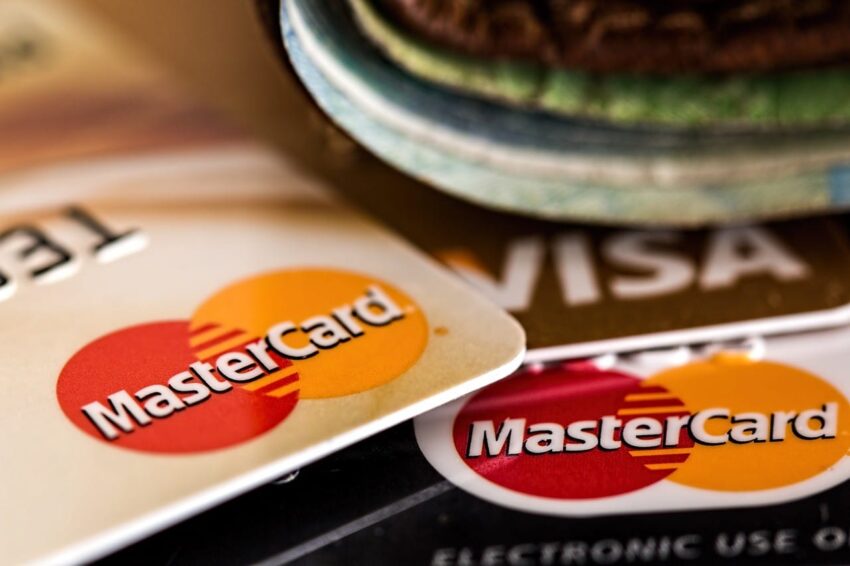 Debt is often demonized, but you can use debt to get rich. The trick is to learn how to differentiate between good and bad debt. Make sure you use a loan for income-generating activity every time you take a loan. You should use the money to help you to make more money. Here is how to use debt to get rich:
16. Use Debt to Get an Education
Debt in the form of a student loan is good debt and can help you to get rich. However, you have to be careful about the type of career that you want to take. Some occupations are not as rewarding so taking a student loan is not sometimes worth it.
If you want to get rich using student loans, study a career that will make you a top earner so that you can repay the debt quickly and make money from it. We have rewarding careers such as medicine, so taking a loan to study medicine is worth it. After graduating, you can make enough money to repay your debt and invest in getting rich.
17. Use Debt to Invest in Assets
Using debt to invest in assets that appreciate or generate income is a smart way to invest. One way you can use debt to invest in assets is by buying real estate. You can use debt to purchase commercial or residential real estate and rent it out.
Renting out the space is an excellent way to earn money and become rich using debt. You can use the rental income to pay your debt and make some extra money. Investing in assets like machinery is also an excellent way to invest in assets that help you make money. You can rent out the machinery and make money from it.
18. Use Debt to Grow your Business
You can get a business loan to grow your business if you are already in business. A business loan will help you to expand your business and become wealthy while doing it.
Taking a loan to start a new business is not advisable because the risk is always high. If you want to create a new business, you can use family money or your savings. With proper management and strategies, using debt to grow your business can help you to achieve wealth.
See Related: How to Leverage Credit Cards to Build Wealth
How to Get Rich from Real Estate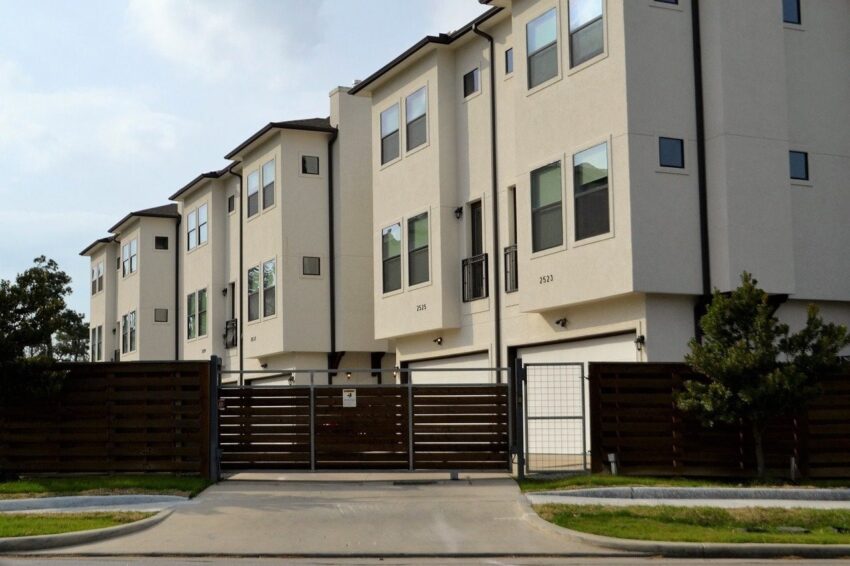 You can get rich from real estate, and many real estate millionaires already prove it. However, you need some money to start investing in real estate. Here are some ways how to get rich from real estate:
19. Invest in Raw Land
Raw and undeveloped land is affordable to buy. If you are starting in real estate investment, try raw land investment. Raw land appreciates over time, so you can buy it for speculative purposes and sell it for a high price.
Over time, doing this can help you grow your wealth and become rich. You can also invest in raw land and later lease it to farmers. Leasing land might not be as profitable as leasing developed property, but it is an excellent place to start.
See Related: Real Estate Investing for Dummies
20. House Flipping
House flipping can also be an excellent way to invest in real estate. With house flipping, you buy abandoned houses or houses that need repairs.
After buying these houses, your work is to upgrade and remodel them so that they become habitable. Later, you can sell these houses at a profit and make good money from flipping.
House flipping requires skills, so you must be strategic to make good money from your investment.
21. Rent your Extra Living Space
Many real estate investors start by renting out their living space. If you have extra bedrooms in your house or a basement that you are not using, you can rent them out.
With this investment, you do not need extra money since you own the property. Renting out the extra living space can help you repay your mortgage quickly and grow your real estate investment fast. It is easy to manage the property since you live in the same space.
22. Invest in Real Estate Trust Investment
You do not have to own real estate property. If you are looking for a passive way to invest in real estate, try the real estate trust investment. With this type of investment, you put your money in companies that manage real estate.
You take away the stress that comes with managing and owning a property. This is a long-term investment, but it can be gratifying in the long term.
See Related: Is Real Estate Investment Trusts a Good Career Path: Rewarding Jobs
How to Get Rich Without a College Degree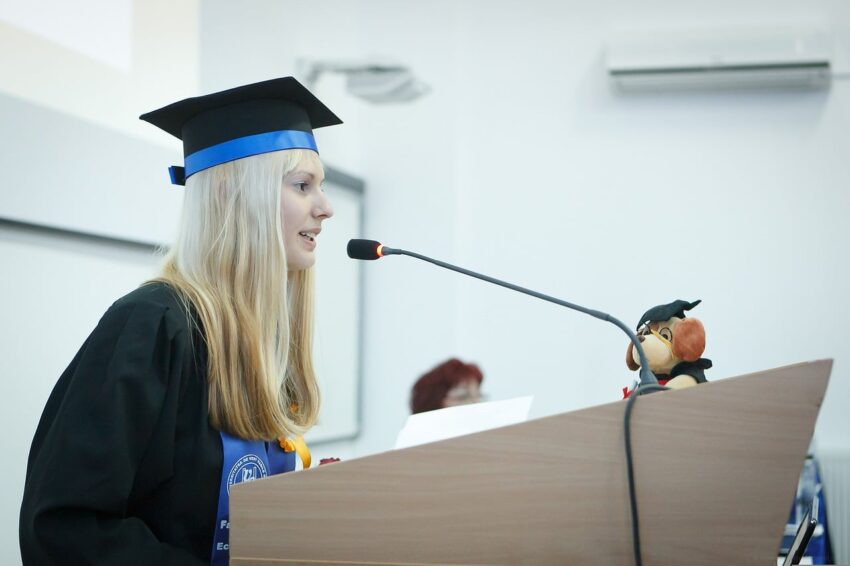 It is possible to get rich even without a college education. We have jobs, businesses, and investments that you can do to earn money. Here are some tips on how to get rich without college:
23. Discover and Monetize your Talent
If you discover and monetize your talent, you can make money without going to college. There are some high-paying talents like music, art, and acting.
Most rich musicians and actors do not have a college education. They discovered their talent and grew it to a point where they started earning good income from it. Start by finding what you are good at and sharpen your skills. Look for ways to gain from it and grow your revenue over time.
See Related: College Side Hustles for Students that need Flexible Work
24. Start a Business
You can make money and grow rich through business. When it comes to entrepreneurship and business, you do not need a college education. All you need is a viable business idea.
After implementing the business idea, you can start making profits from it. However, you need to know that there are risks that come with starting a business. You will also need patience because it takes time before your business can break even.
25. Learn from others
Sometimes you need to take a moment and learn from other successful people. If you are planning to grow money and get rich, you need to understand the habits of other millionaires.
Take time and determine what they do differently. You will realize that something sets them apart, which is why they can get rich. Most millionaires have multiple sources of income, a passive income, and also have learned how to manage risk. These are essential traits that everyone needs to grow and stay wealthy.
FAQ
How can a poor become rich?
There are a few things that you can do to become rich, including becoming an entrepreneur, starting your own business, or investing in property. You could eventually amass a sizeable fortune by regularly buying and selling real estate. 
Can I get rich without working?
Some common tips for becoming rich without working include setting up passive income streams such as rental properties or royalties from your intellectual property and saving aggressively using compound interest over time.
Can I get rich quickly doing online jobs?
While there are many online jobs that can be lucrative, it is important to remember that no job is guaranteed success. That said, if you have the right skills and know how to market yourself correctly, you could make some quick money doing online jobs.
Related Resources