Is Real Estate Investment Trusts a good career path? Should you pursue a degree associated with real estate investment trust? Let's find out:
It's common for folks that want to pursue a career in the finance industry to grapple with the question, "is real investment trusts a good career path." And one can see why this segment of Americans keeps growing. REITs are very dynamic investments.
The goal of the Real Estate Investment Trusts (REITs) is to invest in income-oriented properties. It's no wonder this has been a good career path for decades. Plus, it helps that you can come from any good career path and still grow your portfolio.
If you are interested in Real Estate Investment Trusts (REITs) career, this is the article to read. But first, I'll take you through what REITs are, their types, benefits, and the careers one can pursue in this industry.
See Related: How to Raise Money for Real Estate Investing
What are Real Estate Investment Trusts (REITs)?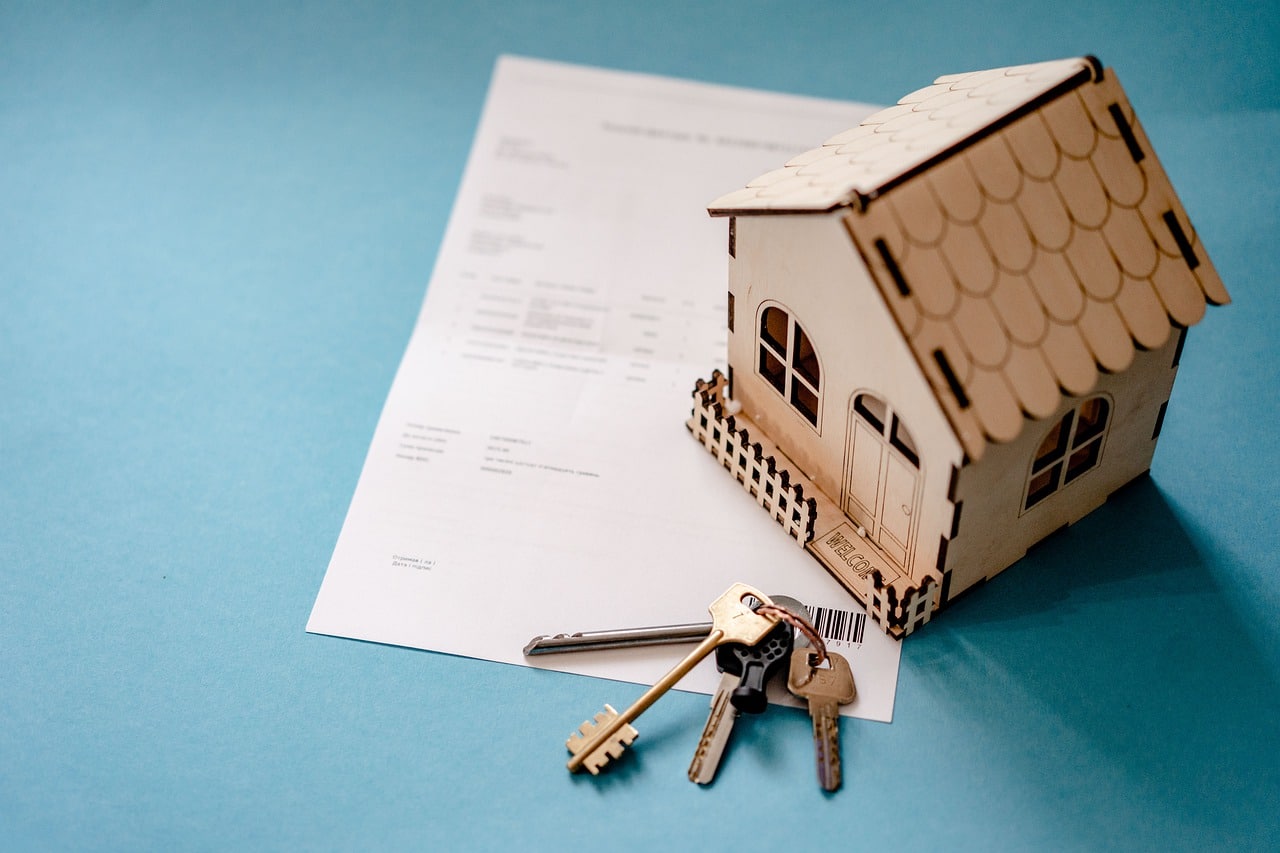 The first step to learning about Real Estate Investment Trusts' career path is defining REITs. These are companies financing, owning, and operating income-generating properties.
Real Estate Investment Trust borrows its model from mutual funds. The goal is to pool together capital from different real estate investors. That way, each investor can get dividends from the real estate investments. They don't purchase, finance or manage these real estate projects individually.
In 1960, Congress amended the Cigar Excise, which resulted in establishing Real Estate Investment Trusts. This provision allowed real estate investors to diversify their portfolios with shares with commercial properties.
Before the amendment, such investment opportunities were only open to the wealthy. However, with a Real Estate Investment Trust portfolio, real estate investors can access properties like apartment complexes, infrastructure, hotels, hospitals, and data centers.
Real Estate Investment Trusts are traded on various public stock exchanges. Here, real estate investors have the opportunity to purchase stocks during the trading sessions. As such, the Real Estate Investment Trusts are instruments easily converted to cash under substantial volume.
Each company that wants to become a Real Estate Investment Trust must abide by the tax laws. These provisions under the Internal Revenue Code(IRC) include a rule for the company to be a primary property owner that generates revenues for a long time. The revenues these properties generate are distributed to investors as dividends.
See Related: Which Investment has the Least Liquidity: Best Illiquid Assets
What are the Benefits of REITs?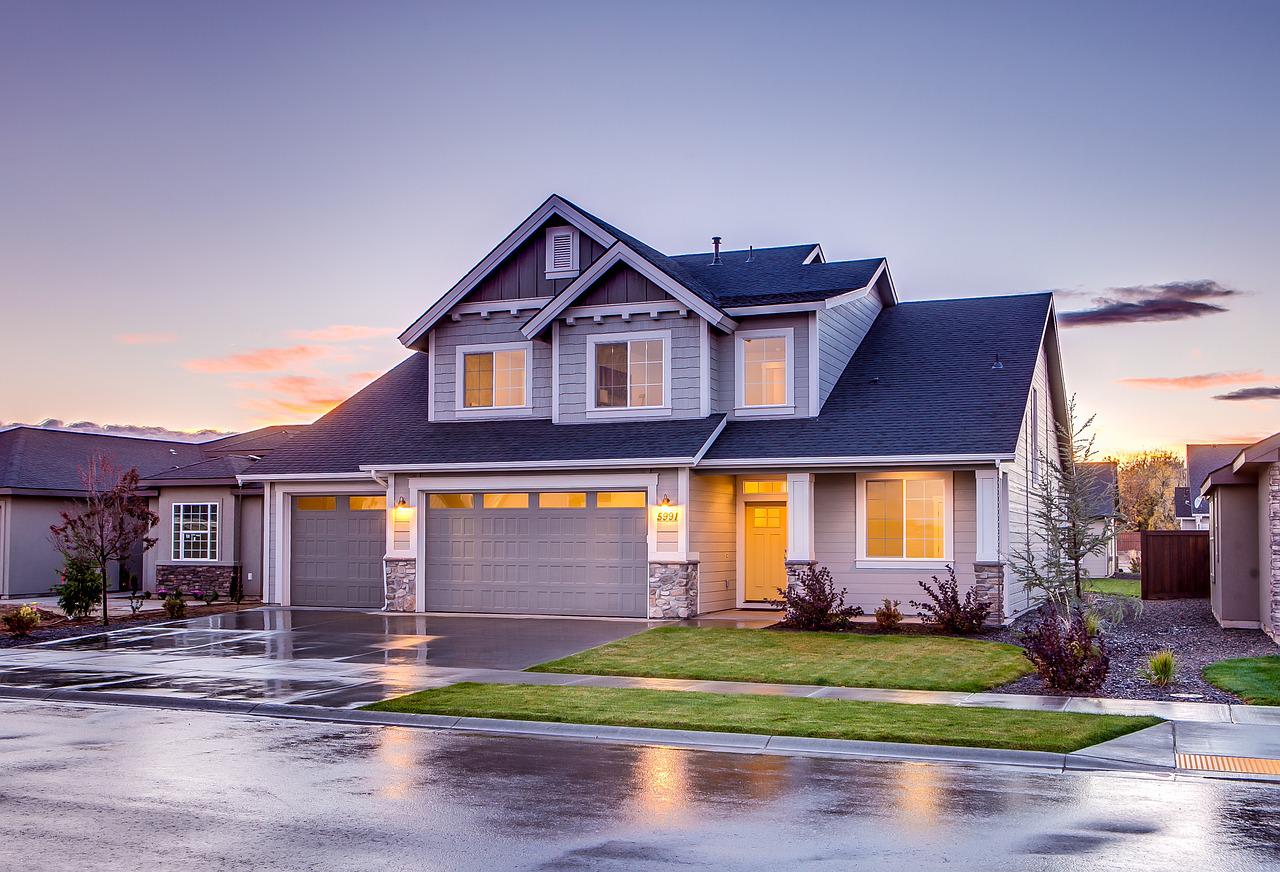 As you contemplate pursuing a REIT career, it's important to understand its benefits. At the top of the list is how easy it is to buy and sell Real Estate Investment Trusts. One is that the majority are available on the public stock exchange.
By pooling together and forming the Real Estate Investment Trust, there are better investment risk aversion and more stable cash flow. Plus, it's a huge plus to have real estate investing in an investment portfolio. This opens more room for diversification and income from dividends.
Finally, REITs can offer higher dividends than other forms of investments. But, it's worth noting that your dividends are taxable income. Still, you stand to get 90% or more dividends paid back to real estate investors by a REITs company.
Are there Different Types of Real Estate Investment Trusts?
There are different types of Real Estate Investment Trusts. These are divided into three, that is:
1. Mortgage Real Estate Investment Funds (REITs)
The main way mortgage REITs operate is by lending cash to owners and operators of real estate. This is done through loans and mortgages or by purchasing securities backed by mortgages. That way, the generation of earnings is primarily through net interest margin. This is the spread interest earned on mortgages and the amount it costs to fund each of these mortgages.
2. Equity Real Estate Investment Trusts (REITs)
These are the majority of Real Estate Investment Trusts are REITs. They are primary owners of income-generating real estate. For these, rents make up the direct revenue and do not resell the real estate properties. Equity REITs have the liberty to remit 100% of the rent to real estate investors who are part of the real estate investment fund.
3. Hybrid Real Estate Investment Trusts (REITs)
A combination of the Equity REITs and the Mortgage REITs lead to the Hybrid Real Estate Investment Trusts. Most REITs in the US follow this methodology with a focus on income-generating real estate properties. Some companies you may work for can follow the Hybrid REITs strategy.
Is Real Estate Investment Trusts a Good Career Path?
If you're looking to expand your investment portfolio and are considering a career path in REITs, you can explore different jobs.
However, a good education is key. Therefore, you should pursue real estate investment trusts. Several colleges and universities offer degrees in real estate where you can enroll and pursue a course in REITs. Alternatively, you can choose to pursue certificate courses to open your doors in real estate. Whichever route you go, ensure you acquire sound knowledge of the field.
Some specific programs to pursue include real estate accounting, commercial property design, commercial real estate property management, and brokerage services. These can help you in your Real Estate Investment Trusts career path.
Remember, the goal is to become a Real Estate Investment Trust agent that can attend well to investor needs. This includes an opportunity to own and gain Return on Investment (ROI) from quality real estate.
By pursuing the right courses in school, you stand a better chance of easily transitioning into a Real Estate Investment Trusts career path. There are specific degrees that are an excellent place to start like:
Finance
Real estate
Accounting
Statistics
See Related: Can F1 Students Invest in Stocks
Which Best Paying Jobs Are Available in REITs?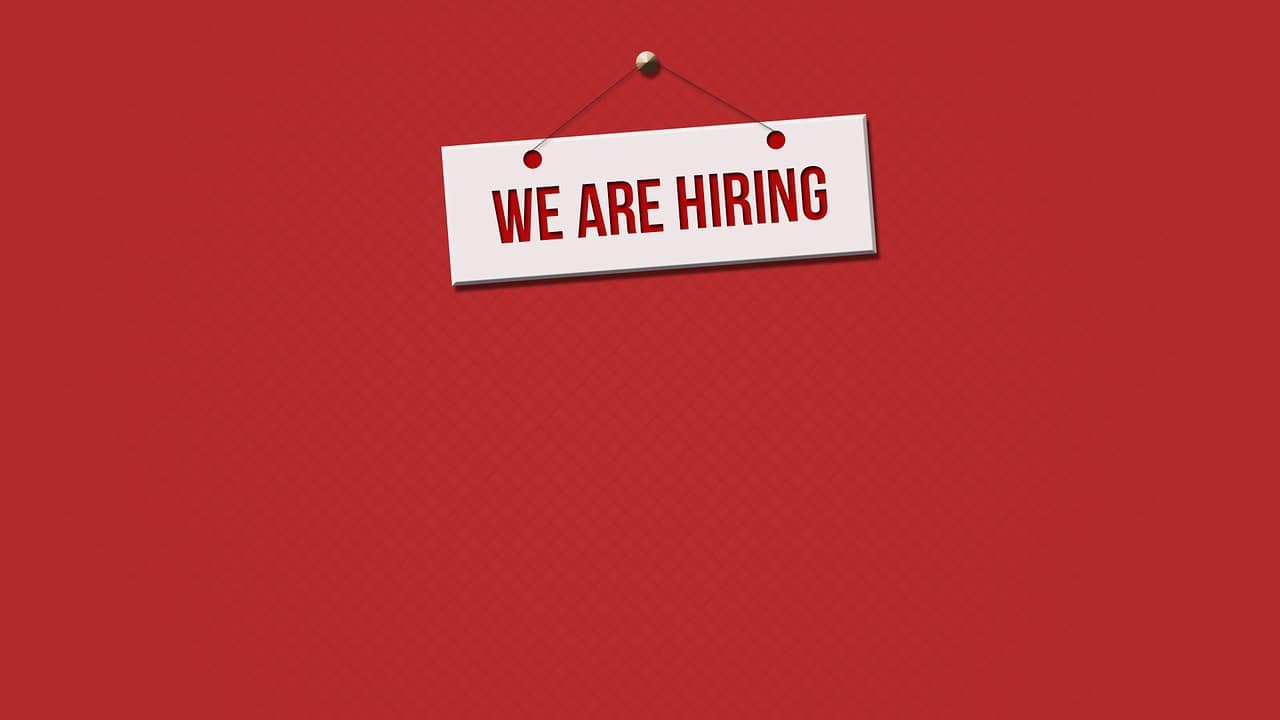 When you choose a career path in Real Estate Investment trusts, the next step is to know the available job opportunities. This is the best way to answer the question- Is Real Estate Investment Trust a good career path?
See Related: Best-Paying Jobs in Real Estate Investments Trusts
1. Asset Managers
There are some best-paying jobs under REITs. One of them is an asset manager.
Each Real Estate Investment Trusts' asset portfolio needs someone to oversee it. An asset manager's job is to check the portfolio's operations and financial performance.
When you want to become an asset manager, you have to grow into the position. Acquisition and property managers are the best people who stand a chance of venturing into asset management.
But, if you have the necessary skills for asset management, you can also venture into this good career path. Therefore, this is a good opportunity for finance, accounting, and acquisitions folks.
2. Property Managers
Another good career path in Real Estate Investment Trusts is property management. As a property manager, you are in charge of meeting and engaging with clients. Also, your role will involve selling and buying real estate properties while considering the current market price.
Certain skills are necessary for you to become a REIT property manager. These skills include:
Finance
Managerial skills
Customer relations
Sales and marketing
Problem-solving
3. Acquisition Analysts
Have you ever thought about becoming an acquisition analyst? This is another Real Estate Investment Trust career path you can pursue. The whole point of acquisition analysis is pinpointing new investment opportunities.
After locating good investment opportunities, you must compete in transactions at suitable timing. An acquisition analyst is a lucrative REIT job open to multiple degree holders. So, try it out if you have experience in capital markets, finance, business, or marketing.
4. Property Development Executives
As you ponder, "Is Real Estate Investment Trusts a good career path?" another good career path that comes to mind is property development executives.
You'll work for a real estate developer when you become a property development executive. They manage contractors and subcontractors as they collaborate on different projects. You need a college degree in specific fields with several key skills to hold this position.
For example, you need to have a degree in architecture, business, civil engineering, and urban planning are good qualifications. Also, you need other essential skills, including:
Organizational skills
Financial skills
Real estate marketing skills
5. Investor Relations
Are you good with people? How about becoming an investor relations manager? The role entails working with real estate investors under REITS to improve communications. You can work with a team to ensure all annual meetings are set.
Annual meetings for real estate investors are a good time to check yearly reports. You can earn a good living in this middle management position as someone working on investor relations.
6. Real Estate Property Appraiser
As you choose a Real Estate Investment Trusts career path, another excellent position is a real estate property appraiser. Your job will be to evaluate how much real estate is worth, whether residential or commercial.
Two major factors influence the value of a property. These are economic and current market factors. The position will involve keeping track of the different aspects to provide a definite value for a specific piece of real estate.
A real estate appraiser requires a special license to work in this position. The only way to get this license is by completing an appraiser course. Also, you must have a background in real estate investing. Other helpful fields include finance and economics.
7. Leasing Consultant
The real estate industry has numerous positions that you can select for your new career path. As a leasing consultant, you will be responsible for holding the customer's hand. The job entails guiding them through locating the right property that meets their needs and is within their budget.
If you are new to the Real Estate Investment Trusts field, a leasing consultant is a great place to start. It allows you to interact with folks in the larger real estate industry. Furthermore, you can sharpen your marketing skills as well.
You must have good customer relations skills in this position. Also, promotion and communication skills are necessary to thrive. Those who have worked in the hospitality industry or customer service can consider this position.
8. REITs Analysts
The analyst's role in the real estate industry is to keep an eye on the current real estate market trends. In Real Estate Investment Trusts, a REIT analyst will collaborate with others in the industry. This collaboration is essential when buying, selling, marketing, and financing real estate properties.
Once an analyst monitors, evaluates and provides useful information about the current real estate market and the specific property, it's easier to make an informed decision. Therefore, you must have a good foundation in finance and a keen eye for investment in real estate.
This position requires a bachelor's degree in real estate, economics, or finance. In addition, be knowledgeable in the wider real estate market, especially micro and macro-business trends. Good analytical, organizational, and research skills are the icing on the cake.
9. Real Estate Attorneys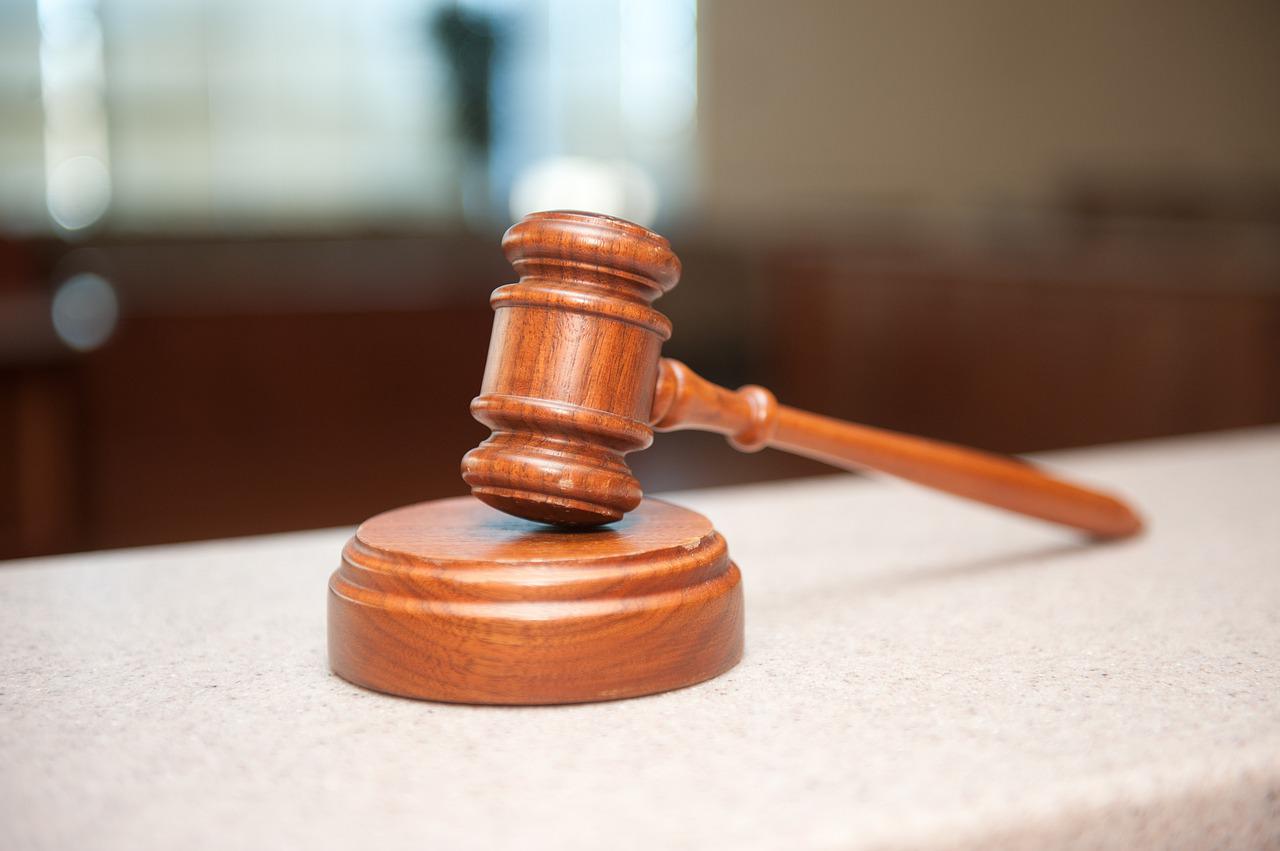 Another key player in Real Estate Investment Trusts is a good lawyer. Lawyers are necessary for real estate investment because they offer mediation between buyers and sellers. They also serve as a go-between for them and the REITs company.
Contract signing is one essential part of real estate investment. A real estate attorney will elaborate contracts for both parties and ensure everyone's needs are met. They also come in when legal issues involve contracts, transactions, or property ownership.
It's better to have an attorney present during issuing of the title deed or to handle transfers and paperwork. They also come in handy when tackling legal issues in the real estate industry.
10. Real Estate Investor
A real estate investor is what you want to be if high earnings are your goal. You can own quite lucrative property when you get real estate investing right. All you need to do is buy property in the form of real estate assets.
Once you have your own real estate properties, you add value and sell them at a higher price. It takes time to grow an impressive real estate portfolio. However, studying the market and learning when and where to invest is essential.
But note that it takes time to get worthwhile returns from real estate investment. As you grow, starting with real estate market research and smaller properties is essential. Still, this is another valuable Real Estate Investment Trusts career path you can consider.
FAQ
Do REITs perform better than stocks?
Generally speaking, REITs are considered a more stable form of investing than common stocks, as they typically have dividend payments that are not subject to stock market volatility.REITs tend to perform better during times of economic growth due to their exposure to real estate markets than common stocks.
However, there is always risk involved with any investment, and you should do your research before making a decision.
Do you have to be a professional investor to invest in REITs?
There is no need to be a professional investor to invest in REITs; you can do so through online platforms like exchanges or brokers. Just make sure that you carefully research each one before investing because there are many options out there with varying levels of risk and reward
Is it good to pursue a career in REITs?
Yes, pursuing a career in REITs can be a very rewarding experience. As the world continues to become increasingly urbanized, it is important for real estate investors to stay on top of the latest trends and developments. Working in the real estate industry gives you access to some of the best opportunities available.