Is consumer services a good career path? If that is the question you're grappling with, read on to learn the answer.
Choosing a career path is one of the most crucial decisions in life. And it's not always easy! Here's why.
Too many factors come into play when picking a career path. For instance, what's your passion, what are you good at, and what income level are you targeting? All these determine whether a specific job is ideal for you or not.
So, with so many career choices to pick from, is a consumer services a good career path? If you've asked yourself this question, you are not alone. And the answer varies depending on the angle you look at it.
If your target is a career that offers a wide spectrum of job opportunities, you are in the right lane. The consumer services industry is broad, and you can land a job in sectors like tourism, hotels, travel, retails, and more. The pay here is also not all that bad, but we will look at that later.
On the other hand, this career path is quite competitive, meaning you need the right skills to stand out and succeed.
But let's dive in and see if the consumer service sector makes a good career path.
What Does a Career in Consumer Services Entail?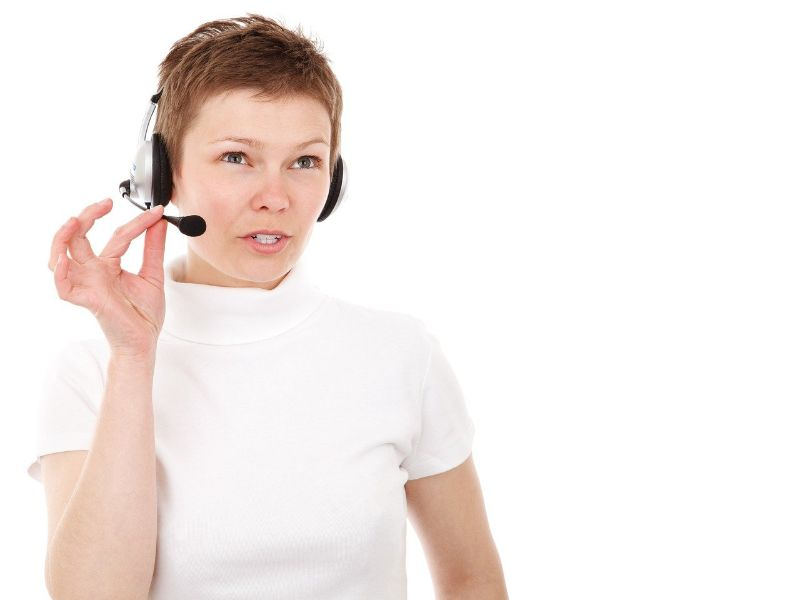 The first thing here is understanding what a consumer services career is. This way, you can better decide if you are really cut for it or not.
Generally, the consumer service industry is all about helping consumers relate to products and services. It involves the services offered to a customer before, during, and post-purchasing a service or a product. And it's the driving force of many businesses.
A consumer service job can include various tasks, from answering customer queries, meeting new and potential customers, and offering aftersale services to guarantee customer satisfaction. In essence, consumer services are the different day-to-day services that people need.
As such, since it involves dealing with people, customer service providers must exhibit high levels of people skills. These include communication skills, interpersonal skills, and problem-solving skills. Without these skills, leading a successful career in consumer services might be an uphill task.
The consumer services industry comprises companies offering products and services in various sectors such as health care, telecommunications, transport, entertainment, travel, etc.
And whether you work as a customer service representative, store person, or an aftersale agent, the focus is always on offering the best customer service experience.
Average Salary in the Consumer Services Industry
Besides passion, salary is another great determinant of a career choice. And the consumer service industry is not an exception. Everyone wants good pay. Right?
So, what is the average pay here?
The truth is that consumer service jobs do pay well. For instance, the average salary for customer service representatives in the United States is $36,265 annually. The pay range, according to Salary.com, is between $31,907 and $41,015 per year as of 2022.
This salary range will greatly vary based on various factors such as the individual's skills, education level, and experience. This way, you might all be customer service representatives but earn different salaries.
Take, for instance, those with higher education levels and more experience tend to earn more. The same applies to those with additional skills such as fluency in other languages or computer literacy.
Other than the individual's qualification, the company size, industry, and geographical location are other great determinants of how much you will take home.
Working for a big company in New York City will definitely pay more than working for a small business in Kansas. Also, some industries, such as health care and financial consumer services, pay better than others, such as retail customer service.
See related: $50000 a Year is How Much an Hour
Why is Consumer Services a Good Career Path?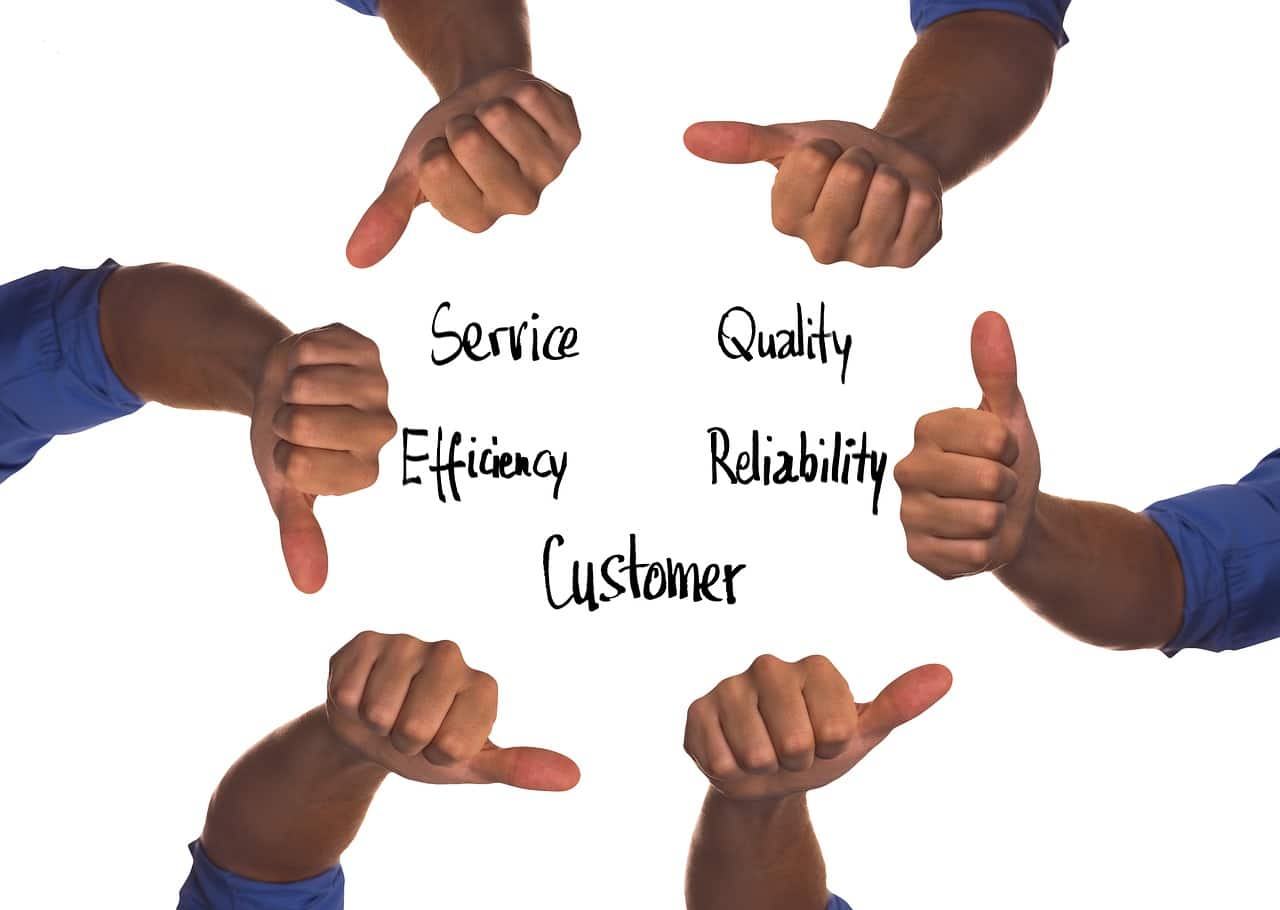 From the discussion above, it's evident that a career in consumer services is not only paying but also quite satisfying. And that's not all. There are other great reasons why you should consider this career path.
For example, this is the right job for you if you love working with people and helping them solve problems. Also, consumer services are the way to go if you are looking for a fast-paced and challenging environment.
Other factors that make this an ideal career path include:
1. It's a Booming Industry
The consumer service industry is growing at a fast pace. And this means that there are more job opportunities for those seeking to venture into this field.
The BLS (Bureau of Labor Statistics) shows that between 2010–2018, consumer finance and insurance employment grew by 12%. A growing industry means more opportunities and better income.
2. It's an Entry-Level Friendly Industry
You don't need extensive experience or many qualifications to get started in this industry. In most cases, you only need a high school diploma and great customer service skills.
3. There are many Career Progression Opportunities
Unlike some industries where you have to wait years to get a promotion, the consumer service industry provides plenty of room for career growth.
You can quickly move up the corporate ladder if you work hard and exhibit the right skills. And as we all know, better pay, and other great benefits come with more responsibilities.
4. Highly Flexible and Less Stressful
The consumer service industry is quite flexible. You can work from home or freelance and still earn a good income. And if you are looking for a less stressful job. All these factors make consumer services a good career path worth considering.
Requirement for Consumer Service Jobs
Now that you know all the great reasons you should consider a career in consumer services, what about the requirements and qualifications? What do you require to get a job in this industry?
Well, just like any other industry, there are certain skills and qualifications you need to have before venturing into this field. They include:
1. Education Qualifications
The good thing about the consumer service industry is that you might not need a college degree to get started. A high school diploma, a GED, or an equivalent is enough.
However, if you want to progress in your career and earn more money, you should consider taking some courses or pursuing a degree in business administration or customer service.
Some top colleges that offer such programs include Harvard University, Stanford University, and the Massachusetts Institute of Technology (MIT).
2. Skills Required
In addition to formal education qualifications, there are certain skills you need to have before working in this industry. They include:
Excellent communication skills: This is one of the most important requirements for any job, especially for consumer service jobs. You need to communicate effectively with customers in person or over the phone.
Patience is another important skill you need to have when working in consumer services. You will often deal with angry and frustrated customers and must be patient enough to handle them appropriately.
Good problem-solving skills: As a consumer service representative, you will often be required to solve customer problems. Therefore, it's important that you have good problem-solving skills.
Working well under pressure is essential for any consumer service job. The nature of this job can be quite stressful at times, and you need to be able to work well under pressure.
Top Consumer Services Jobs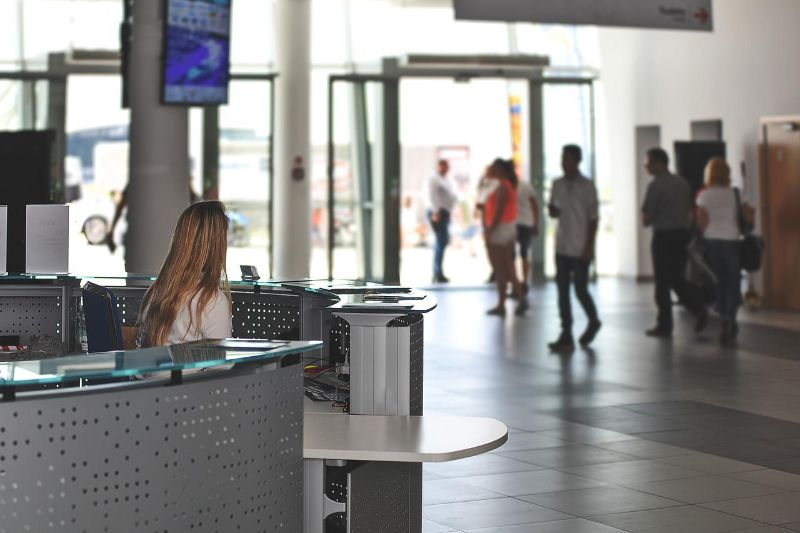 Consumer services is certainly a good career path. No doubt about that!
However, the satisfactory level might depend on the type of consumer service job you choose.
Here are some of the most popular consumer services jobs you can consider:
1. Customer Service Representative
This is the most common consumer service job. As a customer service representative, your job will be to handle customer inquiries and complaints.
You will also be responsible for providing information about products and services. The job might require you to work in a call center, online, or even at a retail store. The average salary here is $36,265 per year, and all you need is a GED or high school diploma to start.
See related: $25 an Hour is How Much a Year
2. Insurance Agents
If you want to make good money, being an insurance agent is one sure way to do so. While it might not be an easy job, it can be lucrative.
The average salary for an insurance agent is 69,340 per year, according to 2021 reports. This is certainly a decent wage, considering that some companies will even have more commissions and bonuses on top of this. As such, your total income is not fixed and is usually based on performance.
Insurance agents have some of the most flexible schedules to make it even sweeter. This way, they have more time to do other things or spend with their families.
You will need at least a high school diploma or equivalent to get this job, although some companies might require a college education. You will also have to take some licensing exams before you can practice.
3. Airline and Travel Agents
This is another great job in this industry if you love to travel. As an airline or travel agent, your job is to help customers with their travel needs, such as booking flights and making reservations. You will also be responsible for providing information about various destinations.
The average salary for this job is $40,413 per year, which is not bad at all! The total pay might also include commissions, cash bonuses, profit sharing, and tips.
All you need to apply for such a job is to be over 18 years old, have a driver's license, and possess either a high school diploma or GED.
4. Chief Financial Officer
If you have the right experience and level of education, this is one of the most lucrative jobs in this industry.
A chief financial officer is responsible for the financial planning of a company. This includes preparing budgets, overseeing investments, and managing cash flow. They might also be involved in hiring and reviewing the performance of staff in the finance department.
And regarding remuneration, the average salary for this job is an impressive $393,377 yearly! However, this is not an easy job to come by. Many companies that wish to hire a CFO require a degree in the relevant field and extensive experience in finance, management, accounting, or all.
Most CFOs usually hold other higher management roles in a company before this role.
See Related: How Free Financial Planning Software Made me a Better Saver
5. Hedge Fund Manager
This is undoubtedly among the best-paying jobs in the customer service industry. With an average annual salary of $136,723, it's easy to see why. Also, don't forget that this might rise due to commissions and bonuses.
A hedge fund manager is responsible for making investment decisions for a hedge fund. This includes deciding which stocks to buy or sell and even when to do so.
Hedge fund managers are usually very experienced and qualified individuals. Many of them have degrees in economics, finance, or accounting. Plus, experience is a must-have requirement for this job.
If your goal is to make some serious money in this industry, becoming a hedge fund manager is certainly one way to do it!
See related: How to Make Money as an Attractive Female
Best Companies in the Consumer Services Sector
If you want to become a consumer service professional, here are the best companies to send your application:
1. Delta Airlines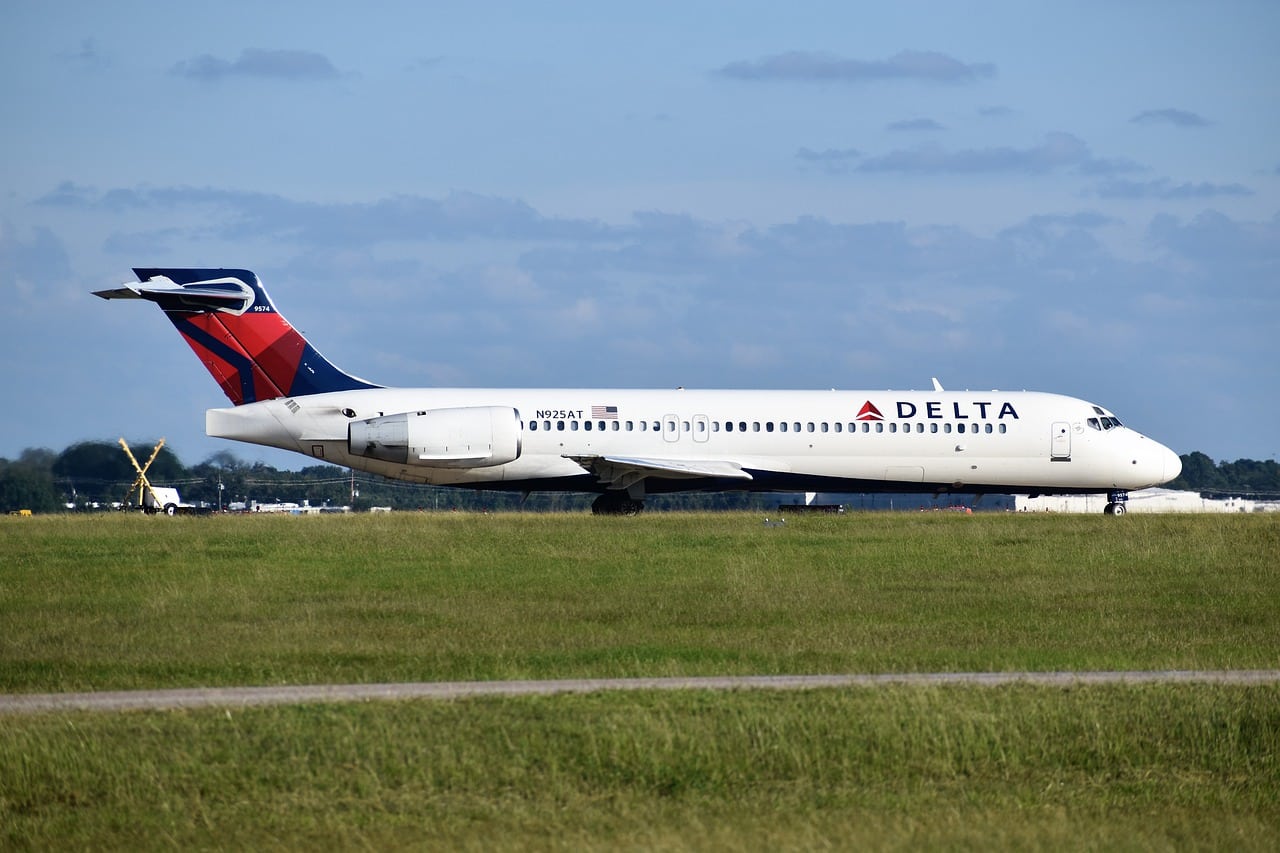 Being one of the biggest airlines in the world, this is certainly a great place to work. The company offers a competitive salary and benefits package, giving you excellent opportunities to grow your career.
Delta Airlines is headquartered in Atlanta, Georgia, and employs over 80,000 people. Employee satisfaction here is relatively high, and it's a great place to make some good money.
2. Airbnb
This is a great company to work for if you're looking for a fast-paced and dynamic environment. The company is headquartered in San Francisco, California, and employs over 2000 people.
If you're passionate about travel and customer service, Airbnb is an excellent company to work for. It offers decent pay and benefits, and employees can access some pretty amazing perks (like free travel).
If you've ever used pet care services, you probably know about Rover.com. It is a website and app that connects dog owners with dog sitters. Rover.com is headquartered in Seattle, Washington, and employs over 500 people.
This is a great place to work if you're an animal lover. And the best part? You get to set your own hours and rates.
So, this is ideal for those looking for a flexible job in the consumer services sector. And, it's easy and can pay really well.
4. Apple. Inc
When it comes to customer service, Apple leads the way. The company is known for its world-class customer service, and it's no surprise that they offer great pay and benefits to its employees.
Apple Inc. is headquartered in Cupertino, California, and employs over 130,000 people. Apple is the place for you if you're looking for a stable job with excellent career growth potential.
FAQ
Is consumer services a good career path?
Yes! However, you can take many different paths in the consumer services industry, and each has its own set of pros and cons.
Some roles, like being a hedge fund manager, offer high salaries but are very competitive to get into. Others, like consumer service representatives, are not as good paying, but the jobs are readily available.
Do consumer services jobs pay well?
It depends on the specific job you're looking at. Some jobs, like being a CFO, can pay quite well. Others, like air travel agents, might offer moderate pay, although $40,413 per year is still decent.
Must you have a graduate degree before applying for customer service jobs?
No, you do not. However, some roles might require specific qualifications or experience. It really varies depending on the job. For some, a high school diploma or a GED is enough. But for the higher rank jobs, that degree is necessary.
Related Resources