Everyone is trying to make money. And, it's not easy! However, today we look at a better solution. We will learn how to make money work for you. This way, your money does the donkey work, and you reap the benefits.
How to Make Money Work for You
It's no secret that making money is one of the essential things in life. No one can deny that having financial security is key to leading a healthy and fulfilling life.
You might be doing your best to make ends meet, but your earnings start to dwindle when unforeseen expenses and emergencies pop up. Rather than feeling helpless and caged by your circumstances, there are ways you can put your money to work for you and get extra income.
The fact is it's not always easy to make money work for you. We understand that it can be hard to know where to start, especially with so many options available.
But, no need to worry. In this piece, we'll share proven tips on how to make money work for you.
What Does It Mean to Make Your Money Work for You?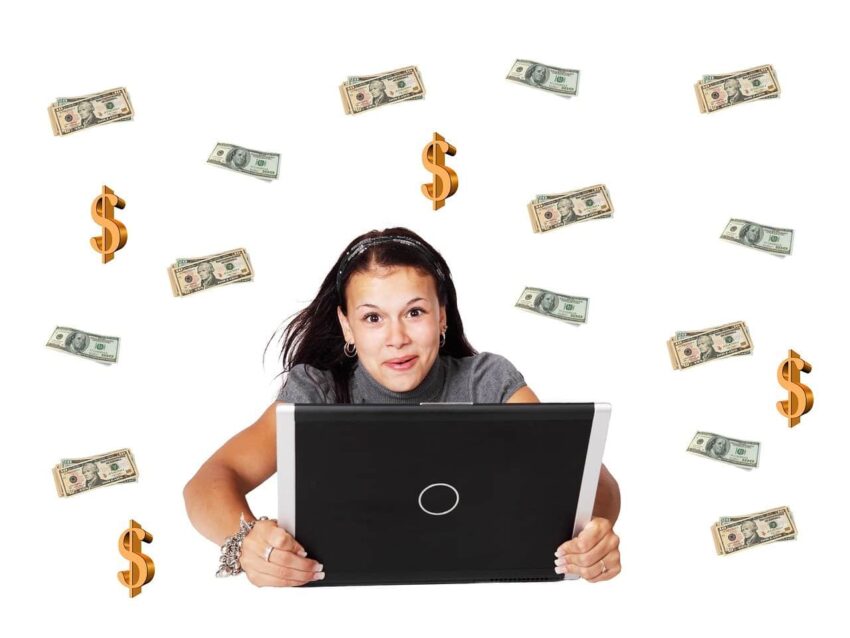 The term "make your money work for you" is a slogan implying that people do not have to work so hard to make money. The idea is that with the right financial plan, one can make money work for them by automating their investments and spending less than they earn.
Without further ado, here is how to make money work for you.
7 Ways to Make Your Money Work for You in 2022
1. Invest in the Stock Market
Investing in the stock market is one of the best ways to make money work for you. You can buy and sell stocks to make money.
Fortunately, with so many incredible trading platforms in the market, all you need is to identify the right one. From there, these platforms do the hard work for you.
Some of the best online brokers for stock trading include:
Robinhood – Charges no-fee trading on stocks

Fidelity Investments – Best for beginner investors

TD Ameritrade – Great choice for investors of all abilities

Charles Schwab – Best broker overall for 'buy and hold' investors

Merrill Edge – Full-service broker with high-quality tools for traders

E-trade – Solid option for all types of investors from expert to novice, and passive to active

Interactive Brokers – Best for professionals and active investors
If you're a beginner, investing in the stock market is not easy. You need to understand the market and its trends before you start making substantial amounts of money. But, once you master the best practices, you can easily make money in the stock market.
2. Invest in Real Estates and Real Estate Platforms
There are multiple ways to invest in real estate, and they all have their advantages and disadvantages. Investing in real estate is among the way to create wealth passively. And, like in the stock market, this industry also has great platforms that make it easy for you to achieve your investment goals.
Even better, with the numerous crowdfunding sites, you don't need a million dollars to start investing. Some sites will allow you to make investments of as low as $500.
Some of the best real estate crowdfunding sites include:
Investing in real estate is not a one-time thing. You need to keep investing as time goes by, to make good money. Buying real estate can be a very profitable investment, and it allows you to make a profit even while you sleep.
3. Invest in REITs
Real estate investment trusts are an excellent way to make money work for you. REITs own and operate commercial real estate and make investments in income-producing properties. As a result, REITs are usually among the best-performing asset classes over time.
REITs invest in real estate and provide dividends to investors, usually reinvested into new properties. They also offer substantial tax benefits, which can help you reduce your taxable income. And, they are excellent sources of passive income.
4. Deposit Money into a High Yield Savings Account
Many people are unaware of the benefits of a high yield savings account. This type of account gives you a higher interest rate than the average savings account, but you need to be careful when making deposits.
A high-yield savings account has rules to adhere to. For example, you can withdraw or transfer cash (check, electronic, or wire) only six times a month. Otherwise, you will be penalized or risk account closure if you exceed that number.
See related: How To Make Passive Income From Land
5. Save in a Certificate of Deposit
Certificate of Deposits (CDs) has become a popular way to save money. CDs are similar to savings, but with a few key differences. The interest rate is higher, and they have different requirements.
CDs are considered one of the safest saving options. Generally, they are insured up to $250,000 if bought through a federally insured bank.
Consider investing in a CD ladder. A CD ladder is a way to invest in multiple CDs at different banks and with different maturities. You can invest in CDs that mature in a few months or several years.
6. Invest in Retirement Accounts
Investing in retirement accounts is an excellent option. Firstly, these accounts provide tax-deferred growth and can be an effective way to save for your future needs.
In addition, most retirement accounts offer the option to take a loan against your account balance. This allows you to take advantage of your tax-deferred growth without incurring a penalty or interest charges.
7. Invest in Bonds
Bonds are low-risk investments and can provide steady returns. Bonds are typically a type of debt security that investors purchase with a fixed interest rate. There are many different types of bonds and many different ways to invest in them.
Bond prices are set at regular intervals based on the value of the bond and its maturity date. This is why they are often referred to as fixed-income securities.
Bonds are a way to invest money for a specific period and get paid back with interest. The term of a bond varies widely from one bond to another, but most have maturities ranging between 20 years to 30 years.
Related Resources
32 Best Passive Income Ideas for 2021
Real Estate Investing for Dummies
9 Best paying Jobs in Real Investments Trusts