Gasoline is expensive, and it's not always easy to get your hands on a free fill-up. Fortunately, there are several best ways to get free gas. Here are easy 30 ways to follow.
How to Get Free Gas
More than three-quarters of households in the US have at least one car. In 2021, the United States consumed over 134.83 billion gallons of gasoline.
It costs a lot to fill up your tank. Many people across the globe are still grappling with the aftermath of the global oil price hike of late due to the ongoing conflict.
But while oil prices are gradually rising, there are still ways to get oil without breaking the bank or even for free, regardless of what type of vehicle you drive. From signing up for a loyalty rewards program, using public transportation, to looking for coupons and discounts online, you can rack up some points for free fuel.
But each method has its own set of rules and restrictions. Some provide incentives for customers who switch to their brand, while others offer discounts of up to 50% off regular prices if you use their services. To find out the one that best suit your needs, read on, and start saving money on your next fill-up.
30 Legit Ways to Get Free Gas USA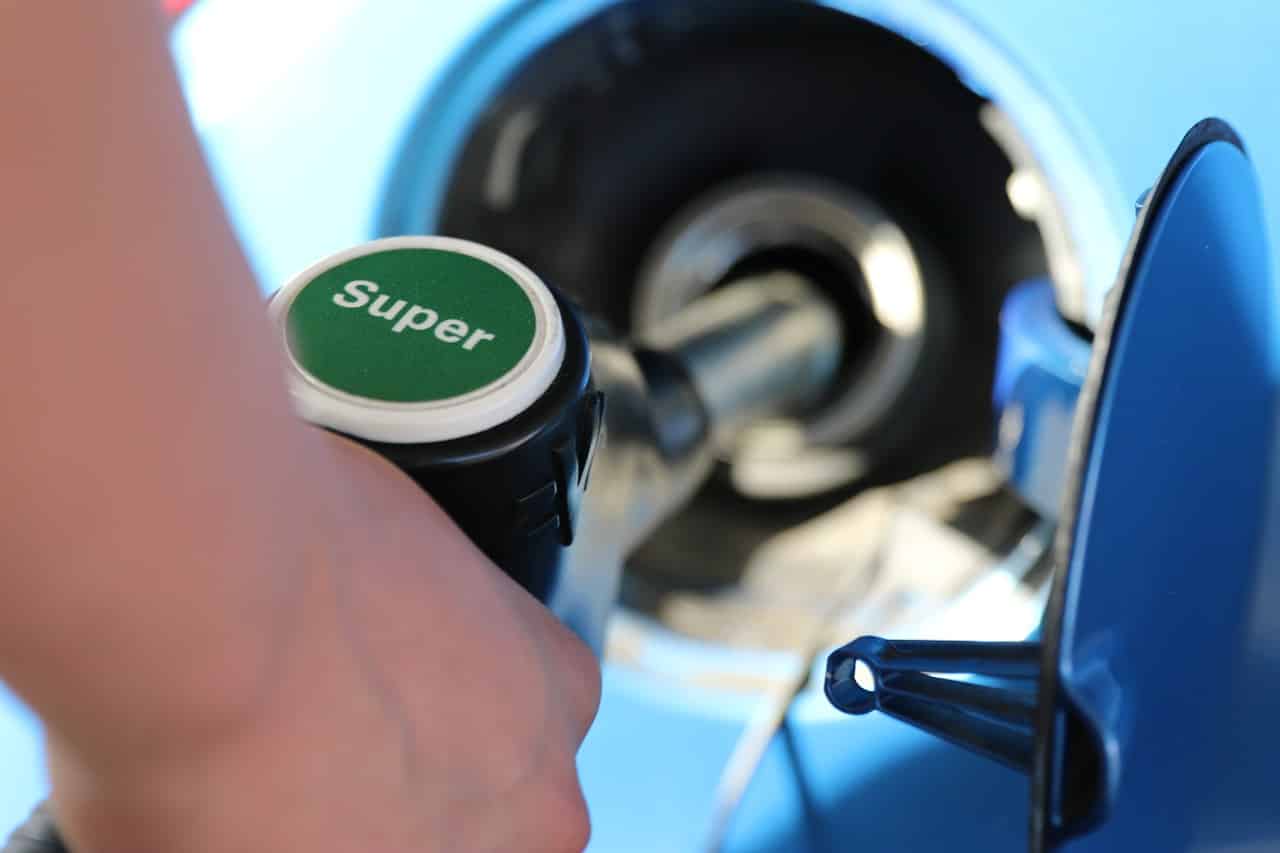 There are a few ways to get free gas for your motor needs. We've compiled a "list of 30 best ways to do so. They include:
1. Earn Free Gas Cards from Cash Back Platforms
Many people are unaware that they can make money online and accumulate free gift cards to buy gas by doing simple tasks online. Numerous platforms offer a variety of rewards, including gift cards that you can redeem at a variety of retailers, including gas stations.
Some of the legit cashback sites include:
You can earn cashback on these platforms by completing a few simple tasks. Doing these tasks takes only a few minutes, and you can do them online from anywhere and at any time. The tasks include:
Signing up
Taking surveys for money
Filling forms
Submitting emails
Watching videos online
Browsing the internet
Shopping online
Using their browser to find deals
See Related:8 Ways to Convert Gift Cards to Cash
2. Consider Advertising on your Car
Placing an ad on your car is an excellent free gas hack. Numerous companies pay to advertise them on your vehicle.
Avoid falling for scammers when picking a company to exchange free gas and ads. If a company asks for any upfront fee, be sure first to confirm if it's legit.
Carvertise and Free Gas Help are some of the best companies available. These platforms have specific terms and conditions.
These companies let you pick the type of ad you'd be comfortable driving around with, including placing door magnets or having your car wrapped with ads. You earn monthly gas cards for local gas stations as you drive around with the advertisement on your vehicle. A full car wrap can fetch up to $200 per month in free gas cards.
To qualify for such a program, some conditions include:
Drive around 1000 miles every month to be eligible for the monthly compensation,
The car should be in good condition
Have good driving records and have valid auto insurance
3. Check Free Gas USA
Founded in 2018, Free Gas USA's mission was to offer gasoline grant assistance to low-income families in the US during the height of the Great Recession.
Presently, Free Gas USA offers monthly grants that vary in value ranging between $50 to $1200 or more. This non-profit organization pre-qualify candidates based on their needs, circumstances, income level, and grants funds availability. The recipients get coded gas cards that they use at the gas pump to fill their tanks.
If you'd love to get these free gas cards, check Free Gas USA and know whether you're eligible. Then fill out a downloadable grant application and pay a $5 application required when submitting for the grant. You must be above 18 years. And every household cannot submit more than one application.
How to Get Free Gas with No Money on Debit Card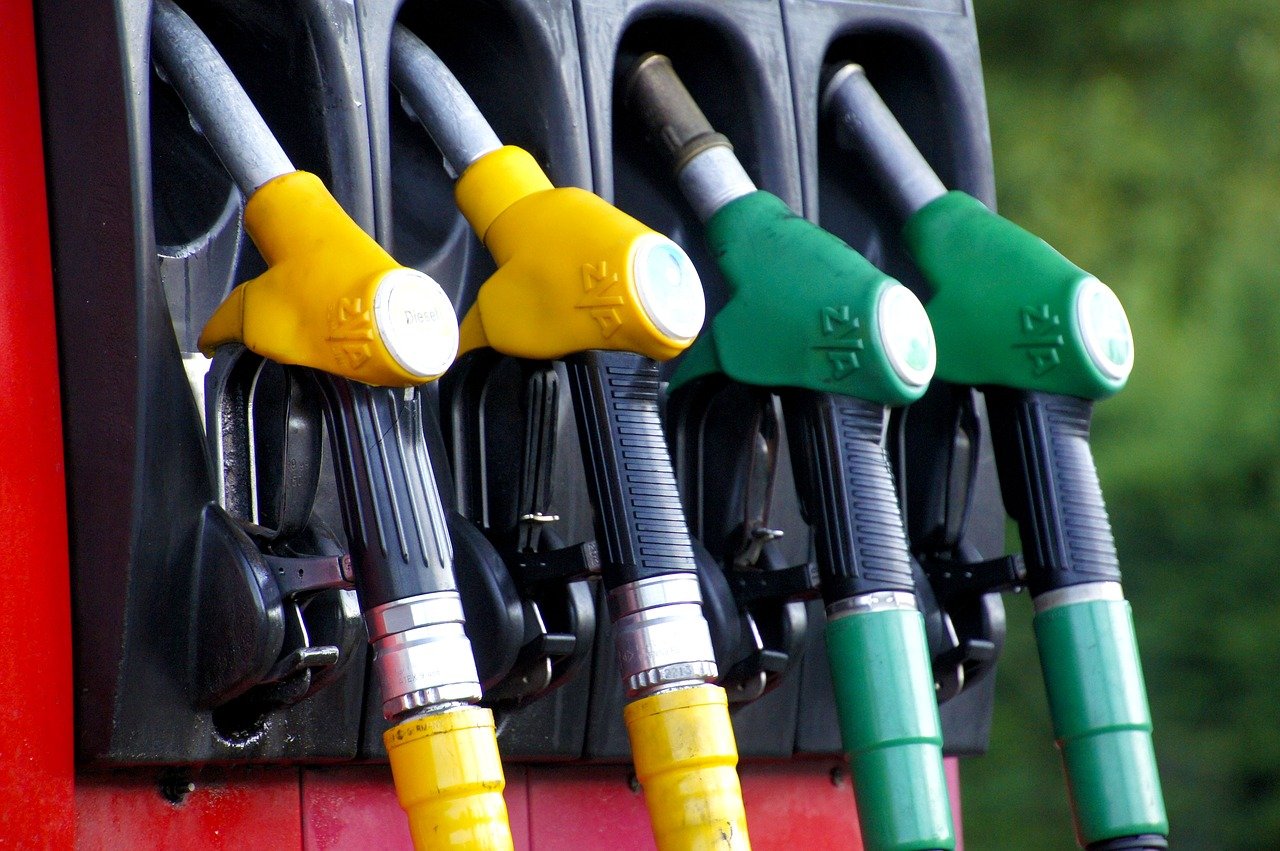 4. Use Credit Card Rewards
Using credit cards is another free gas pump hack for your vehicle. Numerous reward credit cards give points that you can redeem for cash, gift cards, or credit to your card.
Use your credit cards to get points and then redeem them for a gift card that you can use at the gas station. Alternatively, transfer your reward points to your credit card and then use the card to fill up your gas tank for the same amount of dollars.
To succeed with this free gas hack, ensure that you avoid paying interest on your credit card purchases. In other words, ensure that you are only using your rewards card for items that you'd purchase anyway. And then pay off the card fully monthly. When you don't pay the card fully monthly, the earned rewards are offset by interest you'll end up paying for carrying a balance on your credit card.
See Related: Can you Pay a CreditCard with a Credit card?
5. Get Free Gas from Charity Organisations
Charity organizations provide free gas cards or discounted gas to help reduce fuel consumption and emissions. In some cases, the gas is donated by the sponsoring companies, while other charities may offer gas at a discounted rate to promote green transportation.
Whether you are a driver, owner of a small business, or just looking to help the environment, charity organizations are an excellent option for getting free or discounted gas.
Some of the organizations that offer free gas include:
Local Churches- Some local churches, such as the Salvation Army, provide free gas to those in need of gas for necessary driving to go for job interviews, buy groceries, go to a medical appointment, or work.
Non-profit organizations- Some not-for-profit organizations have assistance programs for needy people to get fuel. A good example is Helpforgas.com and United Way Worldwide.
You just need to search for" free gas vouchers near me" to get the organizations in your neighborhood offering gas vouchers.
6. Free Gas for a Year Sweepstakes
If you're saying 'I need gas' or 'I run out of gas and have no money,' then it's time to participate in sweepstakes to win free gas. Several sites run sweepstakes, and one of the prizes that winners get is gas. Some examples of free gas sweepstakes include:
PRN & Autotrader Free Fuel for Freedom Sweepstakes
Freeway Insurance Win Free Gas for a Year Sweepstakes
How to Get Free Gas at the Pump with No Money
7. Join a Gas Station Loyalty Program
Gas rewards programs are one of the best ways to get free gas for your car. Many loyalty programs require you to spend a certain amount each month, but they will often reward you with free gas at the pump.
You will get free gas and also be able to earn valuable rewards to use towards travel expenses or other items. This helps you save on your fuel costs and bring in some extra cash that you can use to purchase other necessities.
Some examples of these loyalty programs include:
Shell Fuel Rewards – Save over 5 cents per gallon on every fill-up with Shell loyalty Program.
Maverik Adventure Club Account – You can earn points with the Maverick Adventure Club program if you buy in-store items and redeem them for fuel. Save 2 cents or more per gallon with the Adventure club account and 6 per gallon with the Nitro account.
Speedway Rewards- Earn 10 points per gallon of fuel and 20 points per dollar spent on other merchandise. Then redeem the points for discounts on fuel.
BPme Rewards- If you join the BPme Rewards, you save around 5 cents per gallon for every fill-up at Amoco and BP gas stations.
Holiday Rewards- Offers $5 or more per gallon every day. Additionally, it gives "buy one get one free" deals on various food and drink items like coffee and sandwich.
Exxon Mobil Rewards- Earn over 3 cents in points at the pump or 2¢ for every $1 you spend on beverages and more.
Circle K Easy Rewards- Rewards 10 points for every gallon of gas and 20 points for every dollar you spend on non-alcoholic drinks, snacks, and food. After obtaining 2000 points, you receive a $2 tip.
76 Kickback Rewards- This program lets you gain points on purchases you can convert to cash used at any stores participating in this program, including gas stations.
QuikTrip Rewards Card- Get 1 point per 2 gallons of qualified fuel. Additionally, earn a point for merchandise purchases. Each point is worth 1 cent to spend on gas.
8. Join Local Stores Loyalty Programs
Most local stores have loyalty programs that reward customers with points, coupons, or other benefits for purchasing specific products or shopping in particular store areas. Members of these programs can often receive discounted gas prices.
A few examples of local stores that offer loyalty programs rewards for making your purchases are:
Kroger – At Kroger, you get one point for every dollar you spend for up to $0.10 off per gallon with a maximum of 25-gallon maximum. You can stack deals and get extra points during promotional periods.
Safeway – It gives you one point for every $1 that you spend on pharmacy and grocery, and two points for every $1 spent on gift cards. Get $0.10 off per gallon of gas for every $100 you spend, up to 25 gallons.
Hy-Vee offers can help save $.10 or $.20 per gallon on gas. And at that discount, you can fuel up to 20 gallons.
Price Chopper – For every $100 you spend, up to 20 gallons, you receive $0.10 off per gallon of gas. You can also pile up deals to get more gas money.
Harris Teeter – For every 100 points you earn, up to 35 gallons, you receive $0.10 off per gallon of gas. You can make one point for each dollar spent, two points for each dollar spent on gift cards, and 50 points for qualifying prescription fills.
Fred Meyer – At Fred Meyer, you can get one point for each dollar spent and earn $0.10 off per gas gallon for every $100 you spend, up to 35 gallons.
9. Save Money on Gas with Discount Gift Cards
Use the discounted gift card to save money on gas. That means you can pay less for a discount gift card than what it has on its face value. For example, you can pay $40 for a $50 gift card for fuel, equivalent to what the $50 could buy. Some examples of discounted gift cards include:
GiftCardGranny – Offers 18% off for every purchase
Raise – offers discounted gas cards for well-known brands like BP and Speedway.
10. Use Prepaid Gas Card Promotions
This is another incredible way to get free gas. Some retailers offer gas promotions once in a while, so you need to watch for such offers.
Using their gas reward code or promo code can help you take advantage of free gasoline incentives. For example, CVS sometimes offers a free $10 gas card when purchasing $30 worth of eligible products. This is an ideal $10 free gas trick.
11. Use Travel Rebates
To save money on your gas bill, you can use travel rebates from your automobile manufacturer. These rebates typically offer a percentage off of the total purchase price of your new car, which you can use to reimburse yourself for the gas you've already spent.
Be sure to research any program thoroughly before making your purchase. This will help you save money on your gas bill, but it will also help you make a purchase that will last long term.
12. Get Free Gas Vouchers
Many gas stations offer punch cards which are coupons that can be used when filling up your gas tank. You can use punch cards to save money on gasoline and other items at selected stations.
Alternatively, you can get a regular membership card with free fuel in their convenience stores. The use of gasoline vouchers is an excellent way to get free gas.
13. Get Membership In A Car Club
One of the best ideas to get free gas is to join a car club. Some car clubs require a fee for membership, while others are free. Some clubs have specific requirements, such as:
being a driver of a particular make or model of car,
having a certain distance to travel each month,
being a member of a specific demographic
Additionally, many clubs cater to members of different age groups with other priorities and interests. Find out the requirements for joining a car club in your area.
Download Phone Apps to Find Cheap Fuel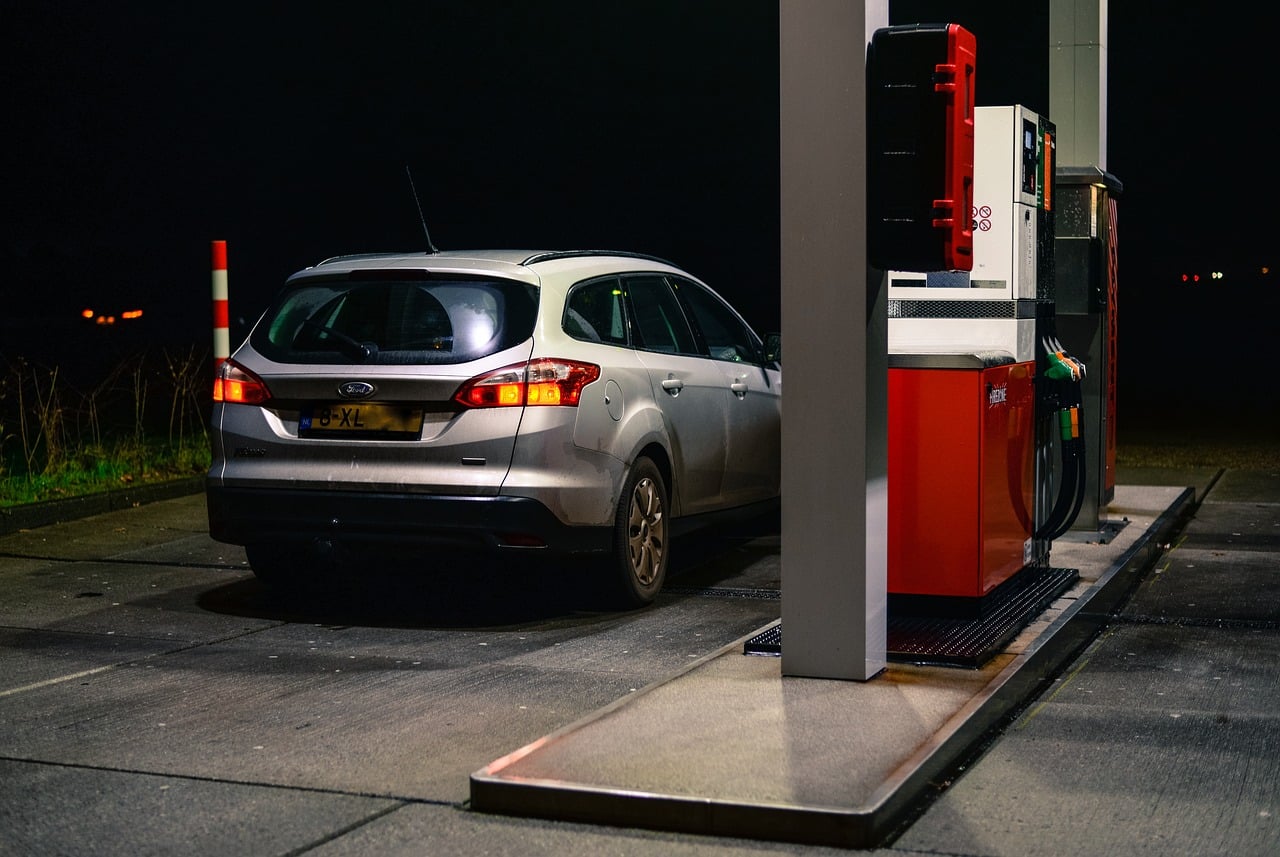 14. Get Free Gas Cards With Gridwise
Gridwise, the leading rideshare assistant app in the country, offers free gas cards to its users. Download the app, sign up for an account, and start getting free gas for your rides.
You can get 27 cents off per gallon. When filling up your tank, just print out the coupon and present it to the attendants in the participating gas stations.
15. Download and Use Waze for Free Gas
Waze is another fantastic app that you can download from the Google AppStore and use to get free gas. Founded in 2008, this navigational app can show you the gas station and its prices. This way, you'll be able to compare prices and choose the cheapest option. Download the app and start using it to save on fuel.
16. Use the AAA App to Find the Lowest Local Gas Prices
AAA Triptik Travel planner is an app that helps find the cheapest gas station around. Download the app and sign up to see cheap local gas stations.
17. Download and Use Gasbuddy For Free Gas Card
The GasBuddy app is excellent in helping find cheap gas stations near you. You'll need to furnish your bank account information.
To use the app, download the GasBuddy app to find the cheapest gas stations. Save 25 per gallon on every gas gallon using Free Pay with GasBuddy payments card.
18. Use MapQuest
Launched in 1996, MapQuest assists drivers in getting from one place to another. Also, it helps them get cheap gas stations along the route. The app is also ideal in helping find out if there is a traffic jam on the way and thus use an alternative route and save fuel on traffic jams.
19. Download GetUpside
You can save up to 25 cents a gallon with the GetUpside app. You need to take a shot of your receipt to claim your savings. However, you can activate a feature that doesn't require taking the receipt photo. The app feature," check-in," lets you use a saved debit or credit card instead.
Other Ways to Reduce Gas Costs
20. Drive Steadily
Being a good driver can also save you loads of oil. How you use the brake has a significant impact on fuel consumption. Avoid rapid acceleration and quick stops to conserve what's in your tank.
21. Don't Speed
Speeding also has an impact on your gas mileage. While every vehicle reaches its best fuel economy at a different speed, research reveals that those speeding at 50 mph and above reduce the gas mileage significantly, according to FuelEconomy.gov. For every five mph driven at a rate above 50 mph, you'll spend an additional $0.15 per gas gallon.
22. Take Alternative Forms of Transportation
Gas is an expensive commodity and is one of the top expenses that Americans frequently incur. One of the best ways to slash your fuel expenses is to take alternative forms of transportation.
Cycling and walking are excellent ways to get your daily exercise and slash your carbon footprint. If you drive your car, try limiting your mileage and public transportation. All these measures will help you cut your gas bill significantly.
23. Keep the Windows Up if you Can
One of the simplest and most effective ways to save fuel and money on your car is to keep the windows up when driving. This simple practice cuts down on air drag, which is the force that opposes the motion of a vehicle through the air.
The engine has to work harder to move the car by keeping the windows open, increasing fuel consumption. Try to drive with the windows down slightly to reduce air drag even further.
24. Purchase a More Fuel-efficient Vehicle
The model of the vehicle that you use determines the amount of fuel you spend at the pump. Buying a more fuel-efficient car is one of the best ways to save on gas. You will be cutting down on your carbon footprint, but you will also be saving money on your monthly expenses.
If you own a small or medium-sized car, you can get up to $1,000 in free gas at participating stations by trading in your old car for a more fuel-efficient model. Alternatively, if you own a large vehicle, you can get up to $3,000 in free gas by upgrading to a more fuel-efficient car model. Either way, getting free gas is definitely worth your while.
However, do your research before purchasing, as not all vehicles are eligible for fuel savings benefits. To be eligible, your car must meet specific fuel efficiency standards set by the government. Once you have determined which vehicle is right for you, be sure to take advantage of any available incentives.
25. Make Sure your Vehicle is Maintained Well
One of the easiest ways to save money on your gas bill is to maintain your vehicle correctly. Maintaining your car correctly keeps it running smoothly, avoids costly repairs, and conserves fuel.
By keeping your vehicle in good condition, you can save up to 30 percent on your gas expenses. Some simple things you can do to maintain your car include:
Checking the brakes, oil, and tires, regularly
Fixing any problems as soon as they are noticed,
Getting a tire pressure monitor to keep check of the condition of your tires,
Changing tires frequently
26. Combine Trips
Combining your trips is one of the best ways to save fuel and conserve your car's emissions. For example, if you usually drive to work and then go shopping, try going to the store on your way home instead.
Or, if you usually go out for a drive on weekends, try cooking dinner at home rather than going out to eat. Making minor adjustments to your routine can save a lot of fuel and reduce your carbon footprint.
27. Use the Right Motor Oil
If you own a vehicle, you are probably familiar with the importance of getting the right fuel for your engine. Using the wrong power can cause severe engine damage, leading to costly repairs and even total loss of your vehicle.
Not only that, but incorrect fuel can also emit harmful pollutants that can seriously affect your health. So, if you want to save money on your gasoline bills and improve your environmental footprint at the same time, make sure to use the correct fuel for your vehicle.
28. Avoid Oil Scams
Avoid falling for the scammers who claim they have free offers only to swindle your hard-earned cash. They range from fake telemarketers saying you can get free petroleum to claims that scanning your driver's license before using your credit card at the pump results in savings.
29. Drive Less
Driving less is one of the best ways to conserve fuel. This may not always be a choice for you. But if you can walk or bike for short trips, you will save money, and it's healthier.
30. Claim Government Rebates
The government offers rebates for drivers who make minor fuel-saving tweaks to their driving habits. This includes reducing speed limits, avoiding traffic jams, conserving energy by switching off electronics when not in use, etc. All you need to do to take advantage of these lucrative rebates is submit your vehicle details to the government website and participate in the saving tweaks.
Related Resources
17 Best Survey Sites (Take Paid Surveys for Money)
10 Best Sites like Rakuten Rewards (Formerly Ebates)