Are you an expert programmer or in the course of attaining your coding skills? Do you want to learn how to make money coding? Well, you just landed in the right place. This comprehensive guide explores the different avenues you can make money coding.
In a world where technology has become part of almost every life's facet, technology gurus have more ways to make good money than ever. Currently, individuals and companies make use of technology every single day. Whether it's just sharing that funny video on TikTok, creating an educative blog on environmental issues, or companies trying to position themselves better in today's competitive market, technology is part of us.
Programmers and IT experts are one lot that can benefit immensely from these progressions. This is because there is always someone looking for these scarce skills. So, if you have programming skills, there are numerous legit ways to make money without even getting off your favorite home office chair.
Want to learn how to make money coding? All these and more, we will tackle in a bit.
Lucky for you, even without programming skills, there are numerous websites and courses online that will make your learning process quite easy. For instance, you can try out CodeAcademy, and shape your way towards making handsome cash with coding.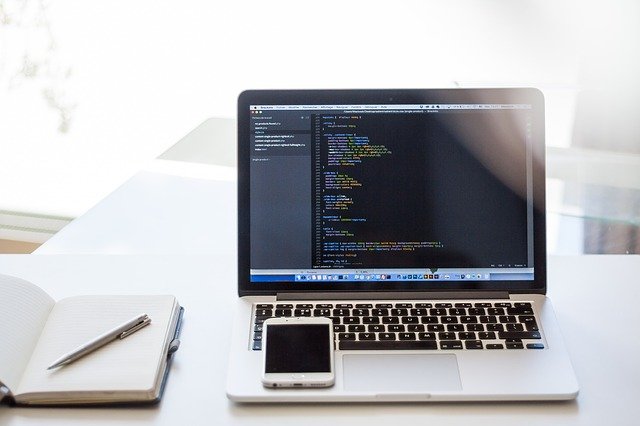 How to Make Money Coding
Freelancing
This is among the easiest and most flexible ways of making money online, and that can earn you considerable amounts of money.
Freelancing has seen a steep growth in the recent past, with more people looking for ways to make money without having to go to the office. The 2020 pandemic made things even more serious, with everyone on lockdown and the need to continue making money.
With excellent coding skills, freelancing can be an incredible option for making money. All you need is to offer your skills to interested clients and get paid.
Someone would ask. How do you get these clients? Well, the gig economy has numerous platforms designed specifically to connect you with potential clients.
And while in most of these platforms, the starting rates are pretty low, consistency and good reviews from clients will see you scale the ladder.
A skilled freelancer can rake between $50 and $120 an hour comfortably. This I'm telling you from firsthand experience. And if you want more, pitching direct clients can help you do just that.
Making your own work schedule makes freelancing even more fun. So, if you didn't know how to make money coding, this is a great place to start.
Best Freelance Websites for Programmers
Learning how to earn money with programming isn't rocket science. All you need is to know where to start. And, with the following platforms, you can never run short of coding gigs.
This is the most competitive platform for coding by far. Coding freelancers, on average, earns between $60 and $115 an hour with this platform.
However, the platform is just not for anyone. It's for the coding whizzes, as you have to take and pass a test, as well as go through a vetting process by Toptal experts. If you are looking for top-of-the-class freelance programming sites, Toptal fits that category.
Upwork is among the largest freelancing platform for any kind of freelance skills. The platform connects clients with all kinds of projects to freelancers with all sorts of skills.
If you are a coding expert, this is the easiest place to start making some bucks from your skills. And since there are freelancers here who claim to have such skills but don't, doing an exceptional job for your clients will get you to the top-rated category.
From here, you can apply and get projects from some reputable companies and individuals, who also pay pretty well. This will, however, take you some time to grow and attain that perfect profile. But, it's certainly worth it.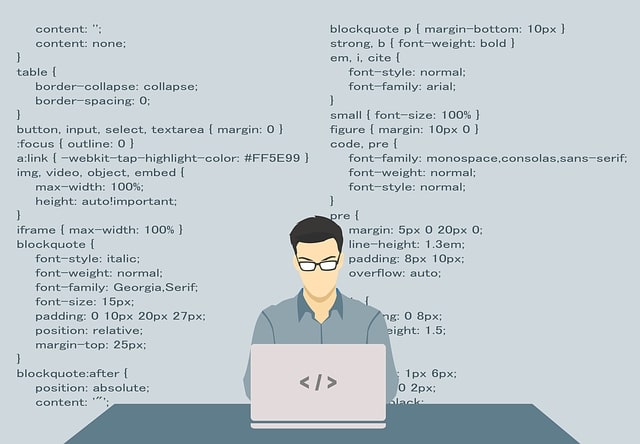 This platform offers you a chance to choose from the listed jobs, picking the one that best fits your skills. Firstly, the necessary skills for each project are listed, making it easier for you to identify where you fall.
Also, you can choose jobs that need part-time coders or even freelance coders. So, if you possess some of the most demanding programming languages like Python, Java, C++, HTML, NET, and PHP, you'll always find some gigs in FlexJobs.
For those just starting in the coding freelance field, Fiverr proves to be an incredible platform. With a customer base of over 3.42 million, exceptionally done gigs are always competitive.
If you are looking for some of the best freelance websites for software developers, Fiverr features under this category. Over 2.4 million customers in 2019 bought different gigs from the platform.
All you need is to create your best coding gigs and wait to make those extra bucks.
Blogging
Now, if you want to raise your income a notch higher, blogging is the way to go. For instance, for a developer, an educative blog in the programming field can help you make some good money.
Unlike freelancing, blogging offers an excellent source of passive income. Create interesting blog posts that anyone interested in programming can read and want to come back. Let your blog be a source of invaluable information.
By doing so, more people will visit your site, wanting to learn more. Consequently, the higher traffic to your posts gives you a chance to make money via affiliate links, Google ads, or even by selling your skills to clients.
With time, you can start earning without putting in much effort.
While I'm not into coding, blogging has made me over $250,000 in the past few years. So, if you are passionate about it, sharing your knowledge via a blog can make you a substantial amount of money.
The most interesting part of it is that a blog is pretty easy to start. With a platform like Bluehost, you won't even use $10 to start that blog.
So, if you want to start making money as a programmer, go ahead and start that blog. You'll thank me later.
See related: 8 Best Laptops for Blogging | Options for Bloggers & Vloggers
Create and Sell Online Courses
A blog is not the only way to help you make passive income programming. Creating online courses is also an incredible option for you. This is an incredibly large industry, as more and more people turn to online courses for information and attaining new skills.
You can therefore use this avenue to pass on your skills to online learners while earning from it. And as technology is reshaping the world, more people are in search of learning coding skills. So, customers for your courses are certainly available.
But where do you start?
Well, no need to panic. There are numerous platforms that make the entire process of creating and selling courses effortless. Some of these you might be even familiar with, for instance:
Udemy – Learn how to make money coding from home through this online teaching and learning marketplace that boast over 35 million learners.
Coursera – Create coding courses and sell them to interested learners. Grow your coding skills more if you need to.
Combining this with blogging can create a better chance for you to sell more courses. This is because you can promote your courses through your blog.
App Development
As I said earlier, technology is taking the world by storm. Currently, there are apps for almost everything. Whether it's apps for healthy eating, transport apps, social media apps, games apps, or information apps, this is a massive industry.
For this reason, you don't have to worry about how to make extra money as a software developer. Creating those apps is one incredible way.
However, for you to make it here, creativity is paramount. You have to create something unique that not only catches users' attention but that also offers a solution. If not, your app will just be one of those millions of apps that never see the light of the day.
Also, keep in mind that new apps are coming up every day, which will eventually overtake yours. So, if it's not considerably appealing, it might not make you good money.
Start a YouTube Channel
YouTube is one platform that has made numerous overnight billionaires and countless millionaires. The platform is one of the most visited per day globally, with people seeking entertainment, information, and learning materials.
If you are good at coding, YouTube can be the ultimate answer to how to make money coding. And it's simple. If you are not camera-shy, all you need is to make some short tutorial videos on coding and post them on your YouTube Channel.
As people start watching your videos, so do your chances of making some good money increase. YouTube pays you based on the number of views, plus the amount of watched hours.
However, just like a blog, you'll have to optimize your content to appear on customers' searches. So, if you are not good at SEO, look for someone who can do that for you.
Related Resources