How has AI changed the forex market? This article will discuss how AI cooperates with Forex trading, what changes the market has undergone, and what the future is like in finance AI.
Since its invention, artificial intelligence has changed how we live and work. Artificial intelligence has been making waves in many industries, and the Forex market is no exception. AI has brought about new opportunities and changed the way traders operate.
Let's begin now.
How Forex Market Works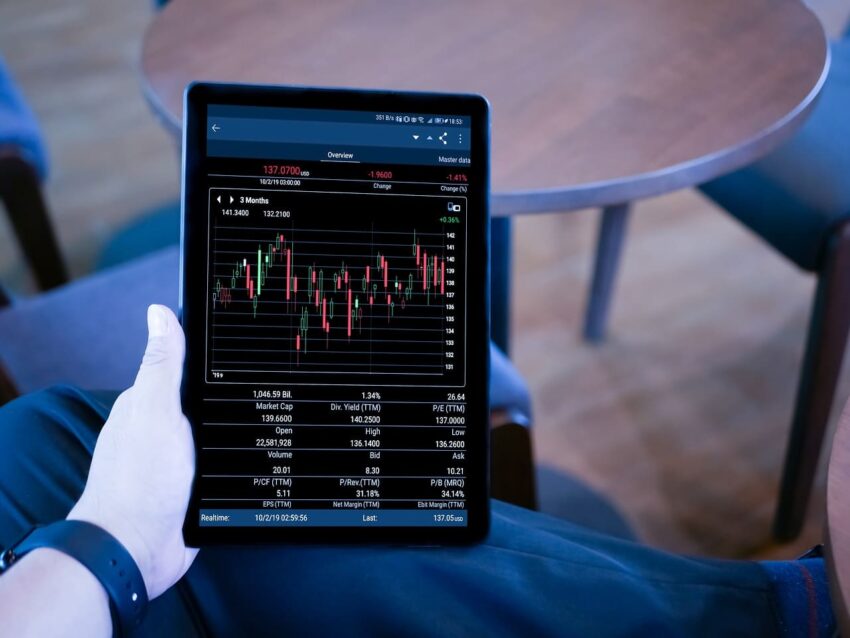 What is the main principle of forex trading?
The easiest way to imagine the mechanism – is to compare it with traveling. When you travel to another country, you usually exchange your currency for the destination's currency.
The same happens in Forex – you trade different currencies by buying and selling one. Your goal is to make a profit from these transactions by guessing which currencies will go up or down in value over time.
These processes are carried out via brokers as a rule. They become the guarantee of your and your investment's safety. Check Best Forex Broker for Beginner to pick out the one for you.
How Has AI Changed the Forex Market: Impact of AI
AI has tremendously impacted Forex trading, both good and bad. Let's start with the fact that 90% of forex traders use Expert Advisors to trade, which makes AI technology a major player in this industry. These robots can predict future prices by analyzing data and past events.
Before AI came along, people would have to do all the hard work themselves by looking endlessly at the market and trying to keep up with everything that was happening. Even if we think we have researched everything there is to research about the market, sometimes it changes quickly and unexpectedly.
This can make us have to start researching all over again. It can be tough trying to process all this information by ourselves. An AI can help us save time by looking at the market and other things simultaneously.
Let's briefly discuss a few points:
Abundance of Data
With the data abundance, it can be difficult to know what information is important and how to interpret it. AI can help by sorting through this data and identifying patterns that may be useful for trading.
Decreased Risk of Failure
AI can process large amounts of data much faster than traders and can therefore identify patterns that the naked eye might miss. In addition, it can also monitor the market for changes and adjust its trading decisions accordingly. This means that AI can help to reduce the risk of making losing trades and can also help to increase the chances of making profitable ones.
Improved Social Life
Forex traders can use AI-based technologies to improve their personal life and trading quality. Automation can help save time without compromising trading results.
Maximized Profits
AI's ability to gather data quickly can help traders maximize their profits by providing timely insights into the market. To get the most accurate information possible, traders should use all the data that AI can collect and analyze.
What is the Future Like?
There is no defined answer to the question about the future of AI in forex trading, as today's reality changes very quickly.
But let's look positive at things.
With the help of AI, traders can make more informed and accurate decisions when it comes to trading. AI can help traders by providing them with data and analysis that they would otherwise not have access to. This will allow them to understand the market better and make it better.
Conclusion
To wrap it up, the Forex market is ever-changing and evolving. With the advent of AI, this process will certainly continue at an even more rapid pace.
As a trader, it is essential to keep up with these changes and learn how to use AI in conjunction with your own skills, forex patterns, reliable platform on your hand, and trustful broker to make great trading deals. Check the RoboForex review if you're still looking for a reliable broker to trade with.
Related Resources