Which is the best survey site to join; Swagbucks vs Survey Junkie? Read on to find out based on the upsides and downsides of each site.
Paid surveys are some of the easiest ways to make money online. However, to reap maximum benefits from surveys, you need to identify the best survey sites. Swagbucks and Survey Junkie are among the top sites!
These two platforms offer some incredible money-making opportunities through online surveys. Their end goal is to reward users for their responses while giving companies and brands the most reliable consumer feedback. However, there are several differences when you look at Swagbucks vs Survey Junkie.
If you are just joining online surveys, these differences help you make a prudent choice. They allow you to determine which survey site best suits your needs or preferences.
So, why wait any longer? Let's explore Swagbucks and Survey Junkie's main differences and see which is best.
Swagbucks Vs Survey Junkie: Which Paid Survey Site Is Better?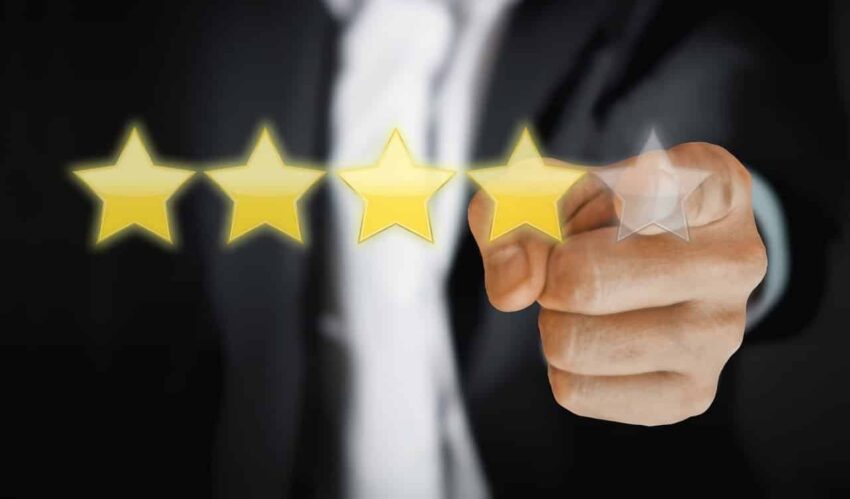 Let us start with the basics:
1. Overview
What Is Swagbucks?
It is a paid survey site that offers more than just surveys. Swagbucks users can make money in multiple other ways besides surveys. In other words, it is a GPT (get-paid-to) site that rewards the completion of small online tasks like watching videos or browsing the internet.
The platform was established in 2008 and currently has over 20 million members. According to their website, Swagbucks claims to have paid over $800 million to members as rewards. So, if you want a site with a great track record, Swagbucks is an excellent pick.
What Is Survey Junkie?
It is one of the most popular paid survey sites on the internet. Survey Junkie pays its members for their efforts in completing easy surveys online. And unlike Swagbucks, Survey Junkie focuses more on surveys.
Survey Junkie was initially established back in 2005. However, it only became Survey Junkie in 2013 when it adopted the current name.
Currently, the platform boasts over 20 million users and claims to have paid over $76 million to its users. This shows that Survey Junkie is also a good survey platform to consider.
2. Eligibility
The next area of comparison is the sites' eligibility. There are some notable differences in eligibility requirements for Swagbucks vs Survey Junkie.
Swagbucks Eligibility:

The first requirement when joining Swagbucks is that you must be 13 years or older. This makes it a great survey site option for teens who wish to make some extra cash.
Also, Swagbucks is not available in all countries. You can only join and earn from the platform if you reside in the US, UK, Germany, Canada, India, France, Spain, New Zealand, Ireland, Portugal, or Australia.
If you wish to start making money online with Swagbucks, register here and start your journey.
Survey Junkie Eligibility:
For Survey Junkie, you must be at least 16 years to join and take surveys. This also makes it an excellent choice for teens who want to make some money with surveys.
However, the platform's availability is limited to some countries and regions. For example, you must live in the US, UK, Australia, or Canada to get access.
If you meet those requirements, simply visit their official site and register.
3. Sign Up Bonus
Most survey sites offer a welcome bonus to new members to encourage new sign-ups. This is also a good feature to look for when trying to identify a legitimate site from a scam. Scammers usually ask for money to join the site, while most legit ones entice you with a bonus.
So, which of Swagbucks vs Survey Junkie is better in terms of sign-up bonuses?
Swagbucks Sign-Up Bonus
Joining Swagbucks is absolutely free. And on top of that, you are rewarded with a $5 sign-up bonus. This means that you start making money even before you complete your first survey or task.
The platform also offers additional bonuses for users who complete the site's set daily goals. This way, you reach your withdrawal threshold faster and start enjoying the fruits of your labor.
Sign up today for Swagbucks to enjoy your $5 bonus.
Survey Junkie Sign-Up Bonus
Survey Junkie offers a free sign-up process. You also receive a bonus after completing your profile.
Currently, the platform credits your account with 20 points for just signing up. There is an additional 50 points bonus after completing your profile. So, since 100 points equals $1, it means that you get a sign-up bonus of $0.75.
See related: Survey Junkie Sign-Up Bonus
4. Earning Rewards
The ultimate goal for a user joining any survey site is to make extra bucks. So, how much do you get from these survey sites?
Swagbucks Rewards
Swagbucks makes earning money online quite easy. For every task you complete, whether a survey, watching videos, or playing online games, you receive points known as SB credits. Usually, the points can be anywhere between 1 and 50, on average, depending on the kind of task you handle.
The reward system here is divided into 10 levels, ranging from pearl to diamond. This means that the higher the level, the higher the earnings. And for every level you accomplish, there are some bonuses.
Many users claim to make between $50 and $250 a month.
Survey Junkie Rewards

When you join Survey Junkie, surveys are the main way of making money. These can be online surveys, phone surveys, or focus groups (both online and in-person).
The common surveys usually pay between $0.5 and $3. However, the focus groups are a bit lucrative, paying up to $150 a session. This means that you can make good money if you get a few high-paying surveys.
5. Rewards Withdrawal
After earning your rewards, how different is the withdrawal process for Swagbucks vs Survey Junkie?
Swagbucks Rewards Withdrawal
Once you have your rewards, Swagbucks allows you to redeem them either via gift cards or PayPal cash. If you choose the gift cards' way, you have over 7,000 free gift cards to choose from. This means that you can pick a gift card to shop from your favorite retailer or brand.
But to make any withdrawal, whether via gift card or PayPal, you must first hit the platform's minimum threshold. This stands at $5.
Survey Junkie Rewards Withdrawal
Like Swagbucks, Survey Junkie requires you to have at least $5 in your account before redeeming your rewards. Once you have that, you can cash it as a gift card or PayPal cash. US residents also have a chance to redeem their rewards via direct bank transfers.
See Related: Surveys for Amazon Gift Cards
6. Ways to Make Money
While both are popular survey sites, these two platforms offer different opportunities to their users. Let's explore each:
How to Make Money on Swagbucks
As mentioned earlier, Swagbucks offers a plethora of money-making opportunities. For example, you can make money here by answering surveys, playing online games, completing web searches, or watching videos. Swagbucks also has affiliate programs you can earn from.
Each of these activities earns different amounts of money or rewards, depending on their complexity. So, it is upon you to choose the ones that are more lucrative if you want to make more money.
How to Make Money On Survey Junkie
Survey Junkie is mainly a survey site. In other words, it focuses more on surveys as a way of making money. But you can also make money through product testing.
The surveys are usually in three forms. These include common online surveys, phone surveys, and focus groups.
The focus groups are also divided into two, including the online and in-person focus groups. And each of them has a different capacity of earning. For instance, online focus groups earn up to $130, while in-person ones can earn up to $150.
7. Ease of Use Between Swagbucks Vs Survey Junkie
When it comes to ease of use, these two survey sites are pretty easy to navigate and complete the tasks. The only difference is that Survey Junkie has fewer activities than Swagbucks. This way, it might be a bit easier to navigate Survey Junkie than Swagbucks.
Both Swagbucks and Survey Junkie also have mobile apps. They allow users to complete surveys and other tasks on the go using their iOS or Android devices. Lastly, their payment methods are swift, which is a major concern for many people wishing to join survey sites.
8. Pros and Cons
Now, let's look at the two platforms' upsides and downsides. They can easily help you to make a pick.
Swagbucks Pros:
Wide variety of earning activities – Swagbucks offers a diverse selection of paid surveys but also lets you earn through games, videos, searching the web, answering polls, browsing offers, and more. This provides many options to earn.
High payout rates – Swagbucks offers some of the highest rewards rates per survey compared to other survey sites. Surveys can pay from $0.50 to over $50.
Lots of gift card options – Points called "SB" can be redeemed for hundreds of different popular gift cards, including Amazon, Target, Walmart, and Starbucks.
Additional ways to earn – Swagbucks has options like Swagbucks Live trivia, Swago challenges, and even a rebates program for bonus earnings.
Swagbucks Cons:
Disqualifications – Swagbucks is known for frequent survey disqualifications after starting surveys, which can be frustrating.
Delayed gift cards – After redeeming for a gift card, it can sometimes take up to 10 business days to receive the code via email.
Survey Junkie Pros:
Specialized in surveys – True to its name, Survey Junkie focuses heavily on surveys rather than a mix of earning activities. This can be ideal if you enjoy sharing your opinions.
Low minimum payout – You only need $5 earned to cash out compared to $6 on Swagbucks.
Quick gift cards – Once redeemed, gift cards are delivered in 1-2 business days, faster than Swagbucks.
Swagbucks Cons:
Smaller selection – While Survey Junkie has a decent survey volume, there are fewer non-survey activities available to complete compared to Swagbucks.
Lower survey pay – Average survey payments are around $0.5 to $3, notably less than higher-paying surveys on Swagbucks.
Limited gift card choices – The gift card catalog is smaller than Swagbucks, with fewer brand options.
Swagbucks vs Survey Junkie: Which Platform Is Better?
Generally, these are among the top survey sites in the market. And even if you look at their user bases, they are almost at par.
This means that deciding which platform is better depends entirely on your preference after evaluating all the above-mentioned differences. For example, Swagbucks offers more ways to make money than Survey Junkie. On the other hand, Survey Junkie has focus groups that can help you make some pretty good money.
Therefore, decide what exactly you are looking for, then make a pick. Better still, if you have more time, you can combine the two sites to make more money.
Related Resources