Are you on TikTok but don't know how to do live streaming? We've got you covered. Stick around as we answer this question; how do you go live on TikTok?
TikTok is one social media platform that has grown exponentially over the last few years. The young and old generations find something fun to do on the platform, thus attracting quite a huge following. In fact, it's one platform that has helped bring out the hidden talents in so many people.
But did you know that TikTok is more than just recording TikTok videos? You heard that right!
The platform also has features that allow you to do live streams and reach your audience in real-time. Now, this is quite awesome.
Whether it's a business trying to reach more customers or an individual brand looking for increased popularity, live streaming can be extremely effective.
So, how do you go about it? How do you go live on TikTok to increase your engagement, grow your popularity, and make money? All this in a bit!
First though;
Can Anyone Go Live On TikTok?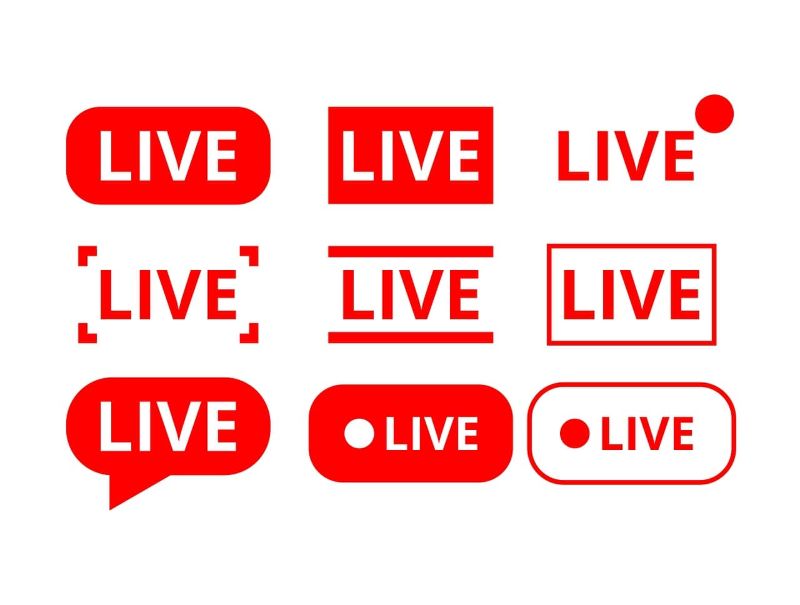 The truth is, anyone can do TikTok live stream. But, you must first meet a few requirements.
For instance:
You must be above the legal age – 16 years or above
Your channel should also have at least 1000 followers – many TikTok users will always want to know how many followers you need to qualify for a live stream.
Note: If you want to qualify for gift points, you should have attained the age of 18 years or more. This means that despite you qualifying to do live streams at 16 years, you cannot earn gift points until 2 years later.
One crucial thing that creators need to note is that it's prohibited to actively solicit gifts from your audience. You should also not offer any incentives to make your audience offer gifts, as it goes against TikTok's community guidelines.
With that in mind, and having met the few pre-qualification requirements, you'll be good to start your TikTok live streams.
Now, let's get to the main question;
How do you Go Live on TikTok?
After you have passed the qualification criteria, you are just a few taps from that live video.
These are the steps:
Step One:
Open the TikTok app on your phone and log in to your account.
Step Two:
On the main screen, you will see a "+" sign (create icon) at the bottom center of your screen. Once you click on it, it will give you several options. Select "Live."
Step Three:
A new screen will open, and you will be required to allow TikTok access to your microphone and camera. After that, you can go ahead and start your live stream by clicking on the "Go Live" button at the bottom of your screen. But, make sure you've entered your live stream's title.
Step Four:
You will then see a countdown timer of three seconds on the live screen before streaming starts. This is the time you can prepare yourself before going on air.
And that's it! You are now live on TikTok and can start engaging with your audience in real-time. Remember to have fun and interact as much as possible with your viewers for an enjoyable experience.
Crucial Tips when Going Live on TikTok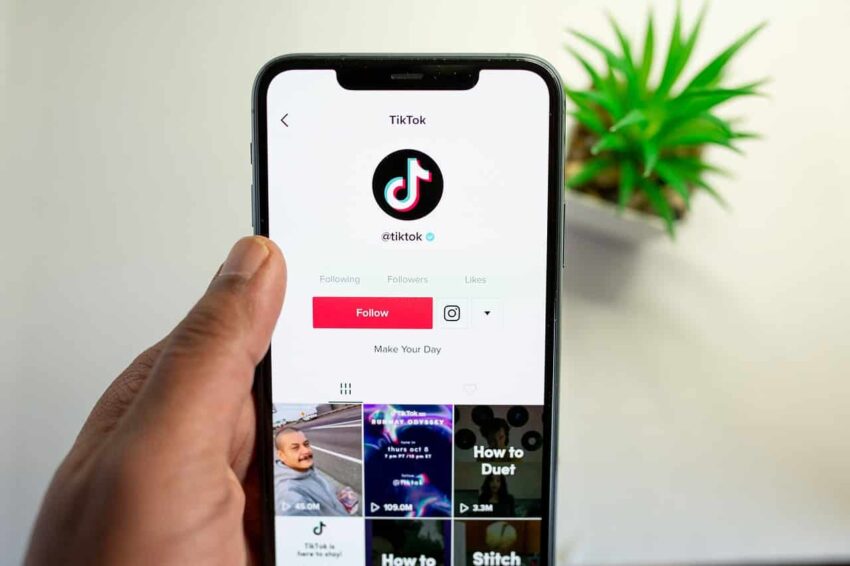 While you now know the steps to follow to do your TikTok live streams, there are a few more tips you should consider. These will help ensure that you get the most out of your live stream and that you can create engaging content for your audience.
Plan your Content in Advance
This is quite important as it helps you avoid any awkward moments or lulls during your live stream. It also allows you to be more organized and have a structure for your live stream.
Engage with your audience from the start – Try to be as interactive as possible with your viewers from the start of your live stream. This will help create a more personal connection with them and make your live stream more enjoyable.
Have a Steady Internet Connection
This is quite important as a poor internet connection can lead to a bad live stream experience. So, make sure you have a good internet connection before going live.
Be Yourself
One of the reasons people love TikTok is because it allows them to see the real you. So, don't try to put up a persona that's not you. Be yourself, and your viewers will love you for it.
Have Fun
This is perhaps the most important tip of all. If you're not having fun, your viewers won't either. So, make sure to relax and enjoy yourself during your live stream.
Be Keen on the Length
Try not to make your live stream too long as people might get bored. Around 15-20 minutes is usually a good length for TikTok live streams.
Timing is Essential
Another thing to consider is the time of day you go live. You want to make sure that you're going live when most of your audience is online and active.
Use Filters Sparingly
Filters are a great way to add some fun and personality to your live stream. But, use them sparingly so that they don't become too distracting.
Avoid too many Live Streams
Going live regularly might make people feel like they're being bombarded with content. So, try to space out your live streams so that people have something to look forward to.
Give your Audience a Heads up
A great way to get people to tune into your live stream is to give them a heads up in advance. You can do this by posting about it on your other social media platforms or sending out a mass text.
Have a Moderator
If you're planning on doing a long live stream, it might be a good idea to have a moderator. This person can help keep the conversation going and make sure that things run smoothly.
End on a High Note
Try to end your live stream on a positive note so that your viewers are left wanting more. This could be something as simple as saying thank you to your audience or giving them a sneak peek of what's to come in future live streams.
How to Schedule your Live Stream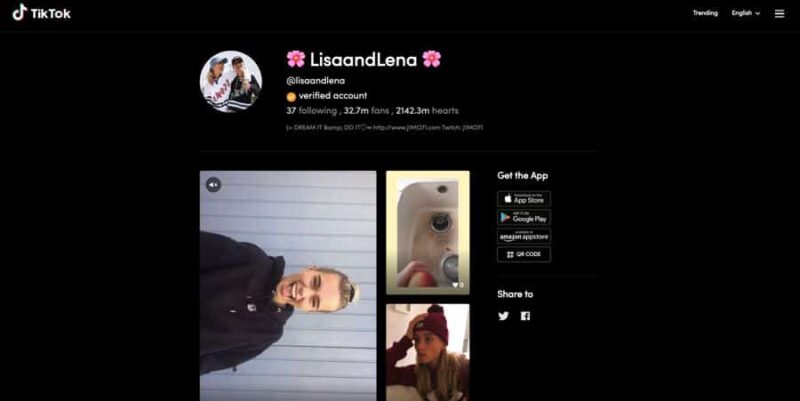 Is answering the question, "how do you go live on TikTok" enough? No!
There is also the issue of scheduling your live stream. How should you schedule that live stream to ensure you have a huge audience?
Here are the steps you should follow to schedule your live streaming.
Go to your account and click on the calendar button.
Click on the date you want to go live
Select start and end time
Type in a description of what you're going to do during the live stream
Share your prepped event on TikTok and other social media platforms
See related: 13 Lifestyle Blogs that Make Money
How do you go Live on TikTok: Creating Content
Now that you know how to go live on TikTok and how to schedule it, there is one last thing you need to consider. That is, what content you should include in your live stream.
For a successful TikTok user, here are some ideas:
Do a Q&A
This is a great way to engage with your audience and get to know them better. You can ask them questions about anything, from their favorite TikToks to their thoughts on current events.
Show off your Talents
If you're a dancer, singer, or musician, now is the time to show off your talents. Your audience will love seeing what you can do.
Give Away Prizes
People love getting free stuff. So, why not give away prizes during that live session? You can give away anything from branded T-shirts to gift cards.
Why Can't I go Live on My TikTok?
If you're having trouble going live on TikTok, you can try a few things.
First, make sure that you have the latest version of the app installed. If you don't, update it and try again.
Next, check to see if you meet the minimum requirements for going live on TikTok, as mentioned earlier.
Lastly, if you're still having trouble, contact TikTok's customer support. They should be able to help you out.
Key Take Away
Going live on TikTok is a great way to engage your audience and build your brand. But, it's essential to do it right. Follow the tips in this article, and you'll be sure to have successful live streaming.
So, what are you waiting for?
Related Resources