Want to know how to buy a laundromat? This piece teaches you the process and everything you need to know when buying a laundromat.
When the first laundromat business model was introduced in the 1930s, it was a great transition from the traditional commercial laundry business. In the earlier model, commercial laundry companies would do everything for their clients, from washing the clothes to folding and pressing them.
On the other hand, "Wash-a-teria," as it was popularly known by then, focused more on self-service. Now, companies would charge, per hour, for customers to wash their clothes on electronic, coin-operated laundry machines.
While the earlier laundromat was introduced during the significant depression era, when many Americans lived way below the poverty level, the business model picked up quickly. Currently, over 35,000 laundromat businesses in the US inject over $5B annually into the economy.
Now, the question at hand today is whether the laundromat business is still a lucrative one. And if yes, do you know how to buy a laundromat and make it a successful business?
Here is everything to know about before becoming a laundromat owner.
Best Steps on How to Buy a Laundromat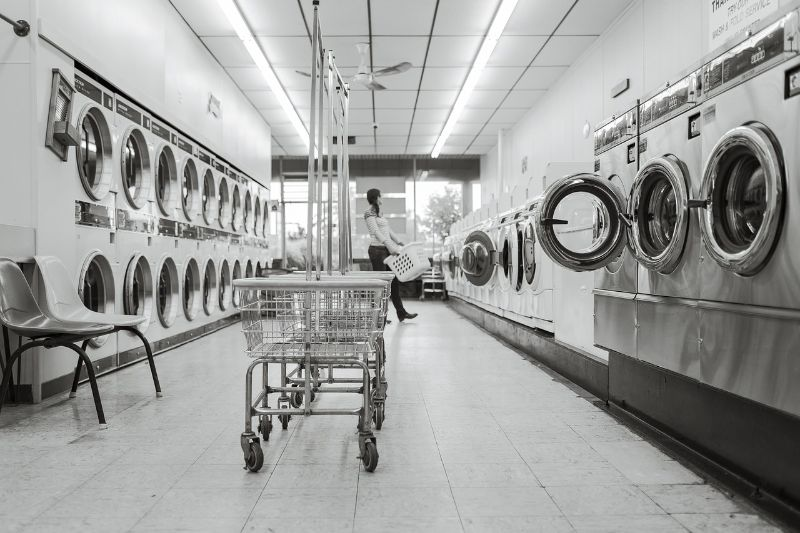 If it is your first time buying a laundromat, you certainly need some guidance on how to make the best investment. These are the crucial steps you must follow when buying new or second-hand washing machines.
1. Conducting a Research
The idea's conception comes first when looking to start your own business. After you have the idea, thorough research is necessary to determine whether this idea can bring about a viable business.
Starting a new laundromat business is not any different. You need to research the current trends and also study possible competition. This will help you develop strategies that can give you an edge over your competitors and make your business successful.
Various methods include online research, talking to people with existing laundromat businesses, or hiring a consultant. Proper planning and careful analysis can build a profitable laundromat business that meets all your financial goals.
Therefore, don't rush it. If you're considering starting a laundromat business, do proper market research and consider all aspects before making significant decisions. With the proper knowledge and strategy, you can successfully buy a laundromat and enjoy long-term profits.
2. Finding where to Buy your Laundromat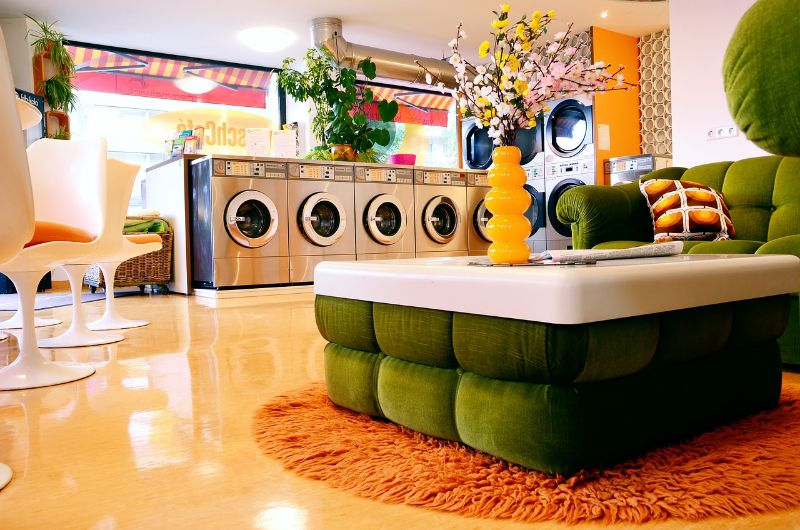 This step is paramount as it determines how much you'll have to spend to start your coin laundry business. Remember, every business needs to make profits. And this is the first step in ensuring that your laundromat starts on the right footing toward making profits in the future.
So, where do you buy your laundromat? You have three options as follows:
Many small business brokers can help you source the best laundromats available in your locality. The best thing about this sourcing option is that you can access laundromat sales near you as early as they appear. This is because the brokers have better connections to sellers.
Also, it reduces the amount of work you need to put in when searching for a laundromat to purchase. The brokers will do all the hard work for you.
The only downside is that these privileges come at a cost. Due to the broker's commission fees, you will have to pay more for the laundromat. That's besides the fact that the seller also pays the broker.
Getting the local brokers' emails and contacts is the best start.
Like any other business, Laundromat businesses are auctioned for various reasons. But, the main reason for such auctions is cash issues, mostly defaulting on loans.
The main advantage of buying anything in an auction is that they are usually cheap. This is either because the seller wants quick money or the financier wants to recoup their money. As such, auctions give you great opportunities to make profits with your future investment.
See Related: How to Get Free Money Instantly
Nowadays, the internet is the most convenient marketplace to find anything you want to buy, either products or services. Since people are always online, sellers are finding it easier to post what they want to sell on online platforms. And you can bet the vast online user base makes it easier to sell items.
People selling laundromat businesses are not any different. If you find the best platform, you can easily find yourself an incredible deal. In fact, it might be easier and cheaper than having to use a broker.
In addition, you can search for the laundromat from your phone and in the comfort of your home or office. One of the best online sites to buy a laundromat is Laundromatforsale.com. Visit the website and see if you can find a great deal.
The only disadvantage is that most listings reaching these sites are leftovers from the brokers. However, this is not always the case; sometimes, you may find a good deal.
Reach out to Existing laundromat Owners.
Although this isn't the easiest or most viable option, it can still work and get you a lifetime deal. Here, you need to visit different laundromat shops, talk to the owners, and inquire if they might be thinking of selling their business. If not, you can inquire whether they know of anyone selling theirs.
The advantage of this route is that you might find a great deal that doesn't include commissions or fees like those charged by the brokers. However, it might also be risky, especially if it is your first time. When using the brokers, they at least guide you on what to do to avoid risks, something you'll not find when dealing directly with the seller.
But to be safe, ensure you use a good lawyer and an escrow company. This way, your money is safe, and any legal issues that might arise are handled.
See Related: Best Online Businesses to Crush Your Day Job
3. Sourcing for Funds
Just like any other startup, a new laundry business requires funds. And it might not be a cheap endeavor.
In fact, whether you want to buy an existing laundromat business or start a new one, knowing where to get the startup cash is crucial. That's unless you already have some good amount of savings somewhere.
Here are some of the most popular options:
The first option is to obtain a business loan from your bank. This can be a good choice if you have a strong credit history. It also requires a well-written business plan demonstrating how your potential laundromat will grow and succeed in the long run.
Banks are usually better than most other small-time lenders, especially payday loan lenders, as they offer lower interest rates. Also, they allow you a more extended repayment period which offers flexibility and peace of mind.
Another option is to seek out investors who may be interested in helping you start or expand your laundry business. Many angel investors, venture capitalists, and private equity firms may be interested in backing a good business like this.
However, there are many considerations to be made when seeking investor funding. You'll need to carefully assess your financial needs and draft a convincing pitch to convince potential investors of your business's viability and profitability.
You can also sell some of your assets to finance your business or tap into your retirement fund. And lastly, some sellers even offer seller financing options.
See Related: I Need 100 Dollars Now: Easy Ways to Get It
4. Find a Way to Value the Laundromat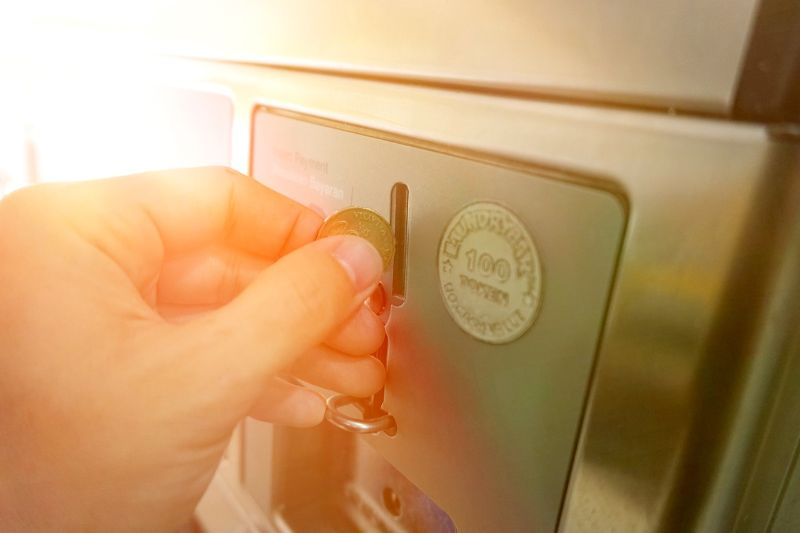 Starting your laundromat business with the least amount of capital is the best way to increase your chances of making profits in the future. One way of doing this is to ensure you buy the laundromat at the best price – the cheapest in the market. And to get the best price, you need to determine how much that equipment costs in the market.
So, after you've found the laundromat that meets your eye's preference, please take the next step and value it. But how do you value the laundromat when it's your first time purchasing one?
Well, this shouldn't be a big deal. There are numerous blogs about laundromat topics where you can research the prices. Also, some people have put YouTube videos on the same.
Lastly, you can ask around, especially talking with existing laundromat owners. But whichever way you use, ensure you have enough information to gauge if the price the seller gives you is worth it.
Buying an existing laundromat business will be valued based on its EBIT (earnings before interest and taxes). This is the amount of money the business fetches after subtracting all operating costs (excluding loans). For instance, if the business generates $80,000 annually but incurs operating costs of $20,000, the EBIT here becomes $60,000 ($80,000-$20,000).
The better this number is, the more profitable the business is. Therefore, the next step is to ensure that the price offered by the seller reflects this number. You can also use other factors, such as its location and client base, to determine if you're getting a good deal.
See Related: Best Service Business Examples: Make Money Providing Your Skills
5. Do Due Diligence
Before you close the deal and buy the laundromat business, ensure that everything is as it seems. For starters, if the previous owner tells you the business makes $100,000 a year, is this what it makes? Or are they exaggerating figures to entice you?
In addition, are the operational expenses put forward the actual ones? Or will you be met by more costs that will eat up all your profit? Remember, even with a significant income, operating costs can diminish all your profits.
Since the goal is to make profits and better your financial status, ensure that you have all these details to avoid entering a business blindly, only to worsen your financials. Also, ensure you find out why the owner is selling the business.
6. Making the Final Purchase
Closing the deal is the last step towards owning your own laundromat business. Since you have done all the necessary research, you are sure that what you buy is the real deal. But remember, only rely on facts and not rumors or emotions.
Also, before making the final decision, ensure that you've renegotiated the price based on your findings to ensure that you get the best deal. The cheaper you get your laundromat equipment, the better start you will have in the laundry industry.
See Related: Laundromat Investment: Is Buying One a Good Idea
Best Tip for Running a Successful Laundromat Business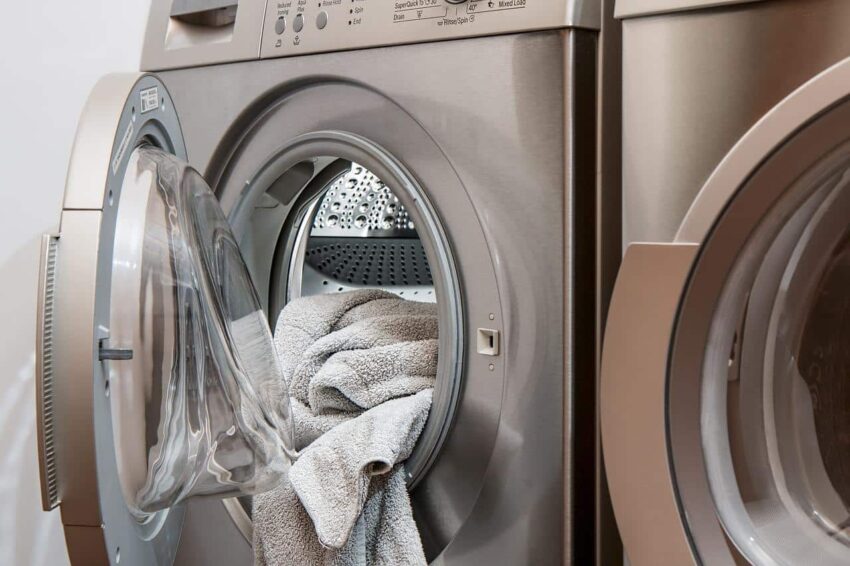 Besides buying the laundromat equipment or business, there are several tips you need to consider if you are to manage a successful business. Buying a laundromat at a low price or getting the right equipment is not always enough.
Here are some tips you should employ;
1. Location
Finding the right location is paramount for the success of any business. In the laundry industry, location should never be overlooked.
To start with, you need a densely populated location. This will increase your chances of getting many laundry customers.
Also, it would be best if you considered areas near colleges or universities. These areas have students who are more than willing to use your laundry services, especially since most don't own personal washing machines.
Lastly, try to find a shop near the mid-level and lower-income populations. Why? Most of them don't own laundry equipment at home. As such, chances are higher that they might use your services.
See Related: How to Double 10k Quickly
2. Have a Website and Social Media Presence
One vital tip when marketing your business is to have a website. This way, you can easily reach out to your customers and inform them of new products, promotions, and discounts.
Social media marketing is also another great way to reach out to customers. With most people being active on sites such as Facebook, Twitter, and Instagram, the potential for getting many customers is high.
3. Offer better Amenities and Services
Always try to stay ahead of the competition. You can do this by offering better amenities and services than other laundry businesses in the area. For example, you could invest in high-quality cleaning products, vending machines, or digital card readers.
You could also offer coffee, free WiFi, or ample parking to attract customers. However, you should note that everyone is trying to outdo the other. So, be unique and position yourself well.
4. Work Hard
Despite the customers doing their laundry, much must be done to make your business successful. For instance, you need to ensure the machines are always in their peak operation and that you provide an effortless way of collecting coins.
In addition, you'll be responsible for fostering good customer relations, monitoring employees, and ensuring the clients are always satisfied.
See Related: Best Stay-at-Home Jobs for Moms and Remote Workers
FAQ
Which is the best place to buy laundromat equipment?
You can consider online vendors that offer good deals and discounts. But if possible, it's always best to get in touch with a reputable local supplier who can help you find the right equipment for your business.
Does a laundromat offer a stable cash flow?
Yes. Since this is a cash business (paying before service), it can easily become your cash cow. And the good thing about it is that, unlike many other retail businesses, it acts more as a passive income source. You don't need to put in a lot of effort each day.
Is a laundry business a viable one?
Yes. If done right, a laundromat business is a great opportunity to make good money. But that's after you have the right equipment and location and manage the business well.