Do you have some dollars that you would like to double? This piece will dig into how to double 10k quickly.
The idea of being able to double your money is quite alluring. But is it possible? For instance, if you have 10k, how would you double it quickly and legitimately? Well, it might not be easy, but it's undoubtedly possible with the right strategies and tools.
No, one wouldn't want some extra bucks in their bank account. Not especially when it's a whooping 10k extra.
If you have some 10k that you want to double, this article is specially tailored for you. We will explore how to double it quickly using incredible but legit ways. This way, you can easily get extra money without worrying about colliding with the authorities.
But before that, let's look at issues you must consider when trying to double your money;
Risks Involved and Considerations if You Want to Double your Money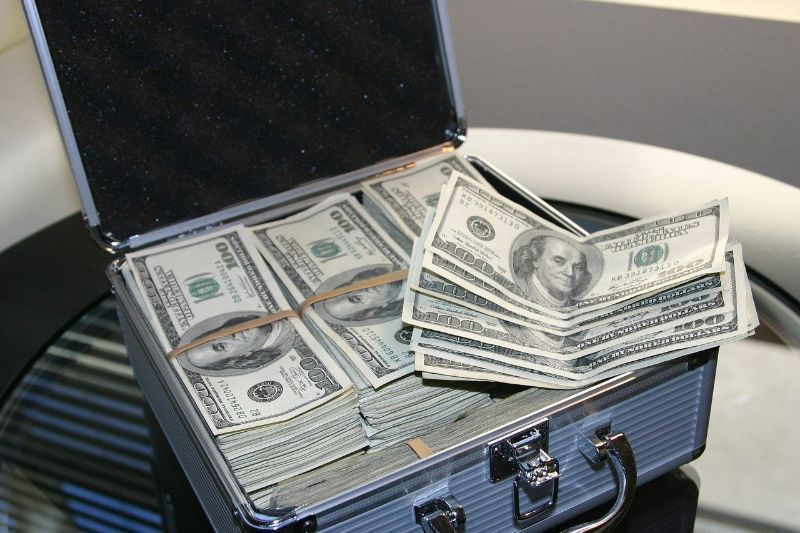 As stated earlier, doubling that cash might not be easy. There might be several issues you must first consider before diving all in. These includes:
1. Rewards vs. Risks: Don't Lose Money
Any activity undertaken has a risk and reward potential. And in most cases, the higher the risk, the higher the potential rewards, and vice versa. For instance, investments in penny stocks have a higher potential of loss but can make you 100% or more profits if done right.
When trying to double your money quickly, you must consider how much risk you're willing to take. Are you okay with losing all your money? What about half of it? These are critical questions you must answer before proceeding.
2. Time Frame
How soon do you need the cash? A long-term investment won't be ideal if it's for an emergency.
In this case, you need something that grows fast and gives you returns quickly. However, a long-term investment might be the best option if you're looking to double the cash for retirement.
3. Taxes and Inflation
You must also account for inflation and taxes when trying to grow your money. These two can significantly reduce the value of your money over time if not factored in correctly.
For instance, $10,000 today might only be worth $5,000 in 10 years due to inflation. So, it's crucial to consider the effects of inflation and taxes when assessing options for doubling that money.
No one wants to lose money in the long run. I'm sure you also wouldn't want that to happen.
4. Finding the Right Platforms and Tools
Without the best vehicles or platforms, it will be quite difficult to double your money quickly. After all, you can't just put your money under the mattress and expect it to grow over time.
No, you need to invest that cash in the right places to make real returns.
But what are some of the best platforms for doubling your cash quickly? Whether you are investing in real estate, cryptocurrency, or stocks, there are tools with greater potential to achieve your goals than others.
For instance, if you're looking to invest in stocks, consider using a tool like Robinhood. This platform is excellent for quickly buying and selling stocks without incurring commission fees.
On the other hand, platforms like Fundrise make it easy to start with little money if you want to get into real estate investing. With as little as $500, you can start investing in a diversified portfolio of properties across the United States.
Let's dive in and explore your options when you want to double your 10k.
See Related: Highest-Paying Survey Sites to Make Money Fast
Best Ways How to Double 10k Quickly
You don't need miracles to double your money. Just use some of these proven options, and you'll get there.
1. Real Estate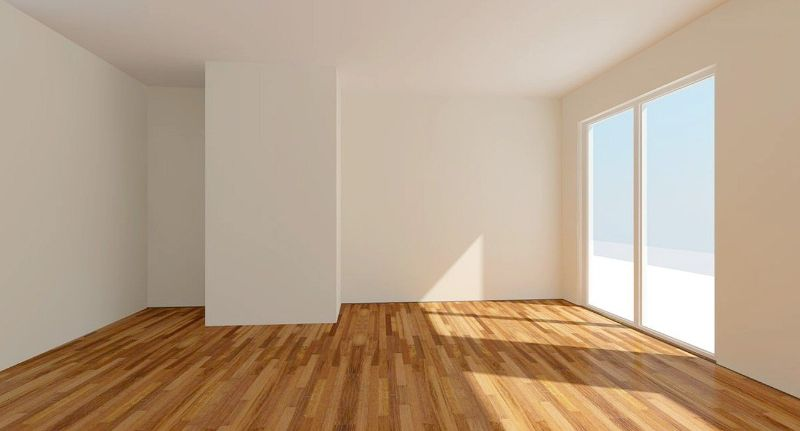 Real estate is among the best options when it comes to wealth creation. Subsequently, it becomes an incredible option when you want to double your money.
This is because it's an investment property with long-term growth potential. And with a platform like Fundrise, you can start investing in real estate with little money and without the hassle of being a landlord.
But how would you double your 10k with real estate investments?
If you have some experience in real estate, you can easily double that 10k by flipping houses. This involves buying a property, fixing it up, and selling it for a higher price.
Of course, you must know what you're doing to make any significant profits. But if done correctly, house flipping can be an excellent way to grow your money quickly. All you need is to ensure that you buy a property in the right location and perform the necessary upgrades.
With the right upgrades, the house's market value will shoot up, and if you do your calculations right, doubling that 10k won't be a big deal.
Another option is to become a landlord and rent out properties. This could be an excellent passive income stream that generates cash flow every month without much work on your end.
And as the value of the rental property increases over time, so will your rental income. Just be sure to factor in all the costs of being a landlord before getting started.
However, ensure you have a property in a price renters' location. This way, getting renters to guarantee your monthly income can be easy. Luckily, a platform like Roofstock offers an excellent marketplace where sellers and buyers can connect and get the best deals.
Also, they can even connect you to a property manager to ensure that your property is well managed. So, whether you are buying a multi-unit rental property to rent via Airbnb or finding regular tenants, being a landlord is an excellent way to double your income.
Investing in real estate nowadays is quite easy. In fact, you can decide to invest just $500, $10,000, $100,000, or more based on your capability. So, crowdfunding might be an excellent option if you want to learn how to double your 10k quickly.
But how does it work?
In real estate crowdfunding, platforms like CrowdStreet, PeerStreet, or RealtyMogul bring together a group of individual investors to fund a portfolio of properties. This way, it becomes possible to invest in multiple properties without having to come up with all the money yourself.
See Related: Real Estate Crowdfunding guide: What it is and How to Invest
Invest in REITs (Real Estate Investment Trusts)
Another incredible way of doubling your 10k through the real estate industry is by investing in REITs. These are firms that own, operate, or finance income-producing real estate. Here, you can invest in a publicly traded REIT or a non-traded REIT.
The best part is that you don't need to be an accredited investor to get started with this option. Also, there are different types of REITs you can invest in, including residential, hotel, office, retail, healthcare, industrial, and self-storage.
With REITs, 90% of all the income they generate is divided among the investors. This means you get a steady passive income stream if you invest in the right REITs. But unlike in crowdfunding, where you invest directly into the property, in REITs, you invest in the firm or corporation.
The good thing about REITs is that they invest in a wide portfolio of properties like ETFs and mutual funds. This way, even if some properties aren't as lucrative, others are.
See Related: Is Real Estate Investment Trusts a Good Career Path: Rewarding Jobs
3. Cryptocurrency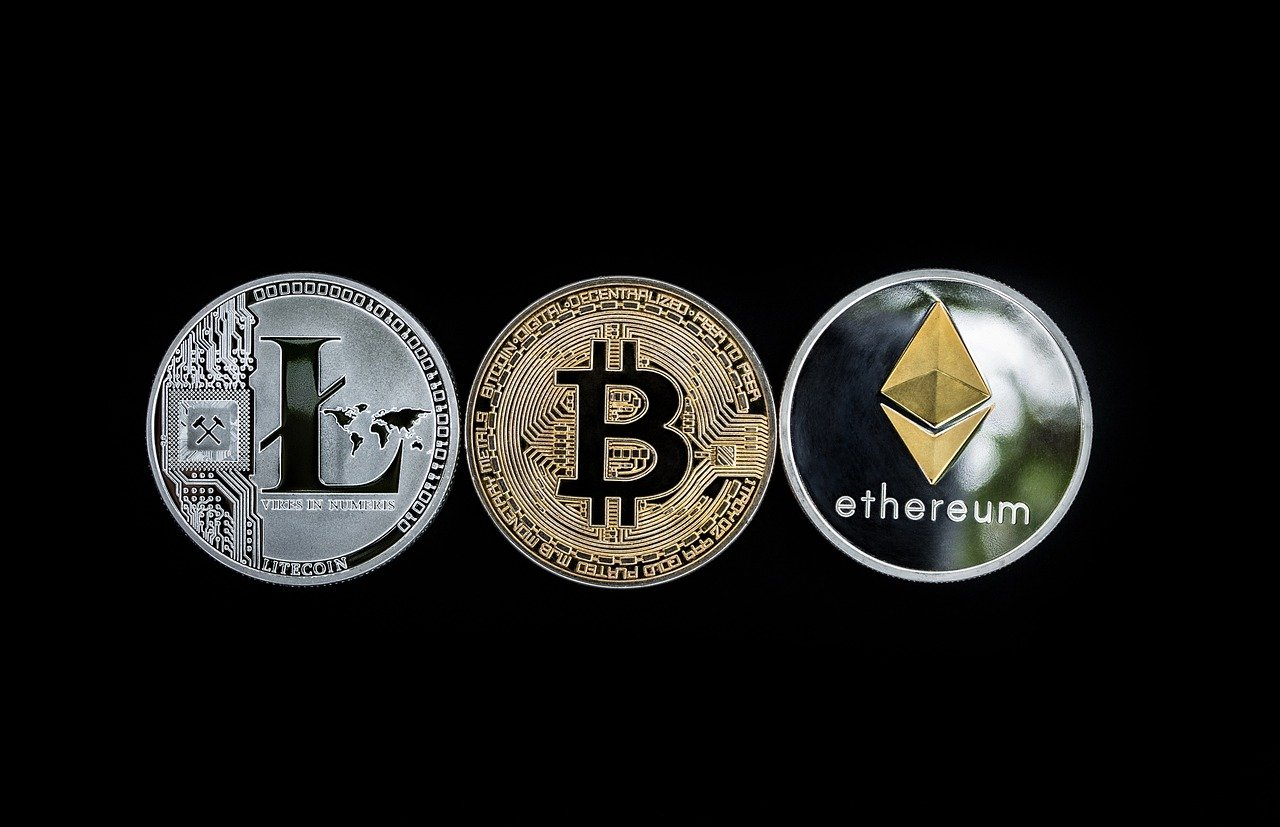 Cryptocurrency is another excellent option when you want to double your money quickly. Although it's a volatile market, if you are lucky and know what you are doing, you can make a lot of money in a short period.
Imagine investing $10k and waking up to a whopping $65,000 just over a year later. This happened between June 2020, when one Bitcoin traded at around $9293, and November 2021, when the same coin traded at $65,000. Now, that's more than a 500% rise.
The best part is that there are many platforms where you can buy and trade cryptocurrency. To invest in cryptocurrency, you can use platforms like Coinbase, Wealthsimple, Coinmama, Webull, or BlockF1.
Coinbase allows you to buy and sell BTC, ETH, BCH, and LTC on their platform. You can also use it to store your cryptocurrencies safely. And if you want to take things a notch higher, you may consider using margin accounts to increase your profits.
However, just like any other investment, ensure you do your due diligence before buying any digital currency. Also, don't invest more money than you can afford to lose.
Remember, with that high margin, and it can drop just as it rose. Take the case of the 2020 drop. While Bitcoin was around $65,000 in November 2021, the same coin dropped in value to $25,000 in June 2022.
4. Peer-to-Peer Lending
Do you want to learn how to double 10k quickly? Try peer-to-peer lending. With this option, you can earn between 4% and 9% annually on your investment.
How does it work?
Platforms like LendingClub and Prosper bring together borrowers and investors in peer-to-peer lending. The borrower applies for a loan on the platform, and if they are approved, the money is disbursed.
As an investor, you can choose to invest in loans that fit your risk tolerance and investment goals. And once the loan is fully funded, you start earning interest on your investment.
The best part is that you can automate your investments so that the platform can keep reinvesting your profits. That way, you can grow your money quickly and with little effort.
However, it's important to note that peer-to-peer lending is a long-term investment. This means you need to be a bit patient to start seeing significant returns on your investment.
Also, remember that there is always a risk of default when you lend money to people. Therefore, ensure that you diversify your investments across different loans to mitigate this risk.
See Related: How to Make Money as a Kid: 38+ Fast, Easy Ways to Earn
5. Try the Stock Market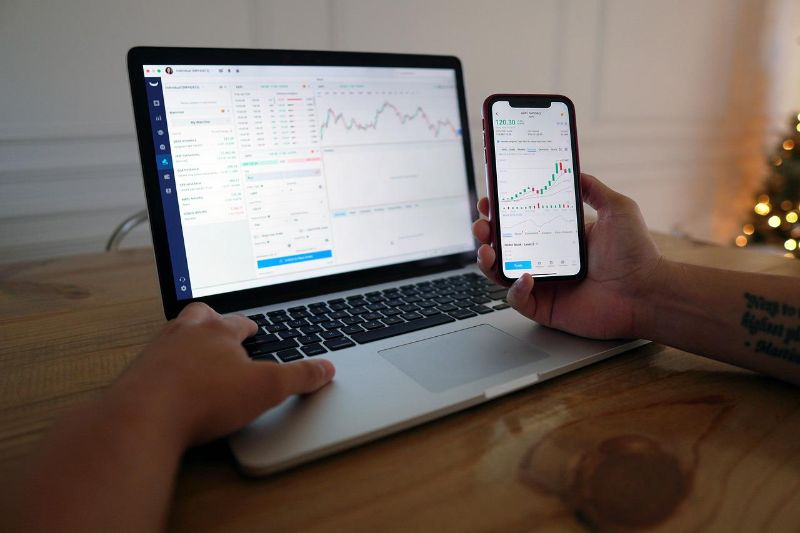 The stock market can also be a great option in your quest to double 10k quickly. In fact, this is one market that has made numerous millionaires within quite a short period.
The only risk with the stock market is that it's significantly volatile. This means that your investments can lose value just as quickly as they gain it. So, you need to be very careful when playing the stock market.
One way to limit your risk is only investing in stocks you understand. Also, don't put all your eggs in one basket. This means you should diversify your portfolio by investing in different stocks from different companies.
You can use SeekingAlpha to pick a good portfolio of stocks. Some great platforms to use when you want to invest in stocks are Gatsby, Stash, and Robinhood.
Another thing you can do is invest in index funds. These funds track a specific index, such as the S&P 500. Index funds offer you the chance to diversify your investment and limit risk.
The stock market is also the best place to make money with compound interest. For instance, long-term investors can easily enjoy an annual return of between 8 and 10% (although not always). And with 10% returns, investors can double their money within seven years.
Therefore, if you are not in a hurry, you can use this safe way to grow your wealth and make more money. In short, stock market investments can be a great way to double 10k quickly. However, you need to be very careful as it's also a risky option.
Your best options here include the following:
Investing in Mutual Funds
With a mutual fund, you get a basket of stocks or bonds, which reduces your risk. Also, professionals manage these funds, so you don't have to do the heavy lifting.
The only downside is that these funds come with fees, which can affect your profits. But if you're careful about the fees, mutual funds can be a great option.
Even better, you can check and evaluate the fund managers before investing. This allows you to make a well-informed investment choice. Some of the best investing platforms when dealing with mutual funds include Stash, Acorns, and M1 Finance.
See Related: Acorns vs. Robinhood vs. Stash: What Micro-investing App is Best
Investing in ETFs (Exchange-traded funds).
An ETF is a basket of assets (usually stocks) that trades on an exchange like a stock. And just like mutual funds, you don't have to do the heavy lifting when picking stocks.
However, unlike mutual funds, ETFs have low fees. This is because they are passively managed, meaning no fund managers are involved. Also, they are actively traded within a trading day in the stock market.
If you want to invest in ETFs, some of the best platforms include Robinhood and Vanguard. With Vanguard, you can access over 5,000 ETFs with no commission fees. This puts you a step closer to achieving your financial goals.
See Related: Robinhood vs. M1 Finance – Which is Better
6. Open a High-Yield Savings Account
This might sound impossible, but some savings accounts offer lucrative interest rates. For example, the Barclays Online Savings Account offers an interest rate (APY) of 2.25%. This is five times more than the national average.
But to get the best interest rates, you need to shop around and compare different banks. Also, remember to read the fine print, as some banks might have restrictive requirements.
For example, some banks might require you to maintain a minimum balance or make a certain number of monthly transactions to get the advertised interest rate. But if you can find high-yield savings account with no such restrictions, then it's worth considering.
The truth is that saving accounts might not be the faster way to double your money. But, it's among the safest if you are patient enough. With time, your money can grow significantly.
Here are some of the best online savings accounts:
Citigroup: Citi Accelerate Savings Account
Capital One: 360 Performance Savings
Ally Bank: Ally Interest Checking Account
Barclays: Barclays Online Savings account
Discover: Discover Cashback Debit
Goldman Sachs: Marcus by Goldman Sachs High-Yield Online Savings account
Simply choose the account that meets your preferences and start saving. In fact, savings is one way of ensuring financial stability in the future.
The prevailing market conditions determine the interest rate on these accounts. If the current interest rates rise, so will the interest payments on your savings account.
7. Retirement Accounts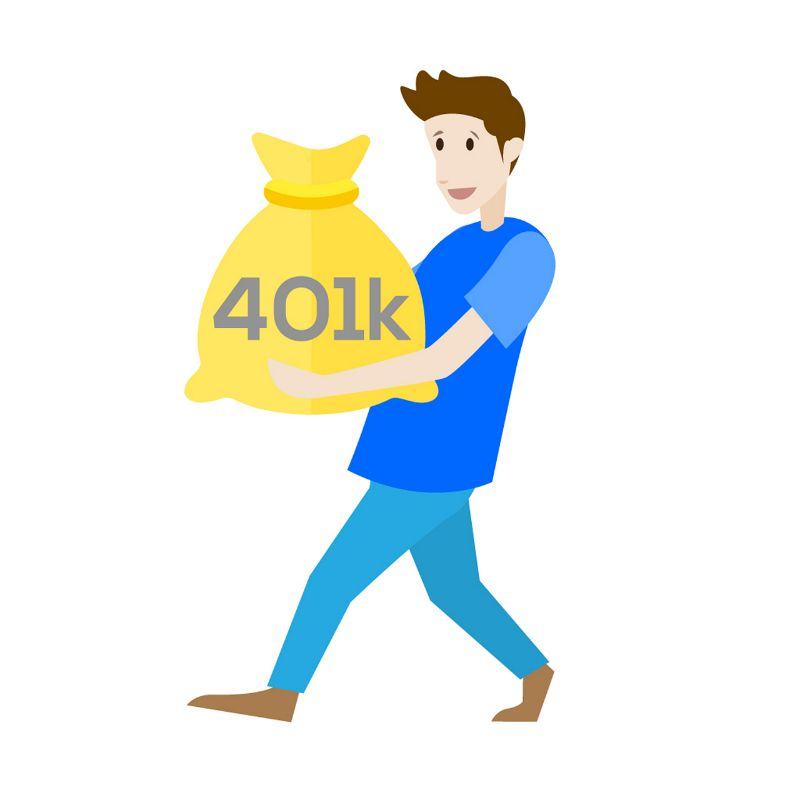 You can use various retirement accounts to help double your 10k quickly and build wealth. The best part is that these accounts offer tax breaks, which can boost your returns.
Some of the best retirement accounts include:
401(k) plans
SEP IRA plans
SIMPLE IRA plans
Roth IRA plans
Each account has its own benefits and drawbacks. Therefore, make sure to choose the one that best suits your needs.
For example, a Roth IRA offers tax-free growth and tax-free withdrawals in retirement. This is because you contribute money to the account with after-tax dollars. However, there are contribution limits. For instance, in 2022, the contribution limit is $6,000 for people under 50 years and $7,000 for older folks.
On the other hand, a 401(k) plan offers employer-matching contributions and tax-deferred growth. But it doesn't offer tax-free withdrawals. This means you will be taxed on the money when you withdraw it in retirement.
The best way to choose retirement investment accounts is to talk to your financial advisor. They will help you determine the best option for your specific situation.
See Related: How to Get Free Money Instantly
8. Open a Business
Whether physical or online business, this is one incredible way to help you double 10k easily. However, it must be done right lest it leads to losses.
The best thing about starting a business is that it allows you to be your own boss. You can control your time, and the nine-to-five grind does not bind you. Also, businesses have the potential to make a lot of money.
Of course, starting a business is not without risks. There's no guarantee that your business will be successful. Many businesses fail within the first few years.
But if you're willing to take the risk, starting a business could be a great way to double your money. Just make sure you research and put together a solid business plan before getting started.
If you want to start your own business, here are some great opportunities:
Online store: You can sell products or services online. For example, you could start an online store that sells clothes, jewelry, or home decor. Try a platform like Shopify, Wix, or Square Online.
Dropshipping business: A dropshipping business is an e-commerce business where you sell products shipped directly to the customer from the supplier. The best platforms here include eBay, Etsy, Amazon, and Wix.
Freelance business: If you have a skill that you can offer as a service, then you can start a freelance business. For example, you could be a freelance writer, graphic designer, or web developer. After you've attained the required skills, you can apply for freelance jobs on platforms like 99designs, Upwork, Fiverr, or Freelancer.com.
Consulting: You can start a consulting business where you offer your expertise to clients in exchange for a fee. This can be either a brick and motor or an online business.
If you invest your 10k in any of these businesses, there is a high chance that it will double or even triple within a short period.
See Related: How to Make Money with Merch by Amazon
9. Pay off High-Interest Debt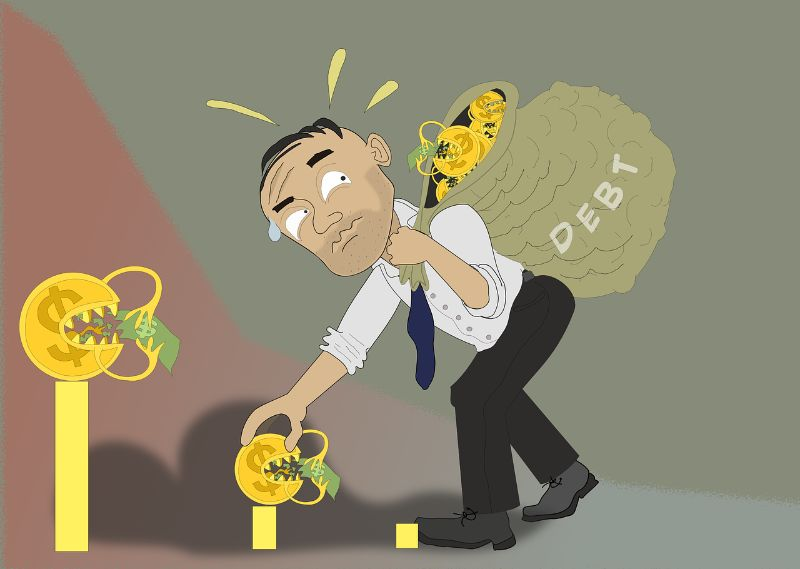 Is this even possible? Absolutely yes.
But how?
WWeall knows that high-interest debt can be detrimental to our finances. However, using it correctly can help you make or save good money.
Here's how it works:
You use your 10k to pay off high-interest debt, such as credit card debt or a personal loan.
You invest the money you would've otherwise spent on interest into a high-yield investment, such as a high-yield savings account or a CD.
The money that you earn in interest from your investment is greater than the amount of interest that you would've paid on your debt. As a result, you come out ahead financially. It's a great way to use your 10k to pay off debt and make a profit at the same time.
Also, you increase your home's equity by paying your high-interest debt, say, a mortgage. This can be used as collateral for other investments, including stocks or real estate, to earn more money.
See Related: How to Leverage Credit Card Debt to Build Wealth
10. Open a Money Market Account
This is pretty similar to a savings account. However, the interest rate is usually higher, and there are often restrictions on how often you can withdraw money.
Money market accounts are a great way to earn passive income. The money you put into the account will grow over time, and you'll be able to withdraw it when needed.
Make sure you choose an account with a reputable bank or financial institution. And be sure to read the fine print before opening an account to know any fees or restrictions.
The good thing is that your money is secured, as FDIC insures these accounts. As such, you are sure that your 10k is in safe hands.
FAQs
How can I double my money fast?
Invest in stocks or mutual funds. Over time, these investments will generally increase in value, allowing you to sell them for a profit. You can also try real estate or opening a business. A business is a riskier option but can also be very lucrative.
Is it possible to double my money in a year?
Yes. However, this is not guaranteed and will largely depend on your investments. For instance, investing in cryptocurrency or stocks can help you achieve this goal. But remember, these two markets are quite volatile.
How long can I take to double my 10k with stocks?
This will largely depend on the stock market. However, if you're patient and invest in quality stocks, you should be able to double your 10k within 3-7 years. And if you are good at trading and an active trader, this can take even a year or less.
Related Resources