Amex or Chase is the first place to check if you're looking for a credit card concierge. Similarly, you'd want to know whether Amex concierge is better than Chase concierge or if it is the other way. Let's find out:
Is there a clear winner when comparing Amex concierge vs. chase concierge? Deciding which is ideal for your situation can be challenging.
While the two services have similar features and benefits, they also have a few differences. For instance, they both can help you book flights and hotels. But American Express operates its own concierges, while Chase credit cards get concierge service from Visa. But which is better?
To answer the question, is Amex concierge better than chase concierge? I'll make a head-to-head comparison shortly. But first, what's a credit card concierge?
Credit Card Concierge Meaning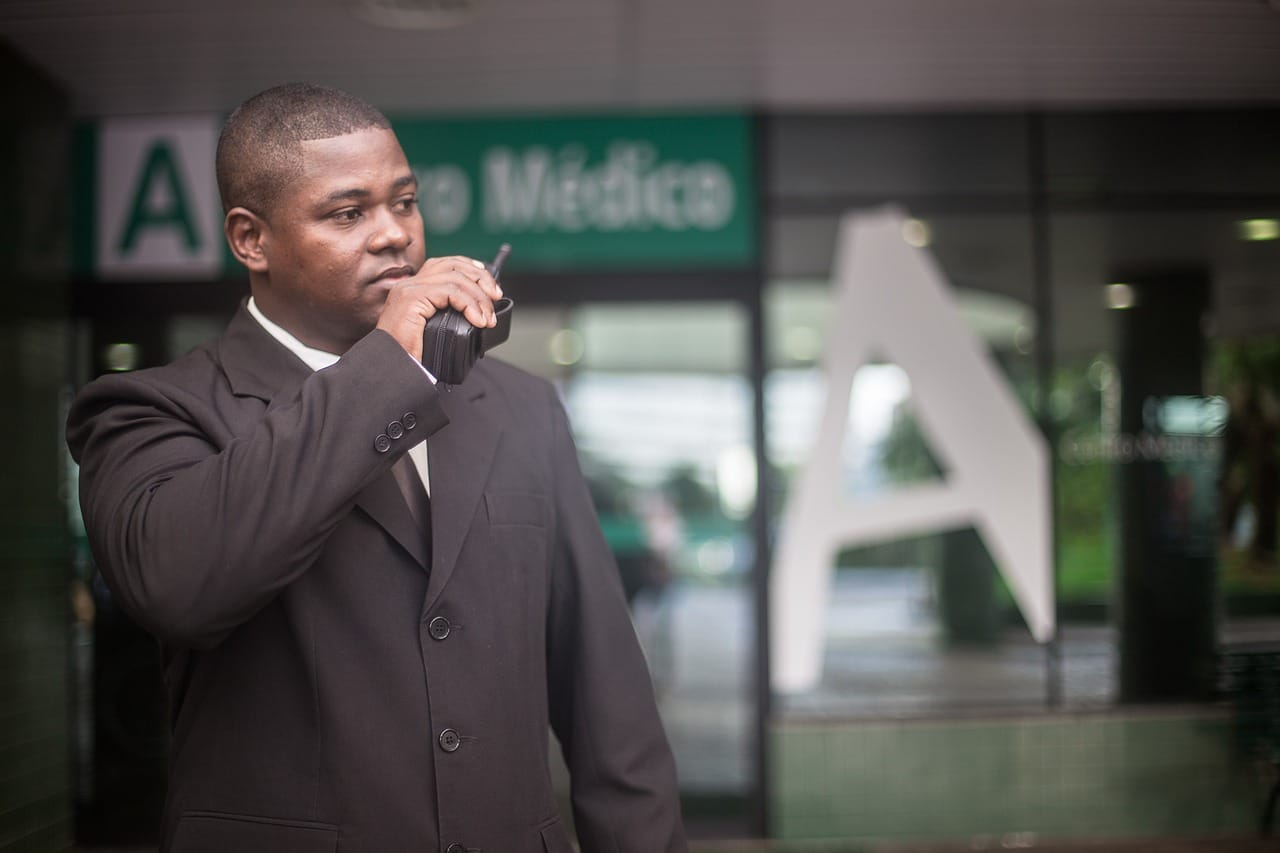 This is a complimentary service that credit card companies offer to eligible card members. Typically, they are personal assistants or customer service reps that tackle the daily demands and needs of credit card holders.
While anyone can do these services without assistance, credit card concierges save money and time.
Concierges offer local information and help guests organize their vacations and daily activities. For instance, they can reserve a table at a popular restaurant, scour tickets to a sold-out event, do personal shopping, reserve airport parking slots, and advise on travel plans.
See Related: Is Consumer Services a Good Career Path?
What are The Best Credit Cards for Concierge Services?
There are several concierge services; to find the best credit cards for these services, it's essential to consider a few things.
First, you'll need to decide what type of concierge service you're looking for. Some of the most popular types of concierge services include:
Travel concierge services assist with airfare and hotel bookings, food and wine recommendations, and more.
Lifestyle concierge services help with everything from diet planning to finding new hobbies.
Hotel Concierges help book hotels, make restaurant reservations, recommend nightlife, arrange spa services, and secure transportation.
Business concierge services help business operators efficiently and quickly run their tasks.
Medicine concierge helps during medical emergencies
The shopping concierge sources different items like clothing or costumes to wear to an event.
Next, you'll need to consider the specific features of the card you're interested in. Some cards offer premium complimentary access to their concierge services, while others offer exclusive benefits like early access to deals or discounts on products and services.
It's also important to consider which family members can use the card and whether there are restrictions on how much they can spend. For example, can kids or couples share the provided complimentary access?
So, several different credit cards offer additional concierge services, and the best ones vary depending on your needs and preferences. You can use the TopCreditCardFinder tool to find the credit card that best suits your needs.
See Related: How to Improve Credit Score in 30 days
Comparing Amex concierge vs. Chase Concierge
Let's make a side-by-side comparison between Amex and Chase concierge services:
What the American Express Concierge Offers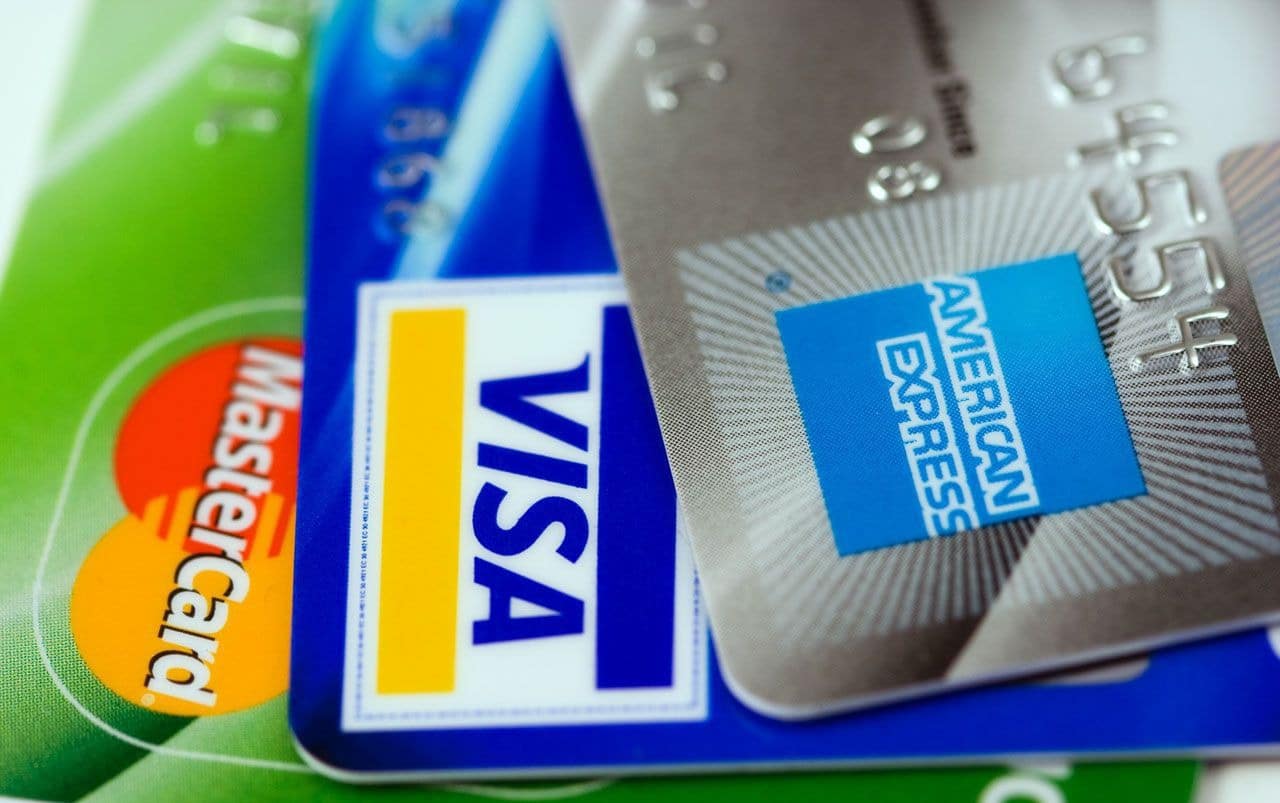 Premium American Express, credit card holders receive complimentary luxurious travel-related concierge services. This service offers a wide range of services that can help make your trip smoother and more convenient.
American Express concierge offers its customers a wide range of services, including travel planning, restaurant recommendations, shopping advice, and more. Some of the most popular services provided by American Express include:
-Planning itineraries and travels
-Booking flights and hotels online,
– Assistance with transportation options,
– Coordinating activities with other guests traveling on the same trip,
– Making food and beverage reservations,
– Serving as a personal travel agent,
-Senior citizen care
-pet care
-Scoring hard-to-get tours, restaurant reservations, and theater tickets,
-Working on travel refunds,
-Sending flowers on your behalf.
So, if you're looking for a travel concierge service that can take care of all your travel needs, this is the ideal option.
See Related: How to Get Free Money Instantly
Which American Express Credit Cards offer the Best Concierge Services?
Several American Express credit cards offer concierge services, including Amex platinum or gold premium cards. Some of the most popular cards include the Amex:
Platinum card – The annual fee is $695
Delta Skymiles Reserve – costs $550 annually
Business Platinum card – The annual fee is $695
Hilton Honors Aspire card – Costs $450 yearly
Uber-exclusive Amex Centurion Card (aka, the Black Card) – to join it, you need an invitation
These cards come with various benefits, including access to a range of exclusive concierge services. Each card has unique features and strengths, so it's essential to choose the right one for your needs.
The Amex Platinum card is likely your best option if you're looking for a card that offers a wide range of concierge services, from airport transfers to meal recommendations. And if you need help with simple tasks like booking a hotel or ordering food delivery, then Amex Gold or Delta Gold might be better options.
Both cards have dedicated concierge lines to help you with reservations and deliveries.
Let's now explore Chase concierge services:
What Chase Concierge Offers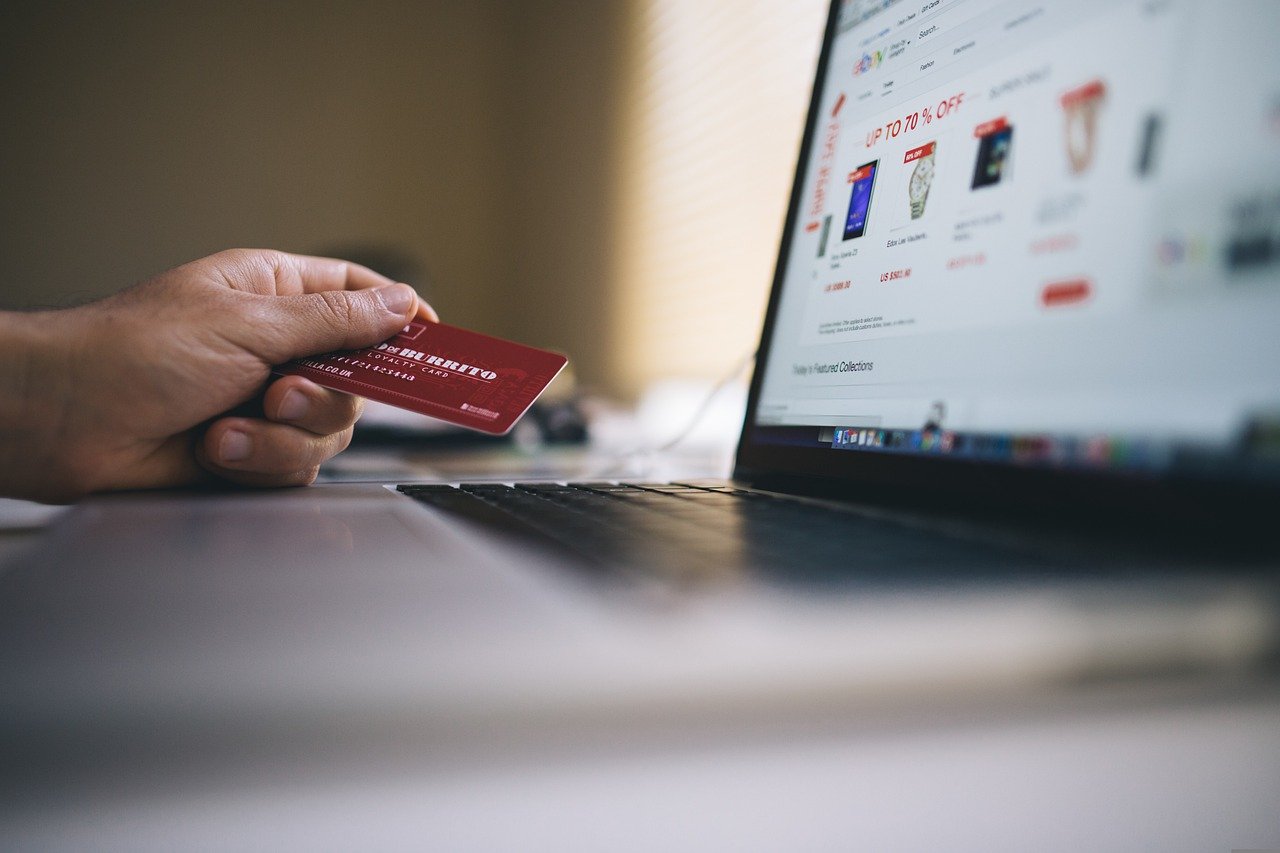 The Chase visa card is another great concierge service-eligible card. In this case, Chase visa offers users different concierge services, including:
– Booking hotels and making restaurant reservations,
-Booking events
-Locating hard-to-find items, to mention but a few.
The chase concierge service is based on your Chase visa card tier. They include:
Visa Signature concierge services
Visa Infinite concierge services
These cards have different logos at the corner of the lower right hand, indicating whether it's a Visa Signature or Visa Infinite card.
See Related: What is the Credit Score Needed for Amazon Card
Visa Signature Concierge Service
Chase Visa Signature concierge service is a great way to get help with your travel needs. This service is perfect for anyone who wants help making their trip as hassle-free as possible.
This service offers 24/7 assistance from highly-trained professionals who are experts in travel, dining, shopping, and more. They can help you plan the perfect trip, find the best deals on flights, hotels, and other related expenses, and even book reservations.
Some of the concierge services under the Visa signature include:
Booking tickets and hotels,
Getting advice on the best places to eat,
Booking tickets to special events like concerts, sporting events, or theater plays,
Help with finding local services, including legal and translation services,
Recommend, arrange and order delivery of flowers or special gift hampers,
Recommend local tourist attractions,
Help find and lease unique equipment like a sound system for performance.
Some great examples of Visa Signature cards include:
Chase Sapphire Preferred® Card -has a $95 yearly fee
United Quest℠ Card- $250 annual fee
United℠ Explorer Card – $95 annual fee
Marriott Bonvoy Boundless® Credit Card – $95 yearly fee
United Gateway℠ Card – at $0 cost
The World of Hyatt Credit Card- the fee is $95 yearly
Marriott Bonvoy Bold® Credit Card- at $0 fee
Amazon Prime Rewards Visa Signature Card – at $0 cost
You can call:1- 800-953-7392 to use the Visa Signature concierge service or to enquire about any issue. Their agents are available 24/7 to assist with any problem.
See Related: Credit Score Needed for Apple Card
Visa Infinite Concierge Service
The infinite concierge offers everything Visa signature concierge offers, like finding hotel rooms or reserving tickets. Albeit at a higher annual fee, the Visa Infinite Concierge gives you access to more comprehensive options and discounts than the Visa signature concierge.
Therefore, it offers you more options when requesting reservation tickets to a particular event or restaurant. Also, they have a faster turnaround. But, there is fewer Visa Infinite concierge than Visa Signature concierge cards. Thus, the competition for attention and time is not as stiff as with Visa Signature, so it's the best concierge service.
Examples of Chase Visa Infinite cards include:
United Club℠ Infinite Card -yearly fee of $525
Chase Sapphire Reserve® – the annual fee of $550
You can contact:1-877-660-0905 if you want to use Visa Infinite concierge service or have any queries or concerns at no cost. The agent will attend to your needs and may follow up with a phone call or email if the issue is complex.
If you want to register for the Visa Digital Concierge, visit the website and follow the process. Ensure that you read the policy or the fine print and understand it before you submit your request.
See Related: How to Leverage Credit Cards to Build Wealth
What are the Best Chase Concierge Credit Cards?
Chase credit cards are great for concierge services because they offer a wide range of benefits and features that can make your life easier. Some of the best cards for concierge services include the Chase Sapphire Preferred, Chase Freedom Unlimited, and Chase United Explorer. Each of these cards offers different benefits that can come in handy when using a concierge service.
For example, the Chase Sapphire Preferred has a $95 annual fee and earns 60,000 welcome bonus points for spending on travel and dining out. It has a unique feature called "Chase Concierge Access." This allows you to access a team of dedicated advisors who can help with everything from booking flights and hotels to processing your passport.
The Chase Sapphire Reserve card. This card also has a dedicated concierge team, but it goes one step further by offering 24/7 support. If you ever need assistance with anything related to travel or tourism, they'll be there to help you, no matter what time of day or night.
The World of Hyatt Card offers 60,000 bonus points welcome offer after your card is approved, which can be used to cover travel expenses or cash-back rewards.
The Chase United Club Infinite card offers rewards for 1x to 4x miles per dollar spent on travel-related purchases. Also, it provides 100,000 welcome bonus miles. This makes it perfect if you're looking to use your concierge service to book all your travel expenses in one go.
Finally, the last card on our list is the Chase Ink Plus credit card. This card offers massive bonus points for every purchase made through its concierge service so you can get huge discounts on travel expenses without any form of bureaucracy or hassle.
See Related: How to Get 800 Credit Score
Is Amex concierge better than chase concierge?
Our overall verdict is a no. Here's why. While both Amex concierge and Chase concierge have similar functionality because you can use them to book travel and make reservations, Chase has more cards. Unlike Amex, which only has a handful of premier cards providing the service at a steep yearly fee, Chase has various options to choose from. Some Amex cards, like the American Express® Gold Card, are costly and have no concierge benefits;
FAQs
What is the most prestigious Amex card?
The Amex Platinum card is among the most prestigious concierge service cards. It offers several benefits, including access to exclusive events and experiences, travel assistance, and personal chauffeuring. Though it has an annual fee, it offers luxury and convenience.
Are concierge services worth it?
Concierge services can be a great way to get more out of your travel experience. This includes things like easier airport security checks, faster check-in and boarding times, special meal or beverage recommendations, and arranged transportation. Some concierge services also offer additional amenities, such as VIP treatment at local attractions or other exclusive privileges that are unavailable to the general public. While there is no one-size-fits-all regarding concierges, many people find them worth the extra cost for their luxury travel experiences.
Is credit card concierge services free?
While some credit card concierge services are free, most charge a fee for their service. Before signing up for a credit card concierge service, read the terms and conditions carefully to understand any applicable fees. Some common fees that Concierge Services may charge include monthly membership costs, data usage charges, or other charges related to using the concierge services. It is also important to note that not all concierges offer the same level of assistance, so choosing one whose style of help appeals to you is important.