Is Survey Junkie safe? Is it the best site to join for those who want to make money online with surveys? Let's explore these questions and more.
When you think of paid surveys, Survey Junkie is among the first sites that come to mind. But is Survey Junkie Safe? Can you make money here without the worry of being scammed? Such questions are quite common if you are just about to join the site.
Truth be told, there are numerous survey sites that promise thousands of dollars but are big scams. As such, we will take a deep dive and explore everything there is to know about the safety of using Survey Junkie. And to do so, let's start with the basics;
Survey Junkie Stats:
Over $55,000 is paid to Survey Junkie members daily.
Earn over $100 monthly by completing three or more surveys daily
Complete four or more surveys daily to earn over $130 monthly
$76 Million payouts made to members
$1.6M+ monthly payout
20M+ lifetime members
What is Survey Junkie?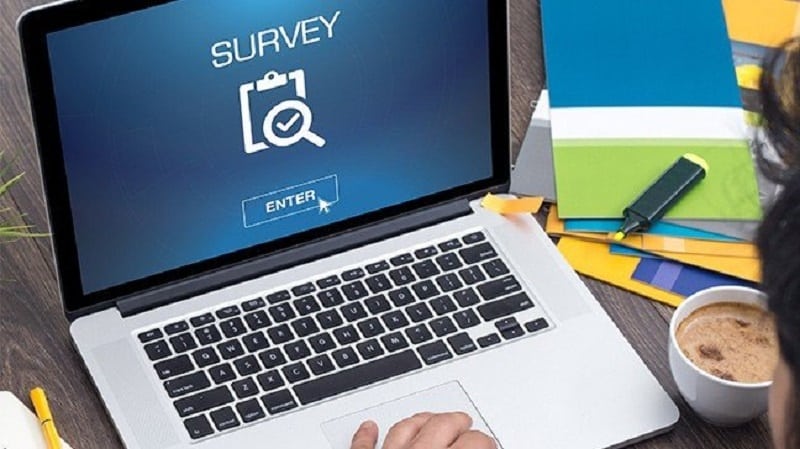 Survey Junkie is an online paid surveys platform. The platform gives users a chance to make easy money online by answering surveys during their free time.
Usually, users receive points for every completed survey. The users can then redeem these points for money or free gift cards.
Currently, Survey Junkie has over 20 million active users. Now, that shows just how much people trust the platform. It might not offer thousands of dollars in rewards, but it surely can help you monetize your free time.
The platform partners with thousands of market research firms and companies to provide reliable survey opportunities to its members. And luckily, you can complete surveys from anywhere using your computer, smartphone, or tablet.
Is Survey Junkie Safe? Key Indicators that the Platform is Safe
When looking to earn money online, safety is a key concern. Nowadays, the Internet has become a hotbed of scammers, ready to scam you for valuable information or money.
However, Survey Junkie is one of the few legit and safe survey sites you can consider. Here are several indicators of Survey Junkie's legitimacy and security.
1. BBB Accreditation
Survey Junkie is accredited by the Better Business Bureau (BBB) and currently holds a B rating. The BBB evaluates businesses based on factors like transparency, advertising truthfulness, and complaint handling.
The high rating indicates that Survey Junkie responsibly handles user data and complaints. That's not something you find with many online survey sites or companies.
2. SSL Certificate
When it comes to user safety, the Survey Junkie website has an SSL certificate. This means that user data is encrypted and secure. SSL (secure sockets layer) encryption protects sensitive information like login details and personal data from hackers.
3. Positive Reviews
Survey Junkie has received generally positive reviews from members over the years. For example, on consumer review sites like Trustpilot, most users report having positive experiences on Survey Junkie.
A 4.2/5 stars rating is an impressive one. And while not everyone will be pleased with the platform, the large number of satisfied reviewers indicates that Survey Junkie is likely a legitimate survey site.
4. Pays Actual Money
The essence of completing the online surveys is to make money. And according to various reviews from users, Survey Junkie does pay.
The platform uses a point system to reward its members. However, members can redeem their points for actual cash payments via PayPal or gift cards.
While some paid survey sites are evasive about the payouts, Survey Junkie clearly states cash-out options. Members have reported consistently receiving payments.
See Related: Survey Junkie Review
How does Survey Junkie Work? Their Business Model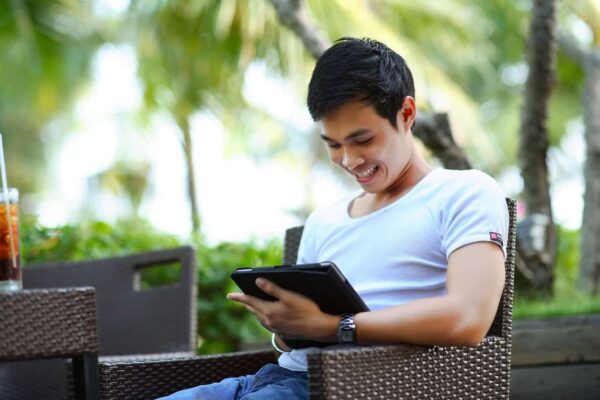 Survey Junkie makes money by charging market research firms to collect survey data from its large member base. Here is how their business model works:
Companies and research firms approach Survey Junkie looking to collect consumer opinions and data for market research.
These clients pay Survey Junkie to gather the survey data. Pricing is based on factors like survey length and target demographics.
Survey Junkie then posts the surveys and notifies members if they qualify based on demographic factors like age, gender, income, location, etc.
Members take surveys in exchange for points. Typically, longer or more complex surveys earn more points.
Once members accumulate enough points, they can redeem them for cash payouts via PayPal, bank, Amazon gift cards, or other reward options.
Survey Junkie takes a cut of what companies pay before passing along a portion to members. This allows them to profit while also providing incentives for members to keep taking surveys.
In short, Survey Junkie profits by connecting researchers with a large consumer panel and paying members a portion of the fees collected. This gives both sides something of value they want – researchers get data, and members can earn extra cash conveniently.
Pros of Using Survey Junkie
Why would you sign up for Survey Junkie? Well, Survey Junkie offers several advantages for earning extra money in your free time. For example:
Easy to Sign Up – Registration takes just a few minutes. Members only need to provide basic demographics like age, gender, location, etc.
Wide Variety of Surveys – With new surveys across many categories being added daily, there are always opportunities available without long waits between surveys.
Reputable Site – The BBB accreditation and generally positive member reviews provide reassurance that Survey Junkie is trustworthy.
Cash Payouts – Members can redeem points for PayPal cash, Amazon gift cards, or other practical rewards rather than just enter sweepstakes. The cash-out minimum is only $5.
Referral Program – Members can earn bonus points for referring family and friends.
Mobile App – The Survey Junkie app allows users to conveniently take surveys on-the-go from smartphones and tablets.
Overall, Survey Junkie offers a straightforward and flexible way for anyone to earn some extra income regularly without any special skills needed. The large member base also means that survey takers match many demographics that companies want to target.
Cons of Using Survey Junkie
While Survey Junkie has many benefits, there are also some potential downsides to consider:
Questions Can Become Repetitive – When taking multiple surveys about similar topics, the questions can become repetitive and tedious.
Low-Value Rewards – With most surveys only paying between 40-200 points, the rewards may feel low for the time spent. However, points do add up with multiple surveys.
Lengthy Survey Times – Some surveys run 15 minutes or longer, which can feel draining, especially low-paying ones. However, many surveys are under 10 minutes.
Bans for Inaccuracy – Member accounts can be banned if a user seems to be answering carelessly or inaccurately to rush through surveys. This discourages speeding through just to earn points.
As you might notice, most downsides relate to the survey-taking experience and earnings potential. But while the incentives are lower, Survey Junkie still offers a legitimate way to earn extra money if approached realistically. Just don't expect to replace a full-time income with surveys.
How to Get Paid on Survey Junkie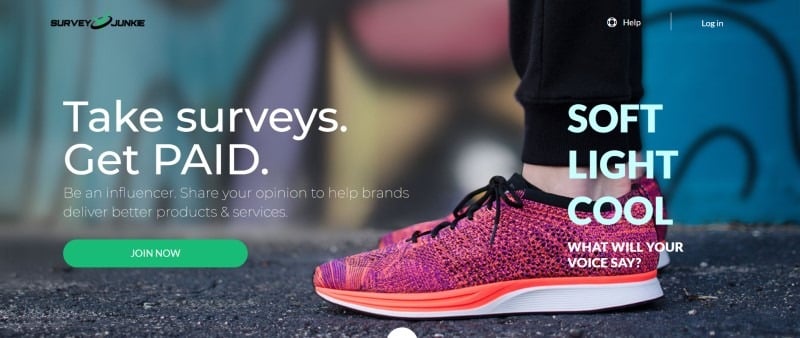 When you complete surveys on Survey Junkie, you get rewarded with points depending on the type and length of the survey. The average pay per survey is usually between $0.5 and $3.
After getting the points, you can redeem them to get cash or gift cards from your favorite retailer. Each 100 points equals $1, meaning you'll need at least 500 points to reach the withdrawal threshold.
When you choose cash, you can get the money via PayPal or request a bank transfer. And when you opt for gift cards, you can choose a retailer from this list:
Amazon
Walmart
iTunes
Sephora
Target
Starbucks
But can anyone withdraw or cash out your gift? No! Just as we said earlier, Survey Junkie is quite strict when it comes to security. Whether it is your information or money, you can rest assured that no one will tamper with it.
For example, when you need to cash out your rewards, you need to verify your identity first. This feature requires you to input your phone number and home address before cashing out. It ensures that no one can just withdraw your money or gift cards.
See Related: How to Withdraw Money from PayPal
Is Survey Junkie Safe for Bank Transfer?
Yes, according to our in-depth research, you can safely transfer your earnings directly to your bank account. Also, various reviews from users indicate that people are using this method of cashing out their rewards without a hitch.
However, when using bank transfer, you need to enter your account and bank routing number. Also, it's good to note that you'll be using a third-party app like Dwolla to complete the transaction.
Is Survey Junkie Worth It?
Now, the answer to this question depends on what you are looking at. For instance, are you looking for a site to help you make thousands of dollars? Survey Junkie is not your site!
But if you want a safe and secure survey site that allows you to make some money in your free time, then Survey Junkie is a perfect match. Usually, most surveys on this platform earn between $0.5 and $2, although focus groups earn more. With such kind of rewards for a survey that can take up to 20 minutes, it might not be too lucrative.
In other words, you won't get rich by completing Survey Junkie's surveys. But they can be a great source of extra cash when you want to do something with your free time.
Conclusion: Is Survey Junkie Safe?
Survey Junkie has built a positive reputation over the years and appears to be a secure site. This is based on key indicators like SSL encryption, BBB rating, and payout track record.
User reviews also show that members are confident and comfortable about the platform. The earnings may not be too appealing, but in terms of security and legitimacy, Survey Junkie is a great platform.
Related Resources