Most of us are always on our phones. That's not a secret! But what if you can make money on that phone? Here is a list of how to make money on your phone.
Nowadays, making money has become more accessible than ever. With the rise of technology, you don't need a physical job to make money. You can easily make money from wherever you are.
For instance, there is so much you can do using just your smartphone and make money. Whether you want a simple side hustle to supplement your income or an easy way to make free money online, the options are unlimited.
But that doesn't mean that all options that purport to make money are genuine. Of course, there are those designed with other motives. That's why you need to take your time to research and ensure you pick a proven and safe method.
But not to worry! We've done that research for you. Here, we teach you exactly how to make money from your phone without too much hassle.
Make Money Online: How to Make Money from Your Phone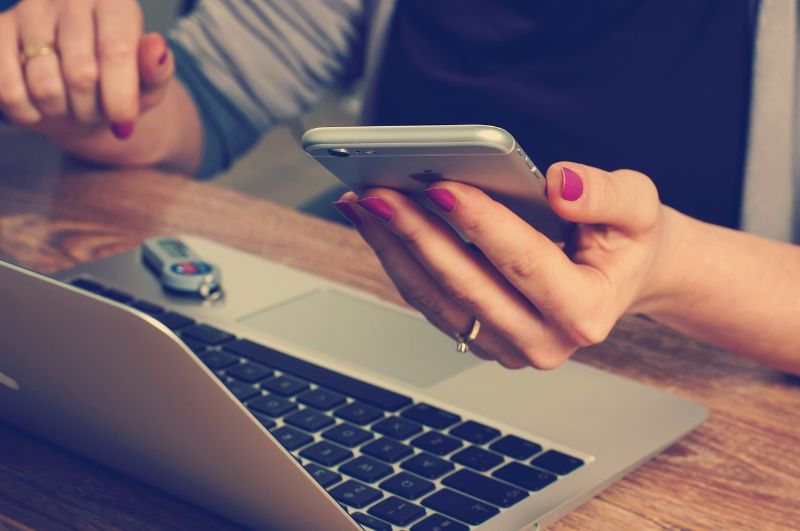 As I have already mentioned, the options are limitless. But here are the most feasible ones.
Paid Surveys
Paid survey sites are platforms that connect companies with individuals who are willing to provide feedback and opinions on various products and services. Companies use these surveys to gather valuable consumer insights to improve their offerings.
As a participant, you earn money by completing surveys on your phone or PC. All you need is to get the right platform, sign up, create a profile and start completing those surveys.
The amount you earn here depends on your location, the platform, and the type of survey handled. These surveys can vary in length and complexity, and once completed, you'll earn rewards, either as cash, gift cards, or other incentives.
The top paid survey sites to make money on your phone
1. Survey Junkie
Survey Junkie tops our list here. The platform is available in a mobile app version as well as a desktop version. Here, you select from a variety of topics and complete surveys to earn rewards and cash.
The good thing about Survey Junkie is that it has a variety of surveys. Some will pay you as little as $3, while others can fetch up to $150. They are usually rewarded in points form, where 100 points equal $1.
2. Swagbucks
Swagbucks is another popular option for making money on your phone. Available as both an app and a desktop version, the platform offers a variety of tasks, surveys, games, and quizzes. Complete any of these and make your money.
The platform, just like Survey Junkie, awards you points for every task you complete. These points are later converted to dollars as you withdraw.
Normally, Swagbucks tasks pay better than most other paid survey platforms. You will find surveys worth $20, while others can fetch even $100 or more. Payments are through PayPal and gift cards from popular outlets or brands like Amazon.
3. InboxDollars
If you are looking for a survey site that offers more than just surveys, InboxDollars is your go-to platform. The site offers various easy tasks that you can complete for cash.
For instance, besides taking surveys, you can also watch videos, shop online, playing games to earn points. Each of these tasks will vary in complexity and completion time, meaning that the pay will also be different. While some tasks pay as little as $0.50, you will also find another paying up to $20.
You can also make good money from referring your friends to the website. That's right! Once you are a member, you can earn up to 30% of your referral earnings for life.
And after earning your points, you can redeem them for cash or gift cards. The minimum payout is $30, meaning you need at least $30 in your account before you can withdraw.
See Related: Surveys for Amazon Gift Cards: Best Sites
4. Toluna Influencers
Toluna Influencers is also another survey site that's worth checking out. Here, you are rewarded for taking surveys and providing your opinion on various topics. They also offer product testing opportunities, where you get to test the latest products from established brands. Of course, you'll be paid for it.
The best thing about Toluna Influencers is that it makes things easy for you by pre-qualifying you for surveys. This means that only the surveys that you are eligible for will be shown to you, thus saving time and energy.
Also, instead of paying per survey, it pays per hour. This could be anything $3 per hour or more. However, the pay will vary based on where you are. Some regions will receive better pay per survey than others.
Cashback Sites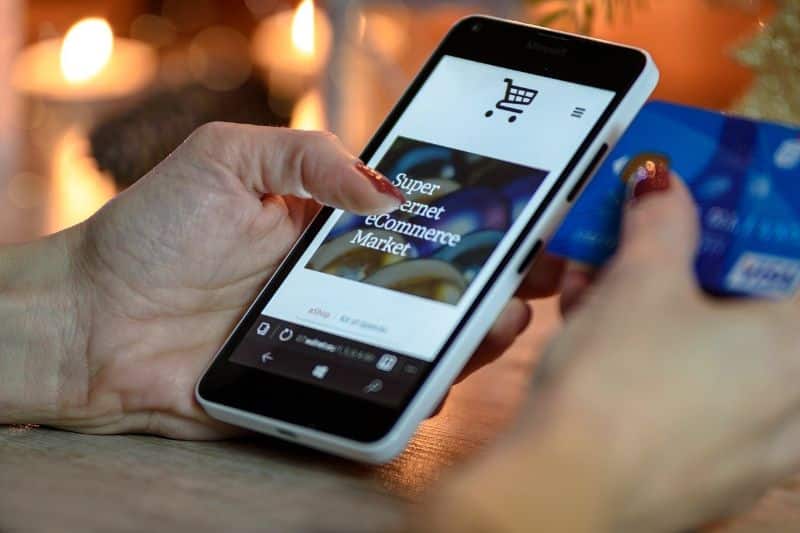 Cashback sites are also an incredible option when it comes to making money on your phone. The sites allow you to earn money or receive discounts on your online purchases.
These platforms partner with retailers and receive a commission for referring customers. In return, they share a portion of that commission with you, providing you with cashback on your purchases.
Usually, when you plan to make an online purchase, instead of directly visiting the retailer's website, you access it through the cashback site's link. This link tracks your purchase, and once it's confirmed, you receive a percentage of the purchase amount as cashback.
The cashback sites for earning money on your phone include:
5. Rakuten
With over 3500 stores to shop from, Rakuten offers one of the best opportunities to make money through cashback. Some stores pay up to 40% in cashback, and the payments are usually made every quarter.
All you need is to continue shopping as you always do, and you will be rewarded for it. Getting the cashback means that you're buying your products at discounted prices. And who doesn't love buying more for less?
6. Ebates
Ebates is another popular cashback site if you want to make money from your phone. The platform offers members discounts and cashback at over 2000 stores, including Walmart, Macy's, and Best Buy.
With Ebates, you start earning cashback immediately after you sign up. Once your account is active, you'll receive a $10 signup bonus, which comes either as cash or a gift card.
From here, you can start enjoying cashback from every purchase you make. The cashback rate varies, but you could earn up to 40% from some stores.
7. Ibotta
This is a U.S based cashback platform and one of the most popular ones out there. It provides discounts and cashback on all types of purchases. From groceries to shopping, Ibotta can help you save money on almost everything you buy.
The platform also offers a wide variety of products, including fruits, vegetables, beauty products, and more. Some stores pay up to 20% in cashback, while others offer discounts on specific items.
The best thing about Ibotta is that it gives you a $10 bonus once you spend your first $30. From there, every purchase earns you some cashback. And if you have some friends or family members you can refer to the app, you get an extra $20 for every person that joins.
8. PayPal Honey
With PayPal Honey, you can save money on purchases from thousands of stores globally. The platform helps you unlock exclusive discounts, offering incredible prices compared to other cashback sites.
The app also has a browser extension that helps you track the prices of items in different shops. This allows you to compare them to get the lowest price.
Initially, the platform was called Honey but became PayPal Honey after the two platforms merged. The platform offers cashback rates ranging from 1-10% of what you purchase. However, depending on the store and your membership status, the amount can be higher.
See Related: Surveys That Pay Cash Instantly: Best Websites to Get Started
9. TopCashback
TopCashback pays cashback for purchases from over 1000 stores, including Amazon and Walmart. The platform allows you to earn a percentage of what you purchase, which is paid out in cash.
Even better, the platform boasts over 3 million users currently. This means you don't have to worry about the platform's legitimacy, as positive reviews from current users are over the internet.
When it comes to cashback, TopCashback fetches you around 20% of your purchases as cashback. All you need to do is install the app on your phone or browser and do all your shopping there. The cashback rates will, however, vary depending on the store and the products bought.
Freelance Sites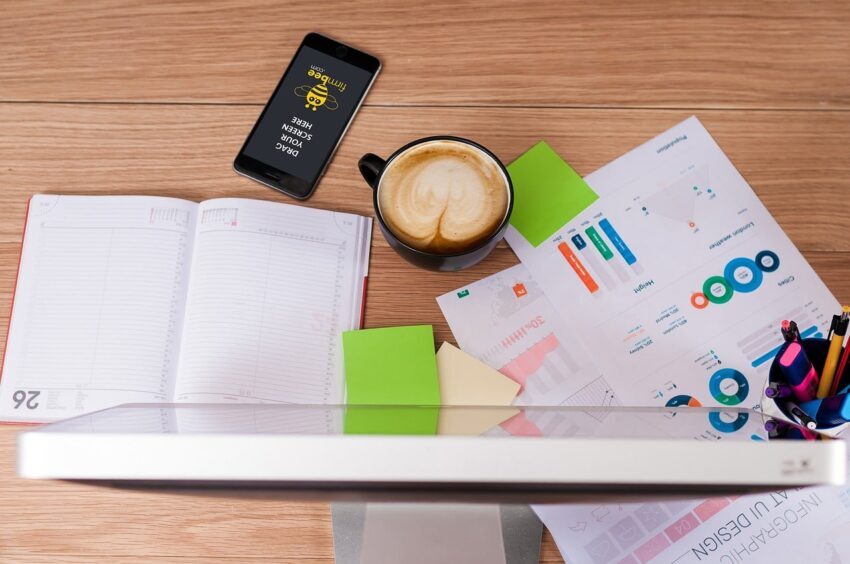 Freelance sites offer a platform for individuals to showcase their skills and services to clients worldwide. Whether you're a writer, designer, programmer, or marketer, these platforms connect you with potential clients looking to hire freelancers for various projects.
The good thing about these sites is that you only need your skills, a phone or a computer, and an internet connection. With these, you can visit the freelance website you like, sign up, create your profile, and start bidding for jobs. Of course, those that match your skill set.
Some of the most reliable freelance platforms for making money on your phone include:
10. Upwork
Upwork is undoubtedly one of the largest freelance platforms globally. And if you want to learn how to make money from your phone, this is an excellent point to start. It offers the best platform for clients to connect with freelancers for different types of projects.
Upwork provides numerous opportunities, from website design to data entry and even article writing. Of course, the pay differs depending on the project, but it can be worth your time.
Creating an account on Upwork is also easy and straightforward. Visit their website, click sign up, and it will prompt you to fill in the required data. Once your account is approved, all you require is to buy Connects and apply for jobs.
And the best thing? The project's money is put in Escrow before you start the job. After submitting the job, the client approves the release of your money. Upwork will, however, deduct 10% of your earnings as commission.
11. Freelancer.com
Freelancer.com has one of the biggest pools of skilled freelancers reaching over 67 million. The platform gives freelancers a chance to offer their skills to clients who need them for pay.
Getting started is easy here. Simply visit the website, create an account, fill in your bio, and upload samples of your work.
Once your profile is approved, you can start bidding for available jobs. Some projects pay up to $500 or more, depending on the scale and complexity of the job.
Even better, you get to choose what payment methods suit you best. You can receive payments via Paypal or any other available payment method on the platform.
The only thing you need to keep in mind is that Freelancer.com deducts some commission from your projects. This could be 10% of your fixed project earnings or $5, whichever is greater. And for hourly projects, Freelancer.com gets 10%.
12. Fiverr
When it comes to the gig economy, Fiverr is among the best options to try out. It allows you to create gigs to showcase your skills and talents, from programming to voice-overs. Interested clients will then purchase your gigs, and you'll be paid.
Each gig can fetch anything from $5 to $999, depending on the one you create. You can also offer services on the platform, such as translations, logo designs, and business plans. In other words, money-making opportunities here are limitless.
Do you want to join Fiverr? It's easy! Visit their official website to create an account, fill out your profile information, and start creating gigs. When clients purchase your gigs, the money will be credited to your Fiverr balance.
You can then withdraw your money after the platform deducts its commission. The commission can fall anywhere between $15 to $150, depending on the gig category or service offered. The more great gigs you create, the higher your chances of making more money online on your phone.
13. Toptal
Toptal is a freelancers' platform for software developers, product managers, designers, and finance experts. It works similarly to other platforms like Upwork and Fiverr. You create an account, fill in your profile information, and then start applying for projects.
The best thing about Toptal is that the job comes to you as a freelancer. Owing to the fact that the platform takes only 3% of the top-quality freelancers, it means you are good at what you do. As such, clients will be searching for you, and not the other way around.
Also, you get top-paying clients, you can work from anywhere, and payments are always on time. You won't get such features on many other freelancer websites.
App-Based Tasks and Micro Jobs
App-based tasks and micro jobs refer to small online tasks that can be completed through mobile apps. These tasks can include data entry, image tagging, content moderation, etc. App-based platforms connect individuals with businesses that need assistance with these tasks.
Some of the recommended platforms here include:
14. Amazon Mechanical Turk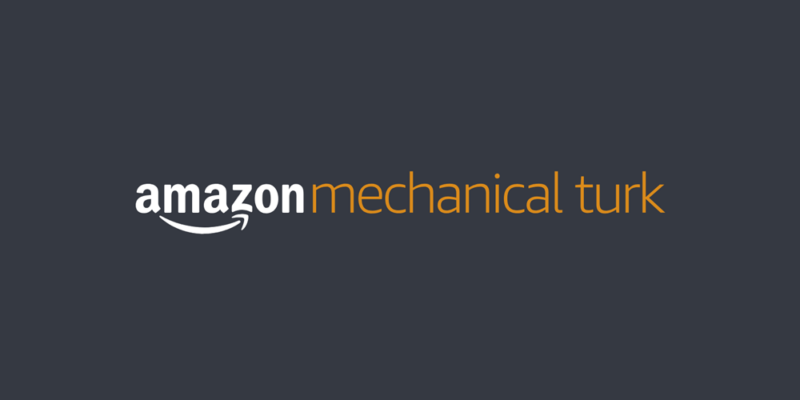 This is not a new platform, and it helps so many people to make money on their phones and computers. It's owned by Amazon, and it provides a variety of tasks that you can complete anytime for pay.
The best part is that the platform offers both short and long-term tasks. These could include data verification, transcribing, information gathering, data entry, and more. The pay will depend on the type of tasks you choose and your skills.
But how do you join the platform? First, you'll need to create an account by visiting their sites and signing up as a worker. You will see the signup button on the far top righthand corner.
15. Gigwalk
Gigwalk is a mobile app that pays you for completing tasks near your area. The tasks can include taking pictures, checking prices at a store, or taking surveys. In other words, the platform helps brands and companies to gather data, as well as complete simple tasks on a large scale.
Anyone who wants to make money on their phones can download the Gigwalk app from Google Play Store or Apple App Store and sign up. Once you do that, a list of jobs will appear on your screen. All that's left is to pick one that meets your needs and complete it for pay.
Don't forget to link your PayPal account when signing up. Payments will be sent via your PayPal account.
See Related: Secret Websites to Make Money 
16. TaskRabbit
This is one of the best micro-task platforms we have around. It connects individuals who need help with tasks such as furniture assembly, cleaning, moving, and delivery with people offering the services. So, if you have experience in any of these areas, TaskRabbit is the place to be.
The platform also allows freelancers or contractors to post their skills or services and wait for available tasks. As people post jobs on the platform, TaskRabbit will recommend some contractors to them for hire. If you meet the user's requirements based on skills and timeframe, you will be hired.
You can choose to accept or decline the offer, also based on your skills and needs. Once hired, you can make money on your phone by completing the task on time and receiving payment via direct deposit or PayPal.
Online Marketplaces
Online marketplaces are platforms where individuals can buy and sell products or services. These platforms allow you to set up your own online store and reach a global audience.
By leveraging these marketplaces, you can turn your phone into a source of income by selling various items or offering services. Popular online marketplaces for generating income on your phone include:
17. Amazon
Amazon is one of the largest online marketplaces in the world. You can set up your store here and sell almost anything. All that's required is to choose a product, create an account, create a web page for your store, and start selling.
You can also become an Amazon affiliate, promoting products from Amazon and making commissions. You can do this on your social media platforms or a blog if you have one.
18. eBay
eBay is also an excellent platform for making money on your phone. You can sell items here directly or use dropshipping services to source products from other suppliers. This will help you to avoid the cost of stocking goods in their warehouse.
Fortunately, joining eBay is free, and you can use their app to easily upload items for sale. You will be able to monitor your sales and manage them from the comfort of your phone. Once a customer buys an item, all that's required is to ship it out and receive payment.
The amount of money you make here will depend on your sales and the markup you've put on the products.
19. Shopify
Shopify is an e-commerce platform that allows you to create your own online store. And it allows you to manage and process orders from anywhere, right from your phone.
All you need is a Shopify account, which you can set up from their website or mobile app. Once the account is created, you can set up your store, list your products and set up your payment and delivery methods.
From here, you'll start selling products and making money. It's that easy!
Content Creation and Social Media
Content creation and social media platforms offer excellent opportunities to monetize your creativity and online presence. Whether you're a blogger, vlogger, or influencer, these platforms allow you to showcase your content and engage with your audience. And from this, you start earning money through various channels.
When learning how to make money from your phone, here are the best social media platforms to start with: 
20. YouTube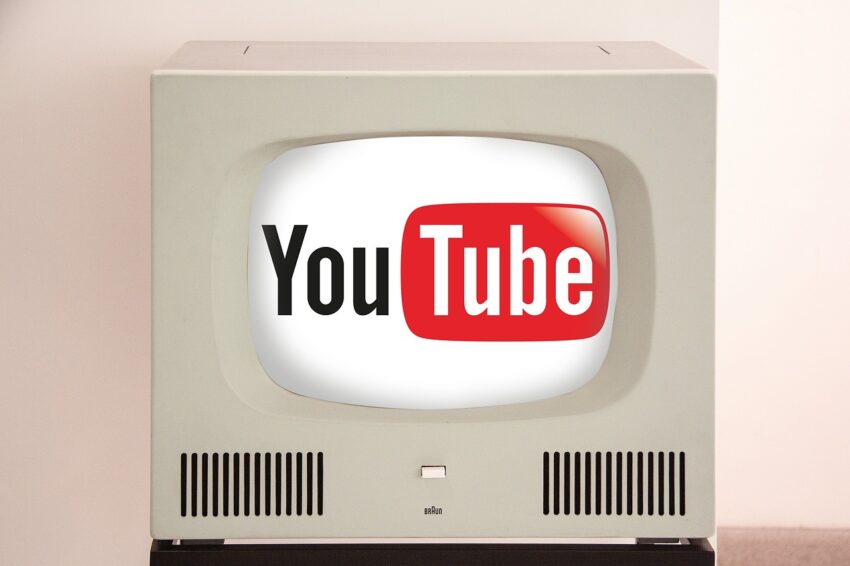 With YouTube, all you need is to create great videos, post them consistently, and grow your following. Once you achieve YouTube's minimum subscriber requirements, you can join their partner program and start making money from ads.
You can also make money through sponsored videos or by selling products directly through your channel. And to make things easier, the YouTube app helps keep track of your progress on the platform and grow your earnings each day.
21. Instagram
Like YouTube, Instagram helps users make money through their fan base. Here, the more followers you have, the more money you make.
You can use your Instagram account to promote products, services, or even your own website. Also, you can monetize your posts through sponsored content or affiliate marketing. With a huge following, brands will start reaching out to help them promote their products or services.
This way, you become an influencer, making money promoting brands and products.
22. TikTok
TikTok is like the new baby in town. And people are making good money from their creativity.
The platform allows you to post short videos, which will attract a following based on your talent and creativity.
As soon as your fan base reaches around 10k and above, you can start monetizing your account. This can be done through sponsored posts, brand collaborations, or even selling products directly on the platform.
TikTok also has a fund to help influencers make more money from their videos. All you need to do is apply and hit certain goals within the platform to get a slice of the fund. For instance, you need around 10k followers, and your videos should have at least 100,000 views in a span of one month.
Investing and Trading Apps
If you want even more money, investing and trading apps are excellent alternatives. These apps allow individuals to invest in stocks, cryptocurrencies, and other financial instruments directly from their smartphones. The apps provide a user-friendly interface and access to real-time market data, empowering users to make informed investment decisions.
Here are some noteworthy investing and trading apps for earning income on your phone:
23.
Robinhood
Robinhood is a stock trading app that allows you to invest in stocks, ETFs, and cryptocurrencies. This app makes it easy to manage your portfolio and provides access to real-time market data so you can track your investments more closely.
Plus, the Robinhood Cash Management account offers you an APY of 4.65% on your investment. Even better, the first 30 days after signing up with the app are free. After this, you pay a fixed $5 monthly fee to access all the app's features.
24. TD Ameritrade
TD Ameritrade's thinkorswim app is designed for advanced traders who want to diversify their portfolios. The app provides access to a wide range of stocks, ETFs, options contracts, and other investments.
The app also has a suite of powerful tools to help you analyze the markets better and make more informed decisions. So, if you are looking for an app that gives you more than just the ability to trade, TD Ameritrade's thinkorswim app is for you. The platform offers an APY of up to 14.25%, which is pretty impressive.
FAQs
Can I really make money on my phone?
Absolutely! With the advancement of technology, there are plenty of legitimate opportunities to make money using your phone. The key is to identify reliable platforms and methods that suit your skills and interests.
Are these money-making opportunities legitimate?
Yes, the opportunities mentioned in this article are legitimate. However, it's important to exercise caution and do thorough research before engaging with any platform. Read reviews, check for payment proofs, and ensure the platform has a good reputation.
How much money can I expect to make?
The amount of money you can make depends on various factors, such as the time and effort you invest, the specific opportunity you choose, and your level of skill and experience. Some people may earn a side income, while others may turn it into a full-time venture.
Is it necessary to spend money to start making money on my phone?
No, it's not necessary to spend money to start making money on your phone. Many opportunities mentioned in this article allow you to earn money without any upfront investment. However, keep in mind that certain opportunities may require you to invest time and effort to see substantial returns.
Are these methods suitable for everyone?
The methods mentioned in this article cater to a wide range of skills and interests. Whether you're a student, stay-at-home parent, or someone looking to supplement your income, there are opportunities available. It's important to find the method that aligns with your capabilities and goals.
Related Resources