Can you make money selling items online? Absolutely yes! Here is a complete list of things to sell to make money just for you.
In today's fast-paced world, many individuals are seeking additional avenues to generate income and make ends meet. Fortunately, numerous opportunities exist to turn your creativity, skills, and resources into profitable ventures. Whether you're looking for a side hustle or contemplating starting your own business, selling various items can be a rewarding way to make money.
But before anything else, there are two points you should note about the success of selling items. You should always consider the type of product you want to sell, as well as your audience. Without a perfect combination of the two, it might become a challenge to sell your items.
Lucky for you, this article presents several lucrative items to sell that can help you unlock your entrepreneurial spirit. Choose those that match your target audience's needs and start making money.
Top Picks for Things to Sell Online to Make Money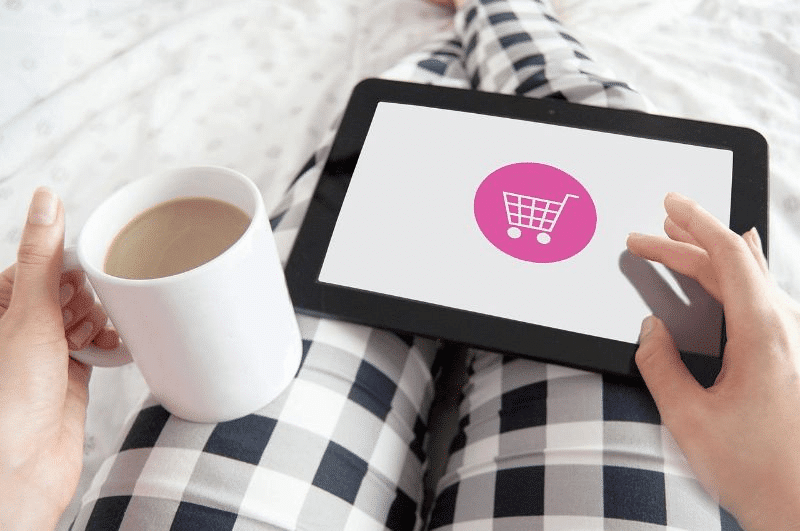 1. Handmade Crafts and Artwork
Our first category of ideal things to sell to make money comprises handmade crafts and artwork. As of 2022, the global market for handmade crafts business hit a high of $752.2 billion, according to IMARC. Now, that's huge, considering that the market is growing with each passing day.
As such, if you possess artistic flair and craftsmanship, consider selling handmade crafts and artwork. These can range from paintings and sculptures to jewelry and pottery, and their demand is always high.
Platforms like Etsy provide an excellent online marketplace to showcase your talent and reach a global customer base. Plus, you don't need a large inventory or infrastructure to start selling.
Examples of handmade items include:
Ladies always have something to carry with them. And so, ladies' handbags are in demand, whether small or big. The Novum Crafts Round Rattan Bag is an excellent example of such.
Made of genuine leather and natural, handpicked grass, this bag is a perfect example of handmade items. It has a unique design, top-notch quality, and exquisite craftsmanship.
It is also lightweight and can fit all your must-have essentials while still making a style statement. So, if you have such a talent, you can create your own bag like this and sell it online.
Bracelets are some of the easiest items to make and sell online. And this Wakami Earth Bracelet is a fine example of that. It has a unique pattern, looks stylish and fashionable, and is made with easy-to-find materials like glass beads and waxed polyester thread.
This pack of six bracelets is made with love and can fit almost any outfit, meaning that it should be in high demand. Exercise your skills today and start making money.
If you want it even simpler, greeting cards are your go-to items. And with a 3D pop-up twist, you'll have something special to offer. You can create cards for occasions like birthdays, weddings, anniversaries, or any other special event. Check out these stunning Handmade 3D Greeting Cards and see if it's something you can pull off.
Greeting cards are one of the easiest crafts you can make and market online. All you need is some cardstock, scissors, glue, and a bit of creativity. Plus, since they come in small sizes and don't take up much space to store, you can stock a large number at once. These handmade 3D greeting cards are clear proof of that.
2. Vintage and Collectible Items
Unearth hidden treasures by sourcing vintage and collectible items from thrift stores, garage sales, or flea markets. These can include vinyl records, antique furniture, rare books, or vintage clothing. With a keen eye for value, you can resell these items through online platforms like eBay or specialized antique marketplaces.
Examples of vintage and collectible items making rounds online:

Sounds simple, right? Well, when it comes to vintage and collectible items, you'll get a lot of such a feeling. However, the value attached to the item will be way much higher.
Take, for instance, the New Antique Vintage Look Camera Wooden Tripod from Collectibles Buy Store. This antique vintage design tripod is a great example of items you can source to resell. It looks unique, with its wooden body and leather straps, and is quite durable.
The tripod can be used by both professional photographers as well as amateurs looking for photo shoots. You can easily find such items at flea markets or antique stores near you, then list them online and start making money.
Even as simple things as coins can make it in the online market. A good example of such are the USSR CCCP Soviet Russia coins listed on Etsy. They are made from 100% genuine metals and can be used as a collectible item or foundry art piece. They come in various sizes and designs, making them perfect to sell online.
Even better, the coins were issued in the period between 1961 and 1991, which makes them even more valuable. If you can source such items, then you can make a decent profit by selling them online. This means that you don't need to have any special skills or talents to find items to sell online.
3. Fashion and Accessories
The fashion industry offers abundant opportunities for entrepreneurs. Everyone minds what they wear, so if you can create stylish yet affordable pieces, then selling them online could be a lucrative business.
For instance, you can sell trendy clothing and accessories or even start your own fashion line. However, you must keep an eye on current fashion trends and target specific niches. You should also establish an online presence, like social media, to help market your products.
Examples of fashion and accessories include:
Headbands are also excellent examples of things to sell to make money, especially during the cold season. For instance, the Dikoaina Womens Faux Fur Headband serves as an excellent example. It is made from top-quality faux fox fur, comfortable to wear, and can easily be incorporated into different styles.
The headband is perfectly lined with warm fleece from the inside, making it ideal for protecting against frost. Additionally, it comes in an array of colors, meaning it's a perfect addition to any winter outfit.
Earrings are some of the most popular pieces of jewelry on the market. They come in all shapes, sizes, and styles. You can source them from local artisans or even create your own designs with beads, stones, metals, wires, and other materials.
You can opt for high-end earring brands or even target the middle-class market by creating affordable but stylish designs. Whether you choose to make statement pieces or just everyday wear, there are plenty of potential buyers online for your earrings.
The good thing about earrings is that demand is never an issue. That makes them an ideal option if you want to start reselling items online.
See Related: Top Influencer Brands
4. Digital Products
Digital products are also an excellent choice for those who wish to make money selling items online. With the increased growth in technology, the demand for digital products is continuously rising. And the trend doesn't seem like it will stop soon.
So, if you want to venture into an area that promises continued growth, consider selling digital products.
Examples of digital products include: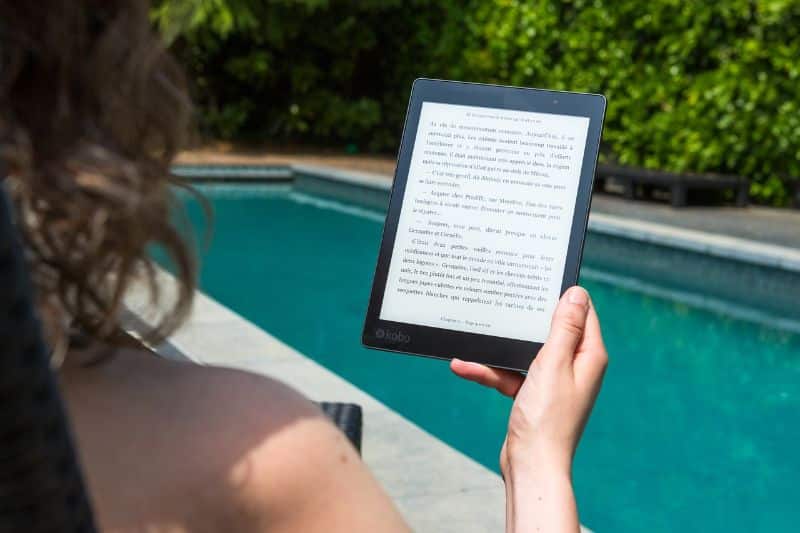 eBooks are great sources of income for those who want to start selling online. They can be written on any topic, from finance and business to lifestyle and health. You can also opt to make them shorter than traditional books or even create a series that follows the same theme.
eBooks can be sold on platforms like Amazon, Apple Books, and Google Play. You can also create your own website to sell them directly to customers.
The internet has made it possible for people to gain skills and knowledge without having to attend physical classes. That is why online courses are becoming more popular by the day.
You can create an online course on any topic or skill. It could be anything from web development to photography or even yoga and meditation. Whatever you choose, make sure you provide detailed information that will help your students learn more efficiently.
You can then market your courses by creating a website, blog, or social media accounts. You can also list them on existing platforms like Udemy or Coursera.
Software applications are extremely popular and in demand nowadays. You can develop your own application and market it online.
However, you should ensure that you focus on developing an app that solves a specific problem or fulfills a need. That way, you can target customers who are more likely to use your product. Once the app is ready, you can start marketing it and releasing updates to ensure it stays relevant. You can sell your applications via platforms like Amazon, Google Shopping, or eBay.
If you are talented in this area, you can create and sell graphic designs online. You can make logo designs, social media graphics, flyers, banners, or even website design templates. It may take some time to build your portfolio, but once it is ready, you should start marketing your work online.
Platforms like Fiverr offer an excellent opportunity for selling graphic design services. You can also have your own website or blog to showcase your work and attract new clients.
5. Handcrafted Food Items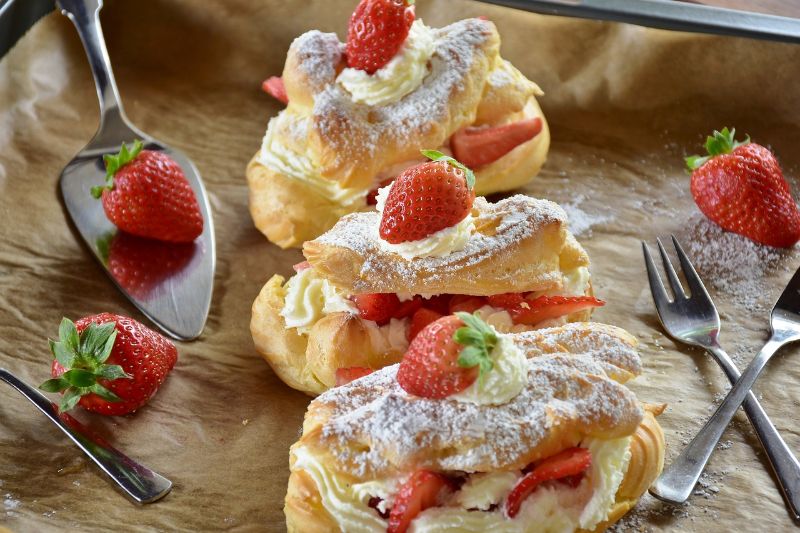 People love eating, besides the fact that it's a basic need. So why not make use of this fact? You can venture into the food business by creating and selling handcrafted food items. And the best thing here? You get to choose your unique recipe.
The only thing you need is your cooking skills and some creativity. You can then market your products on social media, create a website, or even list them on existing platforms like Amazon and eBay.
These are some of the top-selling items online. As such, picking this route wouldn't be a bad idea. The best part about selling either of these items is that they require minimal effort and cost to prepare. You can also make them in bulk and store them for later use.
Once you have your products ready, you can start advertising them online or take orders from customers directly. You can also create gift packages or special offers to attract more customers.
Pastries are also popular and can be easily made at home. You can make cakes, muffins, or even tarts and supply them to customers online.
You can market your pastries on social media platforms like Instagram and Facebook and even list them on websites like Amazon.
Better still, you can create a website where people can order from you directly. And if you can, offering delivery services for customers who are unable to pick up the pastries themselves can go a long way.
6. Used Items
Have you ever thought that your used items could fetch you some money online? Yes, they can.
If you have some items you no longer use but are in impeccable condition, you should try selling them online. In fact, so many people are doing it and making awesome cash in the process.
You can market your used items on platforms like Etsy, Amazon, Letgo, or Craigslist. And the best thing? You don't even have to stick to one item; you can sell anything from books to furniture, electronics, and clothing.
Additionally, you can even buy used things from other people at lower prices and resell them at a higher price. This is a great way to make money online without having to put in too much effort.
The only thing you should be keen on is finding items that people will like and be willing to buy. Quality is everything when it comes to this business.
Where to Source for Used Items
Finding used items to sell is not as hard as it seems. You can search both online and offline for these items.
Online, you can check sites like eBay, Craigslist, or Etsy to find things that people are selling. Offline, you can visit thrift stores, flea markets, and yard sales. You can also ask your friends if they have any items to sell or give away.
Once you find the items, inspect them carefully and take good photos to help attract potential buyers. That way, you can offer quality products at competitive prices.
See Related: How to Make Money Online for Beginners: Amazing Ways
7. Dropshipping and Wholesale Goods
I know you heard about dropshipping even if you don't know exactly how it works. Usually, dropshipping involves buying goods from manufacturers and reselling them at a higher price. The best thing about this type of business is that you don't need to manage any inventory; it's all taken care of by the manufacturer.
You will act as a middleman, where once an order is made, you give it to a manufacturer or supplier to fulfill it. In other words, you don't stock any products. All you need is to create a storefront with a platform like Shopify, list your items, and wait for buyers.
As for where to source your goods, you can try popular sites like Alibaba or AliExpress, depending on the type of products you want to sell. Or better, buy in bulk from wholesalers to save costs.
You can also start a wholesale business by buying goods in bulk from manufacturers and then selling them in small batches at higher prices. However, this type of business requires more capital investment, but it has less risk because you're not dealing with individual customers and can offer competitive prices.
Some of the best products to sell in this category include electronics, accessories, jewelry, and clothing.
8. Travel Accessories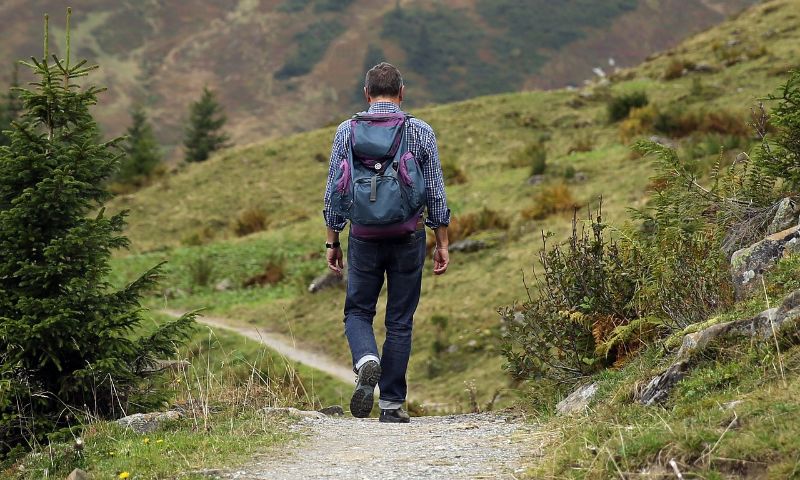 Who doesn't love to travel? I bet very few of us!
This means that with the largest percentage of people eager to tour the world, you can make awesome money selling travel accessories online. Luckily, sites like Alibaba and Aliexpress make it quite easy to source these travel products are accessories. The only thing you must do is identify the products that people seek most and capitalize on those.
The travel industry is quite huge, with an estimated 46.8 million trips being made in 2022. This just shows how lucrative this category of products can be. And if you are wondering which products to sell, here are some examples:
Every travel plan will include a travel bag! Whether it's a backpack, duffel bag, or a suitcase. People will always need them to pack their stuff.
Therefore, sourcing quality travel bags and reselling them online can be a lucrative idea. You can mix both large and small sizes to accommodate different needs.
Travel Pillows & Blankets
Comfort is a must-have when traveling, and people are always looking for ways to make their travels as comfortable as possible. Travel pillows and blankets will come in handy here, especially for people taking outdoor trips and camping.
Toiletries and Hygiene Kits
No one enjoys a smelly or dirty trip. That's why people need to take with them some toiletries, including soaps, toothbrushes, toothpaste, deodorants, towels, etc. You can source these items in bulk and resell them online at competitive prices while making a profit.
Gadgets like noise-canceling headphones, wireless chargers, and portable speakers are also highly sought-after travel items. Choose high-quality ones and help people make their travel even more enjoyable. All as you make good profits!
See Related: How to Make Money in Minecraft: 9 Sure Ways
9. Services
We cannot talk about things to sell online and forget to mention services. There are literally thousands of services you can offer online, and get paid good money for it. Some of the most common services that can earn you instant cash online include:
Are you a wordsmith? If yes, you can make money online as a freelance writer. You can create content for various blogs and websites while earning some cool cash. These jobs are readily available on online marketplaces like Upwork, Fiverr, and Freelancer.com.
If you have a good eye for design, you can make money online as a graphic designer. And you don't need to hire expensive software or tools; all you need is the right skill set and some creativity. You can offer services such as logo designing, banner ads, and web designs to earn good money.
Web development is always in demand – it has no ceiling or limit. So, if you are a web developer, then you can make some serious cash online by offering services like website design, maintenance, or content management systems. There are tons of job opportunities out there.
FAQs
What items can you sell online to make?
Some of the best products to sell online include electronics, accessories, jewelry, clothing, travel accessories, toiletries and hygiene kits, and travel gadgets. You can also venture into service delivery, including freelance writing, graphic design, and web development.
Is it profitable to sell items online?
Yes, selling online can be a very profitable venture if you do it right. But, you need to research your target audience and identify the products they seek most. You also have to develop a pricing strategy that ensures you make profits while remaining competitive in the industry.
How can I ensure my items sell quickly?
To ensure your items sell quickly, you need to optimize your product listings and list them in the right places. You should also consider investing in marketing strategies like SEO and pay-per-click ads, which can help drive more traffic to your store. Lastly, providing excellent customer service will also help boost sales.
Related Resources