Why do people steal catalytic converters? While some people don't even know that they exist and others do but don't know what they do or their importance, thieves know about and covet it. But why?
A car's catalytic converter is worthwhile. In fact, according to statistics, these metallic components attached to your car's exhaust system are so valuable that thieves are looking for them.
Catalytic converter thefts have become so prevalent that the number of converters stolen in 2021 was 12 times more than those stolen in 2019.
So, why do people steal catalytic converters? Why would people be that interested in such a seemingly invaluable device, just the size of a loaf of bread beneath your car?
Well, that's what we are about to find out. But before we answer the questions, let's first understand catalytic converters.
What are Catalytic Converters?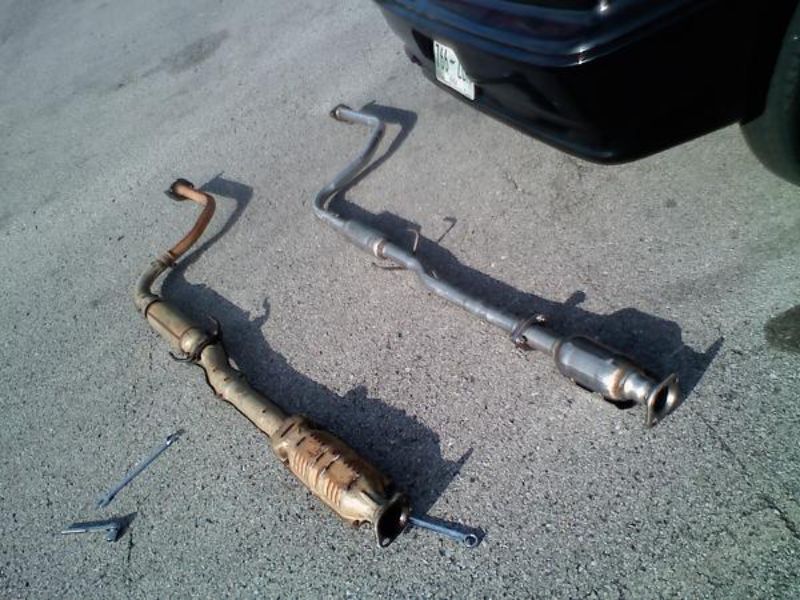 Image by By CrowzRSA – Own work, CC BY-SA 4.0,
These are small valuable metal devices fitted inside your car's exhaust system. These devices' primary purpose is to help reduce harmful emissions from your car's engine by converting them into less harmful gases.
This aligns with the global initiative to curb greenhouse emissions and protect our planet from harmful gasses. Remember, most of our cars use fossil fuels, notoriously known for emitting high carbon monoxide and other greenhouse gases into the atmosphere.
A car's catalytic converter contains several metals like palladium, rhodium, and platinum, which act as a catalyst in the conversion process. That's why these devices are so expensive, with some going for over $1000, especially for high-end cars.
That's also why thieves are interested in them; they can sell the metals to scrapyards and make a quick buck. Some thieves might even know how these devices work and can remove them and sell them to car repair shops.
Now, back to the question of the day…
See Related: How to Make $500 Fast: Fantastic Ways
Why do People Steal Catalytic Converters?
I think we already have a clue – it's all about its value. But let's explore this in detail.
1. They are Expensive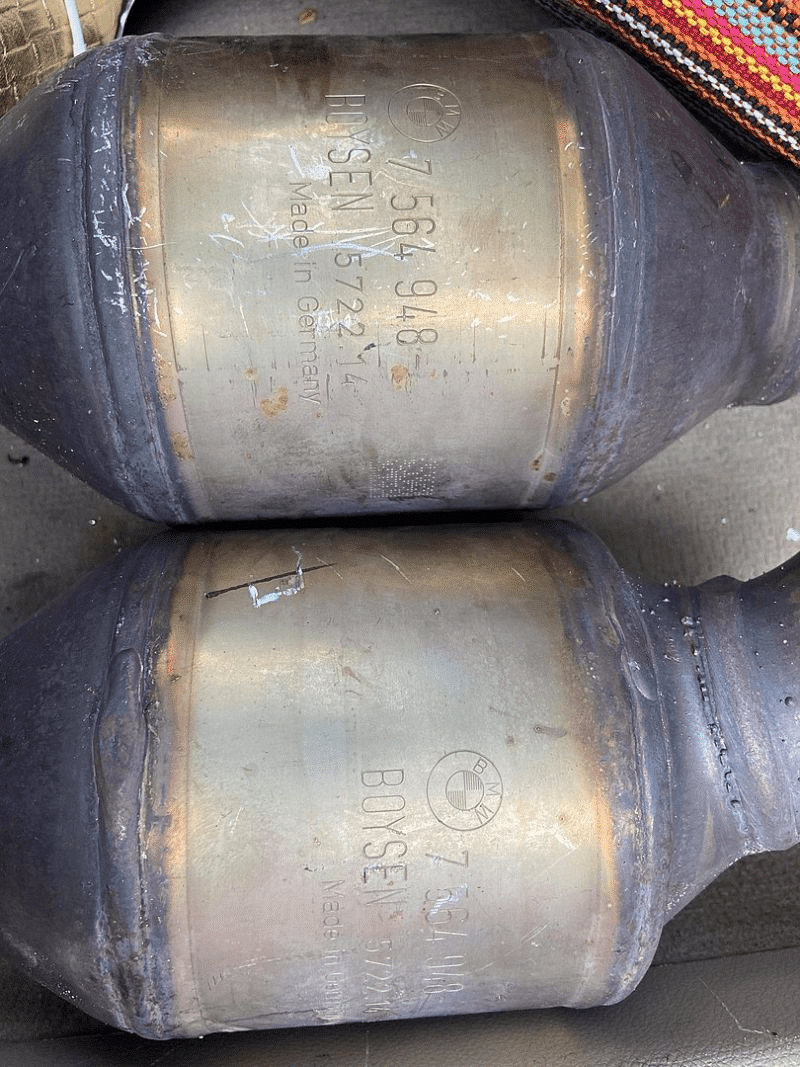 Image by Amazoniano – Own work, CC BY-SA 4.0,
As mentioned, a catalytic converter is made of three precious metals. This makes the converter quite valuable. And this is the greatest motivation when it comes to people stealing catalytic converters.
For starters, platinum was selling at $1,100 per ounce in 2021. This massive price increase from 2001, when it cost only $530.
Platinum saw its highest price in 2011 when it retailed at $1,700 per ounce. Now, that's a price that some people would kill for!
Rhodium is another metal found in catalytic converters, and its value has also increased significantly in recent years. In 2021, it was selling at around $26,000 per ounce. This was a massive increase from the price in 2001 when it cost only $1,600 per ounce.
Lastly, Palladium prices skyrocketed from an average of $600 per ounce in 2001 to an all-time high of approximately $2,400 in 2021. These increases in prices are what have made catalytic converters so attractive to thieves. They know they can earn a lot of money by selling these devices on the black market.
2. Easy to Steal, Easy Money
Another reason people steal catalytic converters is that they are pretty easy to steal. All thieves need is a wrench or a socket set, and they can quickly remove the device and be on their way. In most cases, a thief can remove a catalytic converter in less than two minutes.
This ease of stealing has made these devices attractive to thieves looking for a quick buck. They know they can make easy money by targeting cars with catalytic converters.
See Related: How to Make Money Online: Legit Ways to Earn
3. Ready Market and High Demand
Lastly, people steal catalytic converters because there is a ready market for the devices. This means that people are looking to buy these devices, which in return, increases the demand. With high demand, thieves know they can get a reasonable price for the devices, encouraging them to steal them.
See Related: Best Online Jobs to Make Money from Home
How to Know if Your Catalytic Converter is Stolen?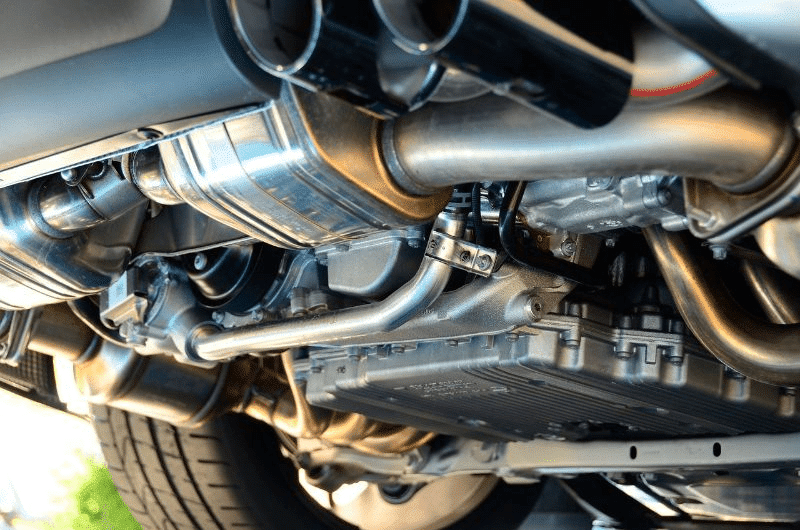 1. Loud Roaring Sound
The most obvious way to tell if your catalytic converter has been stolen is by the noise your car makes. A catalytic converter helps to muffle the engine's noise; without it, your car will sound much louder than usual.
In some cases, the car might sound like it is revving up even when you're not pressing on the accelerator. So, if you notice that your car has started making strange noises, then there's a chance that your catalytic converter has been stolen.
2. Check the Engine Light
In most cases, your car's check engine light will pop up with a stolen catalytic converter. When the check engine comes up, and you also notice a sudden change in your car's engine sound, you might want to check that catalytic converter.
3. More Soot on the Exhaust
You can also tell if your catalytic converter has been stolen by checking the exhaust pipe. If the converter has been removed, you'll likely see soot or black streaks on the exhaust pipe. This is because the catalytic converter helps reduce the pollution emitted from the car; without it, there would be more soot and smudges on the exhaust pipe.
4. Headaches while Driving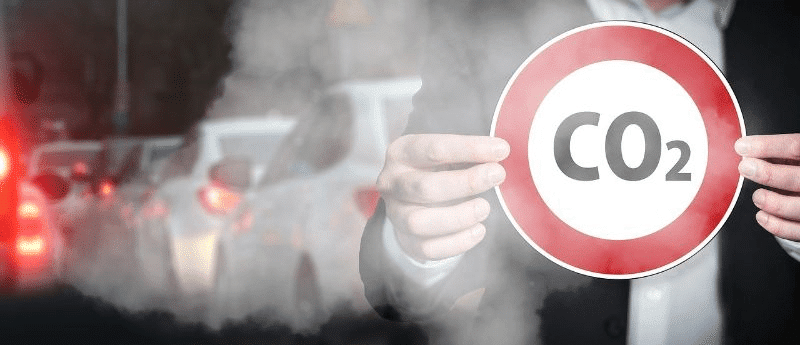 More carbon dioxide will get inside the car when the converter is stolen. Subsequently, if you drive with your windows closed, headaches will be a common occurrence while driving.
Therefore, it might be time to check that catalytic converter if you feel dizzy or get headaches while driving.
See Related: Free Gas Hacks: Ways to Get Free Gasoline
What Can You Do to Prevent Catalytic Converter Theft?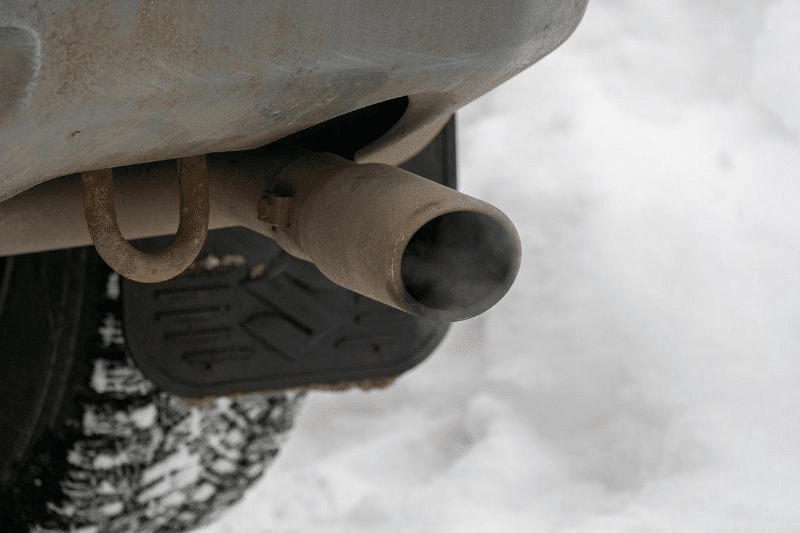 Since these devices are so valuable and easy to steal, what can you do to prevent them from being stolen? Well, here are some tips on how to protect your catalytic converter from greedy thieves.
1. Install a Catalytic Converter Lock
One of the best ways to prevent catalytic converter theft is by installing a lock on it. This will make it more difficult for thieves to remove the device. Different types of locks are available, including chains, clamps, and cages – choose the one that suits your needs.
2. Install an Alarm System
This can be crucial as it will alert you anytime someone tries to tamper with your car. Also, when the alarm goes off, the thieves will mostly run away as they know they might be caught.
3. Park in a Well-lit Area
When you park your car in a well-lit area, thieves will be more difficult to steal the catalytic converter without being seen. Additionally, security cameras in the area will deter potential thieves, reducing the chances of having the catalytic converter stolen.
4. Etching the Device
Another way to protect your catalytic converter is by etching it with your car's license plate number. This makes it easier to identify the device if it's stolen. Plus, since most thieves want to sell the devices quickly, they're less likely to take one that's etched since buyers don't want to buy a device that can be linked to the theft.
See Related: Things to Rent Out for Profit
Cheapest Way to Fix Catalytic Converter Devices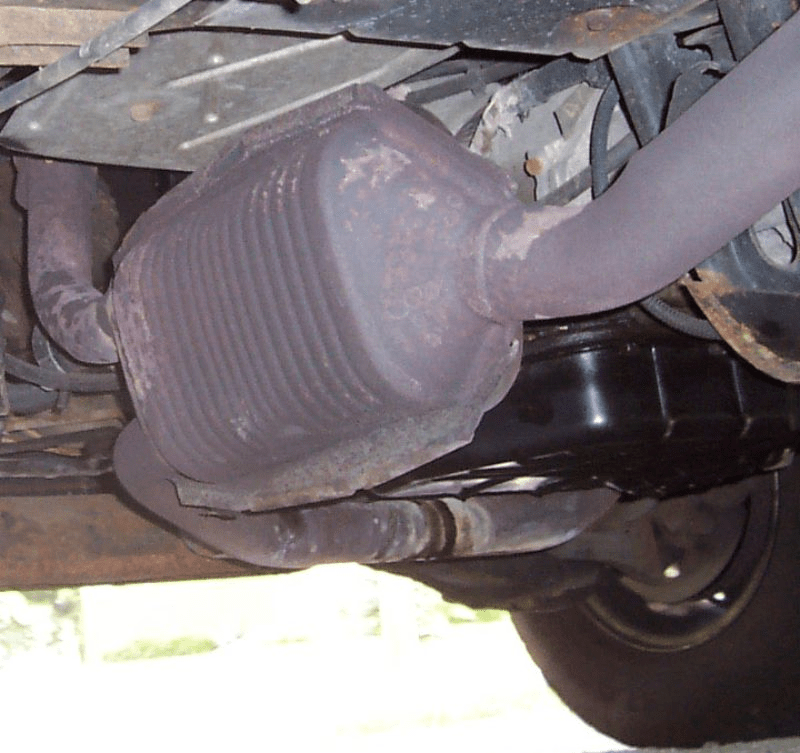 Image by Ahanix1989 at English Wikipedia – Public Domain,
The best and cheapest way to fix the catalytic converter is by installing a new one. However, a new catalytic converter can be quite expensive.
Therefore, if you can't afford to replace the device, you can try cleaning it. There are different ways of cleaning a catalytic converter, but the most popular method is by using chemicals.
First, put some fuel in a container and add the catalytic converter cleaner after identifying that the cleaner works for your engine. Pour the mixture into the car's gasoline tank and drive for the recommended time. The cleaner will be distributed with each mile you drive, and your exhaust system will be cleaned.
FAQ
Who buys stolen catalytic converters?
Thieves mostly sell the devices to scrap metal dealers, who then resell them to refineries where the metals are extracted. Road buyers also play a big role in buying converters. And since they buy with cash, which is untraceable, they act to enable the thieves even more.
Where is the catalytic converter in a car?
The catalytic converter is mostly found between the engine and the muffler under the car. It looks like a small can with a metal honeycomb coated with platinum, rhodium, or palladium.
Which are the easiest catalytic converters to steal?
Hybrid cars are more prone to catalytic converters theft. This is because they have larger quantities of the said precious metals in their converters. Common brands include Prius, Accord, Tacoma, and Lexus SUVs.
Can a car run without a catalytic converter?
Yes. In fact, nothing will happen to the engine. The only thing that might change in your car is fuel consumption, noise, and the inability to filter exhaust gases leading to air pollution.
Does insurance cover catalytic converter theft?
Yes. If you have an all-inclusive policy cover, your insurance should cater to the repairs and replacement. Otherwise, you'll have to replace it from your pockets.
Which cars are least likely to have catalytic converters stolen?
A report by the NICB (National Insurance Crime Bureau) shows that brands like Ford, Mazda, Nissan, Jeep, Subaru, Chevy, and Chrysler, are least likely to have their converters stolen. This is because most of them have complex technologies that prevent easy thefts.
Do all Cars have catalytic converters?
No, not all cars have catalytic converters. However, most newer model cars have them since the devices were introduced in the 1970s to help reduce pollution. Cars that don't have catalytic converters include electric vehicles and some diesel cars.