Clover and Square are efficient POS systems, but how do you determine the ideal one for your business? This piece is a side-by-side comparison of Clover vs Square to help you make an informed choice.
Setting up a business demands the ability to sell as quickly as possible. And for that, you will need to have a flawless POS (Point of Sale) system in place.
 Having an intelligent POS system is essential. The ideal POS system offers inventory management and should be quickly adopted by employees.
Additionally, you must ensure that you adopt a user-friendly POS system. One that is easy to navigate and capable of supporting a new business's launch functions smoothly and efficiently. 
Square and Clover are easy, fast, and convenient POS systems. Both offer quick and convenient solutions to everyday business problems. The good part is they have free versions and are thus ideal for startups. Also, they come with multiple hardware and payment options, essentially based on your space for payment processing.
In this article, we will illustrate the differences between Square and Clover, how they work, and how cost-effective they can suit your business needs.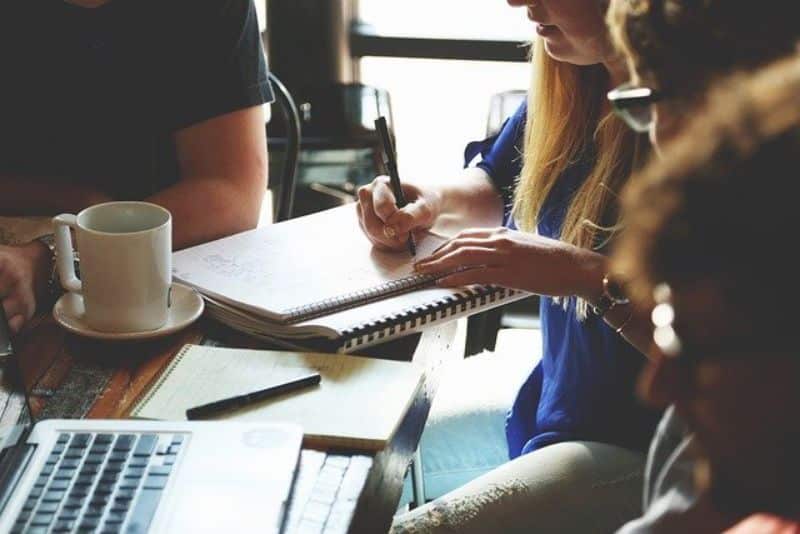 Features: Square Vs Clover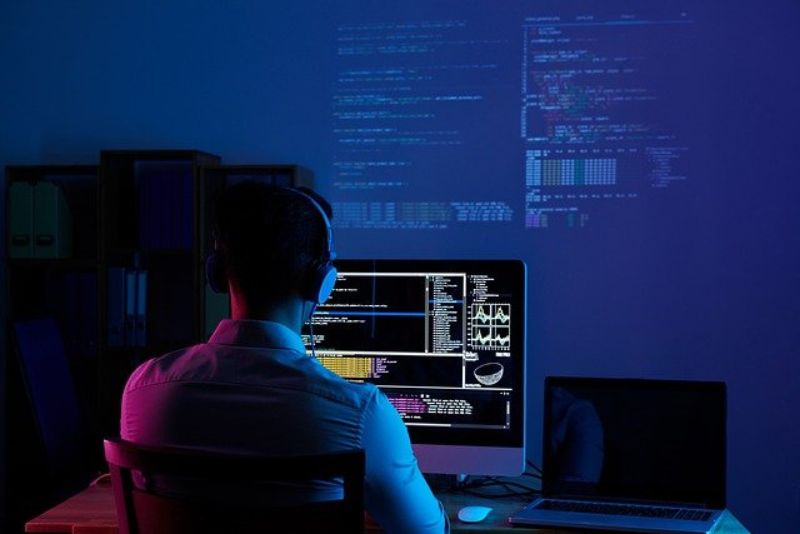 Now, let's see the significant differences between Square Vs. Clover. 
Square POS System Features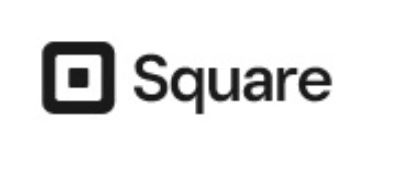 It doesn't demand typical monthly fees.
The payment processing fee begins at 2.6% plus 10 cents.
One can use it in countertop hardware payment stations and mobile iOS and Android devices.
Clover POS System Features

The Clover monthly fees begin at $9.95.
The payment processing fees begin at 2.3%, along with 10 cents.
Clover supports the countertop hardware options available for payment stations and mobile devices.
Credit Card Transactions: Square vs Clover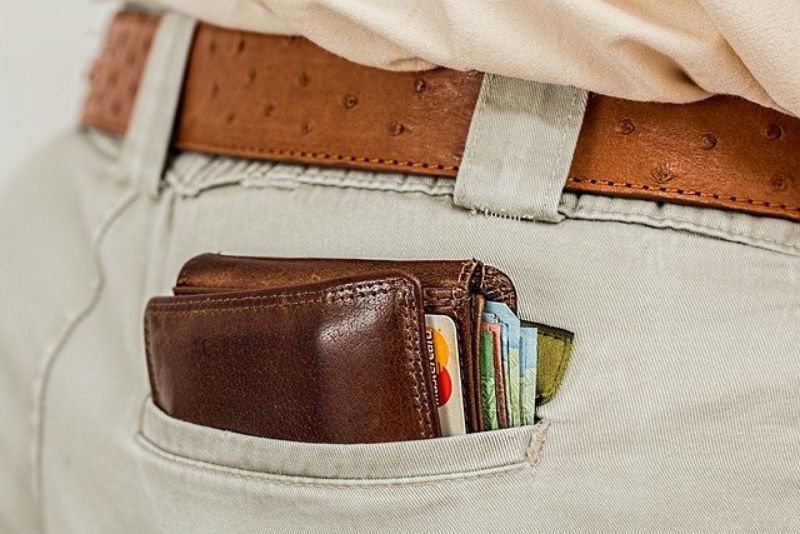 Concerning credit card transactions, Clover and Square are different. But how? Here is a comparison based on the following:
Payment Processing fees
Customer Management
Mobile Processing fees
Rewards and Customer Loyalty
See Related: Best Credit Card Hacks
1. Payment Processing Fees
Square
The payment processing fee for Square is around 2.6%, plus 10 cents for every dipped chip card, tapped mobile payment, and swiped magstripe card payment. And along with this is 3.5% plus 15 cents for all the keyed-in transactions.
Clover
In the case of Clover, there is a 2.6% plus 10 cents per in-person transaction, along with 3.5% plus 10 cents for keyed-in transactions. The Clover app also pairs with payment processors, which are not charged for transactions.
2. Customer Management
Square 
The Square app assists in customer profile creation. This stores all the customers' purchase history and contact details. Also, it saves the credit card details of repeat customers, speeding up payment processing.
Clover
On the other hand, the Clover app stores the customer details and profiles, plus any information that can help personalize the customer experience. Furthermore, you can request to store your customers' feedback. With that, you can understand the areas to improve on or change.
3. Mobile Processing Fees
Square
The Square app has a reader for chips which costs $49, and contactless payments. It can easily connect to tablets, smartphones, or other handheld devices.
Clover
You can easily attach the Clover Go going for $49 to any handheld device. Plus, Clover Go syncs pretty well with the Clover app. And with it, you can stay updated about sales and inventory.
4. Rewards and Customer Loyalty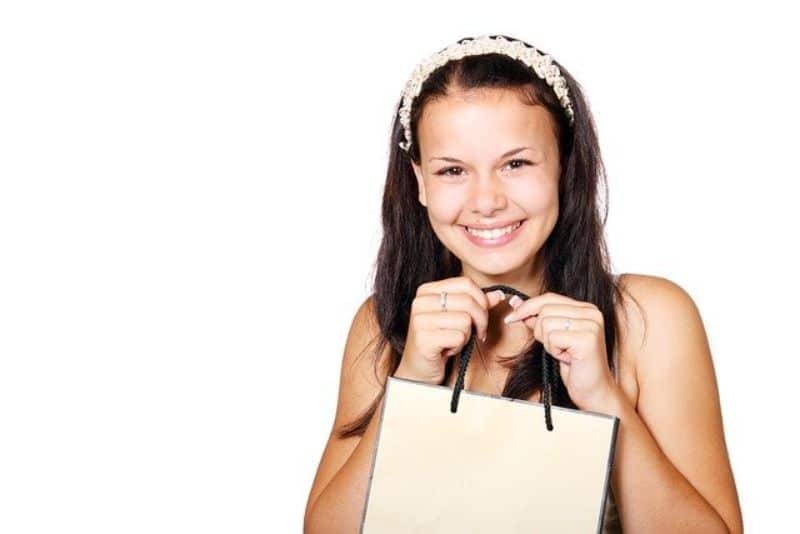 Square
If you want to set up and maintain a rewards program at Square, it will cost you around $45 monthly.
Clover
Clover comes with reward programs automatically embedded in the app.
See Related: Best Paying Jobs in Consumer Services Sector
Clover vs. Square: Bulk Transactions
Square POS and Clover Station come with myriad options. Both are built for online stores and businesses that engage in bulk transactions. They help small companies ease their transactions, making the process swift.
Both systems are pretty easy to use. And they even let you input pictures and prices of the inventory. This helps your employees get familiar with the products and prices too.
Square vs. Clover: Software (POS) Comparison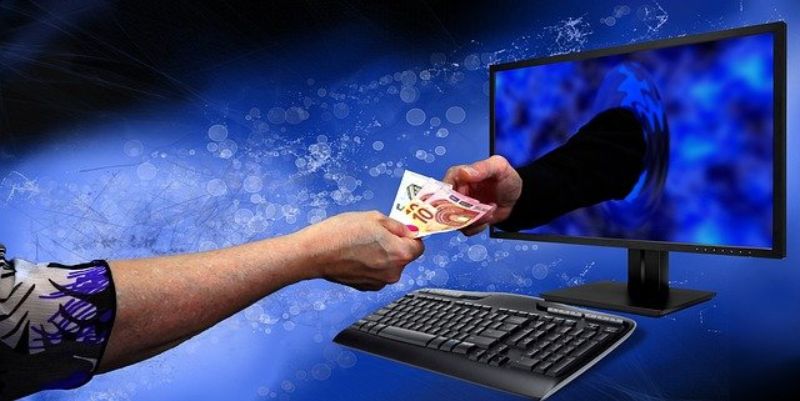 Let's now analyze the apps based on the following:
Smaller Options for Payment Processing
Register stand
Software Options, and
Software Integrations
1. Smaller Options for Payment Processing
Square
The portable Square terminal costs $299 and can operate wirelessly or when plugged in. The portable Square Stand costs $149 and is a space-saving device that works only with contactless payments and chips.
Clover
The Clover Mini, which goes for $749, is a small POS system that can accept all payment types, like Google Pay and Apple Pay. Clover Flex which costs $499, is an ideal card reader that takes all kinds of cards and mobile device payments.
2. Register Stand
Square
The extensive payment station/Register for the Square app is called Square Register ($799). It does not come with Bluetooth pairing and cannot run on additional apps.
Clover
On the other hand, the Clover app comes with an all-in-one payment station with a Receipt printer and Register.
3. Software Integrations
Square
You can get various platforms like Acuity Scheduling, Wix, WooCommerce, GoDaddy, and many other websites to work on Square.
Clover
On Clover, there are plenty of software integrations for restaurant-specific software, retail businesses, and DAVO sales tax.
4. Software Options
Square
Square has a free app for anyone starting a business. However, it also has paid plans for the restaurant and retail industries.
Clover
On the contrary, Clover offers three paid service options. They include Register Lite, Payment Plans, and Register. Picking the ideal one for your business or restaurant depends on how much your business takes in terms of credit card sales.
See Related: How Do Credit Cards Consumers Make Money
Square Vs. Clover: Portability and Size
The POS systems' size and portability are crucial factors for businesses constantly introducing new merchandise and looking to save space.
Clover and Square are not bulky. Thus, businesses can take and use them in different locations. Also, they come with various payment options, so customers can pay with the one that best suits them.
For instance, if you are in the food business, you can use the Clover Flex or the Square Terminal. You can even go to the local farmer markets and swiftly do your business there while keeping all the payment options open for your customers, including credit cards and mobile payments like Cash App card, Google, and Apple Pay.
The differences include the following:
Square
Square has a free open magstripe reader with the Square Register. So, if you are starting your business, this additional hardware can help speed up the customer process. Square has a monthly fee for add-ons that help in employee and marketing management.
Clover
On the contrary, Clover software plans can scale with the number of credit transactions you make. For example, Register Lite is ideal for businesses below $50,000 credit transactions. On the other hand, you can always use Register when you surpass that amount. Clover also comes with a constant fee which remains the same from the start but can change when you get more income.
Clover vs Square: Business Needs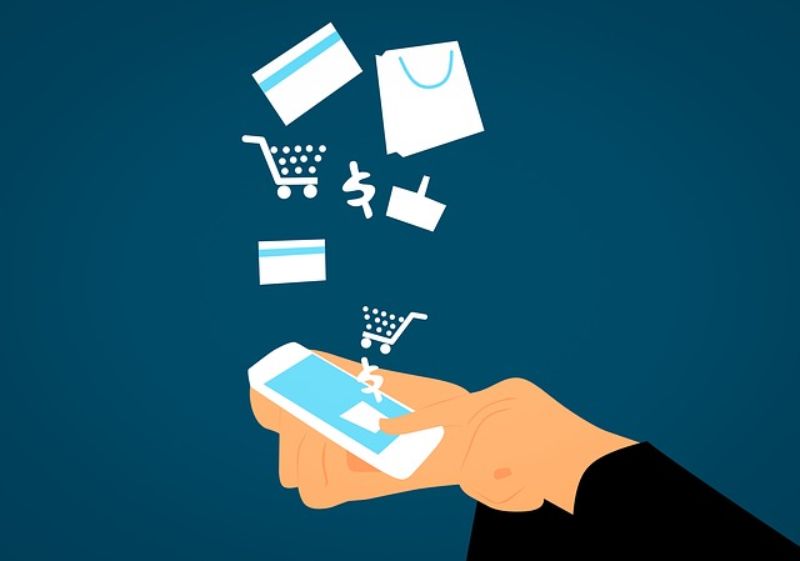 This is perhaps the essential aspect of the discussion since it concentrates on the business management features of your organization. It will explore:
Payroll for Employees
Employee management 
Inventory Management
Restaurant tools
Promotional Tools
1. Payroll for Employees
Square
With Square, you can process wages for hourly and salaried employees. Also, it lets you track your employee hours. All this for only $35 a month.
Clover
Clover also has excellent employee tracking capabilities. Plus, you can use it on the Clover app and mobile devices. The good part is that all this applies to even the most basic plan.
2. Employee Management
Square
If you want to have many employees registered on your POS software system and be able to track their hours, use the Square add-on, costing only $5 a month. This also lets you give employees and different heads access to the system's back end.
Clover
With Clover, you don't need extra costs for staffing. Plus, you can even create different staffing reports, which can be based on how much time each employee spends and how many transactions they make. You can even set additional software permissions against each employee.
2. Inventory Management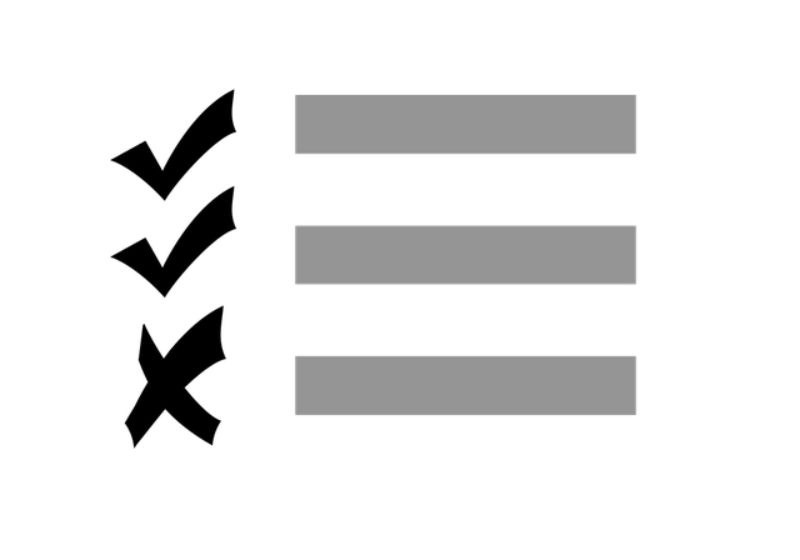 Square
If you want to use primary inventory management, you can use Free Square. But for higher functionality, you need Square Retail cost around $60 a month. With it, you will access inventory tools, integrate multiple locations, and generate retail reports.
Clover
The in-built features of Clover enable many inventory tools to help keep a tab on inventory, sales reports, and employee shifts.
4. Restaurant Tools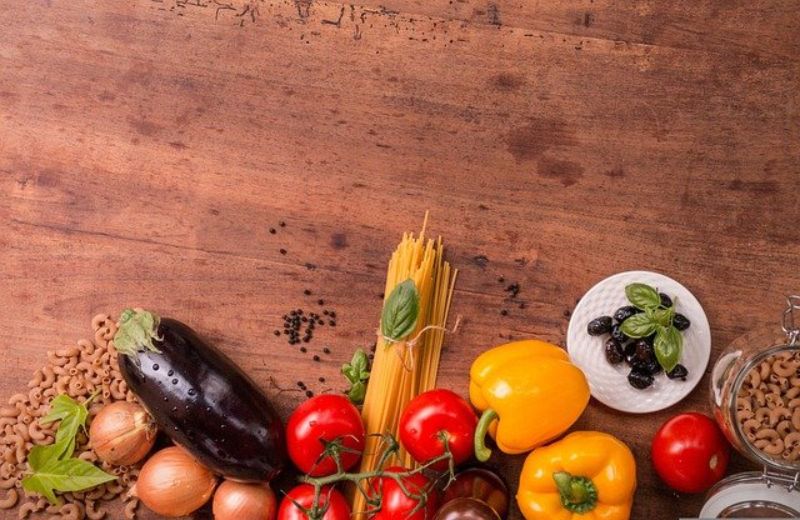 Square
Square for restaurant businesses is a precise plan you can adopt to serve your business well.
Clover
Clover has many options. For example, you can choose the Clover Dining option. This is available on the Clover app and available when you require it. You can use it to monitor customers, push orders to the kitchen and set up floor plans.
You can also get a Happy Hour app that easily integrates with your Clover POS system on the Clover app.
4. Promotional Tools
Square
If you want to use Square for promotional purposes, then marketing options are available, and they cost only $15 a month for social media and email campaigns.
Clover
Promotional tools come with Clover by default. The tool help collect customer details and build customer profiles and email list that you can automatically use to push tailored offers to your regular customers.
Overall, Which is Better: Clover or Square?
Well, there is no clear winner between Clover and Square. That's because it all depends on the specific business needs. So to choose the ideal one, consider your business:
Here is the summary:
Clover
Clover is ideal if your business requires you to go high volume. 
Clover offers personalized marketing, text marketing, and card-on-file. However, its loyalty program costs a little more.
Regarding inventory, Clover comes with unlimited products and categories, a multi-location list with transfer options, demand forecasting, and low stock alerts.
Clover also offers cross-location returns and exchanges.
Square
On the other hand, Square is perfectly suitable for brick-and-mortar businesses making high-volume sales.
Square comes with a loyalty program and has different multi-location functions like it can sync inventory and set its prices according to location.
It specializes in digital receipts, returns, discounts, and one-touch tipping.
As far as inventory is concerned, Square offers unlimited products, labels, and item modifiers.
Square includes multiple business management features that can help track products, manage sales, and connect with customers.
Considering flexibility and features, Square comes first because it has more reports, third-party integrations, and marketing tools.
When it comes to flexibility and also overall features, Square outshines Clover in many aspects.
In a Nutshell
Square and Clover are high-quality software and services for small and growing businesses. Square is an ideal option for new business owners because it is cheaper, and there are fewer things to monitor. However, Clover comes in handy as your business expands because it can support more of your processes, from many employees to daily transactions.
Clover has gained more popularity than Square, but Square has also been widely accepted. One of the main reasons why Square is more accepted is that it has a free service that can work well with tablets and smartphones. So, if you are starting a business, it's pretty appealing.
On the other hand, if your business is expanding rapidly and you'd want to take customer feedback into account, track sales easily, manage payroll, and set employee hours, then it is best to opt for Clover.
FAQs
Should I choose Square or Clover for my business?
If you are a small business owner or starting a new business, go for Square. But if you want to grow your business faster and operate in multiple locations, Clover is the one for you.
Can we rely on software like Square and Clover?
Of course, both Square and Clover are high-quality and sophisticated software that businesses have widely accepted all across the globe. While choosing the ideal one, choose based on the size of your business. If you are small, go for Square, else Clover will do.
What is Clover's percentage cut?
Clovers take 3.5%, along with 10 cents, for online payments. And 2.6% (card-present) or 2.3%, along with 10 cents for every transaction for in-person payments.
Related Resources