Digital payments are taking the world by storm. One such card is Apple Pay. This piece will look into how to use Apple Pay for your transactions and how convenient it can be.
As the world changes and technological advancements are introduced each day, there's a need for everyone to be at par with the shift. Otherwise, you might be left behind.
Shifting to contactless payments is one such change that everyone, both individuals and businesses, is embracing. Of course, it's reliable and convenient. Not having to carry cash or your debit and credit cards around every time is certainly relieving.
Like many other companies, Apple has not been left behind in introducing mobile money services to its customers. With just your phone or watch, you can easily make countless purchases and payments in businesses that accept mobile payments. This is what we know as Apple Pay.
So, how does it work? Do you know how to use Apple Pay to pay for your purchases? No biggie!
We will be looking at all that in a bit.
Let's start from the basics;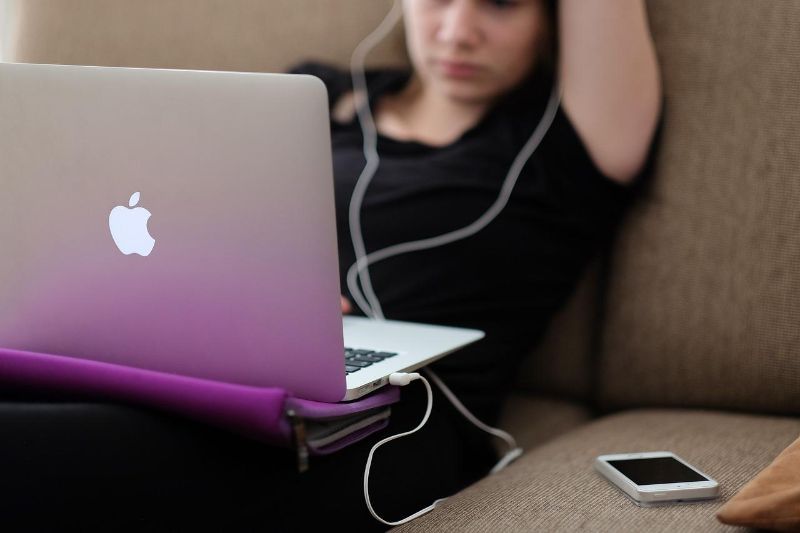 What is Apple Pay?
This is exactly what you think it is – a mobile payment service for Apple gadget users. Simple, right? I'm sure that mobile payments are not a new concept altogether.
Apple Inc. introduced this mobile and digital wallet service for its users on October 20, 2014. And by 2019, it was available in more than 50 countries. The service allows Apple users to make payments in person, online, and in iOS apps using their Apple devices.
Initially, Apple Pay would only support iPhone. However, the service expanded as new devices were introduced into the market. You can now use Apple Pay on your Mac, iPad, and even your Apple Watch. Now, that is another level of convenience.
How Does Apple Pay Work?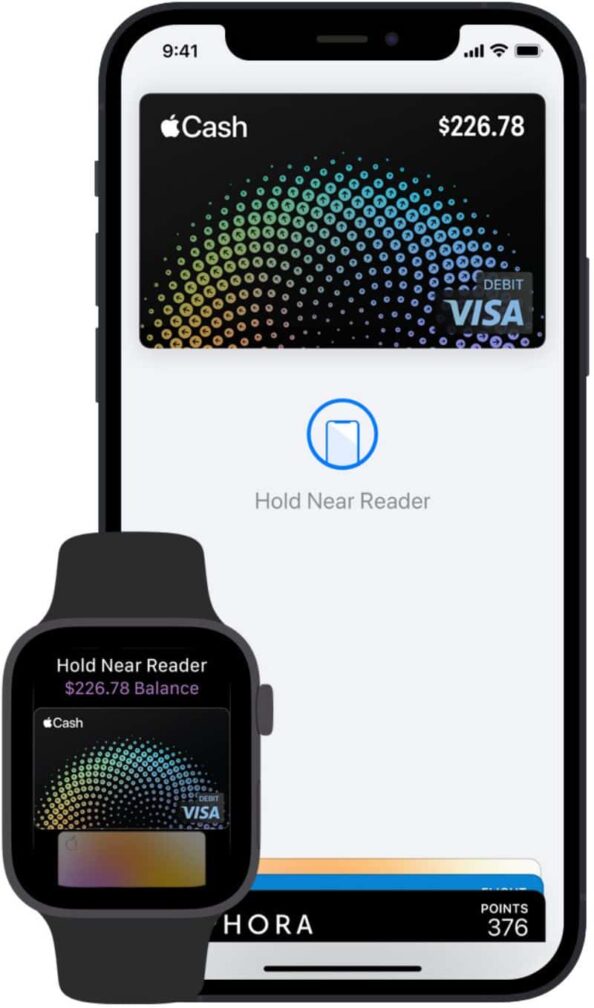 Before we get down on how to use Apple Pay, it's wise first to understand how the service work.
And here you go!
Usually, Apple Pay connects to most credit and debit cards from various banks. This way, it allows you to store your card's information on your iPhone.
Apple Pay helps you to make payments at millions of stores. In fact, stores with an Apple Pay logo or those that accept contactless payments will certainly accept Apple Pay payments.
Apple Pay uses Near Field Communication (NFC) technology to enable contactless payments. This is the same technology used in public transport and electronic ticketing systems.
So, when making a purchase, you just need to hold your iPhone or iPad close to the contactless reader with your finger on Touch ID or Face ID. A beep will confirm that the payment has been processed, and you're good to go!
The whole process is secure and fast. It's even faster than using your physical credit or debit card to make a purchase.
Apple Pay doesn't send your actual credit or debit card numbers when you make a purchase. Instead, a unique Device Account Number is used each time you make a transaction.
Your transactions are also authorized with a one-time security code that's generated specifically for that particular transaction. This adds to Apple Pay's security.
And to spice things up, Apple Inc. introduced the Apple Pay Later service. With this service, you can split your purchases into four payments spread over six weeks.
Now Let's get to the day's business – how to use Apple Pay.
If you've not been using the Apple Pay service, here is how to go about it:
1. How to Use Apple Pay on your iPhone or iPad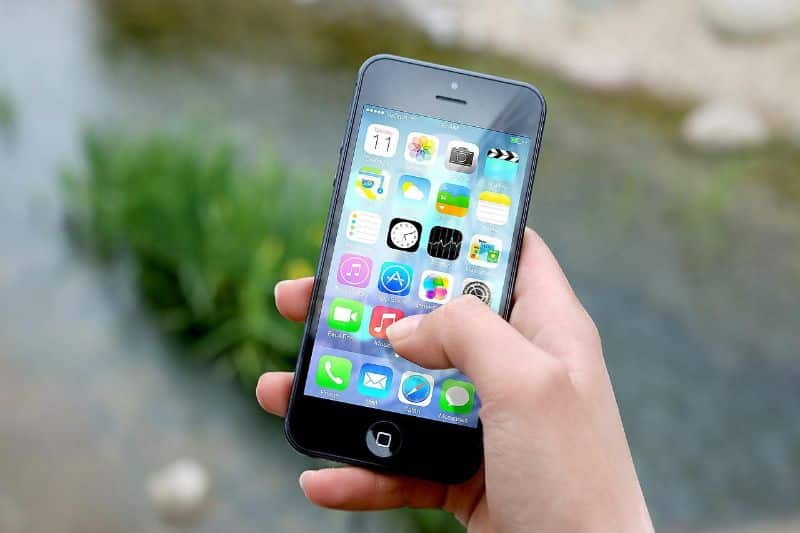 You can't use Apple Pay on your apple device unless you first add your cards.
So, first things first;
Adding Cards to an iPhone or iPad
First, open the Apple Wallet App on your device, usually visible on your home screen. But it can also be located inside a folder.
Add your debit or credit card information to your device to enable Apple Pay. You do this by tapping on the plus icon in your Wallet App and adding the cards. Remember, Apple Pay will accept most credit and debit cards with Mastercard, Visa, Discover, or American Express logos.
You should only note that Apple Pay services are not available globally. So, you must first research whether it works in your country of residence.
After hitting the plus sign, tap on the "Add credit or debit card" tab. A new screen will pop up, and from here, select continue.
Adding the card's info to the device is automatic. Just hold your card on the frame and let the phone scan the card. After your device records the details, tap next.
After this, the app will prompt you to insert your card's expiration date, a security code, and some extra information. The Apple Pay app will communicate to your bank, and an "add card" screen will appear as it waits for verification.
Another screen pops up with your phone and email address. And when this is done, you'll receive the T&C page, where you should hit accept. You can either verify your card via phone or decide to do it later.
After that is done, you are now free to use Apple Pay on your iPhone to make any purchase.
Let's now see how you can make payments on different Apple devices.
How to Use Apple Pay at Store with your iPhone or iPad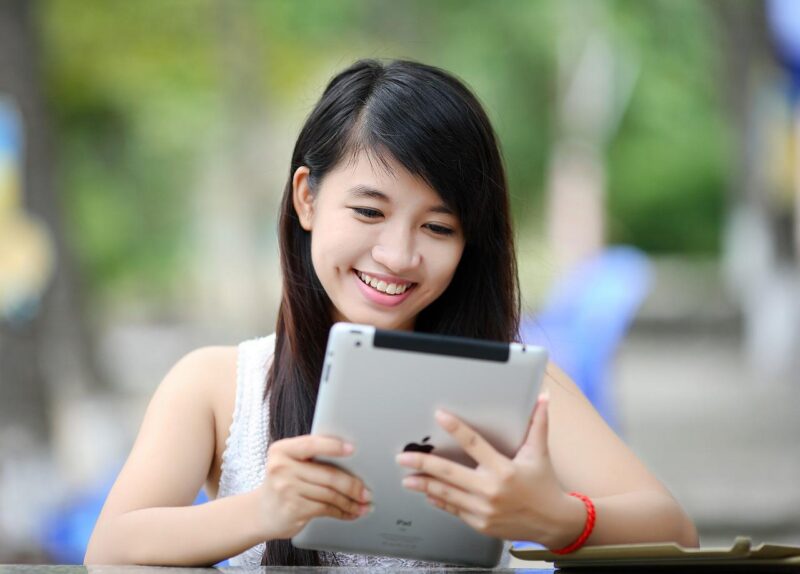 This is the most common way of making use of Apple Pay services. And it's easy and straightforward.
When using the default card:
This depends on the security feature of your iPhone. If it uses a Face ID, you need to double-click on the side of your phone, authenticate with your face if prompted, and enter your Apple Wallet's password.
If the iPhone uses the Touch ID feature, click on the home button twice and follow the prompts.
When using a different card:
Tap your default credit or debit card to reveal the other cards. Choose the card you want and authenticate.
Lastly, position your device next to the contactless reader, touching the Face ID or Touch ID with your finger. Hold it until it indicates "done" with a tick on the screen.
See Related: How to Leverage Credit Cards to Build Wealth
2. How to Use Apple Pay on your Mac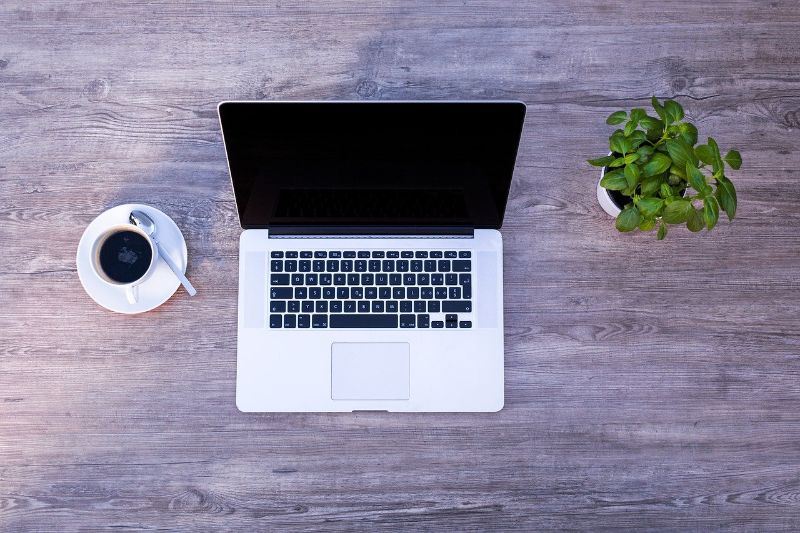 Like with iPhone and iPad devices, you must add your cards to your Mac device before using Apple Pay. You must add at least one debit or credit card, a store card, Apple Card, or a prepaid card to the Wallet.
And if your card is associated with App Store or iTunes Store, simply verify its security code and add it to the Wallet.
So, how do you add these cards?
See related: What is the Credit Score Needed for Amazon Card?
How to Add Cards to Mac
Enabling Apple Pay on your device is easy. However, there are two options available here. If your Mac has a Touch ID, you can add your cards directly and use them to make online payments on websites or platforms that support this payment method.
Follow these steps:
Go to your device's System Preferences and select Wallet & Apple.
Once in, select "Add Card" and follow the simple steps as prompted.
If your device doesn't have the Touch ID, you can still use Apple Pay. But, you must link it to your iPhone as follows:
As usual, go to your phone's settings and then to Wallet & Apple Pay app.
Once here, allow payments on Mac by tapping on it.
And with these simple steps, you've added your debit or credit cards and can enjoy Apple Pay services.
How to Pay with Apple Pay on Mac
After adding the cards, how do you pay for purchases through the Apple device? Well, while you are through with your online purchases, click on Apple Pay if they have that option. Then, choose the card you wish to pay with, in case you have several cards.
After this, touch and hold the Touch ID with your finger to complete the payment process. If this is not yet set up, you can go to the Touch Bar, tap the Pay button, and enter the password. And for Macs without the Touch Bar, a double-tap on the Touch ID will prompt you to enter a password, and you'll be all good to go.
Interestingly, you can still complete a purchase even when your Mac's lid is closed. Simply use the Touch ID on your iPhone, Magic Keyboard, or Apple Watch with a card associated with the device.
3. How to Set up Apple Pay on your Apple Watch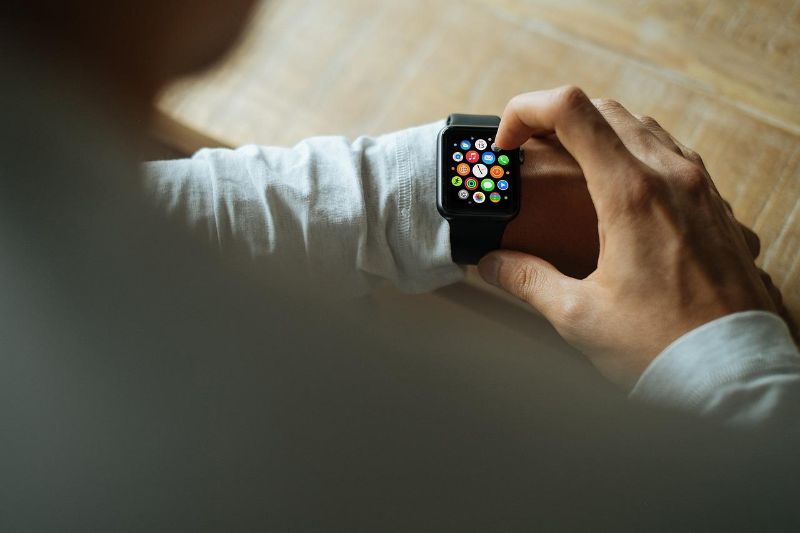 You must first add a card to your app, even with an Apple Watch. And it's as follows:
Adding a Card to Apple Watch
Here, you'll follow an almost similar procedure as when adding a card to your iPhone or iPad. The app will request you to add the necessary card information, security code, and your card's expiration date. From here, all is set.
Here are the steps:
Access the Watch App using your iPhone. Select "my watch tab" from here, then pick the watch you want to connect with Apple Pay. Add your card by tapping the Wallet & Apple Pay option.
If you've not yet set your passcode, the app prompts you to do so. You can choose to use the passcode to open your watch or use your iPhone when the watch is on your wrist. A wrist detection feature locks the watch to protect your data when not on your wrist. Also, you should note that any ten consecutive password fails will make the "Erase data toggle" wipe your watch.
From here, you can follow the simple on-screen prompts and instructions to enable you to add the cards. You can also use your card's security code on your Mac or phone. Tapping "Next" will verify your data, where you should then agree to the terms and conditions.
A card verification screen will appear, and you can call your bank immediately to verify the card. But you can also choose to complete the process later.
Lastly, tap "Next" on the screen that appears, and the setup process is complete. You'll receive a notification alerting you that your watch is ready to use Apple Pay.
See related: How to Earn $100 Free Cash App Money
Paying with Apple Pay on your Apple Watch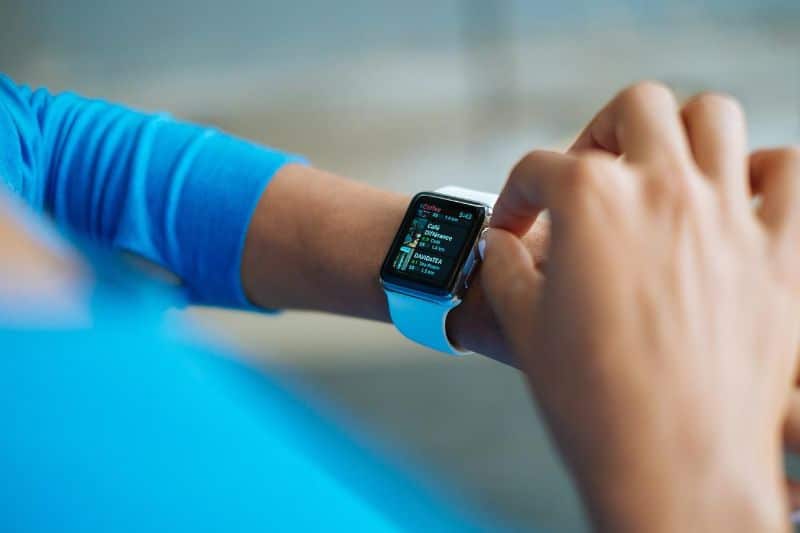 You can use your Apple Watch to pay for your purchases in these three simple steps:
Double-press the side button of your Apple Watch
Choose the card you wish to pay with – the default card will be the first on the list
Move your Apple Watch closer to the contactless payment terminal and wait. When the process is complete, you'll hear a beep and feel a soft tap.
It is quite a seamless and convenient process that helps you avoid carrying your cards around.
4. Paying with Apple Pay Online
Besides using Apple Pay services in physical stores, you can also use them to make payments on online platforms or apps. However, the site must have Apple Pay as one of its payment methods.
Follow these steps to make Apple Pay online payments:
Pick Apple Pay as the preferred payment method
Choose the card you want to use for the payment – your default card is the first to appear, but you can choose a different one by tapping the "Next" button.
You might be prompted to fill in your billing and delivery information and sometimes your contact details. Once you enter these details, the app stores them, meaning you'll do it only once.
The next step is to confirm the payment.
See Related: Line of Credit vs. Credit Cards
How to Confirm your Apple Pay Online Payment
This will depend on the device you are using to make the payment. For instance,
For iPhones or iPads with a Face ID feature, you only need to press the side button twice, enter your passcode, or use your Face ID. And for those without the feature, simply use a passcode or the Touch ID button.
You only need to double-click on the device's side button when using an Apple Watch.
For Mac gadgets with Touch ID, go to the touch bar and follow the instructions or prompts. Ensure that your finger is placed on Touch ID. And if this feature is off, go to the Apple Pay icon, and follow the on-screen prompts.
Some Macs don't have the Touch ID. In this case, confirm the payment using your Apple Watch or iPhone, connected via Bluetooth. But for this to happen, you must use one Apple ID to sign in to all your devices.
Once the payment has gone through, you'll see a "Done" notification on the screen.
How to Send Money Through Apple Pay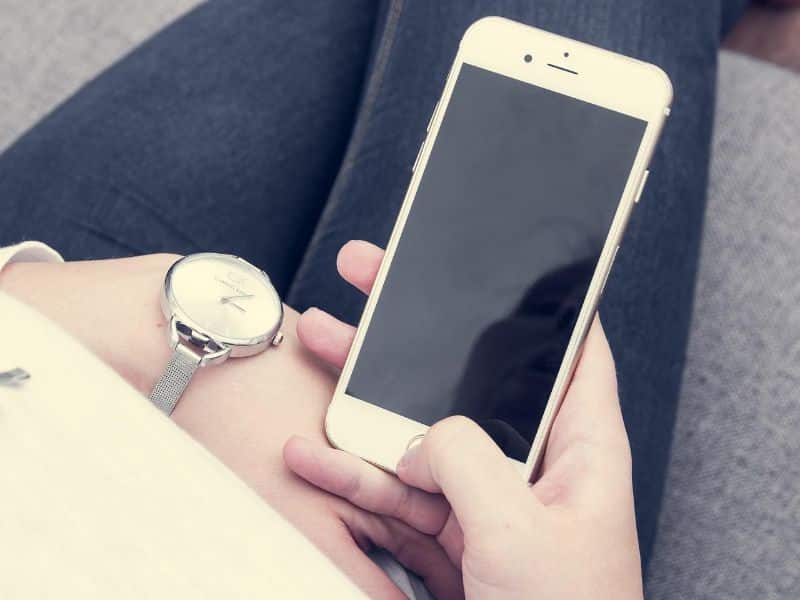 Another great feature that makes Apple Pay stand out among other mobile money services is its ability to send and receive money. You read that right!
Apple Pay is not only designed to make in-store and online purchases. The Apple Cash feature allows you to send and receive cash from friends or family.
However, this feature has some restrictions. For instance,
You must be over 18 years and residing in the US.
You must add a qualified debit card to your Apple Pay. The debit card should be connected to your bank.
Have an iPhone or iPad with iOS 11.2 or later versions or Mac with macOS Sierra 10.12.2 or later versions.
If you want to use your Apple Watch, it should run on watchOS 4.2 or newer versions.
Set your Apple ID to have a two-factor authentication process.
The app uses the Apple Cash balance to pay any time you use your Apple Cash to send money. However, if you want to send from your debit card in the Wallet, you can also do so.
So, how do you send and receive money on Apple Pay on various Apple devices?
See related: How to Get Free Money on Cash App
iPhone and iPad
Open your device's Messanger app and tap an existing chat or start a new one.
From here, you can see the Apple Cash icon. Tap on it.
If it's not there, look for the App Store logo "A" and tap it.
Select the amount to send and hit the Pay button and then Send.
Then, confirm the transaction by tapping the arrow. This will require you to use a passcode, Face ID, or Touch ID.
See Related: How to Build your Credit at 18
Send Money on an Apple Watch
Tap an existing chat on the Messages app or open a new one
Look for the "A" button and tap on it
After this, you'll see the Apple Cash button, which you should tap
If you want to change the amount, use the plus or the minus sign. Or work with the Digital Crown.
Hit the Pay button and wait. It gives you a chance to review or even cancel your transaction.
Click twice on the side of your watch, and your payment is sent.
Use the Wallet App
Here is how to send money on Apple Pay using the Wallet App.
Go to the Wallet App on your iPhone.
Hit the Send button and add the person you want to send the money to
Choose the amount you wish to send by tapping the "Next" button
Select the "Send with Messages" option, and tap "Send."
Confirm the transaction with a passcode, the Touch ID, or the Face ID.
Ask Siri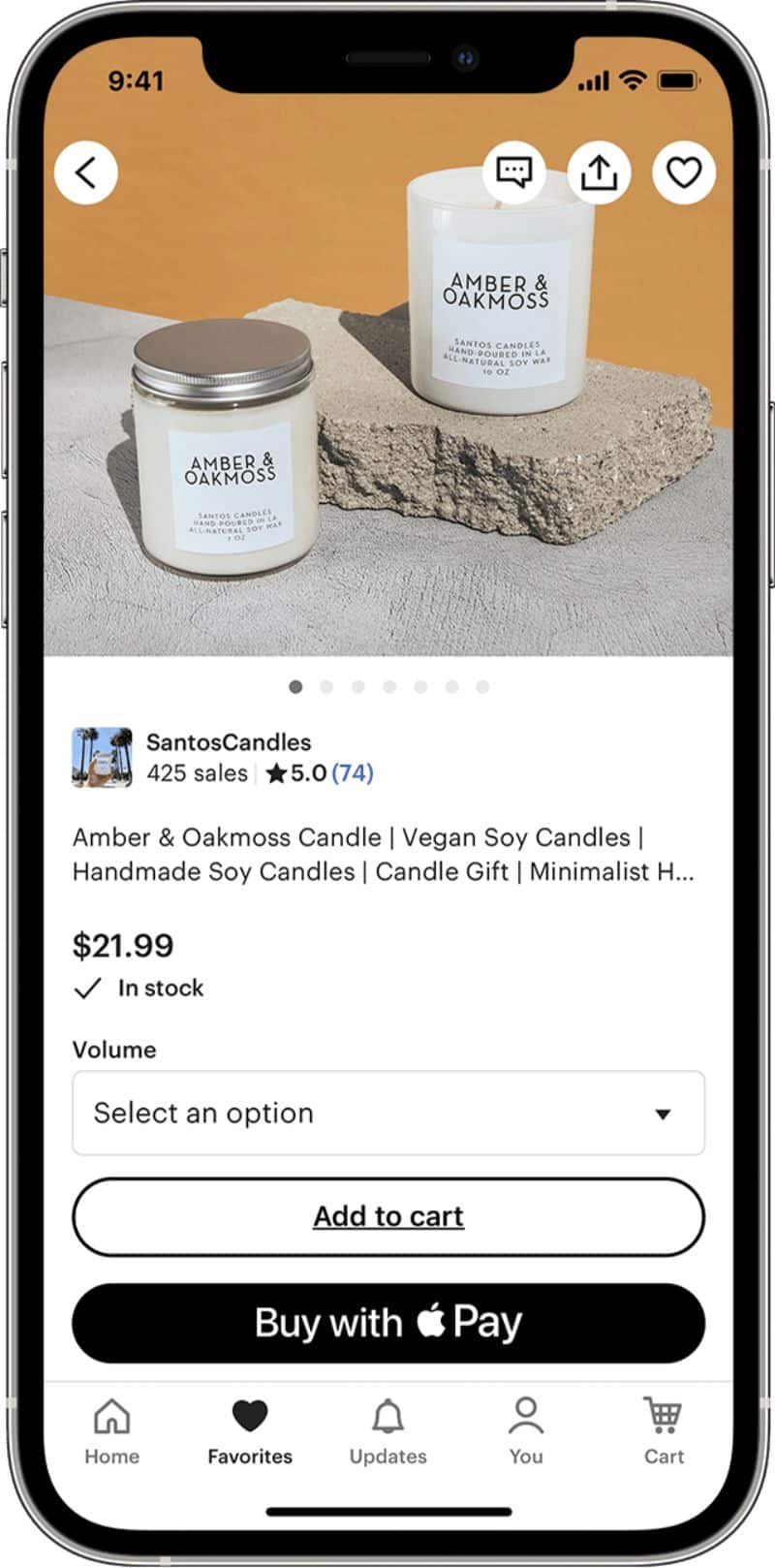 Lastly, you can simply send money on Apple Pay using your mouth. All you need is to say "Hey Siri" on your Apple Watch or iPhone and give instructions on how much money you want to send and to whom.
For example, Hey Siri, send $50 to Mark using Apple Cash. With that, you need to tap the send icon, and the money is sent.
Is Apple Pay Safe?
Is using Apple Pay secure in this era where hacking and fraudulent activities are the order of the day? Here is what you need to know about the security features of this service.
When you make an Apple Pay payment, your device uses a one-time unique number and a dynamic security code. As such, your card number is not stored on your device or Apple servers. In fact, it is not even shared with the merchant.
Additionally, all communications between your devices and Apple's servers are encrypted with SSL. As such, no one can access or tamper with them. Also, the Touch ID or Face ID features add an extra layer of security to prevent unauthorized payments.
In short, yes! It is safe to use Apple Pay.
Which Stores Accept Apple Pay?
Let's answer these questions together. I know that most of us need to be sure:
Does Walmart Take Apple Pay?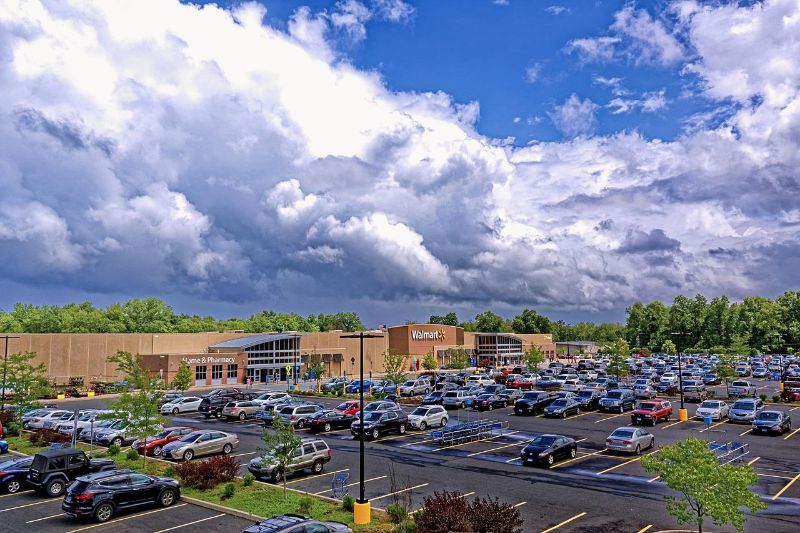 No, it does not. The world's largest retailer's proprietary mobile payment system is Walmart Pay.
The service allows customers to use their smartphones to pay for in-store purchases at all Walmart stores in the US.
See Related: Best Credit Card Hacks
Does Target take Apple Pay?
If you wish to shop at Target, you are in luck. Target has Apple Pay among its payment methods. You can use it both with in-store and online purchases.
Hold your iPhone or Watch near the contactless reader at the checkout counter to pay using this service in Target stores.
When making online purchases, select Apple Pay as your payment method and authenticate the transaction during checkout.
Does Mcdonald's take Apple Pay?
Yes, McDonald's does accept customers to pay for in-store and mobile app purchases. All you need is to follow the payment instructions explained above, depending on the device.
Does Taco Bell take Apple Pay?
Absolutely yes! Taco Bell does accept Apple Pay payments, both in-store and online. The fast-food chain embraced this payment method back in 2019.
Does Chick-Fil-A take Apple Pay?
Yes, it does. Paying with Apple Pay for in-store and Drive-thru purchases at Chick-Fil-A is possible.
How about Starbucks? Does Starbucks Take Apple Pay?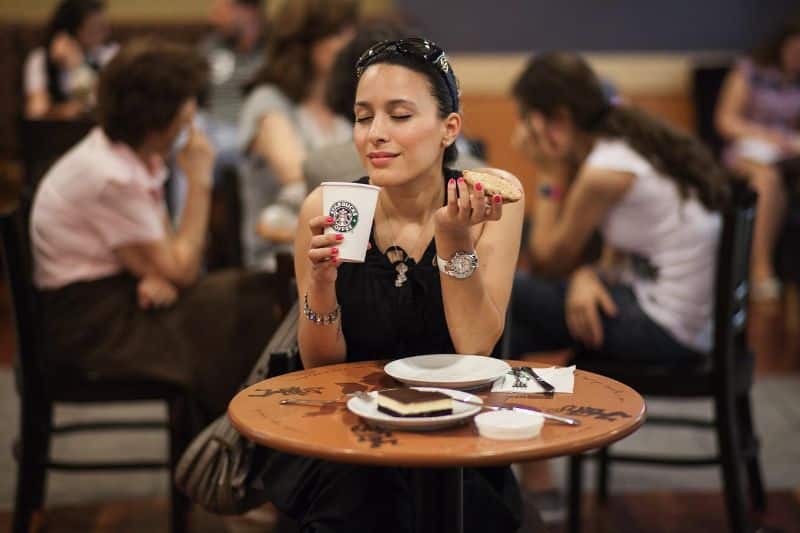 Yes, it does. You can pay for your purchases at Starbucks with Apple Pay. The coffee chain started accepting this form of payment back in 2016.
Does Kroger take Apple Pay?
No, Apple Pay is not a payment method at Kroger. The grocery store has its contact-free Wallet App known as Kroger Pay which customers can use for in-store purchases.
What about Costco? Does Costco Take Apple Pay?
Yes, you can easily use Apple Pay at almost any Costo store. Costo stores that don't accept Apple Pay payments are those that don't have an NFC-enabled payment terminal yet.
Does CVS take Apple Pay?
Yes. Apple Pay is accepted for in-store and online purchases at CVS.
Does Aldi take Apple Pay Payments?
Since 2017, Aldi has accepted Apple Pay payments in their stores. This is in addition to the Android payments, which they also started accepting the same year.
Does Burger King take Apple Pay?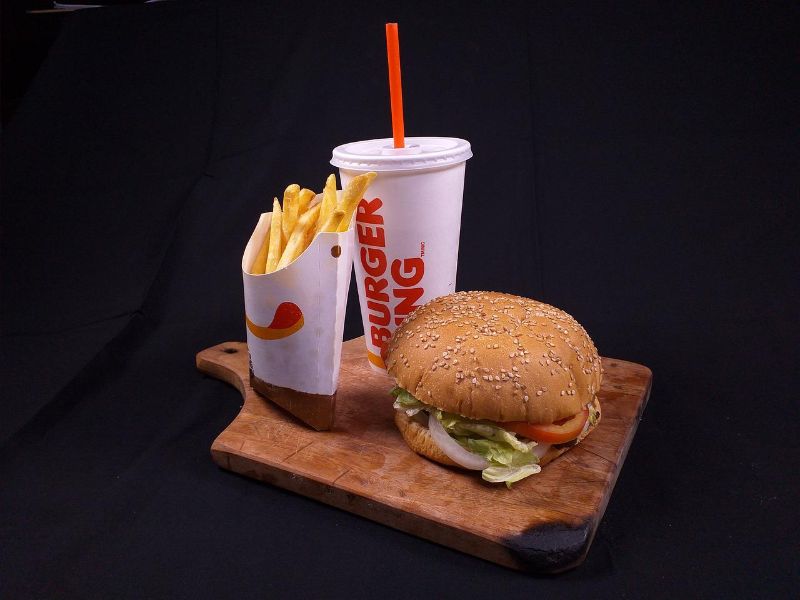 No, as we write this piece, Burger King does not approve payments through Apple Pay. The company chose PayPal as its preferred mode of contactless payments.
Does Dollar Tree take Apple Pay?
Yes. From 2020, you can pay with Apple Pay at any Dollar Tree store. So, if this is your favorite store, carrying those many cards around is not an issue anymore.
Does Lowes take Apple Pay?
No. Despite being one of the biggest stores in home improvement products in the country, you can not pay for purchases in Lowes with Apple Pay.
Does Publix take Apple Pay?
Yes. This means that you don't need to move with cash or bulky cards, even when shopping for your groceries. With your Apple devices, you are all sorted.
Does Dollar General take Apple Pay?
Unfortunately not. You can't pay for your purchase with Apple Pay at Dollar General stores. However, this might change soon based on their comments on social media.
Does Subway take Apple Pay?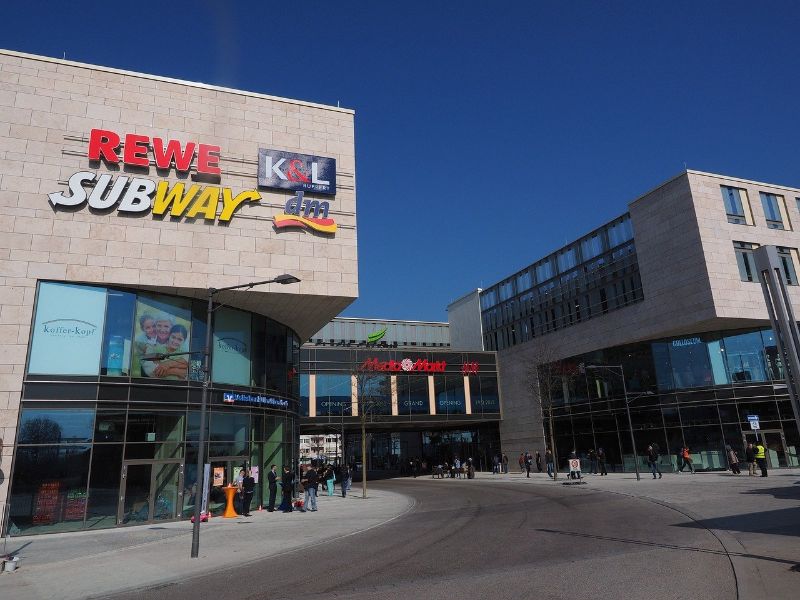 Yes. This fast-food chain accepts Apple Pay payments in their outlets. Simply approach the cashier and follow the instruction to make your payments.
Does Popeyes take Apple Pay?
Yes. The Louisiana-based chicken restaurant chain accepts Apple Pay in their restaurants or their app. So, don't worry when you've not carried your cards.
Can you use Apple Pay on Amazon?
Apple Pay is not accepted on Amazon. But you can still pay with your Apple card for your purchases.
Does CANES take Apple Pay?
Yes, you can use Apple Pay to make in-store purchases at Cane. But, it's only possible when you make in-store purchases. No drive-thrus.
Does Ross take Apple Pay?
Yes, Ross is one of the many stores that accept Apple Pay. You can use it to make in-store purchases.
Does Safeway take Apple Pay?
Unfortunately no. Safeway doesn't accept electronic wallets. You can use your cards instead.
Does Dunkin Donuts take Apple Pay?
Yes. Dunkin Donuts is among the many food chains where one can use Apple Pay payments. You can use it in-store or on the app.
Does Family Dollar take Apple Pay?
Absolutely. You can use Apple Pay for in-store purchases at Family Dollar. So, you can visit Family Dollar with just your wrist Apple Watch and pay for any purchase.
Can you get Cash Back with Apple Pay?
Yes. In some stores, you can get cash backs with Apple Pay. The process is usually seamless, and you might not even realize it's happening. But, this is possible under these conditions:
The said store accepts Apple Pay payments
You've linked your cards (debit or credit) to your Apple Pay
The store has cashback offers
With that, nothing prevents you from enjoying those cashback offers.
See Related: How to Add Money to Cash App Card in Store
How to Transfer Money from Apple Pay to Bank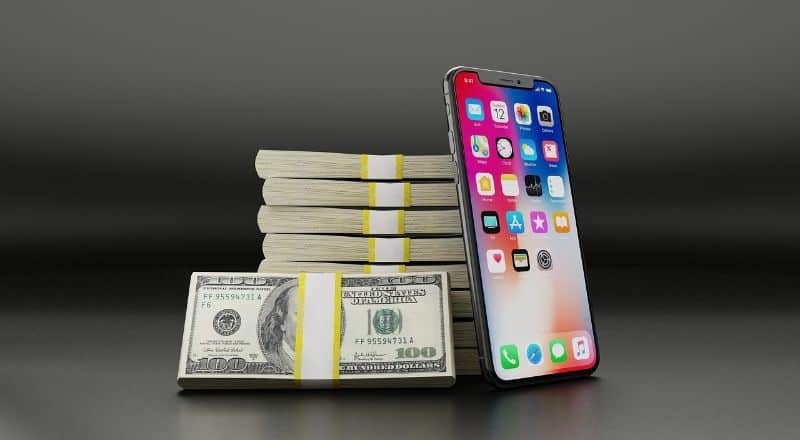 You have two options when transferring money from Apple Pay (Apple Cash Card) to your bank. One, use a bank transfer, which takes one to three days, or two, use the Instant Transfer method. The money can only be sent to eligible Visa or Mastercard debit cards.
Instant Transfers
Follow these steps:
Ensure your Apple device (iPhone or iPad) runs on the latest iOS or iPadOS versions. Also, ensure that you have a qualified debit card added to your Wallet App.
Now, go to your card's info. For instance, access the Wallet App on your iPhone, go to the Apple Cash card, and tap "More." For the iPad, go to settings, select Wallet & Apple Pay, and the Apple Cash card.
Choose Bank Transfer and enter the amount.
Tap next and finally click the Instant Transfer button.
Tap the "greater than" sign, choose the debit card you wish to send the money to, and enter the billing information for that card.
The transfer takes less than 30 minutes.
Bank Transfer
This process takes one to three days for the money to be transferred. And it follows these steps:
Follow the first five steps as outlined above.
After tapping bank transfer, choose the 1-3 business days option.
If the bank account is not set up, follow the on-screen prompts to set up one.
Use the Face ID, passcode, or Touch ID options to confirm the transfer.
Wait for up to three days for the transfer to complete.
Gas Stations that take Apple Pay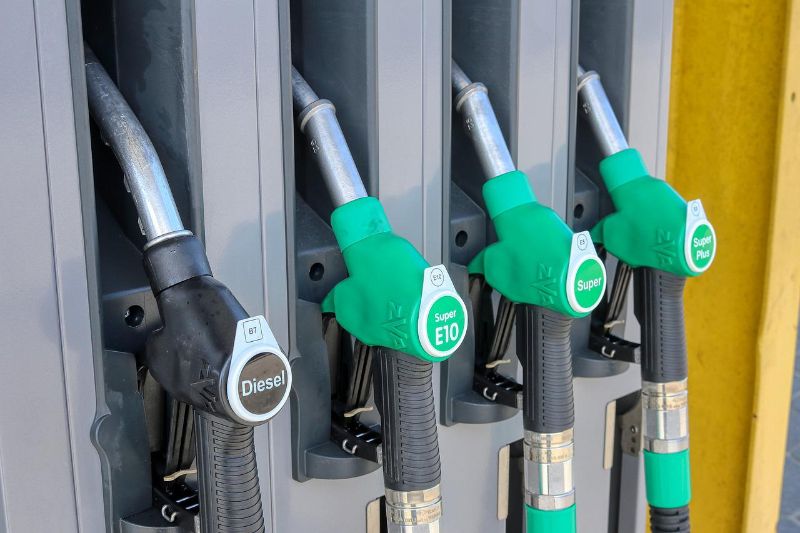 As other business embrace Apple Pay payments, gas stations are not left behind. Here is a list of the gas stations where you can pay with your Apple Pay app:
ARCO – all locations with a linked debit card
Chevron – all locations
Maverik – Apple Pay must be connected to the Adventure Club
Conoco – every location
7-Eleven – only inside the store
Costco – all station when a debit card is linked to your Apple Pay
Marathon – some locations
Sheetz – almost all locations
RaceTrac – all locations
Cumberland Farms – all locations
Meijer – most locations
What is an Apple Pay Gift Card?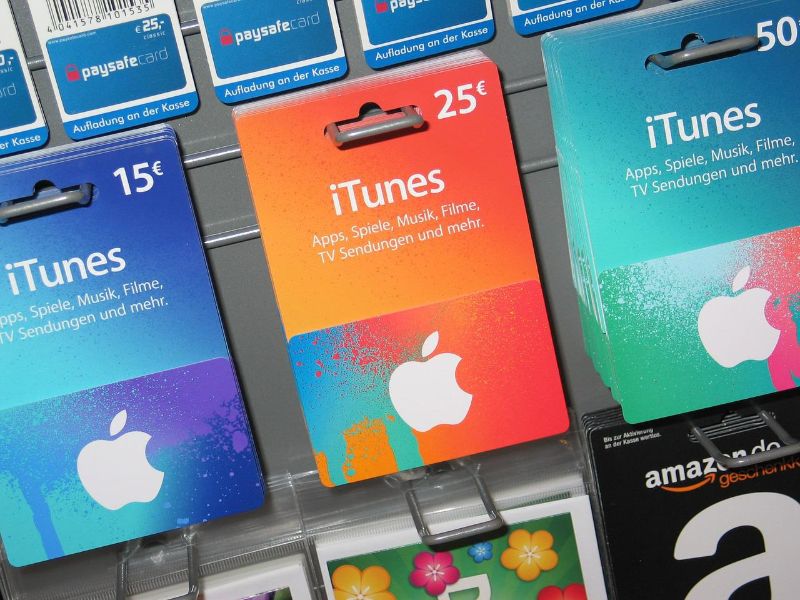 These are gift cards that can only be used to pay for products or services in Apple stores. This means that when you get an Apple gift card from anywhere, you can use it at any Apple store to get discounted products or buy complete items or services.
However, you cannot use it in any other store except the Apple ones.
FAQ
How do I know if my transaction was successful?
If you've made a successful payment, you will see "Done" and a checkmark on the screen. You can also check the History section in your Wallet app to view all your transactions.
Where can I use Apple Pay?
You can use Apple Pay to make in-store purchases, within apps, and on websites that support Apple Pay. Any website accepting Apple Pay will have that option as a payment method.
Which devices support Apple Cash?
Apple Cash is available on all Apple devices with iOS 11.2 or later versions and watchOS 4.2 or later versions. As for the Macs, they must have macOS Sierra 10.12.2 or later versions.