How does credit card interest work? Unlock all the secrets of credit card interest! Discover how your debt can snowball and learn savvy strategies to avoid getting trapped in a financial nightmare.
Do you ever wonder how credit card interest works? Well, it's not as complicated as many might think. In fact, we are about to break the process down for you.
Today, we'll explain what credit card interest is, how much you can expect to pay, and even show you how to calculate it. Plus, we'll give you some tips on repaying your credit card debt and avoiding those pesky interest charges altogether.
Are you ready? Let's get right down to it.
What is Credit Card Interest?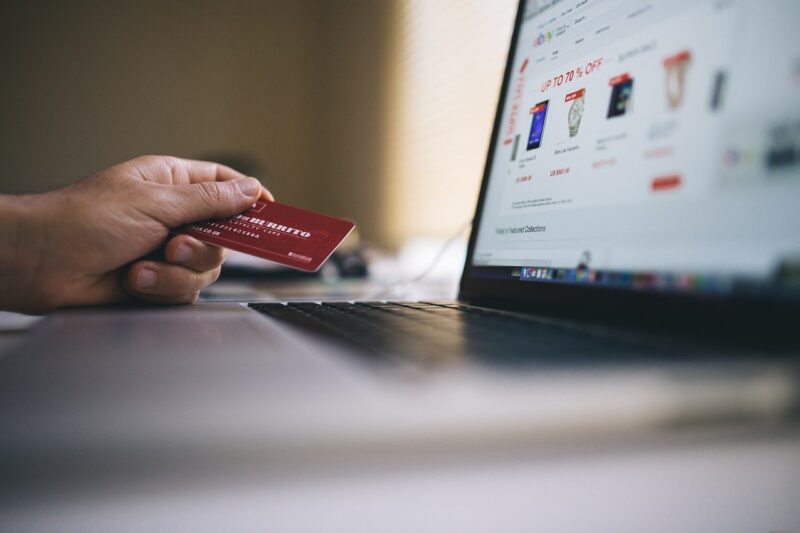 Credit card interest is the amount of money you're charged for borrowing on your credit card. And understanding how credit card interest works is crucial to managing your finances effectively.
Usually, credit card interest rates vary depending on factors such as your credit score and the type of card you have. So, before applying for a credit card, ensure you've done your research. This way, you can choose a card that offers lower interest rates but still meets your purchasing needs.
In most cases, credit cards charge you a variable APR (Annual Percentage Rate). And this usually fluctuates based on a specific benchmark, let's say, the prime rate.
As such, in case of a 4% prime rate, where your card also charges 14% above that rate, you get an APR of 18%. But perhaps the best thing about credit cards is that they charge this interest if you fail to clear your bill. As a result, they charge the interest on the balance at the end of the billing period and add it to the balance.
Come next month; you will have a larger balance comprising of the previous month's balance plus the interest. What does this teach us? Always try to clear your bill on time.
What is the Average Credit Card Interest Rate?
According to the Federal Reserve, the average credit card interest rate was 22.16% as of May 2023. This was based on all the accounts that had balances and assessed interest rates.
But this doesn't mean that your card's average interest rate will be 22.16%. Your card's APR might be a bit different as it's based on the type of card, as well as other factors like credit score and debt-income ratio.
It's also important to note that while some types of interest may be tax deductible, credit card interest typically isn't one of them. Therefore, it's essential to consider these factors when using your credit card and make timely payments to avoid accumulating high-interest charges.
How does Credit Card Interest Work?
The working mechanism of a credit card interest is simple. First, you make purchases using your card, so you accrue some debt which should be paid at the end of each billing cycle. If the payment is made on time, no interest is charged.
However, if you carry a balance to the next period, the company charges you interest on the balance. It will multiply the balance daily with a set interest rate, then add it to your debt (what you owe the card company). Generally, the daily interest rate is the card's APR divided by 365 (days in a year).
So, if your credit card charges an APR of 20%, the daily interest charged on your balance is 0.055%. Assuming you had a balance of $700 on the first day! The interest for that day would be $0.39. So, your second day's balance becomes $700.39.
The process will continue as long as this balance is not cleared.
How Much is the Interest on Credit Cards?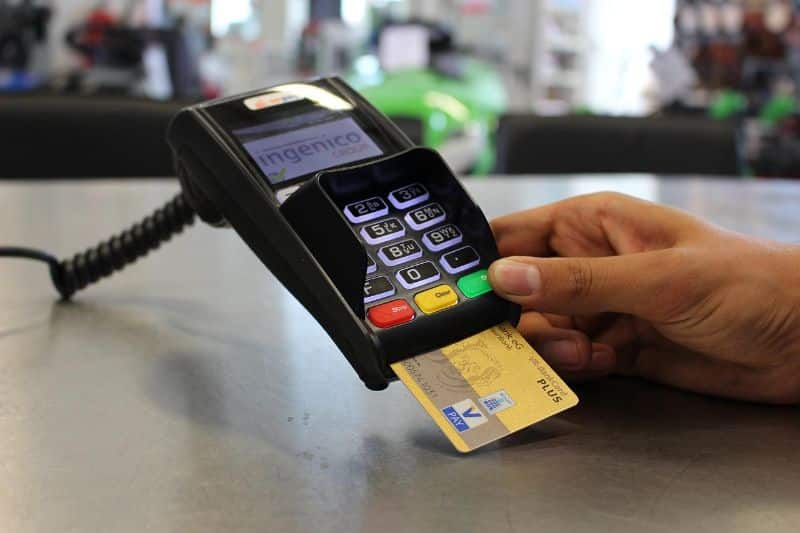 As mentioned earlier, the amount of interest on credit cards varies depending on several factors. And to calculate credit card interest, you need to know your average daily balance and the annual percentage rate (APR) of your card.
Some of the main factors affecting interest on credit cards for different individuals include:
Credit score or creditworthiness

Type of credit card or company

Average daily balance
This means that with an impeccable credit score, your credit card company might offer better interest rates than they would to a person with a lower score. In other words, always strive to increase your credit score. It comes with numerous benefits.
See Related: How to Get 800 Credit Score
How to Calculate Credit Card Interest?
If you want to calculate your credit card interest, you'll need to know your average daily balance and the annual percentage rate (APR) of your card. Usually, the APR is a yearly interest rate expressed as a percentage. The average daily balance is the sum of your balances at the end of each day divided by the number of days in the billing cycle.
This means that you also need to understand how long your statement or billing cycle is. Also, you need to know whether or not your account is still in the grace period matters.
So, how do you calculate your credit card interest? Multiply your average daily balance by the APR, then divide that number by 365 to get your daily interest rate.
How to Repay Credit Card Debt
When repaying credit card debt, it's important to create a budget and stick to it. Start by listing all your expenses and income each month. This will give you a clear picture of where your money is going and how much you have available to pay off your debt.
Next, prioritize your debts based on interest rates or balances. Consider making larger payments towards high-interest cards first while still making minimum payments on the others.
It's also essential to avoid adding more debt during this time, so try to limit unnecessary spending and use cash instead of credit whenever possible.
One good tip when paying off your credit card debt is to always try to pay more than the minimum. Why? It reduces the amount of interest charged on your balance as more money goes to repay the debt.
How to Avoid Interest on Credit Card Debt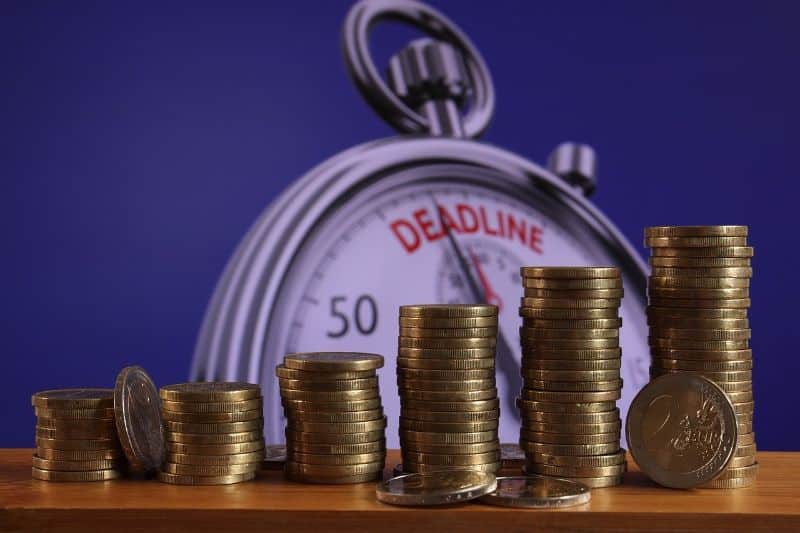 If you want to avoid paying interest on your credit card, make sure to pay off your balance in full each month. Paying only the minimum amount due may seem tempting, but it's a trap that can lead to high-interest charges.
When you pay off your entire balance, you prevent the accumulation of interest on the remaining amount. It's important to understand that credit card companies charge interest on any unpaid balances, and this can quickly add up over time.
So, to stay ahead, create a budget and stick to it. Prioritize paying off your credit card debt as soon as possible, and avoid using your card for unnecessary purchases. Being disciplined with your payments helps you to save yourself from falling into the cycle of never-ending credit card interest charges.
See Related: Best Credit Card Hacks
Is Credit Card Interest Tax Deductible?
Usually, there are two types of credit cards. One is the personal credit card, and the second is the business credit card. Now, depending on the type of credit card, the interest expense might be tax deductible or not.
For example, personal credit card interest is not tax deductible. This has been like this since the enactment of the 1986 Tax Reform Act. In fact, the only time a personal interest becomes tax deductible is only on mortgages, student loans, or investment income.
On the other hand, business credit card interest might be tax deductible if it meets these two conditions:
It comes from a business-related expense

The expense is charged to you or your business
This implies that if the expense is charged on another person's card, it doesn't qualify to be tax deductible.
Are You Charged Any Interest if You Make the Minimum Payments?
The simple answer here is Yes. If you only pay the minimum on your credit card debt, you get charged. But why?
Well, as we mentioned earlier, the company charges interest on balances. And if you only make the minimum payment due, it means that you've not cleared the amount owed.
Therefore, interest will be charged on the remaining balance and added to the total balance owed. The only thing you avoid by making the minimum payment is the late payment fees and penalties.
So, do you want to avoid these interests? Pay your entire bill on time.
Key Takeaways
Credit card interest is the cost of borrowing money on your credit card.

Credit card interest rates vary based on factors like credit score and card type.

To calculate credit card interest, you need to know your card's average daily balance and the annual percentage rate (APR).

Paying off your credit card balance in full each month can help you avoid paying interest.
Conclusion
So there you have it; now you understand how credit card interest works. You also know how the interest rate is calculated and how to avoid paying unnecessary interest.
Now, with this knowledge, you can make more informed decisions about your credit card usage and take steps to minimize your debt. Remember to always read the terms and conditions of your credit card carefully and consider seeking professional advice if needed.
Related Resources