Is one of your new year's resolutions to learn how to pay off credit card debt? Credit cards are incredible. They enable you to make purchases without money and pay later.
While using credit cards can help meet massive financial needs, you must manage credit card debt. When you don't pay on time, the interest on the money spent can spiral into unmanageable debt.
That can be pretty catastrophic to your finances, from running your credit score to putting you in deep financial holes. No one wants that!
If you are reading this piece, it's either because you've found yourself in such a situation or you want to help someone who has. And whichever the scenario, you are certainly in the right place.
This article examines all the possible ways of handling credit card debt to enable you to get back your financial footing. Check out these tips if you want to learn how to pay off credit card debt fast and effectively.
Also, you can read this piece to understand how to increase your credit score.
What is the Average American Credit Card Debt?
It's no secret that Americans are struggling to pay off their credit card debts. That's at least according to the latest statistics.
For instance, according to the Federal Reserve, the country's credit card debt hit a high of $986B in the first quarter of 2023. This is a $61 billion rise from the $927B credit card debt prior to the 2020 pandemic.
With these numbers, it's no surprise that the average American credit card debt for individual cardholders has also gone up. According to TransUnion, the individual average credit card balance shot from $5,010 to $5,733 between Q1 2022 and Q1 2023.
Now, these changes can be quite troublesome, especially with the current increase in interest rates. Whenever the interest rates are increased by the Federal Reserve, the credit card interest rates also rise. This is never a good thing for cardholders with large debts. It only adds to the debt burden for the cardholders.
How to Pay Off Credit Card Debt: Step-by-Step Guide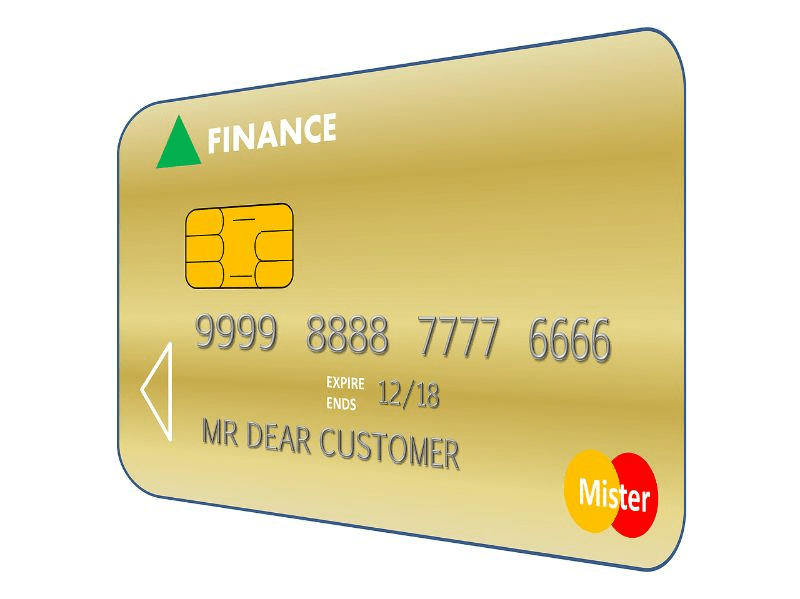 Making purchases on credit feels good. But when it goes unmanaged, you can get yourself into heavy debts that will be quite hard to settle. As such, you must be very careful to ensure that purchases on your credit card are paid to avoid debt accumulation.
And if you are already deep into credit card debt, here are surefire ways you can use to redeem your finances. Follow these steps to get out of credit card debt:
1. Re-evaluate your Spending Habits
When it comes to managing debt, starting with the basics is the way to go. And what is more fundamental than reviewing your spending habits?
The truth is your spending habits are the root cause of your credit card debt. Therefore, dealing with this first is undoubtedly among the best ways to handle debt accumulation.
The first thing to do here is to categorize your monthly expenditure. For instance, how much should you spend on groceries, housing, transport, or entertainment? Having these categories helps you save money by avoiding overspending.
If you can manage to cut down some spending, you can divert that money into paying off your credit card debt. Use your credit card statement to help you better understand your credit purchases.
Another aspect of spending habits you can evaluate here is how you pay for your purchases. For instance, consider using cash and debit cards more instead of your credit card. How does this help?
These two payment methods help you avoid impulse buying and overspending. As we all know, credit cards make you spend more because you don't feel the pinch initially. It is like spending free money. Although, the reality hits when you have to pay back the debt.
See Related: Line of Credit vs. Credit Card
2. Track your Spending and Budget for It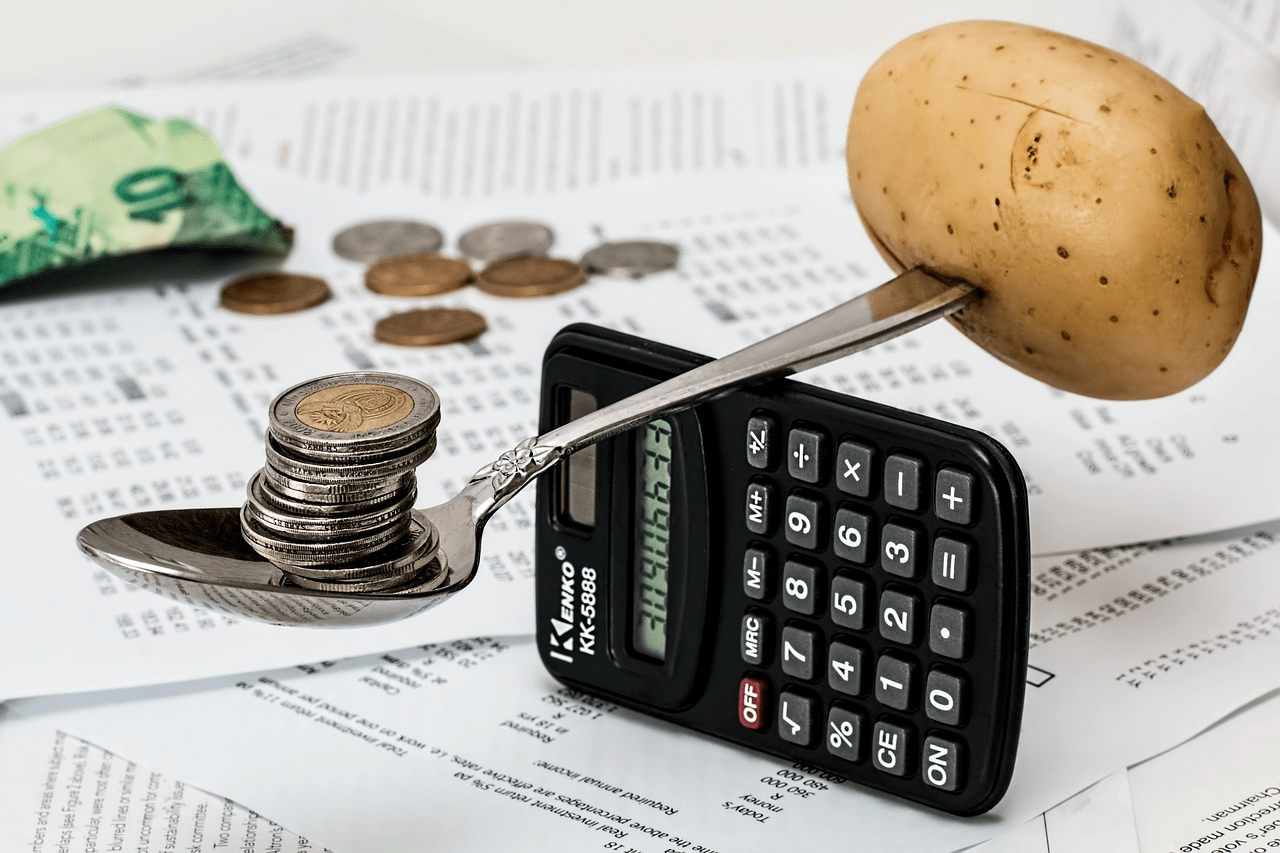 Re-evaluating or cutting down your spending isn't enough. You need to track every expenditure you make on your credit card. Also, you need a budget to guide your every purchase.
Sometimes, not knowing how much you spend on what products or services can be pretty detrimental to your finances. For example, you don't realize when you are spending on things you shouldn't even be buying.
Having a clear picture of your monthly expenses opens up your eyes. Even better, knowing how much you need to spend on a specific purchase, like groceries, helps you not put too much strain on your finances.
But how do you do this? How do you budget and track your spending?
This is the most basic way of tracking your spending. Simply take a pen and a notebook, and jot down every purchase you make throughout the month.
While it can seem tedious and sometimes not worth it, this can give you a different perspective on your monthly spending. Seeing how much you spend every month on purchases is the first step to changing those spending habits.
Consequently, you can know if you are spending more than you can afford.
If a notebook seems too basic or tedious, you can use spreadsheets. In fact, this is among the most popular options when it comes to budget monitoring.
For example, you can use Microsoft Excel to record all your credit card purchases and see if you are on the right track. Luckily, various websites nowadays also offer free Excel worksheet templates, meaning you won't have to create your own.
The goal is to track every purchase, ensuring that your monthly spending is per your budget.
Nowadays, budgeting and monitoring have become relatively easy thanks to the emergence of numerous easy-to-use financial budgeting apps. For instance, you can pick an app like CountAbout, which is versatile and comprehensive, with all the necessary tools to suit your financial management needs.
This app helps you to manage and budget your personal finances effectively. As such, you know where most of your money is going, where you can adjust, and what you can divert into your credit card debt reduction.
See Related: What is the Credit Score Needed for Amazon Card?
3. Make Extra Money to Pay off the Credit Card Debt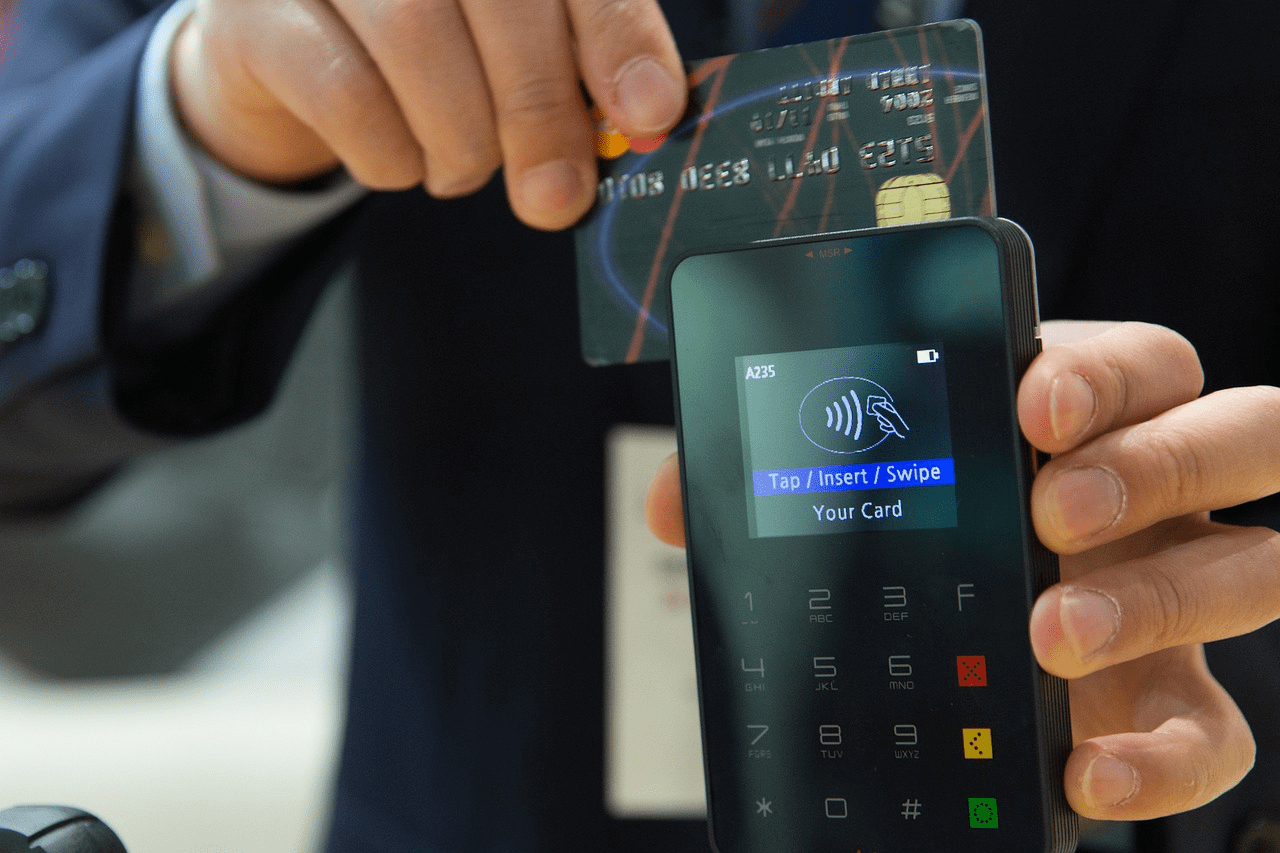 If you have considerable credit card debt, you might need to do something more to help resolve the situation. And making more money can be the ultimate solution.
If you can increase your income, it means that you can direct more money into paying the debt. Combining this with the tips mentioned above can really go a long way.
But how do you make more income fast to help salvage the situation? You are lucky because making extra money fast nowadays isn't all that difficult. Some offline and online money-making options even allow you to make money during your free time and in the comfort of your dwellings.
Here are some options that can help you increase your income;
Seeking a pay raise
Extending your working hours
Taking a second job
Look for a high-paying offline and online side hustle
Opening a side business
Sell your stuff offline and online using Etsy and Facebook marketplace.
If all goes well, you can use the extra dollars to pay off that credit card debt and achieve the desired financial status.
You only need to ensure you choose a source of extra income that will make you good money and fast. Remember, the more credit card debt you accumulate, your financial situation will continue to deteriorate.
See Related: Are Priority Pass Lounges Usually Crowded
4. Divert your Financial Windfalls into Paying off the Debt
Many see bonuses, salary raises, and other financial windfalls as extra money for purchases. But what if you changed this? What if you redirected these monies into paying off your credit card debt?
If you are serious about paying off that debt, this can be an excellent way to do it. First, it's money you hadn't planned for, and secondly, it will not affect your usual spending. It takes nothing from your monthly expenditure plans.
Most people are tempted to buy something with this money as it isn't in their budget. But, it can do a better job of paying off your credit card debt.
So, do you expect some financial windfalls soon? Ensure that you make good use of them.
5. Ensure you Pay More than Just the Minimum Payments
Avoiding credit card debt is the best way you can deal with it. But this doesn't mean not using your credit card entirely. Remember, you still need to enjoy the convenience that these cards bring.
However, you can avoid accumulating debt by ensuring you pay more than the minimum payments necessary for the card. By doing so, you'll be paying off the interest and also a part of the principal debt. This way, your debt can decrease with time, slowly freeing you from credit card bondage.
To succeed in this, you first need to know what your minimum monthly payments ought to be and what the interest is. This way, you can understand how much of your monthly payments are going towards decreasing the actual debt. Your credit card statements can help to give you better insight into these payments.
When you know the monthly interest, you can now decide how much money you need to add to make a difference. You should note that making the minimum payment doesn't help reduce your principal debt. It only helps to prevent the interest from compounding.
See Related: How to Get 800 Credit Score
6. Talk to a Credit Counselor or Seek Financial Assistance
Sometimes, nothing seems to work, and you can become desperate. If you are in this stage, seeking advice from a credit counselor can go a long way in getting you back on track.
A credit counselor can review your financial situation and assist you in creating a budget or planning your expenditure. They will also give you the best options for managing your finances, providing educational courses.
The good thing about credit counselors is that they can walk with you step by step and evaluate the steps you are making. This can be more effective than just reading and trying to implement some of these tips.
If the situation is really out of hand, you can consider looking for financial assistance. You can look for food stamps, rent relief, legal aid, or other assistance programs that federal and state agencies offer.
One of the best ways to search for such programs in your area is through the 211 Network. This network helps to connect you with the best solution for your immediate need.
See Related: 11-Word Phrase to Stop Debt Collectors.
Best Methods of Paying Off Your Credit Card Debt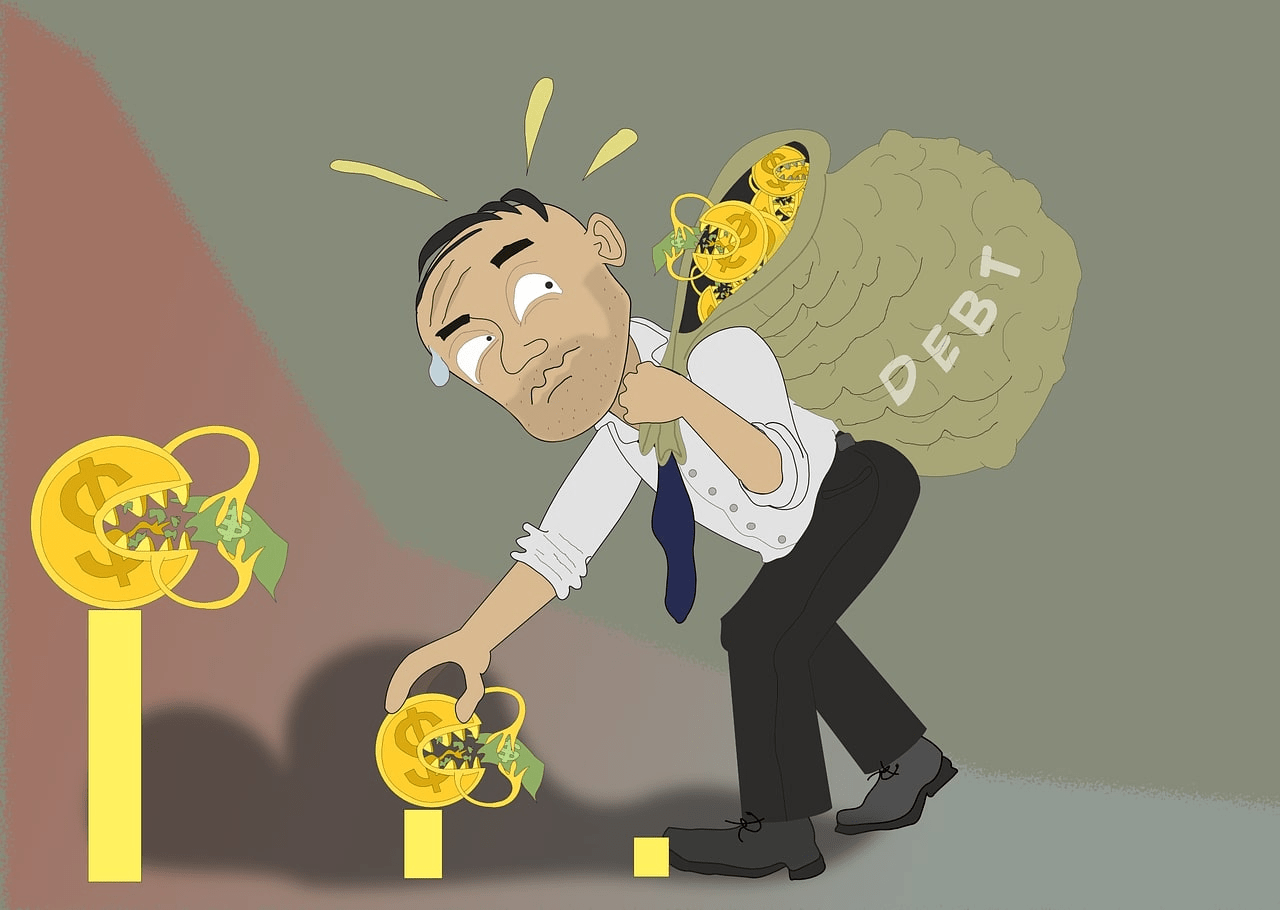 The steps mentioned above either help you avoid accumulating more debt or get out of your current debt. But what strategies can you use to pay and get rid of credit card debt?
Well, besides budgeting, tracking your purchases, and cutting expenditures, you can use one or combine a few of these strategies to get rid of your credit debt.
See Related: How to Leverage Credit Cards to Build Wealth
7. Credit Card Debt Consolidation Loan
It can be overwhelming if you have several credit cards, each with its own credit card debt. However, you can sort out all these with one personal loan in a process known as debt consolidation.
A debt consolidation loan involves taking up a personal loan for credit card debt repayment. Taking this loan to pay for your credit card debt helps you to deal with one large loan at a lower interest rate. As such, you won't need to pay for several loans, each with a different interest rate, which balloons your debt.
Usually, debt consolidation loans have a pre-set loan repayment schedule and a fixed monthly installment. This means you know what to pay monthly and can plan for it.
However, before going for personal loans, ensure that you can comfortably make the monthly payments without much hassle. You don't want to get into a deeper mess than you already are. Also, if the loan doesn't offer a better interest rate, you might as well leave it alone.
One crucial thing you should also note is that the interest rate on your debt consolidation loan depends on several factors. These include your credit history and credit score.
Luckily, most lenders make a soft inquiry on your credit to determine whether you qualify for a loan. This will not further affect your credit score.
See Related: What is Credit Card Refinancing?
8. Take Advantage of a Balance Transfer Credit Card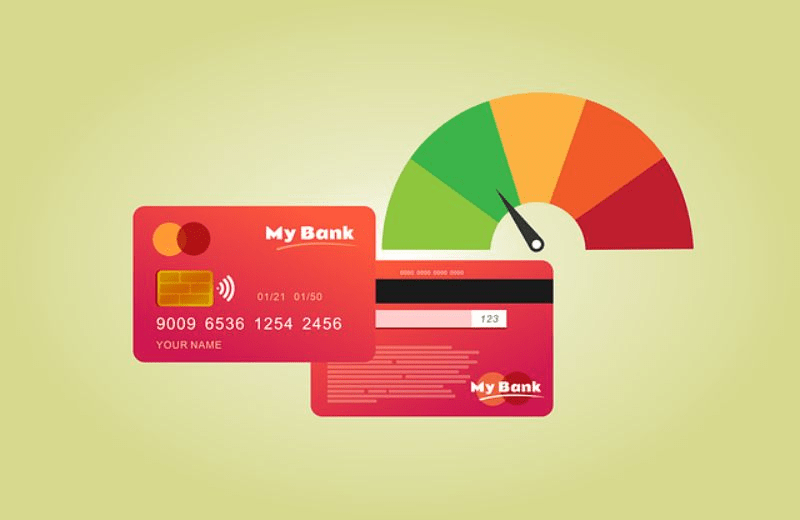 Do you have an excellent credit score? You can easily take advantage of balance transfer credit cards to pay off your credit card debt.
But how? Doesn't being in credit card debt ruin your credit score?
Well, if you always make the minimum payments without fail and maintain a low credit utilization ratio, your credit score will be all good. A credit card is, in fact, one effective way of improving your credit score.
So, what's unique about a balance transfer card? For starters, a credit card balance transfer means transferring your outstanding debt to another credit card company. And since many credit card companies need more clients, they offer various incentives for new clients.
These incentives could include the following;
Lower interest rate, sometimes 0%
Loyalty points
Interest-free period for new account holders
Finding a new card issuer giving you a lower interest rate can be a great way to pay off your debt. The low-interest rate increases your disposable income, meaning you can allocate more money to paying the debt.
Some card issuers offer a 0% interest rate promotion extending even up to 2 years. Now, this is ample time to have made a change. Even better, some issuers might even scrap the balance transfer fee, making the offer even more attractive.
An excellent example of a card offering such benefits is the Citi Simplicity® Card. It has a 0% introductory APR for 21 months when you make credit card balance transfers. After this, you can enjoy a variable APR between 19.24% – 29.99%.
See Related: How Long Does It Take to Build Credit?
9. Use the Debt Snowball Method
This credit card debt payment method focuses more on the lowest credit card balances. This way, if you have several cards, you start by paying off the smaller debts as you approach the big ones.
How does it work?
The first thing to note here is that you must make payments on all your credit card accounts, despite concentrating more on cards with smaller balances. As such, ensure you make the minimum monthly payments for every credit card.
From here, you can channel any extra funds to pay off the credit card debt of cards with smaller balances. You can start tackling the next card when you finish paying one card. The trend should continue until you complete all your credit card balances for each of your cards.
Each time you finish with one card, the next one will have more money toward its debt payment. This snowballing effect helps make paying for the cards with huge balances easier.
See Related: Best Credit Card Hacks
10. Use the Debt Avalanche Method
While the snowball method uses credit card balances to decide which to pay first, the avalanche method uses interest rates. However, this method also emphasizes dealing with one debt at a time.
The main focus here is paying off credit card debts with high-interest rates. Therefore, after paying the minimum payments for all other credit cards, the rest of the money goes toward reducing the card's principal with the highest-interest rate.
Now, this means that you must have a list of all your credit cards with their respective interest rates. As such, once you finish repaying one, you go to the next. As you pay for one card, the next card will be easier to pay, as it has a lower interest rate, and you have more money at your disposal.
The more cards you pay, the easier it becomes with each subsequent card.
See Related: Can You Pay a Credit Card With a Credit Card
11. Look for a Credit Card Debt Relief Program
Sometimes you may be way over your head with your credit card debt. This means that the debt has really accumulated, and repaying it seems like an impossible task.
Well, in this case, looking for a debt relief program might be just the answer you need. For instance, you can consider filing for bankruptcy, debt settlement, or signing up for a debt management plan. These can also be referred to as credit card debt forgiveness options.
When you file for bankruptcy, in accordance with Chapter 7, it wipes clean your unsecured debt since you are totally unable to pay. And this includes your ballooning credit card debt. However, this will mean that some of your assets will be liquidated to clear your debt with the creditor.
So, if you want to play safe with bankruptcy, choose section 13, which allows you to keep your assets, but grants you a longer period to repay your debt.
A debt management plan is also an excellent option. Here, credit counseling agency negotiates new debt terms with your credit card issuers or any other creditors. They will then consolidate this debt and require you to pay a certain agreed amount each month to clear the debt.
With better terms, you might be able to repay your credit card debt without much hassle. However, you might need to forego opening new credit card accounts for a while, and your current ones might be closed.
The third option is debt settlement. Here, you hire the services of a debt settlement company. They will negotiate with your creditors to accept a lower payment than the one you owe. Check out more on how it works.
What Happens to Credit Card Debt When You Die?
I know most of us might have these questions; what happens to your credit card debt when you die? Does the debt die with you?
Well, the answer is that credit card debt doesn't disappear once a person dies. Instead, it's usually tied to the deceased estate.
This means that the estate of the deceased is responsible for clearing any credit card debt still standing. But, if the card was jointly owned, the person who is still alive is responsible for the remaining debt.
One thing you should note is that since credit card debt is an unsecured debt, it is among those debts that are paid last. The secured debts come first.
Also, if there is not enough money to clear the debt from the estate, the credit card issuer will just have to write the debt off. The executor of the deceased estate will be notified of this.
How Much Credit Card Debt Is Too Much?
Credit cards are good for numerous reasons. For instance, they help you to grow your credit score and allow you the convenience of shopping without money.
However, if not used with caution, they can lead to unimaginable debt and future financial problems. So, in this light, what should be your limit? How much credit card debt is too much for you?
The truth is there is no fixed limit as people have different repayment capabilities. The most important thing here is to maintain good credit utilization.
This is the percentage rate of how much you are using on the credit card in comparison to the given available balance. And it should always be below 30%.
Also, ensure that you always pay your balances in good time. This ensures that you don't incur any late payment penalties and damage your credit score.
So, how do you calculate how much debt is good for you? That's where a credit card debt payoff calculator comes in.
Credit Card Debt Payoff Calculator
Having a credit card debt payoff calculator is an incredible step towards repaying your credit card debt. Firstly, it helps you determine how much you are paying for your cards every month. This allows you to make better financial decisions that might help you pay your debt even earlier.
The calculator also helps you know how much debt you owe and how long it will take you to repay. Remember, the idea is to clear the debt as fast as possible. So, the more data you have on your debt, the easier it will be to find and incorporate strategies that help you repay and get rid of that credit card debt.
FAQs
What are the best credit card debt-paying methods?
You can use a debt consolidation loan, debt avalanche, debt snowball, or balance transfer credit card options. All these methods, coupled with budgeting and reduced spending, can go a long way in helping you manage your credit card debt.
How can you avoid credit card debt?
The most effective ways to avoid credit card debt include reducing your monthly expenditure, avoiding impulse buying, and having a budget. Also, ensure that you pay your credit card balances on time.
What is a balance transfer credit card?
It is a special credit card that helps to consolidate or buy off credit card balances from other cards. Usually, they charge a lower interest rate, sometimes even 0%, on the transferred balance.
Related Resources