Do you want to learn how to be an Airbnb host without owning property? Well, venturing into the vocational rental business with zero property is easy. Here are some awesome options.
Have you ever wanted to make money on Airbnb but don't own any property?
Well, before you shelve that dream, there are different ways you can make money on Airbnb without owning a property.
That's right!
As Airbnb becomes more popular, there's an increase in ways to become a host on Airbnb that don't require you to own property. And that's what we are about to explore.
In this list, you'll find different ways to earn good income from Airbnb as a savvy host. Here, all you need to do is identify the tactic that works for you and acquire the necessary skills. Note that some of the techniques require some training and licenses before you can begin.
Best Tips on How to be an Airbnb Host without Owning Property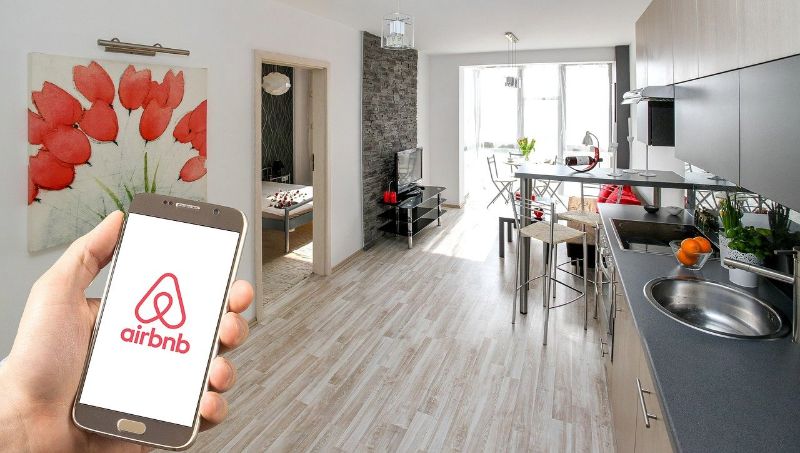 1. Airbnb Rental Arbitrage
There's no need to worry about owning a piece of property if you want to become an Airbnb host. Airbnb rental arbitrage is an excellent option for making money as a host with zero properties.
Picture this: you locate the ideal property and rent it from the owner. After that, you can start advertising it on Airbnb as a sublet. This means you earn from subletting the property even though it belongs to someone else.
Airbnb rental arbitrage taps into the vast vacation rental industry. Many folks find it easier to rent a property with the intent of becoming Airbnb hosts. This means you don't have to come up with the funds to buy the property – you only find money to rent it for a certain duration.
However, while this is a simple way to venture into the Airbnb business, there are a few factors to consider. At the top of the list are the laws of your city. What does the law say about subletting in your city?
In addition, find out if the property owner allows subletting. Some landlords prohibit subletting, but others can grant permission if you place a request.
Note that laws about subletting change frequently in cities across the country. So, always stay informed before you opt for short-term rentals. The good news is you get to earn 100% of the income if you find a property owner who will agree to sublet.
2. Property Management
Have you ever thought about becoming a property manager for short-term rentals? This means you manage properties for another person, and you can start earning income from Airbnb. The goal here is to find vacation rentals to manage – which isn't an issue with the rapidly growing vacation rental industry.
As more people set up vacation rentals, they're seeking property managers to look after these short-term rentals. As a property manager, you first understand what the property owners want and then start marketing these vacation rental properties on sites like Airbnb.
You must confirm bookings and communicate with the guests. Find out how long they intend to stay in the short-term rentals and how many people are coming. After their stay, you are responsible for property cleaning and inspection before the next guests arrive.
But, before venturing into this, you need to learn the law in your city about vacation rentals. If your state requires a real estate license to operate, you must acquire one. Still, getting some training on how to become an effective property manager is good.
Once you finish training, get some vacation rental software to help manage the properties. Keep updating the content with each property so that you have an efficient management system. You can acquire a team and have an office as you grow.
Managing numerous accounts means making good money without owning a single property. Plus, this becomes easier to do if you hire the best vacation rental marketer.
See related: Airbnb Hosting Mistakes to Avoid (Key Tips from a Pro)
3. Become Part of a Vacation Rental Franchise
Besides property management, you can venture into a vacation rental franchise. This is a great way to start if you don't want to claw your way up from the bottom.
A vacation rental franchise already has vacation rental properties under its belt. However, you must pay a fee and get a special license to operate under the franchise. This gives you a chance to take advantage of existing resources and services.
Under the franchise brand name, local property managers access tried and tested processes. This is all done in a set territory, and there's ongoing support from the franchise owner.
However, it's good to get acquainted with the rules of a vacation rental franchise. For instance, you don't have 100% control of the business. And there are specific rules and regulations under the franchise that you must follow.
In addition, you have to sign a contract that states you'll be part of the franchise for some time. Usually, the duration is years. Still, you have the potential to earn a good income.
4. Venture into Airbnb Cleaning Service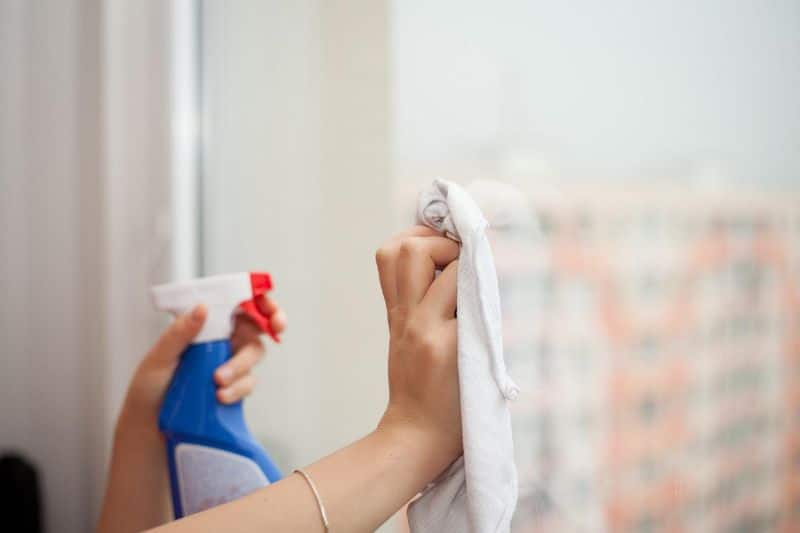 Many Airbnb hosts prefer to outsource the cleaning service rather than do it themselves. So, you can venture into the Airbnb cleaning service, which is becoming a lucrative business.
Start by learning proper property cleaning and know what Airbnb hosts want when they hire you. Next, you must research available vacation rental properties in your area and their hosts. Approach the hosts marketing your Airbnb cleaning service and start.
Some cities require cleaning services to have specific licenses and insurance before they begin their operations. So, ensure you have this as the Airbnb host will request to see the documentation. Also, acquire the necessary cleaning tools and products for such work.
Starting an Airbnb cleaning service will require capital. But the cost isn't too high, and your success depends on your marketing skills.
As a cleaner, you have the potential to earn $25 per hour. If you have a team, you can cover many short-term rentals at a time.
5. Vacation Rental Consultant
Another way of earning from Airbnb without owning property is to become a vacation property consultant. Start as a property manager and learn all the ins and outs of the Airbnb industry. With this, you can help others who want to venture into the same business.
Consultancy is a great way of sharing your knowledge for managing short-term rentals. Also, you can train your clients on how to market their services and become known brands. This is a great way for potential and existing hosts to know how to maximize bookings and have a better ranking on Airbnb.
You can help them better understand vacation rental franchises and laws governing Airbnb hosting in different cities. As a consultant, your startup costs are small, and your expected earnings can be upwards of $80,000 a year in the US.
6. Co-host Airbnb
How about co-hosting existing Airbnb? Sounds possible right?
Well, this means you find someone with a set Airbnb business model and act as an assistant. Your job will be to confirm bookings and speak with the guests. All the information that you get, you relay to the main host.
As a newbie in the hosting business, this can be a great way for you to learn how to run an Airbnb business. Airbnb hosts can have many properties they need assistance managing for efficient services.
Also, some need vacation rental marketers, allowing you to learn how to search for properties and guests. As a co-host, your roles can extend to check-in and check-out supervision, inspecting the property, and organizing an Airbnb cleaning service.
Be sure to negotiate your earnings with the host before you start. Airbnb co-hosts have the potential to earn 20% of bookings and above, depending on your duties.
See related: How to Make 500 Dollars Fast: 80 Fantastic Ways
7. Airbnb Photography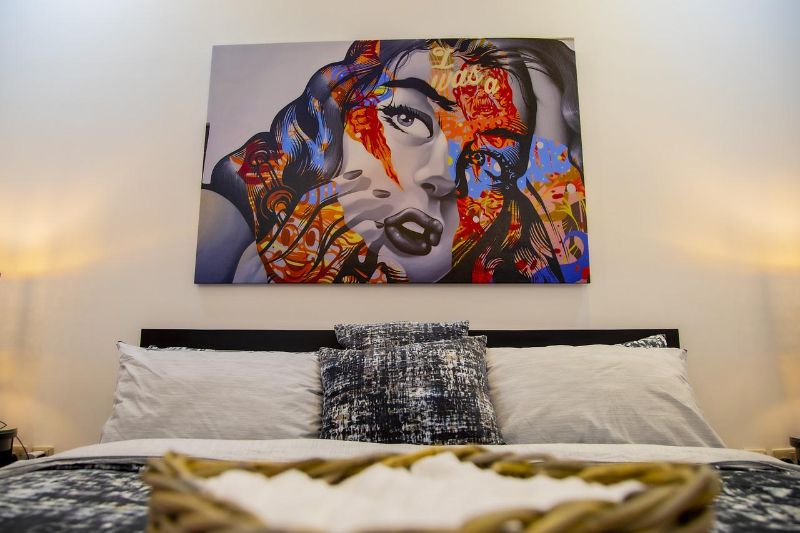 Are you good with a camera? Can you take amazing property pictures that can help market vacation rentals?
Then, becoming a photographer is a great way to make money in the Airbnb business without having to own property. But first, let many hosts know that you specialize in taking pictures of short-term rentals. These pictures can be a great way for them to market their properties.
As a photographer, you can work on your schedule. This means you become a freelance Airbnb photographer and work for multiple hosts. There's also the chance to work for larger rental groups or even companies.
Either way, you have to ensure you horn your skills to take amazing images of the interior and exterior of these properties. The hours are flexible, and this can be a great opportunity to travel to many places while working.
But, you have to invest in good equipment and be good at marketing your skills. Making money on Airbnb as a property photographer can help you earn from $30 to $95 per hour.
8. Become a Vacation Rental Marketer
At times Airbnb hosts have too many properties to run, making it hard for them to market these properties. If you're skilled in marketing, consider becoming an Airbnb vacation rental marketer.
Marketing vocational properties help hosts maintain a steady flow of guests. And it's a great way to raise their Airbnb ranking. This is why they seek out the services of skilled marketers.
So, develop a good marketing strategy and ensure it fits into the host's business model. After you get their green light, you can start marketing the vacation rentals.
Marketing is easy to start if you have the right skills. For instance, social media pages are an affordable way to get the work out about vacation rentals.
Also, you can work remotely and market vacation properties across the world. It can potentially earn you a yearly income of $70000 and above.
9. Venture into Airbnb Experiences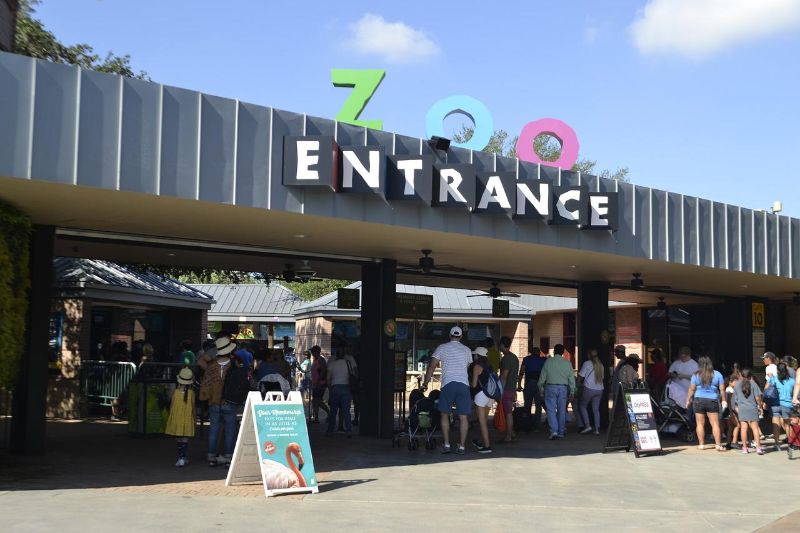 Hosting Airbnb Experiences is an amazing way to earn money without owning property. It's a service that Airbnb launched back in 2016. Since then, many hosts continue to earn a steady income each time guests book in their cities.
The goal of an Airbnb experience is to ensure guests have a great time while visiting. This requires setting up different activities they can participate in for the duration of their stay. Hosts ensure guests learn about all the attractions and things they can do in the area.
Examples of fun activities include a guided tour of historical sites, museums, skydiving, nature walks, and other attractions. Also, you can help guests enjoy the area's nightlife by visiting restaurants, bars, and theatres. It's an excellent way to earn additional income while doing something fun.
But, be sure the services you offer meet set legal requirements. Some Airbnb experiences can mean applying for a business or a guide license in your locale. Still, the earnings are worth it since you can rake in $25 and above per guest.
See related: Best Ways to Find Quick Cash
10. Airbnb House Sitting Services
When winter comes, there are those property owners who want to get away from the cold. As a result, they leave their houses for several months and will be back once the weather improves.
Airbnb hosts have come up with a strategy where they become house sitters. They approach such property owners and request to take care of the house for the duration they're away.
If you want to venture into this Airbnb business, you must become an aggressive marketer. Let such property owners know that you're available for house sitting services. Talk about renting out the entire house or part of it as an Airbnb when you meet.
The money you earn from hosting will be shared between you and the owner at an agreed-upon percentage. Some homeowners agree to this as long as you agree to also stay on the property. This gives them peace of mind and is a great way for you to earn an income with few expenses.
Check on Airbnb for people who want house-sitting services. Also, you can speak to the locals and post your availability on social media. The key is to let homeowners know you're available for house sitting and then discuss Airbnb hosting.
11. Airbnb Affiliate Program
Airbnb affiliate program can earn you a good income if, for instance, you have a website or app with high traffic. Since your site has many people visiting it every month, you can advertise for Airbnb hosts.
Users can click on links on your site to see available vacation rentals in a specific area. But, it's important to know that it takes time to set up a website or app and have lots of traffic. Therefore, this can be part of your Airbnb business model in conjunction with other tactics on this list.
FAQ
Can one make Money on Airbnb without being a Property Owner?
Absolutely! There are numerous ways to do this, including Airbnb arbitrage, marketing, consulting, cleaning services, and more.
What is Airbnb Arbitrage?
This is an easy way to make money on Airbnb, whereby you rent a property and advertise it for Airbnb rentals. You pay the property owner, and then you get money from renting the property out for short-term rentals.
Can Anyone become an Airbnb Property Manager?
Yes! All you need is to approach the property owners or hosts and market your skills. Give them a solution on how to make money through these properties, and you are good to go. But, you might also need to ensure you have a property manager's license.
Related Resources