Are you struggling with a low credit score? Here is a comprehensive guide on how to raise your credit score 200 points in 30 days.
Raising your credit score is essential in managing your finances and achieving financial success. A good credit score could mean the difference between getting a loan or not, obtaining lower interest rates, or even qualifying for a secure job. This means that with a poor credit score, your financial future is somewhat compromised.
Luckily, it is quite possible to raise your credit score and achieve those benefits that come with it. And while it might seem like a daunting task, it is pretty easy if you follow the right steps and strategies.
Today, I will show you just how to raise your credit score 200 points in 30 days. Interested? Let's get down to it!
But first…
What is a Credit Score?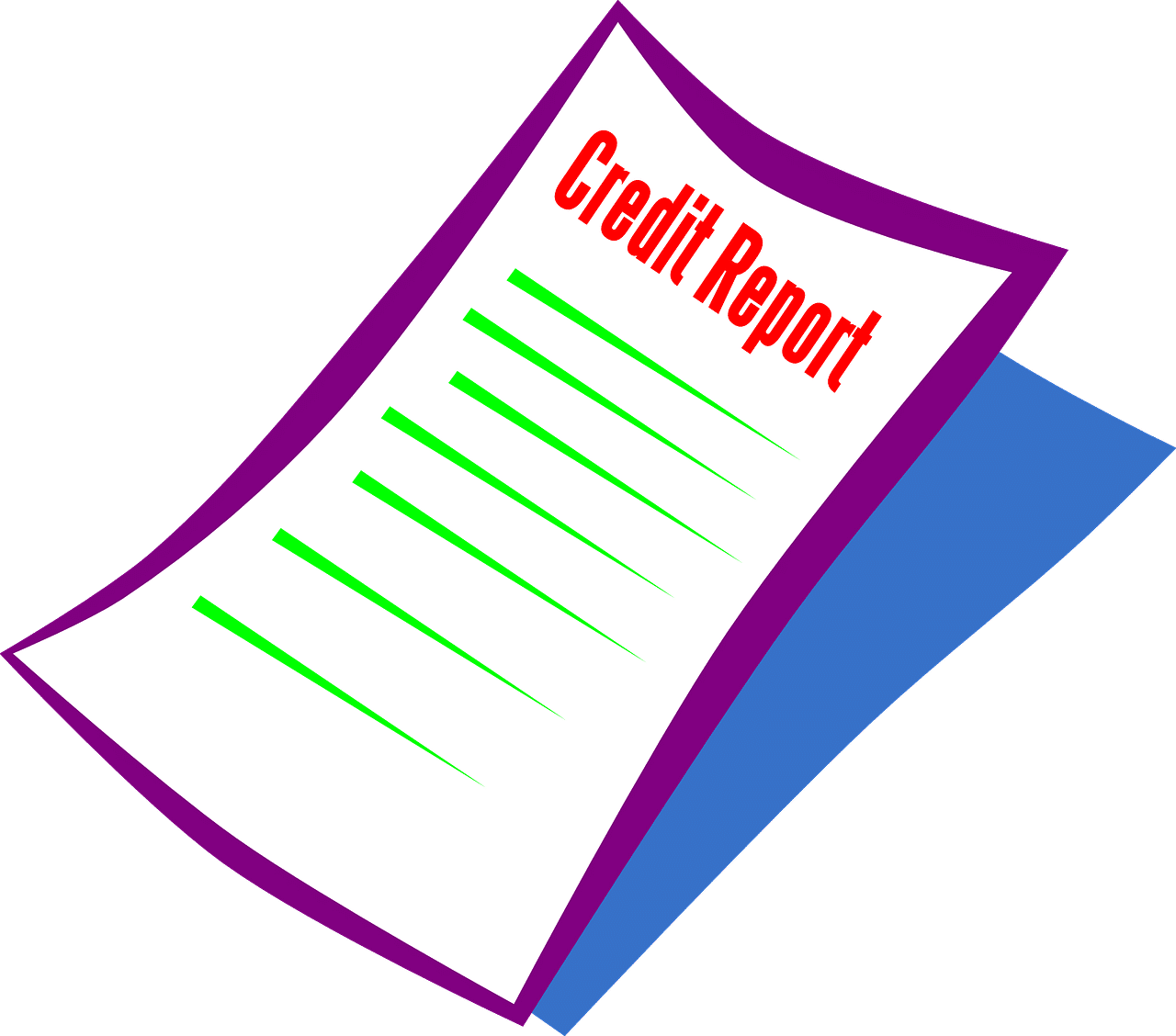 Your credit score is a measure of your ability to borrow and repay debt. It's usually a 3-digit number between 300 and 850. And the higher your score is, the better your chances are of getting a loan or any other type of financing.
If you are planning to grow your wealth, growing your credit score should be top of your priority list. Remember, financing is vital in starting or boosting your business. Also, as mentioned earlier, a poor credit score can affect your job search success.
But how exactly is a credit score calculated?
Well, there are several ways to calculate this measure, but the most common one is called the FICO score. This is the one most lenders prefer, and it includes the following parameters.
Payment history (35%)
Credit utilization (30%)
Length of credit history (15%)
New credit (10%)
Credit mix (10%)
Now that we know what a credit score is and how it's calculated, let's move on.
Where do you start in improving your credit score by 200 points?
Actual Steps on How to Raise Your Credit Score 200 Points in 30 Days
If you are serious about it, follow these steps and see the difference:
1. Know your Current Credit Score
If you are to grow it, you need to know where it stands currently. Therefore, the first thing to do is to identify what your credit score is. From here, you can employ the best strategies to improve or grow it to where you want.
So, how do you figure out your credit score? It's easy!
Just visit one of the online credit bureaus and request a free credit report. The top platforms here include Experian, Equifax, and TransUnion. The job of these credit bureaus is to compile the creditworthiness of individuals and report it to financial institutions and other interested parties.
So, you'll certainly find your score here.
2. Pay Your Credit Card Balances
After identifying your current credit score, the next step is to employ the best strategies to improve it. And the best way to go about it is to start with the basic ones. Paying your credit card balances is one of those.
It's no secret that credit cards can be evil if you don't use them correctly. But, used correctly and in a disciplined manner, they could significantly help improve your credit score.
For starters, paying off any outstanding credit card balances is an effective way. Ensure that you pay off all your credit card balances, as you also strive to keep your balance-to-credit ratio low.
See Related: Credit Score Needed for Apple Card
3. Make On-Time Payments
Since your payment history accounts for around 35% of your credit score, you should strive to make all payments on time. Late payments and defaults can significantly dent your credit score. Therefore, try as much as possible to make all payments before their due date.
If, for some reason, this is not possible, contact the issuer and ask for help. Ensure you find a way to prevent late payments on all accounts, including mortgages, car loans, and others.
The hard truth is even the best strategy on this piece will not work if you consistently make late payments. Even worse, your late payments might affect your credit report for the next 7½ years. Now, that's a long time.
4. Limit Credit Card Applications
Applying for too many cards in a short period can negatively affect your credit score. I'm sure some of us didn't know about this!
Well, every time you apply for a new credit account, a hard inquiry is made on your credit report. While many people don't think much of this, every inquiry decreases your credit score by five points. Now, these are significant points, especially if you are trying to grow your credit score.
Again, new applications impact the length of your credit history, affecting your FICO score. Remember, the length of your credit history accounts for around 15% of your FICO score.
Therefore, limit the number of credit card applications you make to one or two per year. Moreover, ensure that you only apply for cards that match your credit level. Otherwise, it might hurt your score.
5. Consider a Credit Builder Loan
A credit builder loan is also a prudent way to boost your score by 200 points in 30 days. It is a small loan specially designed to help people with bad or poor credit build up their scores.
A credit builder loan helps you to add a credit mix, especially if you only have credit cards.
Also, note that the length of your credit history can significantly affect your score. And with a credit builder loan, you get to add more accounts to your file and increase the average age of all accounts.
However, you should ensure that you apply for a loan that reports to the main credit bureaus. This will ensure that your loan activities, such as timely payments, are recorded and used to improve your credit score.
Credit builder loans are divided into three categories:
Short-term loans
Intermediate-term loans
Long-term loans
This categorization is mainly based on the length and terms of the loan payments. The loans can include:
Bank loans
Credit union loans
Online lending platforms
If you are looking for low-interest credit builder loans, Credit Karma is an excellent choice. For long-term loans, Credit Strong will do the trick. And for the best credit union loans, you can try Digital Federal Credit Union.
6. Become an Authorized Card User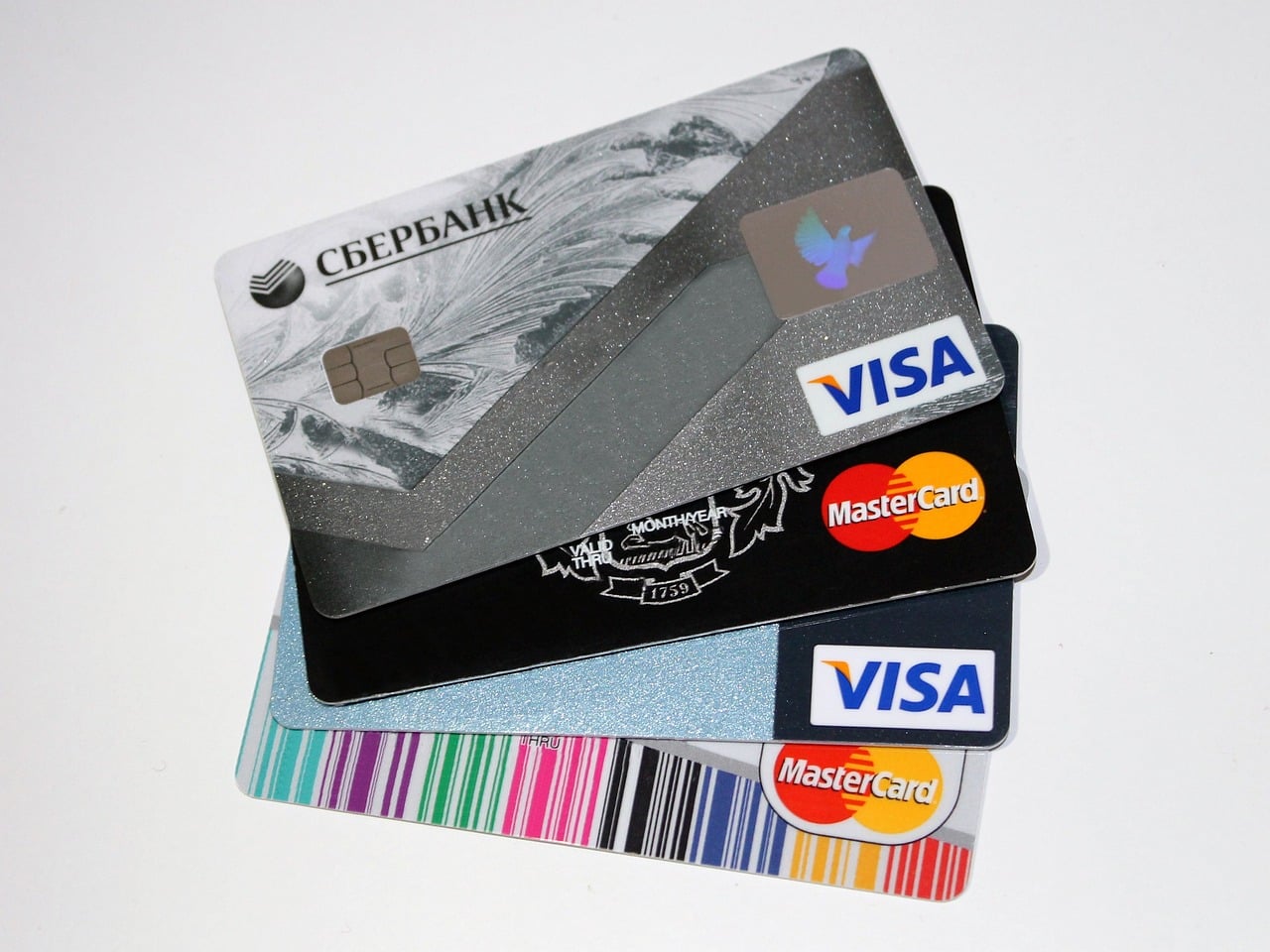 Do you know a friend or relative with an excellent credit score? Well, you can tap into their credit score by becoming an authorized user on their credit card.
How?
When you become an authorized user on someone else's credit card account, the card will be added to your credit report. For starters, the card's credit limit will positively impact your utilization. And secondly, you will benefit from the account's positive payment history.
However, when adding these accounts, professional advice should be sought if possible. This way, you can ensure that your friend's account is managed properly throughout the process.
Also, ensure that the card reports to all three main credit bureaus. Remember, the goal is to get your credit information to these credit bureaus. From here, they can have something positive to help grow your credit score.
See Related: How to Pay off Credit Card Debt: 10 Amazing Tips
7. Request for Higher Credit Limits
Higher credit limits help lower your utilization ratio.
If you have a high utilization rate (any amount over 30% of the total available credit), then it can bring down your credit score significantly. Therefore, one of the easiest ways to increase your FICO score is to request an increase in your current credit limit.
You can do this if you have had an increase in your income over time. Also, if you've had positive credit experience over the past few years, this can also help you get that higher limit.
What is Credit Utilization?
Credit utilization is the ratio of how much credit you use to your available credit. It is expressed as a percentage and calculated by taking your total credit card balances and dividing it by your total credit limit.
For example, if you have three cards with a combined balance of $1,200 and a combined limit of $5,000, your credit utilization rate will be 24%.
Ideally, you should keep your ratio at or below 30%.
8. Pay Off Collection Accounts
Collection accounts are also something you should take care of. Since not paying them impacts your credit score negatively, paying them off will have the opposite result – improve your credit score.
When you pay off your collection accounts, it prevents you from being sued by the collection agency. In addition, you can persuade the agency not to report the debt anymore to the credit bureau. Note: if the agency continues to report your unpaid debt, your score will be affected adversely, especially if the credit score calculation model doesn't ignore the paid-off collections.
9. Start with a Secured Credit Card
If you want to start building your credit score from scratch, a secured credit card is the way to go.
With this type of credit card, you make an upfront security deposit that will serve as collateral. The amount of your security deposit will determine your spending limit. And since these cards are designed for people with bad or no credit, they are easier to qualify for.
Even better, secured credit cards typically have lower fees and higher spending limits than other bad credit or no-credit options. And since secured cards report payments just like any other card, you'll build your credit with each timely payment.
10. Make Frequent Micropayments on Your Debt
Whichever debt you have, whether a credit card balance, student loan, or car loan, you can make micropayments to pay off the debt faster. This is also known as partial payments or minimum-plus payments.
Since the lenders will report your debt payment status monthly to the credit bureaus, micropayments might greatly improve that report. For instance, it will show a reduced debt balance. Also, it reduces your credit utilization, which is quite important in improving your credit score.
Other benefits of frequent debt payments include lower interest charges and faster debt payoff. However, this strategy has one drawback – it's a one-time method. This means that once you get that credit score boost in the first month, that's it.
That's unlike the other strategies mentioned here, which keep improving your score month after month. However, any boost on that score is essential. So, no single strategy can be ignored.
11. Monitor Your Credit Regularly
It's important to know what's affecting your credit score. And this can be achieved by monitoring your credit regularly.
You can check all three major credit bureaus – Experian, TransUnion, and Equifax – for free once every 12 months. While we had mentioned something about checking your credit score earlier, it shouldn't be a one-time thing.
Keeping tabs on your credit score goes a long way in improving it. It helps you note your credit score and see if any improvements are needed. If you don't, you might find yourself neglecting some areas that need to be improved, and this can actually hurt your score.
The truth is, raising your credit score by 200 points in 30 days isn't easy, but it's achievable. All you need is to put in place the right strategies and stick to them.
12. Make Use of Other Loans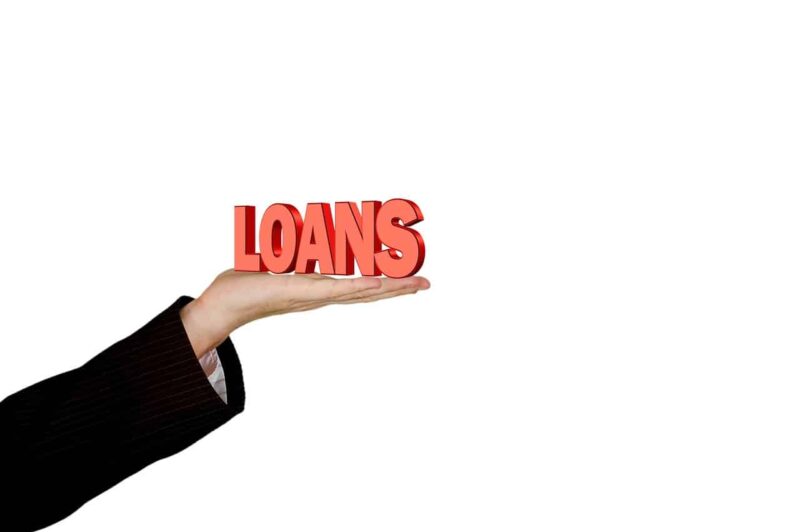 Any loan, be it a student loan, home loan, or any other type of loan, can help improve your credit score. The key thing is to make sure you pay the loan off on time and in full.
The good news is that these loans will report payment activity with regularity to the credit bureaus. And this means you'll build positive credit history over time.
The only drawback with this method is that the loans have a credit score limit before acquiring them – except for the student loan. However, if you are not starting from scratch, you might be able to acquire some, especially the secured ones.
Also, if the loans are to blame for your low credit score, you can take advantage of this to improve the score. All you need to do is to start making prompt payments and ensure that the loans are paid in full. This will boost your credit score and, in some instances, help remove the non-payment black mark from your credit history.
13. Avoid Closing Your Old Credit Card Account
Sometimes, keeping that old credit card account open might do you more good than harm.
Usually, closed credit card accounts will cease to have any effect on your credit score after 10 years. And in this light, if it had a good standing, dropping it would negatively impact your credit score.
Also, if that old credit card had a huge credit limit, its closure means raising your credit utilization – unless you open a new account with a similar credit limit.
Therefore, before closing that account, do in-depth research on the benefits and drawbacks of keeping it open. If the benefits outweigh the drawbacks, you should keep it open. But if the cost of keeping it open is more than the benefits of a higher credit score, you certainly should close it.
14. Report your Rent, Utility, and Subscription Payments
Do you know that your rent and utility payments can help improve your credit score? That's right! If the landlord or service provider reports such payments to the credit bureaus, it can have a positive impact on your credit score.
On-time rent and utility payments will significantly boost your credit score over time. And while a one-off payment might not show any considerable improvement, you'll eventually see some improvements if you keep it up for months or years.
According to Experian, you can boost your credit score by up to 13 points if you provide your rent, utility, phone, and subscription payments. You can use Experian Boost to provide these details, an app you can download easily from the app store.
Can you Raise your Credit Score by 200 Points in 30 Days?
Yes! You can easily raise your current credit score by 200 points. And in a span of just 30 days.
However, it is not as easy as it sounds. It needs a lot of commitment, sacrifice, and of course, the use of the right strategies. Putting in place the right measures not only helps to improve your credit score, but it does it first.
For instance, if you follow all the above-mentioned steps and strategies, you will undoubtedly see a significant change in your credit score. But this also depends on where your credit score stands.
What do I mean?
If you are struggling with a low credit score of between 400, it is quite easy to grow the score. That's especially if most of your FICO parameters need improvement.
But, if you have an average credit score, say 600, getting that 200 points in 30 days might be a challenge. Why? Most of the FICO parameters are almost optimized, and you have a solid payment history.
Therefore, getting that score to 800 might not be an easy task. It will take a longer time and will require even more effort.
FAQs
Is it possible to raise my credit score by 200 points?
Yes, it is quite possible to raise your credit score by 200 points within 30 days. It all depends on the strategies and steps you put in place. Follow the above-highlighted steps, and you'll get there.
What are the benefits of raising my credit score?
Raising your credit score has several benefits. For starters, it will improve your chances of being approved for loans and accessing better interest rates. Additionally, you can access better insurance deals as well as get approved for certain jobs that require high levels of security clearance.
How long will it take to raise my credit score by 200 points?
This depends on several factors. Your starting point, how you put the strategies into practice, and other essential factors come into play. But with a good combination, even 30 days are enough.
Related Resources