YouTube is one of the best video monetization platforms. The exciting part is that you can even do podcasts on YouTube. But how? Here is how to start a podcast on YouTube.
Did you know that as of June 2022, there were 2.4 million podcasts worldwide? Podcasts have become a popular way to share content with listeners. This is because they are cost-effective and make it easier for brands and individuals to deliver their message to the target audience.
YouTube is one platform that enables podcast creators to reach a wider audience. It is the world's top audio and video platform, making it an excellent option to include in your podcast creation plans. Plus, this would maximize your chances of making money online.
So, do you know how to start a podcast on YouTube? That's why we are here. This article guides you through all the crucial steps to podcasting on YouTube.
But first,
What does Podcast on YouTube Mean?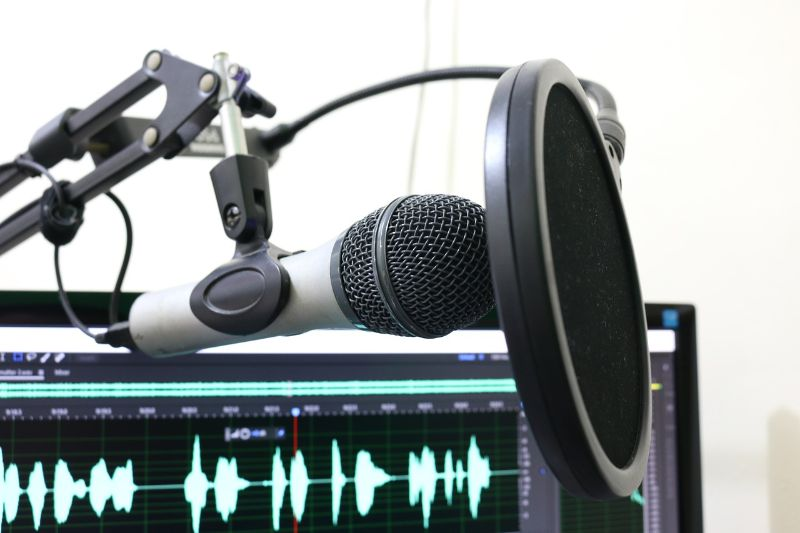 When your target is to grow your podcast, the ultimate solution is to get your podcast episodes in front of large audiences. And what platform offers a more extensive audience base than YouTube?
Generally, Youtube isn't specially designed to host podcasts. However, this doesn't mean you can't grow your podcast here. In fact, recent statistics show that YouTube ranked as the largest podcast consumption site in the US, beating even the most renowned podcast listening apps like Spotify.
In other words, besides publishing your audio content on iTunes (Apple Podcasts), Spotify, or even Audible, you should consider YouTube. This might help grow your podcast audience and income to levels you cannot imagine.
Usually, people get confused about which is better – a podcast or Youtube Channel. But if you want to reach more people, a podcast on YouTube does better. In fact, YouTube podcasts simply represent podcasts shared on your YouTube channel – Nothing more!
But the main question is, since YouTube isn't a podcast-hosting service, how do you make your podcast thrive here? Check out the following steps.
See Related: YouTube Automation: Best Tools
Steps to Take When Starting a Podcast on YouTube
When you want to master how to start a podcast on YouTube, there are different steps that you must take. Below is the step-by-step guide to get you recording and uploading exciting podcasts.
See Related: How to Make Money on YouTube: Amazing Strategies
1. Get Your Recording Software and Equipment
A podcast requires recording equipment and great software. This is why it's essential to start by choosing and purchasing the correct items before starting a podcast.
Podcasting has become quite popular, leading to an increase in podcast recording equipment. The equipment that you need to record the best podcasts includes:
A PC or Laptop
A camera phone or HD camera (a webcam is also a good option)
Headphones
Microphone
A lighting Kit
A tripod
An Interface or Audio Mixer
A Mic Arm
Extra microphones and cameras
After picking out the best equipment, you must purchase the right podcasting software. This podcasting software includes:
Podcast Hosting Software
Recording Software
Editing Software
2. Set Up and Start Recording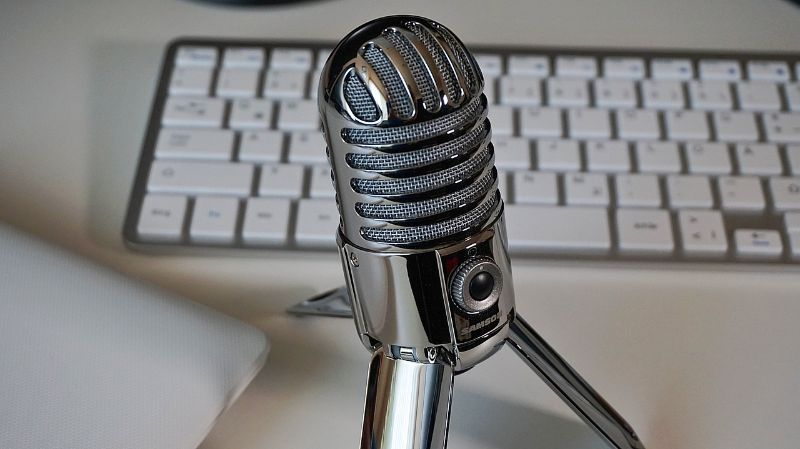 Once you have the right podcasting equipment and software, the next step is to start recording. Start with a plan that details your agenda, the best time to record, and who you want to reach (target audience) with this content.
Having a podcast can be a great thing, but it requires planning to get it right. So, before you hit record, understand what you want to accomplish. To capture video content, you need to pick a spot perfect for such a setup.
YouTube is all about visual content, so recording audio and visual content might be better. However, you can always record the audio and lay it on a static image before uploading. The image is displayed on the screen as the audio plays for your audience.
Still, the best podcasts have audio and visual effects that engross the audience. So, set up the space nicely, and record with a camera for the best results.
See Related: How to Make Money on YouTube without Making Videos
Audio-Recording
If you only want to record audio and use a static image on YouTube, you must convert audio podcast files to .mp4s. This is because YouTube doesn't support .mp3s. After recording the audio, make a simple static image as the background while the audio plays.
Remember, a bit of visual might be an excellent idea for your podcast. This is because YouTube videos with static images don't fare too well on the platform.
Video Recording
A video recording is an excellent option for a podcast episode you want to post on YouTube. One of the best ways to record a video is using quality external cameras. These also attach to a microphone to produce the best audio.
External cameras are easy to set up and use to produce top-quality videos. But, nowadays, even camera phones are great. You can use an iPhone or other quality camera phone to record the podcast before uploading it to your YouTube channel.
See Related: Top Video Monetization Platforms: Best YouTube Alternatives
3. Edit the Podcast Episodes
Recording a podcast is only part one. It's essential to edit and ensure it's well set up before uploading it to YouTube. The post-production stage is crucial, and it's best not to skip it if you want a successful podcast on YouTube.
Start by transcribing the video that you recorded. Next, you have to create exciting graphics to add to the video. These keep your audience hooked on your podcast for its entire duration.
If the recording is audio-only, you can have an interesting static image. An app like Canva Pro will help you create just the right image or cover art for this.
There are numerous types of editing software that you can use to edit your content. Always remember that the best ones have ample support that improves your podcasting experience. Popular editing software you can use include Adobe Audition and GarageBand.
Other examples of editing software include Reaper and Audacity. Use the tools on the software to customize the videos and fine-tune audio before uploading on YouTube.
4. Establish Podcast Feed and Media Hosting
A new podcast requires media hosting and a podcast feed. But this step isn't necessary if you already have an up-and-running podcast. Still, this is essential for anyone starting as a podcaster and uploading to YouTube.
YouTube is a great primary hosting provider when doing YouTube channels. However, it's not the best for podcasts. Instead, you must find and set up a podcast feed and media hosting before recording a podcast.
There are different excellent hosting sites available that offer a great platform for beginners. These sites will get you started and include the following:
These three have the necessary media hosting tools for new podcasters who want to start on the right note. And they even provide an opportunity for you to monetize your podcast using the Ads marketplace. On top of that, there's podcast hosting learning materials and customer support for excellent assistance.
These platforms are the best places to be when you want to create a reliable podcast feed. They provide storage for your audio files and have the best customizing tools. Pick a hosting site and upload your content to get started.
The next step you must keep in mind is submitting the podcast's RSS feed to different podcast directories. These include iTunes, which is quite popular.
Others include Stitcher, Spotify, and Google Podcasts. After that, you can upload the podcast to your YouTube channel.
See Related: How to Become an Influencer
5. Pick the Right YouTube Video Format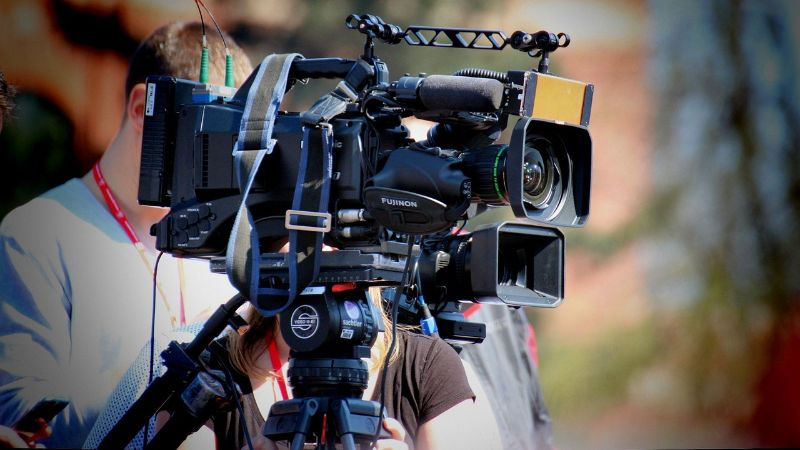 YouTube is a diverse platform. It allows YouTube podcasters the luxury of uploading videos as per their preference.
So, check out the different options and pick the best one for your YouTube Podcast. It's possible to pick a combination if you have the right energy and time.
Different ways of uploading require varying organizing and editing to get everything right. Below are three options available on YouTube that you can use for your podcast.
Uploading Each Full Video podcast
Beginners will find uploading each full video podcast easier on YouTube. This is easy since you upload content straight to your YouTube account. As such, you don't have to spend time planning and editing content.
However, it's worth noting that uploading whole episodes has its fair share of challenges. Long videos are great, but are your YouTube podcast listeners willing to sit and listen to the entire recording? Time is a huge factor, and usually, people want short podcasts that are interesting.
Another issue with uploading whole episodes is few RSS feed subscribers. No one will strive to find you on Spotify or iTunes if the entire content is available on YouTube. This can negatively affect your sponsorship numbers.
Also, remember that YouTube relies on SEO (Search Engine Optimization). This means you have to find the right title for each podcast. As a search engine, YouTube requires topics that are SEO-friendly.
Another point to note is YouTube has restrictions for videos that are 15 minutes or longer. This requires verifying your YouTube channel using a Google account. A verified account increases the file size you can upload to 128GB. This is a maximum of 12 hours.
See Related: Get Paid to Watch TikTok: Unique Ways
Full episodes have drawbacks, so splitting the content into smaller bits is better. This is what is referred to as micro-content. Uploading shorter video podcast episodes on YouTube can increase your audience base.
Micro-content is more like dishing out small samples of your work. It's a great way to capture and grow an audience. And it also allows your RSS feed to get more traffic as people seek more. When you create micro-content, you can enjoy more views and even have downloaded from your audience.
YouTube allows uploading short videos, even' YouTube Shorts.' The content you upload becomes easier to share on your social media, drawing in more listeners and subscribers.
But, there are cons to creating micro-content for your YouTube podcast. It takes so much time and effort to edit. For instance, you must ensure the video is the right size and conveys your message quickly.
As such, editing skills must be on point. Still, this is a great way to get and maintain a new audience using YouTube podcasts.
See Related: Ways to Get Paid to Watch Movies
Live streaming is another great option to pick when using a YouTube account. It's possible to pick some episodes for live streaming so that you can interact more with your YouTube podcast listeners. It's even possible for the audience to call in during a live podcast to ask questions or give feedback.
See Related: How to Make Money on YouTube without Making Videos
6. YouTube Podcast Channel
It's good to start uploading your podcasts once you have one recording. But, with time, one turns into five, and so on. When you have multiple podcasts on your YouTube account, it's time to create a YouTube Podcast Channel.
The best place to start is by creating a YouTube account using Gmail. Afterwards, head to the account settings and click on 'Create a Channel.' This is where you'll start to upload your videos using the 'upload' button.
After setting up the YouTube channel for your podcast, you can use Feedburner to track feed statistics. It's also essential to include a summary of each podcast you upload. This gives your listeners an idea of the content to expect.
7. Promoting and Monetization
What are your promotion and monetizing goals for the YouTube podcast? It's essential to include this section in your plans as you work on creating a podcast on YouTube. Remember, despite passing your message to your audience, the end goal is to make good money.
One of the best ways to promote your podcast is by taking advantage of YouTube Shorts.
Next, you can share your content on different social media platforms. This is also a great way to check if you are reaching the target audience. They can also give you feedback about the content you choose to share.
It's good to remember to concentrate on using SEO to promote your work. At the same time, end all your video podcasts with a call to action, asking YouTube podcast listeners to subscribe. You can also be a guest on someone else's podcast and invite others to feature on your channel.
Promotion is an excellent way to get people to know about your podcast and subscribe to your channel. Next, you have to look into monetizing your YouTube podcast channel. The good news is you can start a podcast quite quickly and work on growing it as you continue to learn.
See Related: Top Video Monetization Platforms: Best YouTube Alternatives
FAQ
Are there charges for starting a YouTube podcast channel?
It's free to start a podcast on YouTube. However, it might take time to grow an audience if you only rely on one platform. Other platforms also have free access for beginners. But you have to pay a certain fee to access better customization features.
Is It possible to turn a YouTube video into a podcast?
Yes, it's possible to turn a YouTube video into a podcast if it features the right format. You need to download the video and make a few changes to suit being a podcast.
Is YouTube a good platform for podcasts?
YouTube is a great podcast platform since it allows you to upload videos. YouTube has billions of subscribers watching content every day. So this makes it an amazing place to showcase your content and reach your target YouTube listeners.
Which is better, a podcast or YouTube channel?
The truth is, creating a video on YouTube is easier than starting a podcast. However, a podcast, especially when combined with YouTube, can help you create a larger audience base and make more money. The best option right now is to create a podcast and upload the episodes on YouTube, even as you list them on the other podcast platforms.