When you hear of these two terms, recession or depression, economic turmoil comes to mind. But can you tell the difference? This recession vs depression piece will help you understand each of them.
They represent an economic downturn characterized by high unemployment, a slowdown in business activities, low production of goods and services, and a decreasing GDP.
But are these terms interchangeable? Do they refer to the same thing?
Well, they do not!
There are significant differences between a recession and a depression. That's what we will be looking at here. So, if you've been using these words interchangeably, here is a detailed comparison of a recession vs. depression to help you understand what each represents.
But even as we compare these two, you can browse through our article on how to prepare for a recession. It's always wise to be prepared.
Recession vs Depression
First, let's define them:
What is a Recession?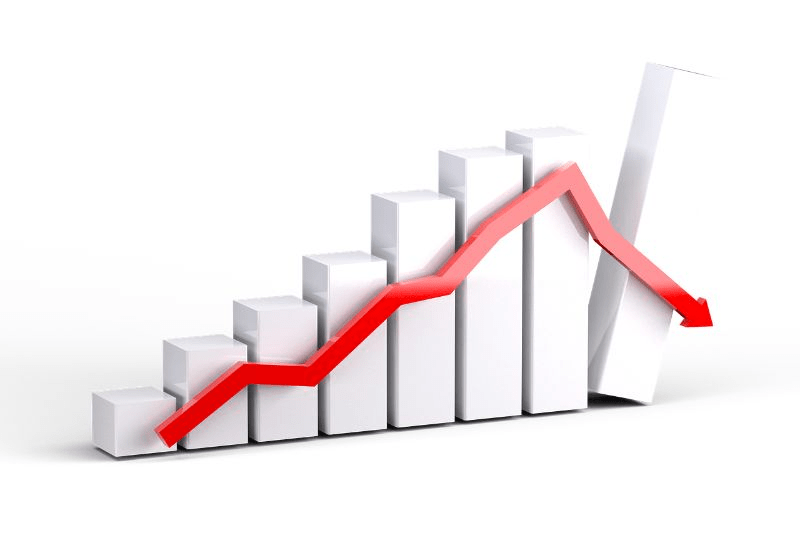 A recession is considered a normal part of the business cycle, which occurs when there is a fall in economic growth for six months or more. It typically involves declines in consumer spending, employment, and investments, as well as an increase in bankruptcies and foreclosures.
A recession does not have to have severe consequences. It can be adequately managed through fiscal and monetary policy measures such as tax cuts, increased government spending, and interest rate reductions.
Usually, a recession can be seen as a period where prices of goods and services skyrocket, and most people can't even afford the essentials. High prices lead to decreased consumer purchasing power and low demand for things.
Note: The US has seen about 34 recessions since 1854, the last being the Great Recession in 2008.
See Related: Examples of Recession-proof Businesses
What is a Depression?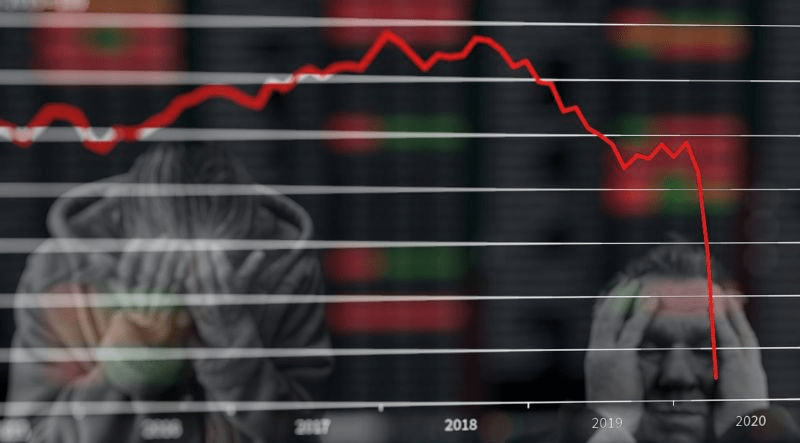 On the other hand, a depression is much more serious than a recession due to its longer duration and greater severity. It usually lasts anywhere from two years to decades, with GDP declining significantly during this period.
Like a recession, depression refers to an economic downturn characterized by low consumer spending, high unemployment, and decreased investments. But unlike recessions, depressions are marked by a much more severe drop in GDP, leading to significant financial hardship for businesses and individuals.
While a recession involves skyrocketing prices that make life unbearable, in a depression, wages go way too low. This means that both scenarios lead to low consumer purchasing power, but from different causes.
Note: The US has seen only one depression since 1854. This was known as the Great Depression and lasted for a decade, between 1929 and 1939. Its devastating impact was felt in all sectors of the economy.
However, as you can see, economic depressions are quite rare compared to economic recessions. So, although depression is severe, it will not occur as often.
Signs of Recession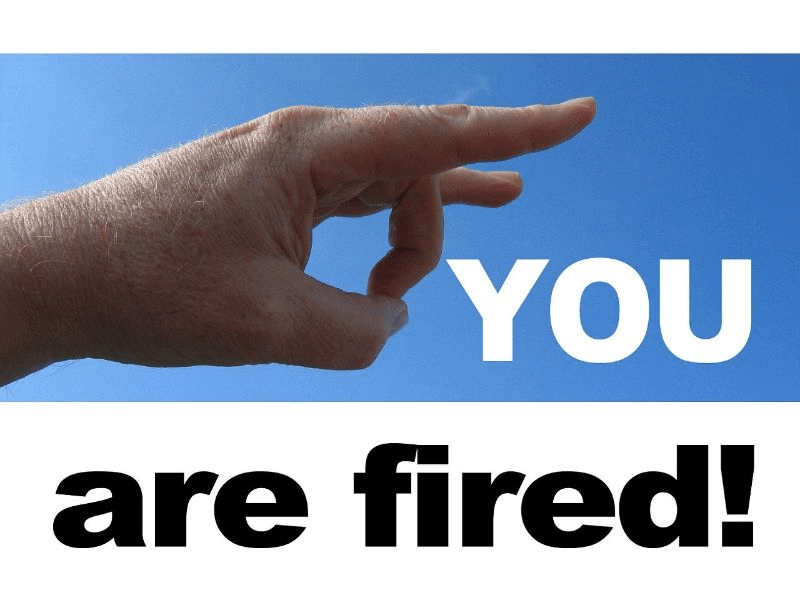 The NBER (National Bureau of Economic Research), an organization that indicates the start and the end of recessions in the US, defines a recession more broadly. It describes a recession as a slowdown of economic activity across the country, characterized by the following signs:
High unemployment levels
Reduced real income
Reduced real GDP
Decrease in consumer spending
A decline in industrial production or retail sales, or both
In other words, the NBER's definition shows that a recession can't be caused or explained based on one or two economic factors. It is brought about by a significant decline in several economic factors, resulting in a slowdown of the entire economy.
See Related: Best Recession-proof Jobs
Main Causes of a Recession
Looking at what causes a recession can help us better understand these terms' differences. So, what causes a recession?
It is generally believed that recessions are caused by a combination of factors, such as;
Tight monetary policies
High-interest rates
Pandemic like the Covid-19
Deregulation
Reduced confidence in the economy, thus fewer investments
Credit crunches
Poor management
Deflation
Wage-price controls
A combination of these factors leads to decreased consumer power, making people buy less. Subsequently, businesses will produce fewer products, which leads to fewer profits, and, ultimately, layoffs.
The cycle results in a downward spiral of increased unemployment levels, loan payment defaults, and in severe cases, bankruptcies.
See Related: Best Stock Market Movies to Channel Your Wall Street
Main Causes of a Depression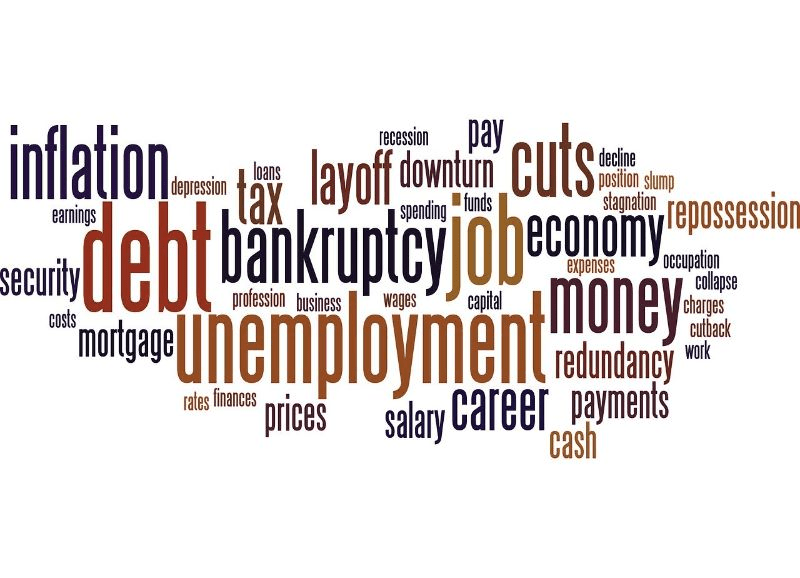 What causes an economic depression? One factor alone is not enough to bring about depression. Rather, it is usually caused by an accumulation of issues such as;
High debt levels among consumers/governments
High unemployment rates combined with low wage growth
Declining business investments due to lack of confidence
Large-scale bankruptcies or defaults on loans
Reduced international trade due to currency devaluations
These factors cause economic activity to decline substantially, leading to prolonged economic hardship that can last for years or even decades.
The resulting low consumer confidence means that people will buy fewer goods and services. On the other hand, this will lead to further drops in production, employment levels, investment spending, and so on.
See Related: How to Make Money Work for You
Significant Differences between a Recession and a Depression
It might be challenging to quantify the difference between a recession and a depression concretely. This is mainly because there has only been one depression (the Great Depression) in over 200 years, but numerous recessions.
However, here are the notable differences we can derive between the two:
1. Duration
Economic downturns qualify as recessions if they last at least six months or two quarters a year. However, some will extend beyond the six months to last up to two years, like the 2008 Great Recession.
On the other hand, economic depressions are known to last even longer. For instance, during the last depression, there were economic hardships for at least ten years, from 1929 to 1939.
2. Severity
As mentioned earlier, both terms refer to economic downturns. However, depression is more severe than a recession.
For example, during the 1973 to 1975 recession (arguably the most severe recession during the World War II period), the unemployment level in the US rose by 5% to reach 9%. But, during the Great Depression, unemployment hit a whopping 24.9% before it started to become better.
Also, during the 2008 recession, the GDP dipped by around 4.3%. However, the Great Depression saw the GDP fall by at least 30%. Now, these are clear indications that depression hurts the economy more than a recession.
3. Coverage
Usually, economic recessions occur within a specific country's economy. But when it comes to economic depression, it can extend to a wider region, and effects are felt across the globe.
See Related: How to Increase your Credit Score: Easy Tips
What Caused the Great Depression?
Being among the most severe economic downturns of the 20th century, many people still wonder what factors led to the Great Depression. Well, it began with a stock market crash in 1929 and was followed by years of hardship and suffering for many people worldwide.
The cause of this depression is widely debated, but some factors that contributed to its severity include;
High tariffs on imports, leading to global trade contraction
The Severe Dust Bowl drought in the 1930s
A credit bubble caused by easy money policies from the US Federal Reserve Bank
Minimal government response
Excessive speculation in stocks fueled by rising asset prices
Declining commodity prices due to overproduction
Overall, these factors limited production and consumption. And consequently, major layoffs and decreased consumer purchasing power worsened the situation.
See Related: Warning Signs a Stock Market Crash is Coming
FAQs
What is an economic contraction?
An economic contraction is a period of decline in the level of economic activity, usually measured by a decrease in Gross Domestic Product (GDP) or a negative growth rate. This can occur due to various factors, such as reduced consumer spending, production shortages, and decreased business investments.
What are the effects of an economic depression?
Economic depression can have severe and painful effects on people's lives because it leads to higher unemployment levels, lower wages and salaries, fewer job opportunities, increased poverty rates, and reduced international trade. It also has very damaging long-term consequences for both individuals and society as a whole.
Where will my money be safe in case of depression?
During the past depression, people withdrew all their money from banks due to panic. However, right now, you don't need to.
Even in case of a depression, your money is 100% insured by the Federal Deposit Insurance Corporation. This includes all the money in your checking and saving accounts and market deposits.
Which was the world's most Significant Economic Downturn?
The Great Depression of the 1930s is. It was a period of severe economic hardship that affected many nations and led to increased unemployment, poverty, and a decrease in international trade. A report by the Bureau of Economic Analysis indicates that this depression resulted from two major recessions, which saw a severe economic downturn that lasted ten years.