Are there recession-proof businesses? Do recession-proof ideas exist? These are questions that arise when an economic downturn is looming.
An economic recession can mean a tough time for many businesses. That's why it's essential to know how to prepare for a recession.
There are different types of recession-proof businesses to invest in. These are ventures you start before an economic recession or when there are signs of economic uncertainty.
But before you can identify the best recession-proof businesses and their business model, it's good to note the characteristics of a recession-proof business.
See Related: Recession vs. Depression: What's the Difference?
What are the Characteristics of Top Recession Proof Businesses?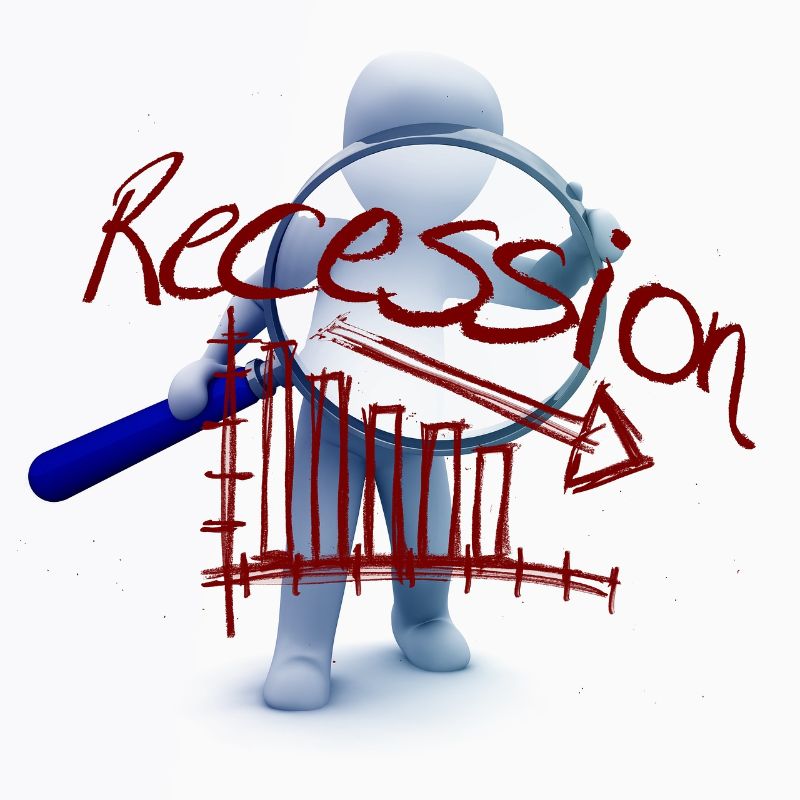 Regarding recession-proof business ideas, it's essential to identify their characteristics. These include:
See Related: What Does a Recession Mean For Me
1. Business Class and Net Worth
During periods of economic downturn, not everyone feels the pinch of financial struggles. Some people are shielded from this and continue living a lavish life. Businesses that serve the mega-rich tend to continue thriving even during tough economic times.
2. Public Service Businesses
Public service continues to be crucial even during a challenging economic situation. These include transport, communication, and even shipping.
3. Essential Goods Production
Some businesses seem to be recession-resistant. These are the best recession-proof businesses to invest in. They focus on producing essential goods that people need every day, like toiletries, food, and vehicle repair parts.
So, which recession-proof businesses can you begin or run during tough economical times?
See Related: Best Food Affiliate Programs
Which are the Best Recession Proof Businesses?
1. Accounting and Book Keeping Services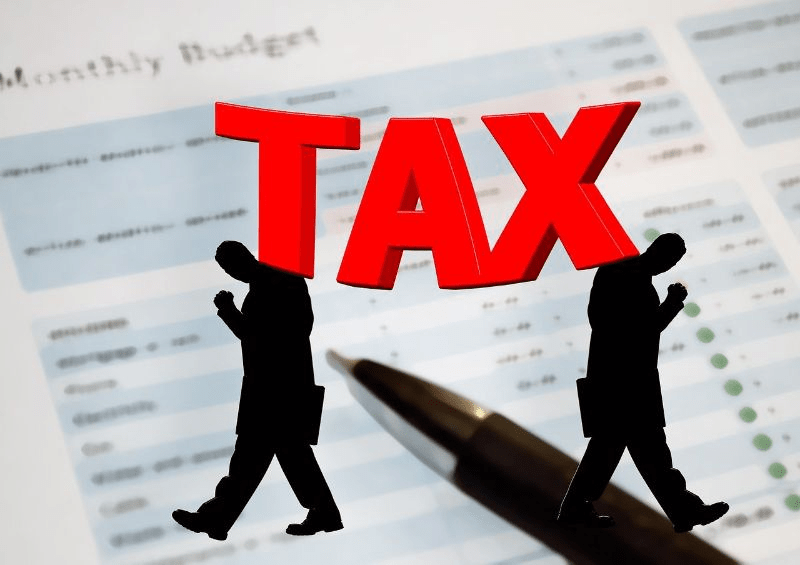 Accounting and bookkeeping services are crucial for all businesses. Even during an economic downturn, people will still hire accountants and bookkeepers. Therefore, this makes offering such services recession-proof.
In fact, CPAs are in higher demand today more than ever as the number of businesses increases. You can enjoy continuous business if you run an accounting and bookkeeping firm.
The venture is recession-resistant since people want to learn how to save their businesses during tough times.
On top of that, accountants and bookkeepers make financial record-keeping easier for businesses. They can learn where to cut costs and what to invest in to wade through the challenging economic situation. These services also include tax preparation during tax season.
See Related: Best Online Businesses to Crush Your Day Job
2. Grocery Stores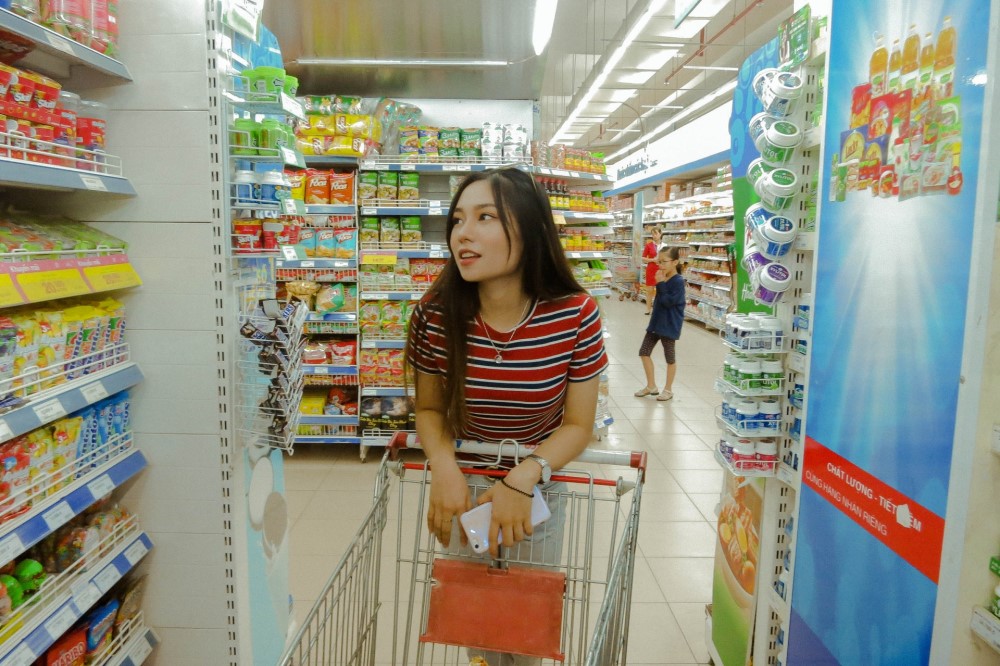 Food is essential, and so are basic commodities like toiletries. Those seeking recession-proof industries can focus on producing these items.
But, if you want a smaller business model, check out opening and running grocery stores.
Grocery stores are a thriving business model that's proving to be recession-proof. And that's a good thing since people need these essential commodities.
While inflation might cause product prices to increase, businesses often transfer the additional costs to consumers.
Many business ideas align with grocery stores that you can start. For instance, a grocery store that does door-to-door deliveries is an excellent idea for small business owners.
See Related: Shipt vs. Instacart: What Platform is Best for Drivers
3. Courier Services
Buying items online has become the norm. Companies like Amazon are reaping huge profits from this business model. And this has led to booming business also for courier services that ship products to your home.
It all starts when you spot an item online and place an order. When paying for this item, you also include a shipping fee, which depends on your location. Online businesses are proving to be recession-resistant, making courier services recession-proof businesses.
Online products are cheaper than physical stores, which is why digital businesses thrive. If people buy products online and seek shipping services, courier businesses will thrive.
See Related: How to start Dropshipping
4. Food Delivery Services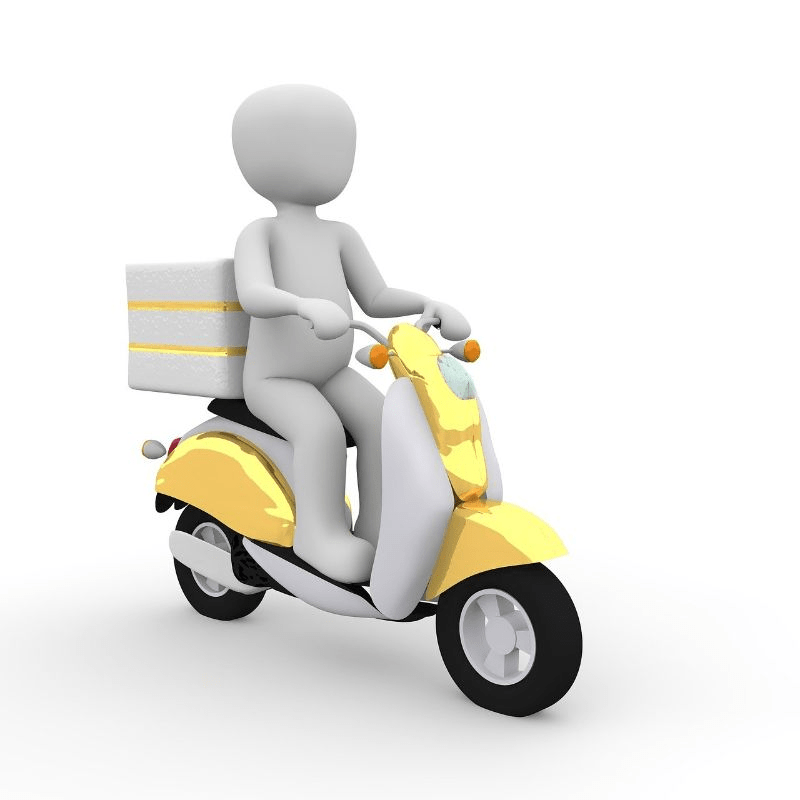 Today, eating out and ordering food has become quite common. In fact, many people find restaurant food to be affordable and a better option when times are tough. Therefore, they make it a point to place orders, hence the need for food delivery services.
UberEats, DoorDash, GrubHub, and Instacart, are examples of thriving food delivery services. This was evident even during the worst health crisis the world has ever witnessed – Covid-19.
The pandemic shut down many businesses, but food delivery proved resilient and here to stay. It falls under the recession-proof industries that continue to thrive in economic downturns.
So, it's worth considering when contemplating which recession-proof business ideas to try out. Yes, the food and beverage industry does take a hit during an economic crisis, but restaurants that offer food delivery tend to remain open.
See Related: UberEats vs. Postmates: What is Better to Make Money
5. Web Design and Development
It's harder for a business to remain open today without an online presence. One of the basics is having a website where people can view goods and services.
If there are recession-resistant businesses, it means they require the services of a web designer and developer. Website design and development are essential, and businesses pay good money for the services.
As a web designer, this is one of the top recession-proof businesses you can run during economic turmoil. Those businesses that continue to thrive and have good cash flow offer essential services that need your services.
Having a good website helps customers identify them better and continue patronizing them. Therefore, investing in a business that makes business websites is a good idea.
All business websites also need management to ensure they run well, which can be a service you offer.
See Related: Flippa Review: Buy and Sell Digital Assets
6. Cleaning Services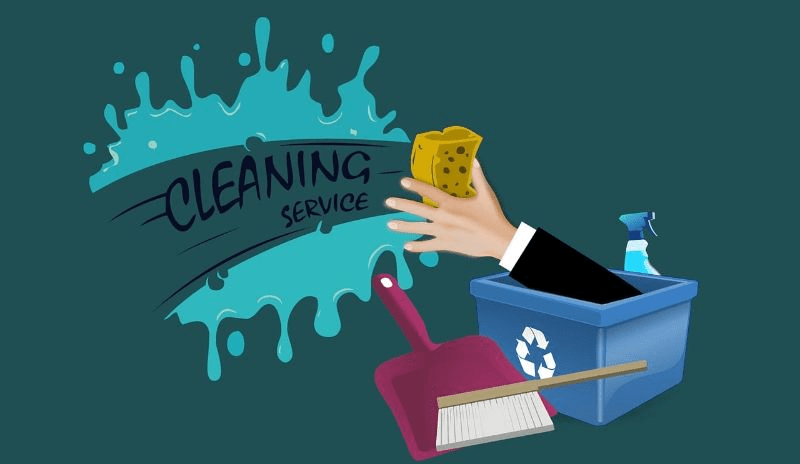 People and businesses tend to spend less during an economic crisis. However, there are some services that you may not want to compromise on. These include cleaning services for offices, institutions, and even residentials.
Folks busy at work will want to hire cleaning services to ensure their residences are clean. These services are also essential for schools, hospitals, offices, and other essential buildings. So, investing in a cleaning service business will be a good idea during an economic downturn.
Cleaning services include laundry, sanitizing, disinfecting, and janitorial services. You can focus on one area or offer multiple services under one roof. That way, you have a broader customer base to keep your doors open when the recession hits.
See Related: How to Buy a Laundromat: Ideal Steps
7. Financial Advisory Firm
Financial advisory services are essential for individuals and businesses. Basically, a financial advisor will help you make better financial and investment decisions. That way, you can enjoy more financial stability in the future, even when a recession hits.
This makes setting up a firm that offers financial advisory services a great idea. It is among the top recession-proof businesses because people and businesses do need financial advice. It becomes more crucial during times of economic uncertainty to consult financial advisors.
They can guide you through making sound retirement plans and investments to launching recession-proof businesses. Other services given by financial advisors include real estate planning and taxes.
See Related: Best Rental Business Ideas – Make Money Renting Your Assets
8. Vending Machine Business
Vending machines have diversified today to offer more than soft drinks and candy. There are vending machines with drug store makeup, water, school supplies, sanitary pads, toiletries, and many more.
A vending machine business is a good idea when there's economic uncertainty. You can have the machines at different high-traffic locations with a good investment. There's no need to leave someone operating the machine, which reduces your costs.
Top recession-proof businesses such as vending machines are a good investment. Starting costs might be high, but these costs get lower with time.
9. Digital Marketing Services
Investing in a business that maintains good cash flow, even during tough economic times, is essential. And another great example is digital marketing services.
It's essential to rethink your investment strategies when there are signs of a recession. Offering digital marketing services remains crucial for businesses that remain open. They need an online presence and strategies to reach a broader market.
Digital marketing companies thrive on using the internet to promote goods and services to potential customers. This can be through social media and certain websites and platforms. So, you can specialize in social media marketing, content marketing, pay-per-click, and SEO.
See Related: How to Make Money on Instagram: Surefire Ways
10. The Healthcare Industry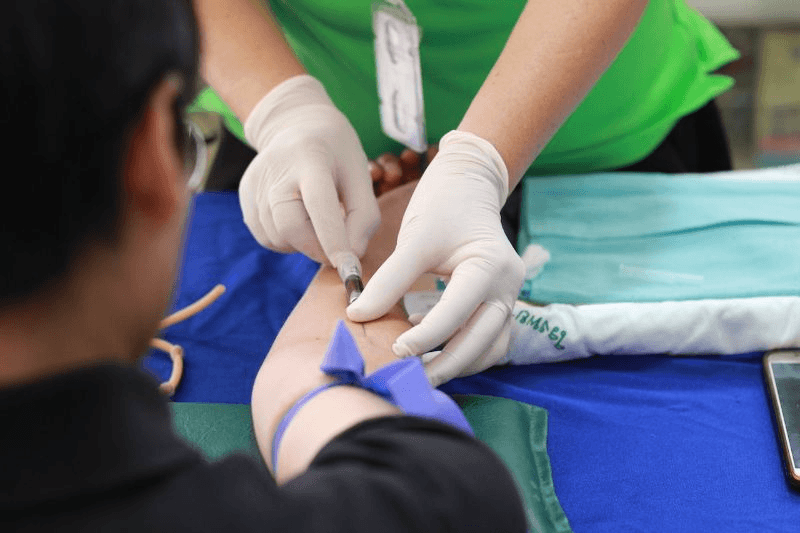 Healthcare is essential, even during a recession when people seek ways to save money. People still need medical attention, so healthcare ventures tend to remain open.
When considering healthcare services, it's better to focus on recession-resistant services. These include dental services, opticians, physiotherapy, home care aide, and home health care. No matter the area you specialize in, there's always a high demand.
Investing in healthcare services guarantees you a stable income, even when the economy isn't doing well. Even small businesses like pharmacies are great ventures since medicines are always in demand, no matter the economic situation. Therefore, healthcare continues to thrive and has survived many recessions.
See Related: Side Jobs for Nurses – Earn Extra Income
11. Financial Information Services
Economic uncertainty can negatively affect plenty of businesses. This is why it's crucial to invest in recession-proof industries. Financial information services rank among the top recession-proof businesses.
As a financial advisor, your job will be to help your clients know the best way to manage their money. This becomes essential during an economic downturn. You can guide your clients on the best places to invest their money.
There are numerous recession-proof businesses whose stock is stable even during tough economic times. Your job is to identify recession-proof industries and guide your clients to make sound investments.
You can also offer other financial information services such as angel investment, payment recovery, and debt resolution.
See Related: How to Invest in Real Estate: Ideal Ways
12. Daycare Services
Even during these economic hardships, people need to work. This means that parents will always require daycare services for their kids. Therefore, offering daycare services means that you will always have something to do and some money coming your way.
Usually, when times are tough, a two-parent home seeks employment for both parents. A reliable daycare with good reviews is an excellent place to leave the kids.
Apart from little ones, older kids who are on school holidays or need after-school care can come to the daycare. People need someone to watch them, even during economic uncertainty.
See Related: Best Freelance Business Ideas: Make Money Providing Services
13. IT Support Services
IT services are essential to individuals and businesses, especially in this digital age. This is why IT support services are in high demand.
But are these services recession-proof?
Yes, IT support services are needed even during an economic downturn. So, this is an excellent recession-proof business to start. Good IT support helps clients make better personal and business decisions using the internet.
In addition, businesses can solve complex problems with proper IT support. Clients also learn to protect themselves from digital crimes, viruses, and complex software. It's hard for businesses to keep thriving without IT support, so this is a great recession-proof business idea.
See Related: Software Developer Passive Income Streams
14. Plumbing and Electrical Services
Every household and business requires plumbing and electrical services. And this only makes them recession-proof.
If you run plumbing and electrical services, you can rest easy even when the recession hits. This is because there's always a need for a plumber or an electrician to do repairs. They also specialize in installations and upgrades.
The options are there to focus on residential, commercial, or both. Also, a business can focus on both utility services for a better market presence. Even during an economic crisis, folks still need utility services for home and business comfort.
See Related: Dirty Ways to Make Money
15. Fast Food Restaurants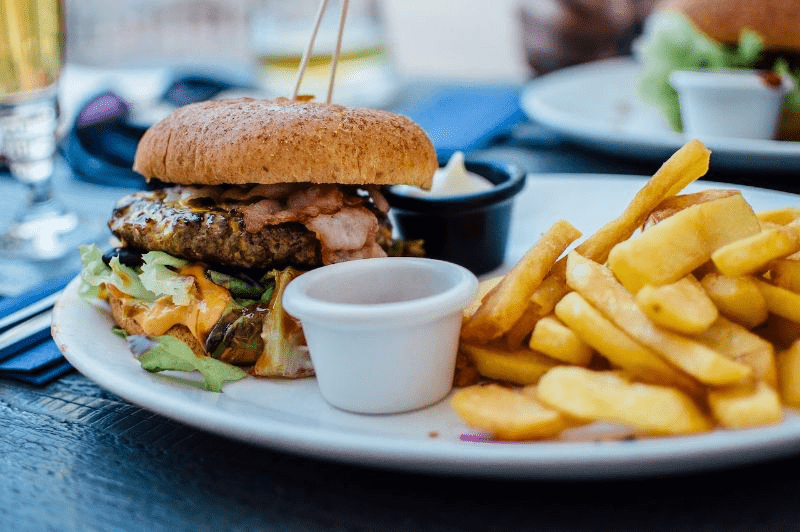 The global economy takes a hit during an economic downturn. This can lead to many businesses closing and other struggling to maintain healthy cash flow. But, you can set up specific recession-proof businesses, like fast food restaurants.
Honestly, the food and beverage industry does take a hard hit during an economic recession. However, fast food restaurants thrive, mainly if they serve affordable meals and drinks. Organic foods are expensive, so folks now order from fast foods to save money.
Besides low prices, fast food has become recession-proof because of convenience. People find it easier to order food and have it delivered. This is why fast food and food delivery services go hand in hand.
You can go with the flow or be unique about fast-food restaurants. For example, they sell chicken and French fries as many do. Or, you can come up with unique, tasty recipes and market them to potential customers.
See Related: Are Priority Pass Lounges Usually Crowded
16. Home Improvement Business
One way to improve equity in your home is to make it more modern. This means replacing that aging roof, installing a new kitchen, and improving the overall look. You have to hire a home improvement company to do the work before a home appraisal.
Investing in a home improvement business is excellent when seeking recession-proof businesses. The goal is to help your customers increase the value of their properties. A home with a higher value is much more beneficial, especially during a financial crisis.
While the kitchen is a primary focus for many homeowners, there are other areas of the house to check out. These include exterior painting, landscaping, and bathroom renovation.
See Related: Best Books on Flipping Houses – Make Money With Real Estate
17. Pet Care and Grooming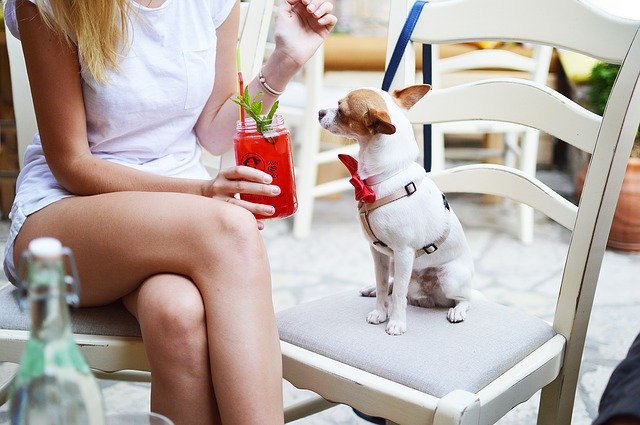 Families with pets will want to ensure they are adequately taken care of at all times. This is why they hire pet care and grooming services. While they might reconsider adopting pets during an economic crisis, many with dogs and cats always keep up the grooming routine.
Pet care comprises health services such as running a vet care clinic. As a qualified vet, you can set up a clinic as a recession-proof business. The same goes for groomers who offer essential services to ensure pets are in the best condition.
In addition, you can set up a pet supplies business. This can be a physical store or online. Exuberant toys and treats may not sell so much. But basics like food, grooming kits, and toys remain in high demand.
18. Automotive Repair Services
Cars are a necessity in many households. Having a vehicle makes it easier to get from point A to B. In fact, some households have more than one car at a time.
Even if a home has one car they use constantly, it needs care. This is where auto repair comes into play. So, another recession-proof business is to offer automotive repair services.
Vehicles need an air filter change, coolant and radiator check, and a thorough brake inspection. Also, inspecting the electrical components and doing necessary repairs is essential. Every vehicle needs these services, so this is a great recession-proof business idea.
See Related: Why Do People Steal Catalytic Converters? How to Prevent it
19. Funeral Services
Funerals will always be there. This is a time when families and friends can pay respect to the deceased. And many people prefer hiring a funeral home to handle all the arrangements.
If you plan to start a recession-proof business, consider funeral services. This business model requires setting up a funeral home and going through the legal channels. You also need permits and licenses to operate this funeral home.
Once you open, you can offer embalming, pet funeral services, cremation, funeral transport, and headstones. This is a diverse business where you can specialize or do all the above under one roof.
See Related: Clover vs. Square POS System: Which is Better for Business
FAQs
What are the best recession-proof business ideas?
Economic downturns affect various industries in an economy. However, some business ideas seem to be a bit resilient. For instance, any business in the health sector, delivery services, or public utilities continue to thrive even during recessions. Simply choose a business idea where people still need your services when every other business fails.
What is an economic downturn?
This is a period when the economy experiences a slowdown in production, increased unemployment, and reduced GDP. Consumer spending goes down, and many people lose their livelihoods.
Related Resources