Calculate the cost of your pool installation loan with the best swimming pool loan calculator. Know your repayments even before you apply for the loan.
Installing a swimming pool requires a major upfront investment. This is not something that every homeowner is ready for. However, this doesn't have to be the end of your dream to install a swimming pool in your backyard – you can explore pool loans.
Pool loans allow you to finance the project by borrowing the funds and spreading out repayment over time. In other words, you get to install a swimming pool without paying for everything upfront.
However, a pool loan calculator is an invaluable tool when considering taking out a loan. It helps to determine if borrowing for a pool is affordable for your budget. With it, you can explore different loan scenarios and make an informed decision.
What Is a Pool Loan?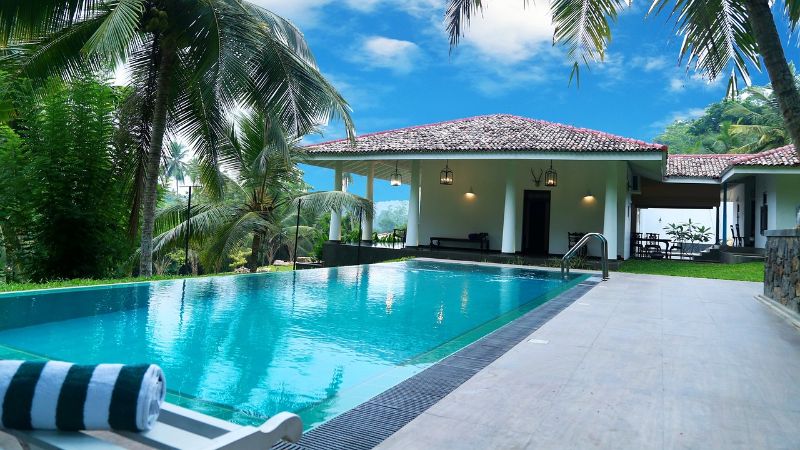 A pool loan is usually a personal loan used specifically to finance the construction of a new swimming pool. It can also be used for the renovation of an existing pool.
Like other personal loans, pool loans provide a lump sum of cash up front, which you repay in fixed monthly installments over a set repayment term. Pool loans allow you to pay for your pool over time rather than all at once. This helps spread out the high upfront investment required for pool installation.
Understanding a pool loan is quite essential before taking one. For example, you need to know the total loan amount, Interest rate (APR), the repayment period, and the amount of each installment.
These parameters help you to see whether you are making the right choice.
What Is a Pool Loan Calculator?
As mentioned earlier, a pool calculator is paramount when sourcing funds to construct a swimming pool. It is an online tool that allows you to estimate your monthly payments when you get a pool loan.
The good thing is a loan calculator is easy for anyone to use. For example, all you need is to input the right information, and you have all the necessary calculations.
Here is the necessary information:
Loan amount needed

Down payment (for some calculators)

Interest rate

Loan term
Based on these inputs, the calculator estimates your monthly payments. This helps determine affordability and whether taking out a pool loan is worthwhile.
Examples of Pool Loan Calculations
Here are some examples of pool loan calculations for a $40,000 in-ground pool:
Loan Amount: $40,000

Down payment: $0

Interest Rate: 6%

Loan Term: 5 years
Results:
Monthly payment: $773.31

Total interest paid: $ 6,398.72

Total cost (principal + interest): $46,398.72
Or we could change the inputs as follows:
Loan amount: $40,000

Down payment: $10,000 (25%)

Interest rate: 4%

Loan term: 3 years
Results:
Monthly payment: $885.72

Total interest paid: $1,885.92

Total cost (principal + interest): $31,885.92
The pool loan calculator shows how factors like down payment, interest rate, and repayment term impact monthly costs. A larger down payment, shorter term, and lower interest rates make the loan more affordable.
How Much Does a Swimming Pool Cost?
Installing a swimming pool isn't cheap. In fact, it is a major investment, with costs varying widely depending on the type of pool and various features.
On average, an in-ground pool costs $28,000 to $55,000. Above-ground pools are more affordable at $1,800 to $5,000.
Generally, most homeowners find themselves spending between $14,900 and $30,000. According to Homeguide, this mainly depends on the pool type, size, and other additional costs.
The main costs here include:
Permit fees: from $500 to $2,000

Landscaping: between $2,000 and $5,000

Pool decking: From $50 to $125 per square foot

Water: between $225 and $750

Pool heater: between $550 and $10,000

Filter system: $200 to $1,500

Labor: from $8,000 to $30,000

Pool equipment: from $2,000 to $3,000

Annual maintenance: From $400 to $2,800
Extra features like waterfalls, slides, and lighting can add thousands more.
How to Apply for a Pool Loan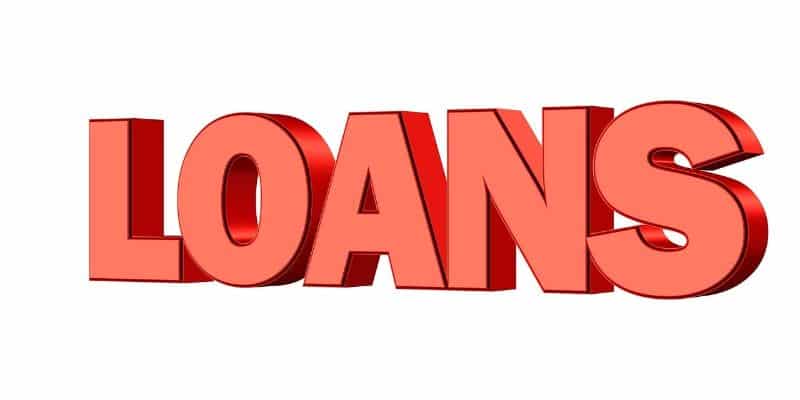 If you've used a pool loan calculator and decided borrowing makes sense, here are the steps to apply for a pool loan:
1. Compare Different Lenders
The first step here is to shop around. Visit different banks, credit unions, and online lenders to compare interest rates and fees. Online lenders are often faster, allowing you to get a loan within a day or even hours.
They also offer pre-qualification, which helps you to protect your credit history. However, they are quite inflexible as their loan terms are pre-set and have less room for negotiation.
On the other hand, banks may offer better terms if you have an existing relationship. However, the loan application and approval process might be a bit longer.
2. Pick the Offer that Suits Your Budget
Getting several quotes from different lenders gives you a better chance of getting a loan that suits your budget. Choose the lender that provides the best loan terms. For example, opt for the lowest rate and monthly payment you qualify for.
Also, ensure you look at their fees and repayment terms. You want something that won't add too much strain on your finances.
3. Apply
After settling for a certain lender, the next step is to apply for the loan. Submit a pool loan application with details on your income, employment, assets, debts, and credit history. This is similar to applying for any personal loan.
Note: At this stage, the lender will conduct a hard credit check to determine your creditworthiness. This can easily cause a drop in your credit score for a while.
4. Get the Money
If approved, the lender will deposit the loan amount directly into your bank account. Typical pool loan amounts range from $1,000 to $5100,000. As for the repayment period, you can get up to 12 years, depending on the lender and the loan amount.
5. Start Repaying the Loan
Make your monthly payments on time over the loan repayment term. This is quite crucial to maintain an excellent credit score. Setting up autopay can help avoid missed payments and fees, which ultimately lead to poor credit history.
Best Swimming Pool Financing Options
You can acquire a pool loan to finance your project in various ways. These include the following:
1. Personal Loan
A personal loan provides a lump sum upfront to fund any project, including pool installation. They are easy to apply for as they are usually unsecured. However, being unsecured makes them a bit more expensive than secured loans.
Interest rates start around 3% and can go up to 36% based on the lender, borrower's credit history, and loan type. Repayment terms are usually 2 to 7 years.
2. Home Equity Loan
A home equity loan uses your home equity as collateral. This means that you must have a substantial amount of home equity to get a huge pool loan. And if you don't repay the loan on time, you can easily lose your home.
Interest rates are lower than personal loans, but closing costs are higher. Usually, the average rate can be anywhere between 8.01% and 9.94%.
3. Credit Card (0% APR)
A 0% APR credit card gives you around a year of no-interest financing. However, credit limits may not accommodate the full pool cost.
If you pay the loan within the promotion period, you pay 0% interest. However, any balance beyond that period attracts normal charges.
See Related: What is Credit Card Refinancing?
4. HELOC (Home Equity Line of Credit)
A HELOC offers a revolving credit line against your home's equity. Interest rates are variable but start low. Drawbacks include closing costs and variable rates.
5. Cash-out Refinance
With a cash-out mortgage refinance, you can tap built-up home equity to finance the pool installation. The loan has high closing costs but offers low fixed rates. Also, it gives you a new and longer repayment period stretching up to 30 years.
Comparing Pool Loans: Features to Consider
When comparing pool loan options, here are key factors to consider:
1. APR%
The annual percentage rate (APR) represents the true annual cost of borrowing, including interest and fees. Opt for a lender or a loan option with the lowest APR. This ensures that your project doesn't add too much stress to your current and future finances.
2. Eligibility
Each lender sets eligibility criteria based on credit score, income, and existing home equity. Some will allow you to check what you qualify for before applying.
Look for lenders that match your qualifications. Applying for a loan that you don't qualify for will only lead to a hard credit check that affects your credit score for nothing.
3. Repayment Terms
Typical repayment terms for personal unsecured loans range from 2 to 7 years. Secured loans like mortgages and home equity loans can, however, extend up to 30 years.
Shorter terms have higher monthly payments but lower interest costs. Choose a repayment schedule that favors your finances in the long run.
4. Approval Time
Online lenders can approve loans within 1-3 business days. This makes them quite convenient, especially when you need the loan instantly.
On the other hand, bank loans may take 1-4 weeks to approve your loan. It is good to make sure the lender can fund the pool in time for installation.
Best Credit Score for a Pool Loan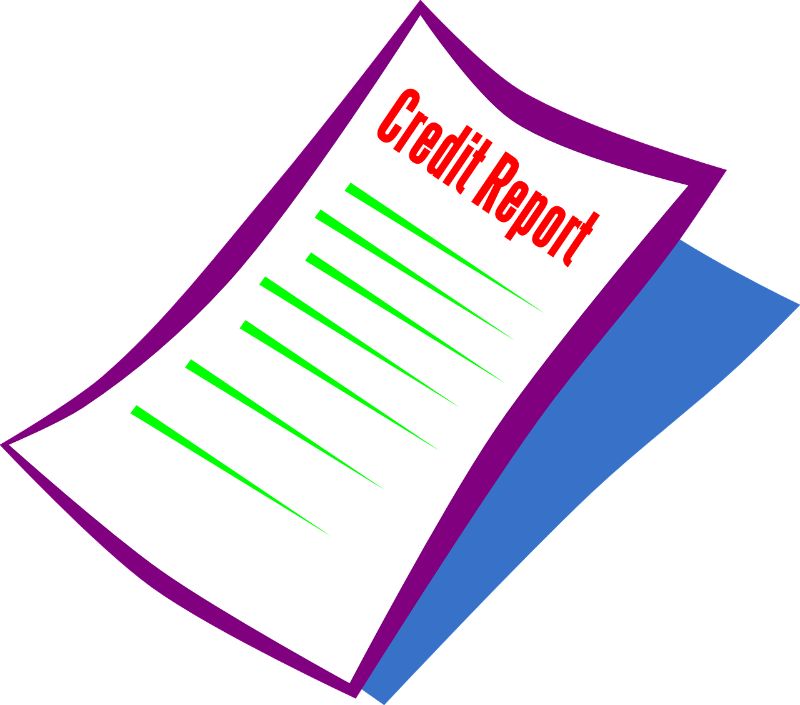 To get approved for a pool loan at the best rates, you generally need good to excellent credit. If you are applying for a personal loan, here is how your credit score affects estimated interest rates.
Excellent credit (720+ score): Qualifies for lowest rates, usually around 12%.

Good credit (680-719 score): Still gets competitive rates, averaging 15%.

Fair credit (640-679 score): May get approved but will pay higher rates of 19%.

Poor credit (under 640 scores): It is unlikely to qualify for a pool loan. May need to improve credit first. And if you get a loan, the average interest ranges from 28% to 32%.
Also note that the higher your credit score, the larger the pool loan amount you can qualify for.
The Best Swimming Pool Loans
If you are shopping for the ideal pool loan, here are some lenders to consider:
LightStream: Offers loan amounts between $5,000 to $ 100,000 at an interest rate of 7.49% to 20.24%.
SoFi: Loan amounts between $5,000 and $100,000 at a fixed APR of 8.99% to 25.81%.
Upstart: Loan amounts of $1,000 to $50,000 with fixed APR between 5.2% and 35.99%
Is a Pool Loan Worth It?
A pool loan makes sense if:
You plan on staying in your home long enough to enjoy the pool and repay the loan.

The monthly payment fits within your budget. Run the numbers with a pool loan calculator.

You qualify for a competitive interest rate below 10%.

You have enough home equity or can make a down payment of 25% or more.

You want to start enjoying the pool now rather than save up for years.
Just be sure to weigh the costs versus benefits and shop around for the best rates. With proper planning, a pool loan can be an affordable way to give your home the best backyard.
Related Resources