Virtual assistants, babysitting, pet care, and delivery services are among the best side hustles for women. Read on to get an even more comprehensive list of lucrative side hustles that women can take.
The world economies are rapidly changing, with each day becoming more expensive to live than yesterday. These changes necessitate extra sources of income to supplement the primary ones. And that's how the concept of side hustles become so popular.
Women, like men, are not being left behind in this race. The truth is everyone needs that financial freedom. And side hustles present the perfect opportunity for women to explore their passions, earn extra income, and achieve financial independence.
So, are you a stay-at-home mom, a college student, or a working professional looking to diversify your income streams? Side hustles offer endless opportunities. And this piece explores some of the best side hustles for women, each with its unique benefits, earnings potential, and qualifications.
Make More Money: Best Side Hustles for Women
1. Pet Sitting and Day Care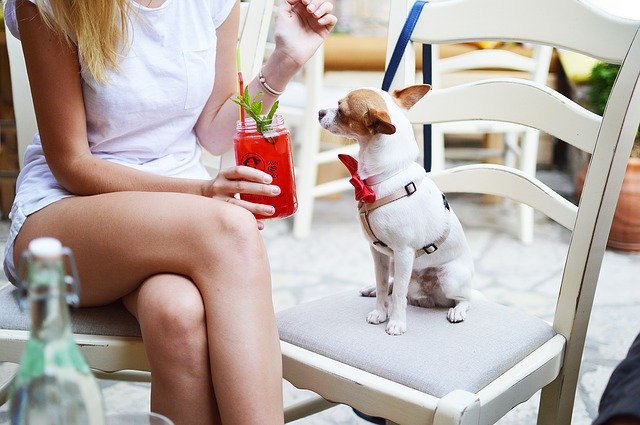 Love animals? Consider starting a pet sitting and daycare service.
Generally, many pet owners prefer leaving their pets in a loving home environment. Therefore, if you can prove to offer a comfortable environment for the pets, getting these gigs won't be as tasking.
This side hustle involves taking care of pets while their owners are away, providing companionship, feeding, and regular walks. It can be for a few hours, a day, or even a few days, depending on their own schedules or activities.
Earnings here depend on the services offered, the number of hours, and the number of clients. On average, a pet sitter takes home around $15 an hour, meaning that you can make good money if you find consistent gigs.
2. Dog Walking
Dog walking is easy, straightforward but quite rewarding. And for those who enjoy being outdoors and staying active, dog walking can be an excellent option.
As a dog walker, all you need is to take the furry companions on regular walks to ensure they get the exercise they need. The duration of the walks varies and can range from 30 minutes to a few hours.
Usually, this gig is flexible and can fit into your busy schedule. It's also easy to find a dog walking job from platforms like Rover.com, which is dedicated to connecting pet owners with dog walkers.
This side hustle can earn around $15 to $30 per hour. How much you earn depends on the location and number of clients.
3. Freelance Writing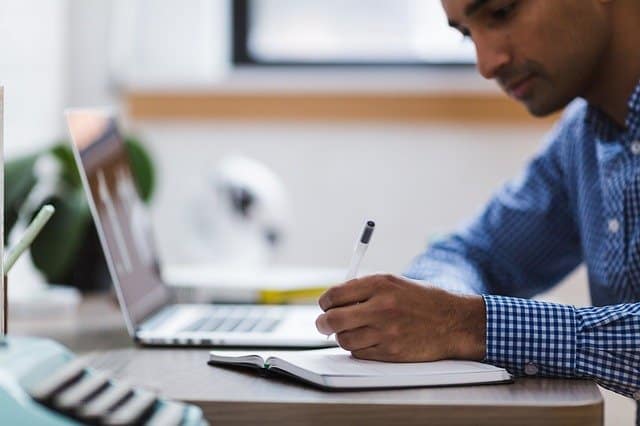 If you have a flair for writing, consider freelancing. Writing gigs are abundant, especially with the increased need for information in this time age.
For instance, there are numerous businesses and websites seek skilled writers to create content for blogs, articles, and social media. Whether it's product descriptions, reviews, blogs, news, or promotional content, there is always a need for content. All you have to do is to position yourself well in the market by offering quality content that converts, and you'll never lack clients.
Even better, there are numerous platforms that make searching for writing jobs quite easy. Whether you are a beginner or a seasoned writer, platforms like Upwork, Freelancer, and Fiverr have your back. Simply sign up, create your profile, and connect with clients.
The pay for freelance writers varies depending on the complexity of the task, length, and negotiation skills. But you can expect anything from $10 to $50 an hour. Others charge on a per-word basis, between $0.01 to $0.15 per word.
4. Blogging
Blogging is another lucrative way to make money as a writer. It offers a platform to share your passions, knowledge, and experiences with a vast and diverse audience. Whether you love cooking, traveling, fashion, or personal development, blogging allows you to connect with like-minded individuals and enthusiasts who share your interests.
However, when you start a blog, it's essential to understand that building a substantial following and establishing your presence takes time and effort. It's not an overnight success; rather, it's a journey that requires consistent effort, high-quality content, and engagement with your readers.
But one of the most exciting aspects of blogging is the potential to monetize your platform. Successful bloggers can turn their passion into a lucrative business venture. For example, you can monetize your blog through advertisements, sponsored content, and affiliate marketing, earning thousands of dollars per month.
The earning capacity here is limitless.
5. Virtual Assistant
Organized and tech-savvy women can thrive as virtual assistants. VAs work remotely, offering crucial administrative support and allowing professionals to focus on core tasks.
Usually, VAs are adept multitaskers, ensuring smooth operations and efficient communication. Their responsibilities encompass managing schedules, handling emails, and overseeing social media presence.
If you are looking for lucrative and flexible side hustles for women, this is undoubtedly one of them. However, your earnings here will vary depending on experience and the complexity of tasks. It will typically range from $17 to $44 per hour.
See Related: How to Become a Virtual Assistant
6. Try Paid Surveys
Paid surveys also present a convenient and flexible side hustle for women. Engaging in paid surveys allows individuals to share their opinions and feedback on a wide range of products and services. And companies crave these insights to create even more customer-oriented products.
Although earnings per survey may not be substantial, the cumulative effect can be significant over time. This side hustle is particularly appealing to those seeking an effortless way to earn extra income. In fact, it's usually seen as an easy way to make free money online.
Some of the top paid survey platforms you can pick include:
Survey Junkie: Sign up to earn an average of $.05 to $3 pay per survey, with some fetching up to $40.
Swagbucks: Sign-up to get a bonus of $20 and $.25 to $5 per survey.
Opinion Outpost: Sing up to earn $0.5 to $5 for the easiest surveys.
7. Babysitting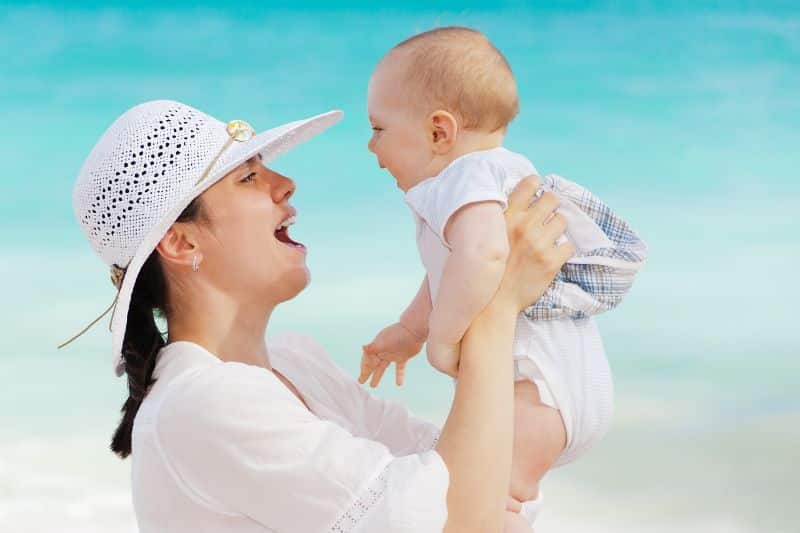 Babysitting has long been a classic and reliable side hustle for women, allowing them to earn extra income. In fact, caring for children and providing reliable childcare services is not only financially rewarding but also fulfilling.
The earning potential in babysitting is influenced by factors such as location and experience. For instance, hourly rates can be more competitive in urban areas or places with a high demand for childcare services. Experienced babysitters with a proven track record of excellence may also command higher rates as well.
But in general, rates will range from $13 to $32 an hour.
For women seeking a flexible and fulfilling side gig, babysitting offers an excellent opportunity. It offers you a chance to make money as well as impact young lives.
8. Senior Care
Senior care is all about providing care and companionship to the elderly. You'll be helping them with their daily activities, making their senior years not as challenging.
This can be quite fulfilling for many women as care is an innate characteristic. But perhaps an even more attractive feature of this side hustle is the income.
Senior care providers can take home an average of $17 an hour. And since these services are in high demand, there are numerous opportunities, guaranteeing a steady income.
Even better, finding gigs has never been easier. There are loads of online platforms and local agencies connecting caregivers with families who need their services. So, if you're looking for a side hustle that's both financially rewarding and heartwarming, senior care might be just what you need.
See Related: How to Make Money as an Attractive Female
9. Tutoring
Can you teach? Is there a subject you really excel in? Well, you can try tutoring as a side hustle.
Usually, you can offer in-person or online tutoring sessions, depending on your schedule and location. And you can teach any subject.
The best thing about tutoring is that you can set your own hours. This means that you work when you are available without interfering with your day job.
When it comes to compensation, the hourly rates can vary based on the subject and your expertise. But you can expect up to $45,640 annually.
10. Creating Online Courses
Sometimes, you want to share your knowledge and skills but can't handle those one-on-one lessons. This is quite common with introverts who don't want to interact much with their students.
Luckily, there is another incredible way to share your knowledge. You can create online courses. That's right!
With platforms like Udemy or Teachable, creating online courses is pretty easy nowadays. It offers an excellent side hustle, allowing you to generate revenue even when you're not actively teaching.
Even better, you get to pick the prices for your courses. And if you offer valuable courses, you'll certainly make a good amount of money.
11. Bookkeeping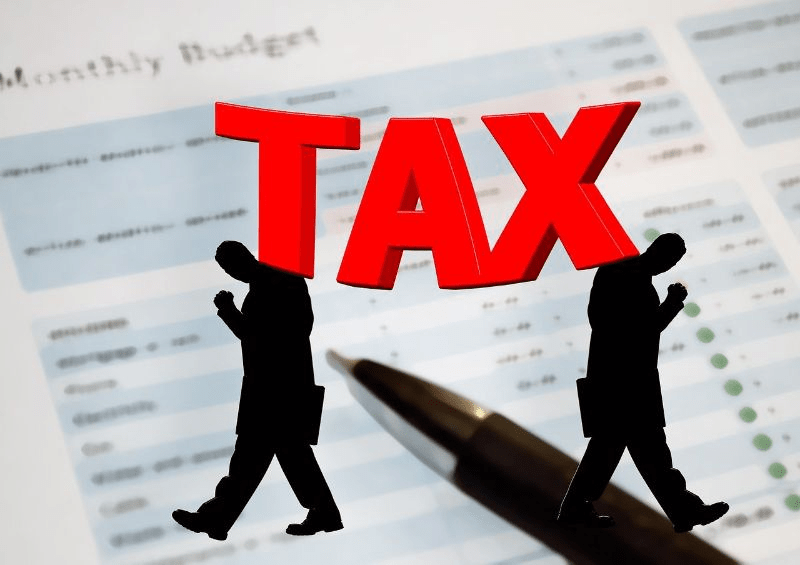 Next on our list of the best side hustles for women is bookkeeping. If you've never thought of it, you certainly should, as it's not only lucrative but also readily available.
For women with a background in finance or accounting, bookkeeping is a sought-after side hustle. Here, businesses often outsource their bookkeeping needs, offering competitive rates for skilled professionals.
And the best thing? You can do it remotely.
Usually, as a bookkeeper, you will take home a median pay of $21.90, according to the US Bureau of Labor Statistics. However, this will entirely depend on your experience, location, and level of education.
See Related: Best Side Hustle for Teens: Make Money in Your Free Time
12. Freelancing Services
Freelancing services encompass more than just freelance writing. For example, you can freelance as a graphic designer, a web developer, or even a social media manager.
Freelancing allows you to showcase your skills and work with diverse clients. And the pay here varies based on the task complexity and expertise. Your negotiation skills will also play a major role in how much money you earn per project.
The best platforms to find freelance jobs include Fiverr and Upwork. They are among the largest job marketplaces connecting freelancers with clients.
13. Selling Stuff Online
Even with no expertise in a certain field, there are still many side hustles you can engage in. Take, for instance, selling stuff online. Here, you don't need to be an expert in any field or have years of experience. All you need is to find unique items to sell and present them to clients in an appealing manner.
In fact, this is among the easiest side hustles out here. Why? You can even start by selling things in your house that you no longer need or use.
From here, you can attend garages and visit thrift stores to find antiques or unique products to sell. Once you have the products, take quality pictures and post them on platforms like eBay, Etsy, or Poshmark. Ensure that your products have detailed descriptions.
14. Make Deliveries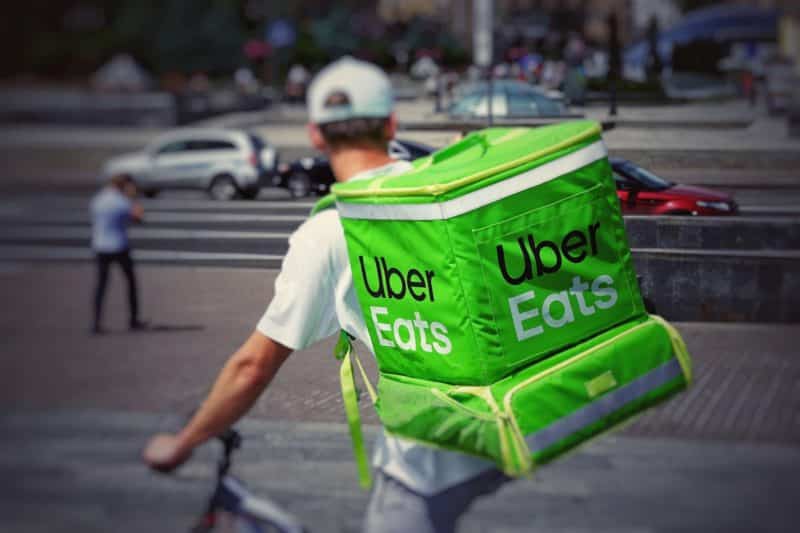 The gig economy has grown tremendously over the years. According to statistics, the gig economy generates around $204 billion annually, with the transport sector contributing up to 58%.
As such, joining it as a delivery driver is undoubtedly a wise choice. And the best thing? There are numerous platforms that allow you to earn money through deliveries. For example, I am sure you have heard about or used services like Uber Eats or DoorDash.
With these platforms, all you need is a car or a scooter and your time. You can then make deliveries to clients and make money.
The flexibility of this side hustle allows you to choose your working hours. And as for the pay, you can make an average of $15 an hour.
15. Social Media Manager
Social media is undoubtedly the current gold mine. Almost everyone is in there, and almost as many people are making attractive income from it. Even companies have realized the incredible opportunities that these platforms offer for the growth of their companies.
So, do you have a knack for social media and branding? Consider becoming a social media manager. You can do this for individuals or brands and businesses requiring these services. You'll be responsible for creating engaging content and managing their online presence.
The pay here is also attractive. With an average pay of $21.51 an hour, you can make good money to supplement your primary income.
Conclusion: Best Side Hustles for Women
Side hustles have opened new doors for women to embrace financial independence and explore their passions. Whether it's through providing pet care, freelancing, or starting an online venture, each side hustle offers unique opportunities for growth and empowerment.
However, when picking a side hustle, consider factors like your expertise, experience, passion, and flexibility. You want to engage in a side hustle that offers the income and the fulfillment you need and doesn't interfere with your day job.
FAQs
Is it possible to pursue multiple side hustles simultaneously?
Absolutely! Many women find success in diversifying their income streams by combining two or more side hustles. For example, you can become a tutor and also create online courses. You just need to manage your time.
How can I market my services as a virtual assistant or freelancer?
Make use of social media, online job platforms, and networking to showcase your skills and connect with potential clients.
Are there any qualifications required for starting a babysitting side hustle?
While formal qualifications may not be necessary, obtaining CPR and first-aid certifications can add to your credibility.
Can I start a blog without any technical knowledge?
Yes, many user-friendly platforms allow you to create a blog without any coding or technical expertise. You can do everything from picking your blog name, creating content, and publishing quality content with just some clicks of some buttons. Try hosting platforms like Bluehost to start your blog at affordable prices.
Related Resources