Wondering how to move out of your parents' house? Are you ready to fly out of the nest? Have you imagined how great it would be to get your place, no matter how small? Then it's time to start moving out of your parent's house.
The truth is this isn't an easy step or decision to make, especially since life is somewhat comfortable under your parents' wings. But sometimes, that hard move must be made, especially if you want to grow and build something of your own.
But where would you start? Remember, you might never have lived alone again. And, now, you need to take care of yourself. Sounds complicated, right? Well, moving out requires careful planning, but it's pretty much straightforward.
First, be ready to shoulder some responsibilities. The utilities, rent, and other expenses require budgeting if you want a smooth transition.
But we got your back! Here are some essential steps to take when you want to live independently. But before anything else, ensure that you are making enough money.
Best Steps on How to Move Out of your Parents' House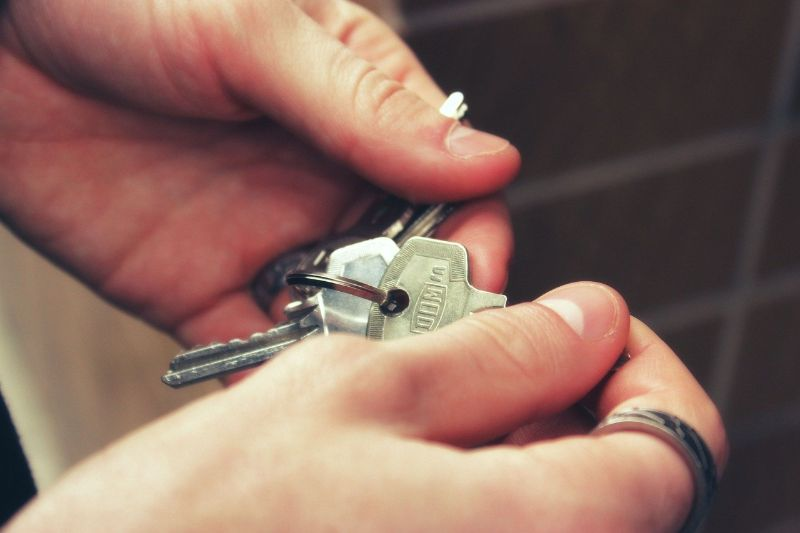 1. Prepare Yourself Mentally
Home is safe. This is why it can get quite challenging when considering how to move out of your parents' house.
It's also not uncommon to struggle with venturing out on your own. But, this is a necessary step to take into adulthood or independence.
But, before you fly out of the nest, it's better to prepare yourself mentally. Remember, you'll now be in charge of yourself and everything you need to thrive.
Mental preparation involves learning the responsibilities of living alone or with new roommates. For instance, all the utilities won't be your parents' responsibility but your own. Also, you must figure out what to eat and how to sort out other fixed expenses like rent.
If you find yourself stressing out about the thought of living alone, take time to address the root cause. Such fears are common since you're moving from the known to the unknown.
Speak with someone who's taken the same step before for some insight – you can gain helpful information. Still, at times the best way to confront an issue is head-on.
2. Write Down a Moving-Out Plan
Don't just move out. You need a plan. And writing it down helps you understand exactly what you need and how to get it.
This move-out plan helps you set goals and dates that you want to achieve. Preparation is essential in life, including moving to your new digs.
A plan can involve numerous steps that you must take to ensure a smooth exit from the comfort of your home. For instance, you need to start saving for the move. So, you need to note how much money to save each week or month.
Having a plan in mind or written down can reduce fear of the unknown. At the very least, you have a few things to look forward to. In this plan, you can even include everything you want to do with your newfound freedom. This makes it easier to picture yourself living on your own.
Ensure the plan also includes a move-out and a move-in date. When you have a move-in date, you can work backward and start planning your exit.
3. Start Saving Money (Security Deposit + Emergency Fund)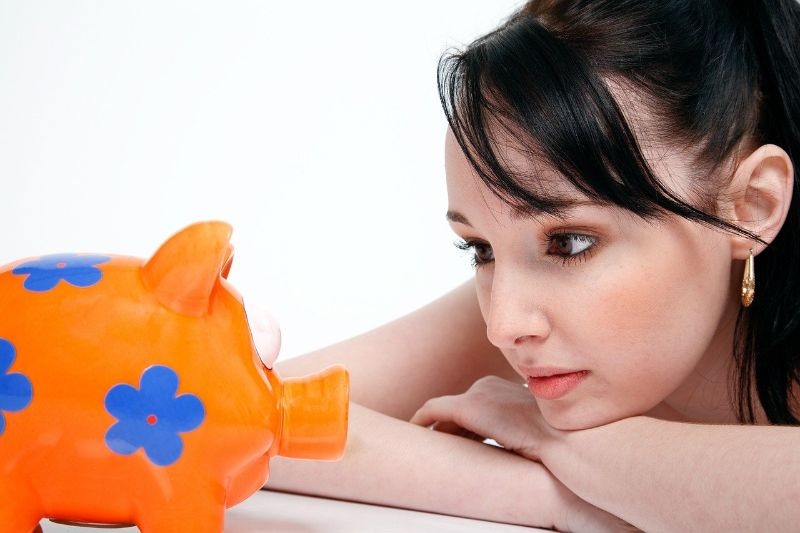 The hard fact is you can't live on your own without money. At home, it's comfortable because the parents tend to take care of most of the living expenses and utilities. But, once you rent an apartment, all those expenses shift to you.
The apartment you rent will require a security deposit and a month's rent. Some places can even ask for 2 to 3 months' rent depending on the rental agreement. As such, you must save money as you think about how to move out of your parents' house.
It's also essential to have an emergency fund at hand. An emergency fund is simply money set aside to handle any unforeseen matters. For example, if you fall ill and can't work for some time.
The money in your emergency fund can tackle your recurrent expenses and utilities until you get back on your feet. A savings culture is essential if you want a good life when you start living alone.
Start to save money and separate it from the rest. Have a different account that holds emergency savings and another for monthly costs. This can also include a down payment if you want to buy a home rather than rent it.
The moving process can be challenging, but preparation reduces your stress levels. So, as you create a move-out plan, start thinking about how much money you need for a smooth transition. When you have enough cash, it's easier to picture yourself living alone without relying on your parents.
See Related: How to Make Money Fast as a Woman: Realistic Ways
4. Come Up with a Budget for Living Expenses
Do you currently have a budget? How do you spend the money you make?
Living on your own is easier if you have a budget and adhere to it monthly. But, if you don't have a budget, this is the best time to develop one.
A budget should include your moving expenses plus the monthly cost you expect to incur in the new place. Think about everything you must pay for once you leave your parents' home. This includes utilities, rent, groceries, and rental insurance.
A clear budget for your expenses is an essential part of moving out. It helps you to plan and prevent disappointments once you move out.
Knowing how much money you have and your spending habits can help you make some crucial decisions. If you spend too much, think about ways to cut back and save money. For instance, you can cut back on buying new clothes each month since you are now in charge of your telephone bill.
As you come up with a moving budget, speak with your parents to help you. Perhaps they can leave a few expenses for you to handle while still living at home. This is a great way to refine your monthly budget as you prepare to live independently.
5. Establish Good Credit History
This is the best time to start establishing good credit. Start by checking your credit score and work on it. Good credit makes life easier, especially if you want to buy a home or get any other type of funding.
When buying a home, the financier will require your credit report to decide if you are worth the funding. So, apart from raising a down payment, you must have a good credit score to get a mortgage.
Some landlords are also strict regarding good credit scores and won't accept anything unfavorable. In fact, they run credit checks on all new tenants before allowing you to rent from them.
Credit checks are necessary since they detail your credit history. This shows a potential landlord if you can pay your utilities or not.
If you haven't built good credit yet, consider adding a co-signer. For instance, your mom or dad can co-sign the rental agreement since they have a better credit history. Still, building that history is possible before you leave home.
You can start by signing up for a credit card. After that, use the credit card for your purchase, including clothes and festival tickets. But, make it a habit to pay your credit card bill monthly and on time.
See Related: How to Improve a Credit Score in 30 days
6. Create a Debt Repayment Plan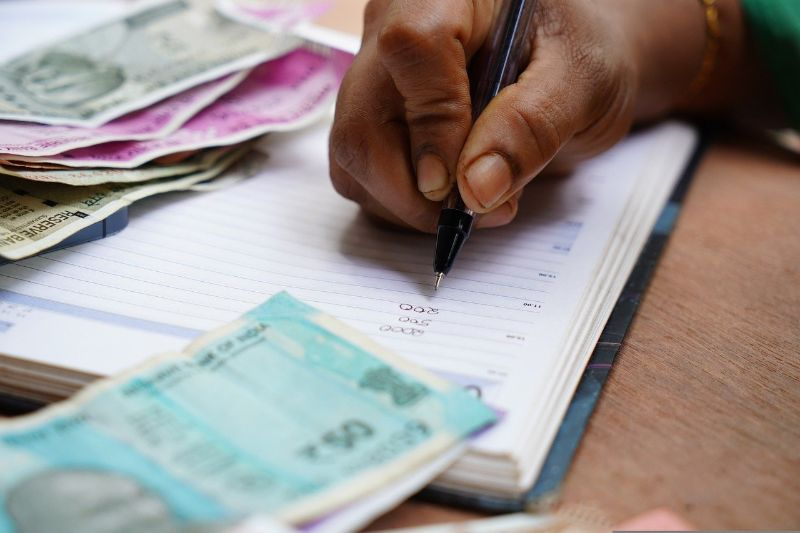 Do you have any money you owe, like student loans or car loans? Have a plan ready on how to pay your loans. A debt repayment plan makes life easier as you quickly clear your debts and improve your credit ratings.
Having student loans that you're paying back might mean cutting down on some expenses. For example, you may not move to the fanciest apartment in town. But, this shouldn't hinder your plans to live on your own.
At this point, you can devise a way to divide the money you earn to fit all your goals. An excellent way to do this is the 50/20/30 concept, where 50% of your income covers living expenses, 20% is for paying student loans, credit card debt, title loans, and other more considerable costs, and 30% goes into savings.
The only way such a plan can work is if you plan your budget and have recurring expenses that fit 50% of your income. This might mean choosing a different place to live if you're on a fixed income. Or, you can find side hustles and other ways to increase your monthly payment.
A budget that covers debt repayment helps when you're planning to move out. If your parents can help with the car payments, you can even pay more on the student loan debt.
7. Start Searching for a Reputable Real Estate Agent
Are you planning to rent or buy a home? Have an idea of what you want before searching for a place. A real estate agent will want to know your plans before they start searching for an apartment or a house for you.
If you want to rent, know how much you want to pay per month and in which area. Also, be ready with the security deposit and one- or two months' rent. Buying a home requires a down payment and a ready mortgage before engaging the services of a real estate agent.
As you plan to rent or buy a home, include your parents. They have years of experience renting and owning a house and have valuable information to share. And they can help you seek the services of a reputable realtor.
While you might not share the same goals, it doesn't hurt to have someone there to offer guidance. A reputable realtor is a crucial step towards owning a good home or renting a nice place to live.
See Related: How Many Jobs are Available in Real Estate Investment Trusts
8. Set Up New Utilities
When living at home, your parents handle all the utilities. But they won't do the same when you move out. This is why you have to set up new utilities in your name. This includes phone, electricity, water, gas, streaming services, and any other utility you need when living independently.
A good credit score is essential when setting up your utilities. This is why you have to work on a good credit score and credit history.
After that, call the utility companies and set up installation dates for your new utilities. Those dates must coincide with access to the new home, so installation doesn't delay.
9. Sort Out Your Insurance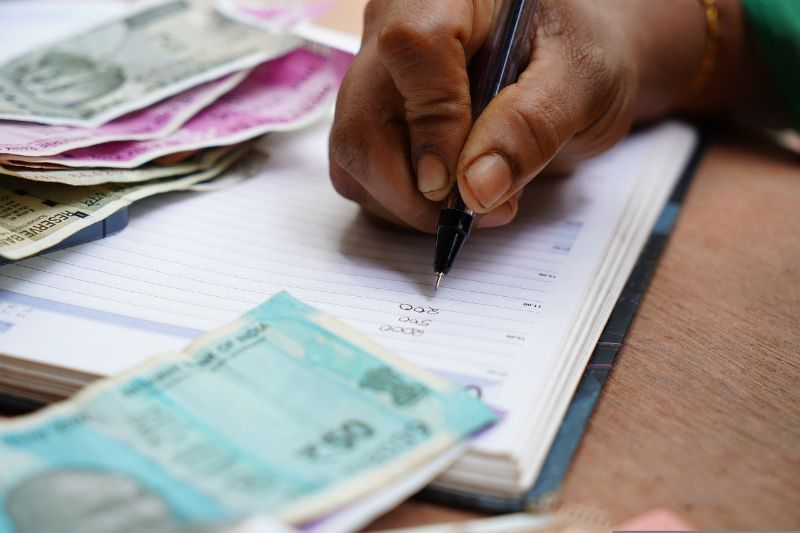 Are you paying for your car insurance? Or are your parents paying for it? Will they keep paying for it, or will you have to include it in your budget?
Car insurance is essential and must be paid on time. Also, if you plan to rent, get rental insurance.
Renters insurance protects your belongings when renting an apartment, house, or condo. It covers potential hazards like theft, plumbing problems like sewage leaks, and fire. Also, this protects you from liability claims by the property owner.
See Related: Life Insurance Questions to Ask – Save Money on Your Plan
10. Sort, Arrange and Pack Your Belongings
Now that plans are underway and you are nearing your move-in date, it's time to start packing. Get busy sorting out all your belongings.
Consider the space of your new home and picture your furniture set up. That will give you an idea of how much to carry and what to give away.
Closets are notorious for having clothes, shoes, bags, and other items you no longer need. Consider giving those items away and only moving with the essentials. That way, you start living on a clean slate and can live comfortably in your new home.
After purging your belongings, get some packing boxes and start to pack. Speak to your parents about getting a few pieces of furniture, which can save you from spending money on new ones. Or you can find some good items at second-hand stores.
11. Hire a Moving Company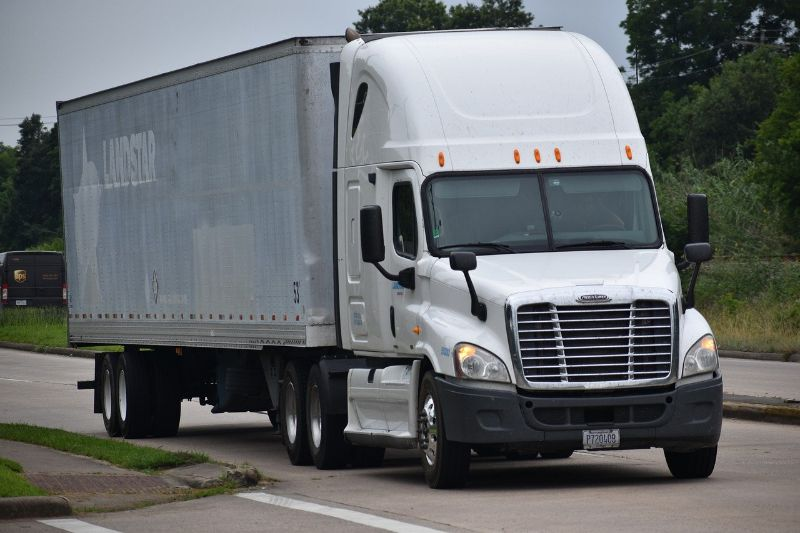 On D-day, hiring a moving company can save you money and stress. But, also consider how much stuff you have to move. If there isn't any big furniture like sofas and beds, you can ask friends to help you move.
Check your budget before you hire a moving company and see how much you're willing to spend. Some moving companies have special offers for young people moving out for the first time. Such discounts can make the moving-out experience better.
12. Move into Your New Home
Moving from your parent's home is a big deal, whether renting or buying a home. This will be the first time you own and take charge of your expenses. Proper preparation is, therefore, necessary as you think about how to move out of your parent's house.
But it's all plans on paper until you take that next step and get your place. Having some friends to help you can make moving easier. Afterward, they can stay over and celebrate this significant step in your life.
So, that's how to move out of your parents' house. Good luck!
See Related: How to Invest in Real Estate: Ideal Ways
FAQs
What are some things I need to budget for when moving out?
You'll need to budget for moving out, rent, utilities, groceries, and other necessary expenses. You may also want to consider setting aside money for savings and emergency funds.
How can I save money when living on my own?
Try cooking at home, eating out less often, and cutting back on unnecessary expenses. You can also look for ways to reduce your monthly costs, such as finding a cheaper apartment or negotiating with your utility providers.
How much money should I have saved before moving out?
You should try to have at least 3-6 months' worth of living expenditures saved up before you move out. This will help you cover any unexpected costs and make the transition smoother.
Related Resources