Apple Card is a new payment system that has been making waves worldwide. But Is Apple Card Worth it? Is it worth signing up for an Apple Card account and using it?
Apple Card allows you to make purchases using your Apple Watch for convenience. The card works with the iPhone app and can be used in locations where contactless payments are accepted.
With Apple Card, you can avoid queues, thus making shopping more convenient. It's a perfect option if you frequently make large purchases, as it comes with rewards in the form of cashback.
Applying for Apple Card takes minutes if you have an excellent credit score. But, if your credit score is not good and falls below 600, your approval odds are lower, and if it goes through, it's at a higher interest rate. So, increase your credit score to improve your chances of getting faster approval.
Even with all these benefits, Apple Card has downsides that could make one think twice about applying. For example, it cannot be used at specific stores, such as gas stations or liquor stores.
So before you get it, you need to answer the question, "Is Apple Card worth it?" Do its potential benefits outweigh its limitations?
Before we find out, here is a brief explanation of the Apple Card:
See Related: Credit Score Needed for Apple Card
What is Apple Card?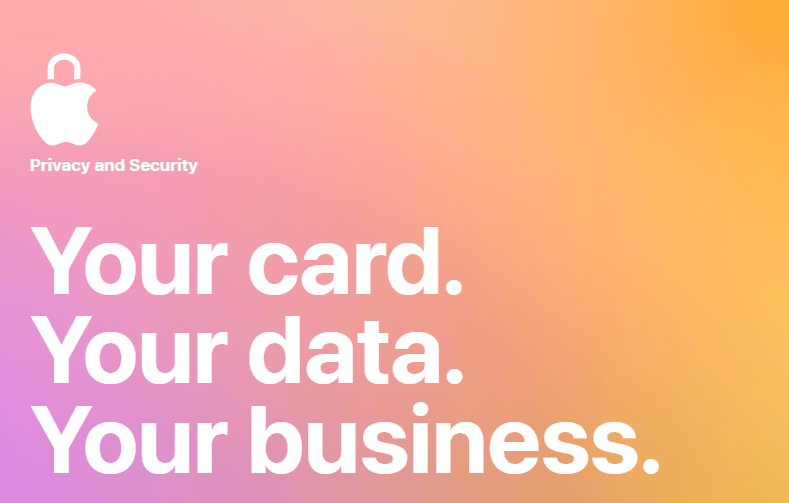 The Apple Card is a credit card stored in your iPhone's virtual Wallet app to allow you to make contactless payments online, in stores, and apps.
Launched in August 2019, this Apple credit card revolutionized the payment system into a cashless one for iPhone users. Apple Inc. created the Apple Card, the first consumer credit card that Goldman Sachs issued.
Made for Apple products, including the iPhone, iPad, Mac, and the Apple Watch, the Apple Card is primarily made for usage with Apple Pay. And it functions like a standard credit card thanks to Apple Pay optimization.
See Related: How to Use Apple Pay: Easy Ways
Is Apple Card Worth it?
Let's explore its benefits and bottlenecks to understand if the Apple card is worth it.
See Related: How to Get a Free Apple Gift Card
Benefits of Apple Card
Apple Card has many benefits. For example, while using the $0 annual Apple Card, you receive 3% cash back on Apple purchases in some shop and app purchases and 2% cash back on all other transactions.
One only receives 1% cash back when using the physical form of the card, an option at merchants that do not accept Apple Pay. Therefore, the card may be worth it for the following reasons:
See Related: What is the Credit Score Needed for Amazon Card
1. You Like Getting Things Done Instantly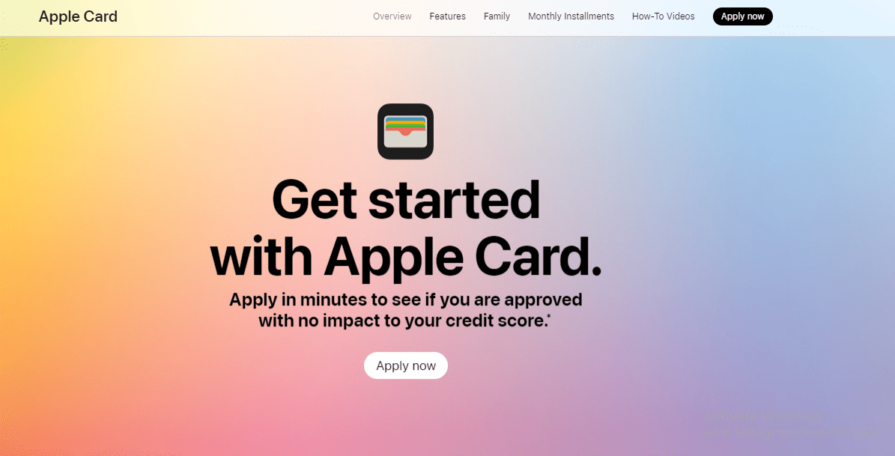 Firstly, you can sign up within minutes and start using the card. Once approved, you can use your Apple card right away.
Unlike physical cards, where you need not wait for days for them to arrive in the mail, one can begin making purchases with an Apple card immediately.
Similar to earning and redeeming cashback, incentives are credited daily and generally available for use immediately. Waiting till the close of your billing month is not necessary. This is unlike many other reward cards.
Secondly, Apple Card also has Real-time incentive accrual (and spending) capability. There is no minimum redemption requirement, and you can access your supply anytime during the billing month.
Thirdly, this Card offers instant card replacement: Within the Wallet app, you can instantly generate a new card number and invalidate your old one if you believe your Apple Card may have been hacked or compromised.
While this is convenient and can help you save time, certain credit cards also allow you to freeze or lock a lost card in addition to free overnight card replacement.
See Related: Free Money Hacks: Ways to Get Free Cash
2. You Enjoy Using Apple Products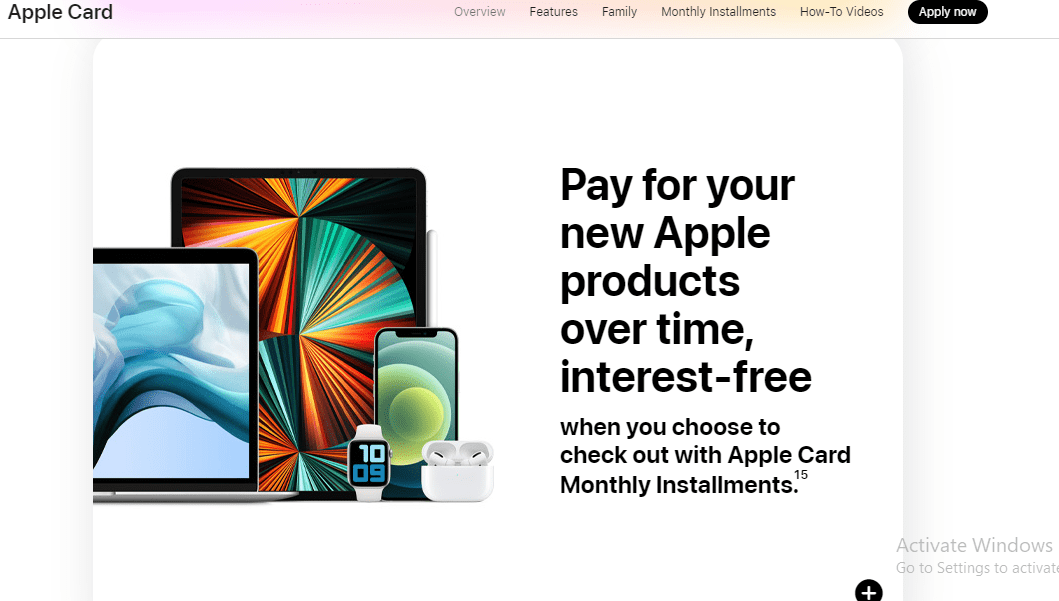 Since Apple customers primarily use the card, it is worth having the Apple Card if you enjoy using Apple products.
If you love and depend on Siri and can buy whatever item you need for your house, car, or office at the Apple Store, getting this Apple Card could benefit you.
You already hold your phone over the POS terminal at checkout for all other transactions, so receiving 3% cash back on several Apple purchases is an additional perk.
See Related: How to Add Money to Apple Pay
3. You Like Feeling Secure
According to Apple, the security features of the Apple Card are more or less impenetrable. Real-time fraud protection is one of the security measures included in Apple Card.
This card has the same security features as Apple Pay, such as tokenization of your transactions, access with Face ID and Touch ID, and a unique device number locked in your Secure Element.
Your card information and CVV number are not printed on the physical Apple Card, which you must use to make purchases at merchants that do not support Apple Pay to increase security.
You may rapidly freeze your card if lost or stolen through the Wallet app. Some consider this as more security than is provided by other cards.
In terms of privacy, the Apple Card asserts that it goes above and beyond security by putting in place additional privacy safeguards that prevent Apple from knowing where you shopped, what you bought, or how much you spent. However, Apple does point out that Goldman Sachs does have access to your data.
See Related: Reasons your Debit Card Declined (How to Fix)
4. You Can Let Family Members Use Your Account
The Apple Card initially prohibited authorized users from sharing accounts. But starting in April 2021, Apple Card Family allows you to share one card account with up to five others. You can name a co-owner who will share financial responsibility for bills and authorized users, known as "participants."
Co-owners and participants 18 years or older who choose to opt into credit reporting will have account activity recorded to all three major credit agencies.
The Daily Cash that each member of an Apple Card Family group earns via their purchases is theirs to retain. The principal cardholder receives the earned benefits in contrast to many other authorized user agreements.
See Related: How Old Do You Have to Get a Credit Card: Best Tips
5. You Reside In or Frequently Visit Cities Where Apple Pay is Widely Accepted.
Apple stated that 70% of U.S. retailers accept Apple Pay when launching the Apple Card. Of course, several significant retailers, such as Target, McDonald's, CVS, and Best Buy, accept it (or they are rolling it out).
The Apple Card is generally a good travel companion because it has no foreign transaction fees, and MasterCard is commonly recognized worldwide.
Typically, the Apple Card has no fees at all. There aren't any late payments, foreign transactions, or annual fees. In line with other cards, the current variable APR ranges from 11.24% to 22.24%, depending on your creditworthiness.
6. You Can Be Forgetful at Times
Apple claims you won't be assessed a penalty rate or a late fee if you miss a payment. Nevertheless, some businesses warn that late or missed payments will result in additional interest collected toward the customer's debt. Despite this, you are strongly advised to pay any debts in full and on time since missed payments can lower your credit scores.
7. You Travel a lot and Would Save with a Credit Card With No Foreign Transaction Fees
Apple Card has no foreign transaction fees, which makes it a good choice for people who travel frequently. You can make huge savings as it saves you what could typically be 2% to 5% of the transaction.
See Related: Are Priority Pass Lounges Usually Crowded
Why the Apple Card May Not Be Worth It
During the Apple Credit Card release, Apple promised a credit card with no annual charge, low-interest rates, robust security, and a simple payment plan through Apple Wallet that promotes financial wellness.
Although the Apple Card is attractive and gives daily cashback incentives, it has not nearly been as successful as the business had hoped.
There are various reasons for this. These include relying heavily on your iPhone, having fewer purchasing options, and having certain stores accept the card depending on where you live. Let's explore these downsides of Apple Card.
Downsides of Apple Card
Here are some reasons the Apple card may not be worth it for you:
1. You Want More Buying Options
Apple claims it will increase its selection of products, although there are currently few. Buying Apple products, such as iPhones, iTunes, and other things, are simple with Apple Pay and Apple Card. Several retailers have adopted it, including Walgreens, T-Mobile, Uber, and Duane Reade.
However, not all retailers accept Apple Pay or Apple cards. Your possibilities for using Apple Card are significantly more constrained if you reside in a more suburban or rural area than a more metropolitan area.
For instance, it's unlikely that you'll find a sit-down restaurant or local drug store that accepts Apple Pay.
See Related: UberEats vs PostMates – What is Better to Make Money
2. You Make Most of Your Purchases at Merchants that Don't Accept Apple Pay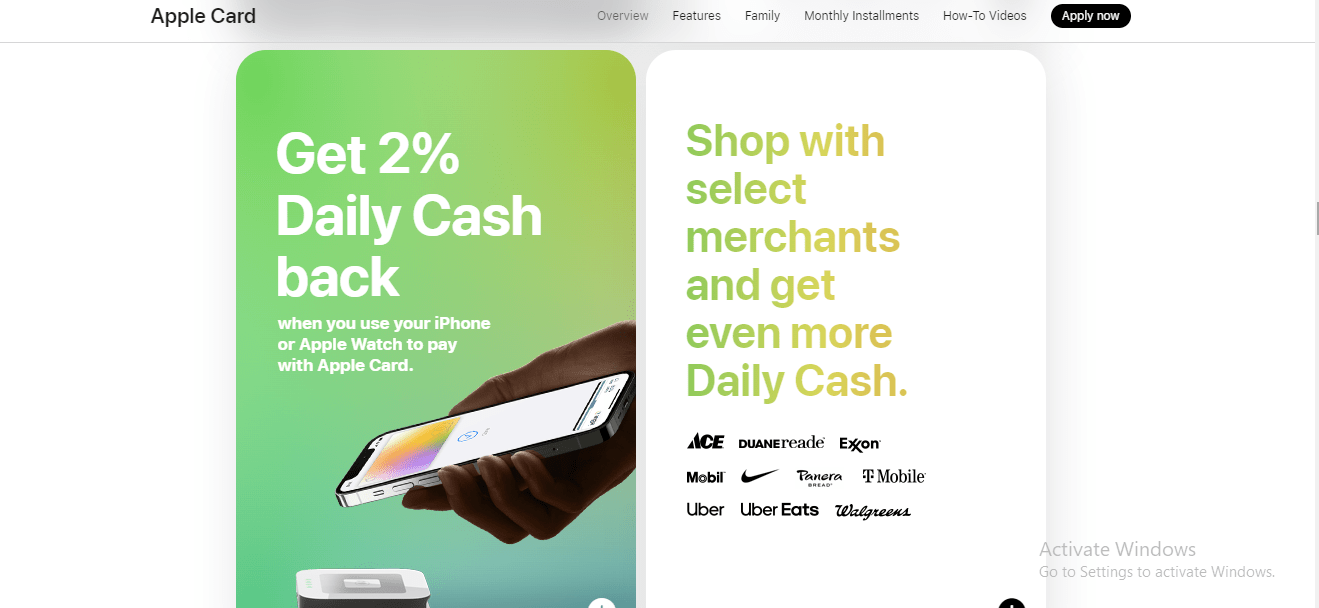 Walmart is an excellent example of some larger retailers that do not offer Apple Pay. While Costco accepts credit cards, you can only use Visa cards there. In contrast, the Apple Card uses the Mastercard payment system.
Not to mention the considerably smaller retailers where you can encounter problems. Businesses like food trucks, mom-and-pop shops, bodegas, and others may not be prepared to accept Apple Pay.
Therefore, if you spend most of your cash in these establishments, the Apple Card may not be worth it.
See Related: How to Add Money to Cash App Card in Store
3. You're an Android User
You need an iPhone with Apple Pay compatibility, typically an iPhone 6 or later, to use Apple Card because an Android-based smartphone cannot access the Wallet app, where the Apple Card is stored. Therefore, you must have an Apple device to use the Apple credit card.
And there is currently no way to install Apple's Wallet software on Android phones such as Samsung or Techno, yet it is the sole means to access all sensitive data and transaction details.
You must utilize the Wallet app because the Apple credit card does not have a number for internet payments. Hence, the Apple Card is not worth consideration by Android users.
4. You Desire Travel Incentives
If you are hoping for a sizable welcome bonus that could earn you a free flight, then you should know that that's not a feature of the Apple Card. However, a travel rewards credit card can.
For instance, the Bank of America® Travel Rewards credit card, which has no annual charge, offers a generous sign-up bonus in addition to earning 1.5 points for every dollar spent on purchases.
The Chase Sapphire Preferred® Card also offers bonus points in several well-known spending categories, like dining and travel, if you're ready to pay the $95 annual fee. There is also a fantastic sign-up incentive.
When using the Chase site to redeem your points for travel, they are worth more. You can also transfer your points to various hotel and airline loyalty programs.
See Related: Amex Gold vs Chase Sapphire Preferred
6. You Want More Rewards
Despite having features like flexible payment options, financial education, no annual fee, and a daily cashback program, the Apple Card doesn't have all the benefits that some other credit cards do.
No introductory APR is applied to purchases. Their program prohibits balance transfers.
Other credit cards may provide better alternatives and rewards for those with solid credit. After the first year, several credit cards will match your cashback rewards without restrictions.
5. You Spend a lot of Money in Particular Everyday Categories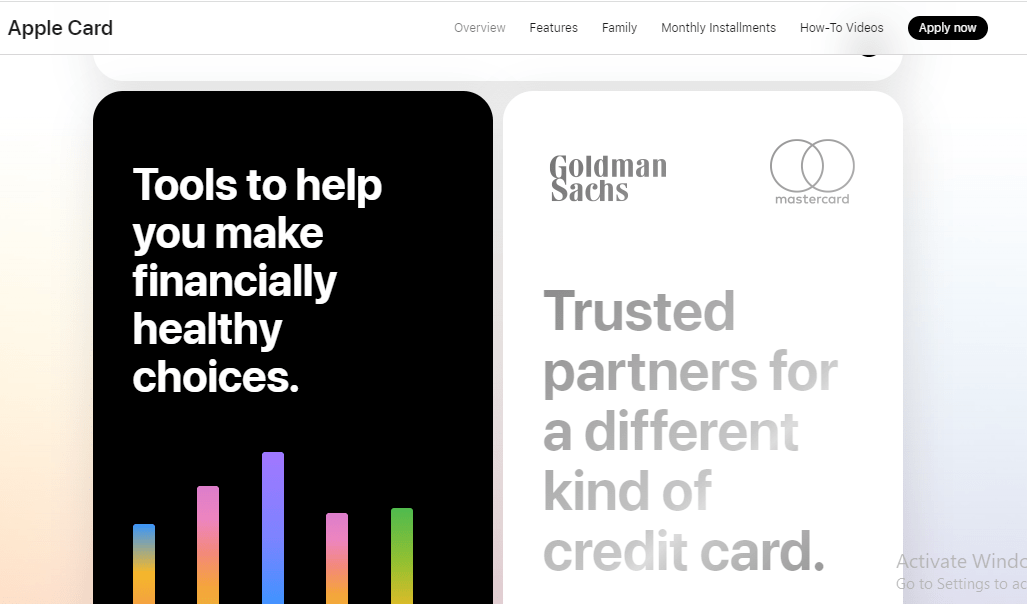 You might splash out big cash for a new Apple III every few years, but if your daily spending is primarily concentrated in one place, other cashback cards might be better than the Apple Card.
You could also have a big family and spend most of your money on food and gas. With the Blue Cash Preferred® Card from American Express, you get the following:
3% cash back at gas stations,
6% cash back on a few U.S. online streaming services,
6% cash back at U.S. supermarkets on up to $6,000 in annual spending (after that, 1%),
3% on transit, including tolls, taxis, rideshares, trains, buses, and parking,
And 1% cash back on all other purchases.
Or if you frequently go out, 3% cash back is earned on eating, groceries, and entertainment purchases made with the Capital One SavorOne Cash Rewards Credit Card, including purchases made at streaming services. It earns 1% elsewhere, as well. If you are using the Apple Card, such high spending cannot be so advantageous.
Your personality, tastes, and spending patterns will determine whether the Apple Card is worthwhile for you. The Apple Card is a credit card that Apple created specifically for its customers. Therefore, the Apple Card might be a fantastic idea for certain people, but it might not work for everyone.
It can be practical to utilize the Apple Card and the related App. With the card's security features and user-friendly app, you can pay, keep an eye on, and manage your account.
Although the cash rewards program is fantastic, it essentially restricts you from using Apple products and offers little freedom. Unfortunately, not many stores offer Apple Pay, so using your Apple Card for purchases or dining out may not be handy.
See Related: Amex Points vs Chase Points: Which is Better?
FAQ
Is Apple Card a good card to have?
Yes! If you make huge purchases using Apple pay, Apple Card is an excellent credit card to have. Apple Card offers users numerous benefits, including a 0% annual fee and cashback percentage for shopping in different select merchants.
Is Apple Card good for building credit?
Yes! Apple Card can help you build your credit. If you make on-time payments regularly and keep your credit balances low, you'll improve your credit score with Apple Card.
Does Apple Card hurt your credit?
If you apply for an Apple Card and it gets approved, the credit card issuer makes a hard inquiry of your credit report. This has an impact on your credit score.
Related Resources